House prices fall, renos on the rise
Panic is, as usual, oversold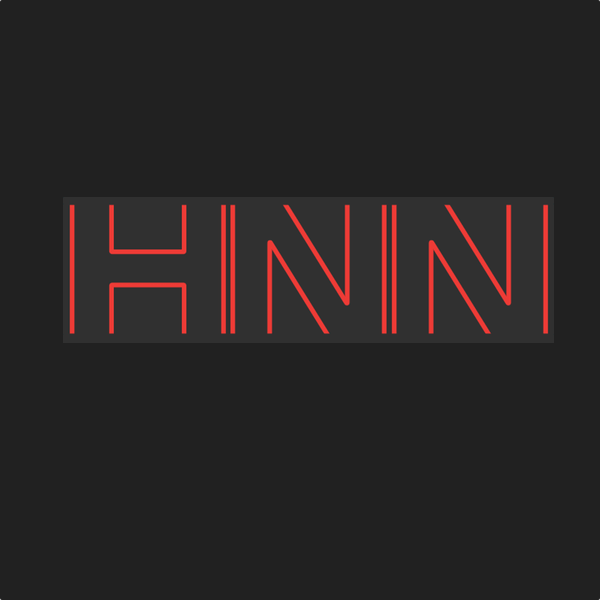 ABS stats for renovations show growth, and that alarm over house prices is misplaced
5 Mar, 2019
Most of us in the home improvement and hardware industry will be familiar with the sometimes frantic predictions of falls in Australia's house prices. This starts with near-panic announcements of price declines, which tend to increase during the first six to 12 months, followed by uncertainty, with a mixture of dire warnings and more optimistic forecasts, followed by a price recovery.
That was pretty much what we went through from March 2011 through to September 2012, and in a milder form from September 2015 through to June 2016. The current panicky state started around December 2017. While we are still in a state of price decline, this has moderated from predictions of a 20% plunge in values, to falls in the mid-single digits, with some oversold suburbs hitting double digits.
For our industry, the real point of house price behaviour relates to how future sales of goods will be distributed. Overall sales for hardware retail tend to pretty much track growth in gross domestic product (GDP).
When dwelling prices are high, and trending upwards, there is increased activity in home and apartment building. When those prices decline, according to a long-held belief in the industry, if GDP is growing at an acceptable rate, expenditure shifts to renovations.
Graph 1 illustrates all these trends for Australia as a whole. While this is a very regional situation, we're using this graph because it does give a pretty good overall view of the situation.
The orange line represents the Australian Bureau of Statistics (ABS) numbers for the weighted index for house prices in all eight capital cities. HNN sees the bubble in prices starting with the strong increase in house prices beginning with the December 2016 quarter. This followed a moderated market from September quarter 2015 through to June quarter 2016.
The red vertical lines indicate reductions in interest on the cash rate by the Reserve Bank of Australia (RBA). There is an apparent relationship between these rate cuts, and the stimulus on the house price.
In terms of what led to an imbalance in the housing market, the interest cuts in May and August 2016 seem a little dubious. However, what needs to be understood is that the year-ended non-farm GDP growth figure for March quarter 2017 was just 1.8%, and for June quarter 2017 it was just 1.9%. The stimulus the RBA was applying at that time was intended for the broader economy, but, of course, it affected everything, including the housing market which was already sufficiently stimulated. Hence, the bubble.
In its statement regarding the first of those two rate decreases, the RBA said:
At its meeting today, the Board decided to lower the cash rate by 25 basis points to 1.75 per cent, effective 4 May 2016. This follows information showing inflationary pressures are lower than expected.
HNN's analysis of this, as we have written in the past, is that the Australian economy had been braked a little too hard as regards inflation, and actually entered a very brief period of deflationary activity — which the economy is still recovering from today.
At the time of making the second of these rate cuts, the RBA commented:
Supervisory measures have strengthened lending standards in the housing market. Separately, a number of lenders are also taking a more cautious attitude to lending in certain segments. The most recent information suggests that dwelling prices have been rising only moderately over the course of this year, with considerable supply of apartments scheduled to come on stream over the next couple of years, particularly in the eastern capital cities. Growth in lending for housing purposes has slowed a little this year. All this suggests that the likelihood of lower interest rates exacerbating risks in the housing market has diminished.
Unfortunately, that's not how it worked out — though the RBA was still definitely correct in cutting rates, given the state of the overall economy. The interest cuts contributed to five quarters of strong growth in house prices, with the ABS price index going up by nearly 11%.
The current "housing price crisis" consists of this: from the peak in December quarter 2017 through to the recent figures for September quarter 2018, the price index fell by 2.85%.
That would indicate that the price index would still have some way to fall before the RBA gets around to considering another cut in interest rates. If the index continues to fall, down below the level of December quarter 2016, cuts might come up for consideration. Even if that did happen, we would think the rate cut would be another 25 basis points, and happen in July/August 2019, after the Federal Election. It seems more likely, however, that prices will stabilise, and no rate cut will be required.
The other interesting aspect of the graph, from the perspective of our industry, is the green line, which traces the ABS statistics on alterations and additions, which we would all call "renovations". These numbers are derived from household expenditure estimates, and so track most renovations, including those that don't show up on building permit applications.
What we see here is a very sharp fluctuation, with spending dropping back to 2014 levels in the second half of 2017, before rebounding sharply to the highest level we've had in the September 2018 quarter.

If we were to estimate why this happened, we would suggest it was a response to the increase in prudential oversight on lending. For example, a typical way of funding a renovation is through a line of credit loan, which is by its very nature interest only, but secured by the value of a property. With interest-only loans receiving increased scrutiny, these could have been more difficult for borrowers to obtain — at least initially.
Probably what we are seeing in the graph for recent quarters is a combination of factors pushing up the spending on renovations. The first is that if regulations depressed lending for a time, there is a "catch-up" factor at work, as delayed projects get the go-ahead. Secondly, with the drop in house prices, more homeowners may be thinking of renovating rather than selling to trade up. Finally, with the drop of house prices, there has been a decline in building activity, making trades more available on the market, thus reducing the prices they might charge.
What happens next?
It's likely house prices for December quarter 2018 will show a further decline, while renovations will indicate a levelling-off, or slight decline for that quarter. The March quarter of 2019 will show similar trends, though house prices will further stabilise.
The results for the June quarter of 2019 will be crucial to interest rate settings. Given strength in other measures of the economy, we could expect anything from a mild decline to a mild increase, which will be very much a function of the number of properties offered for sale. If that is the case, interest rates will remain stable.
Renovation activity will be an interesting indicator to watch. HNN thinks this is likely to track numbers such as wage growth over the next year or two, as householders take a more conservative approach to credit. In general, 2019 is likely to be a more cautious year, as consumers — especially renovators — seek value for money, and more substance than flash in their home renovations.
That should mean an uptick in some standard home maintenance categories, such as paint, as well as an increase in less expensive renovation items, such as lighting, plumbing fixtures, cabinetry hardware such as handles, and DIY storage projects.
Other areas where we could see growth would include smarthome, both for controllers and appliances, as well as an increase in the sale of heat pumps for heating and cooling, spurred by the recent brutal summer we have endured.
Percentage change quarter-on-quarter for alterations and additions, by state and territory =