Hardware retail sales remain robust
October 2022 numbers confirm growth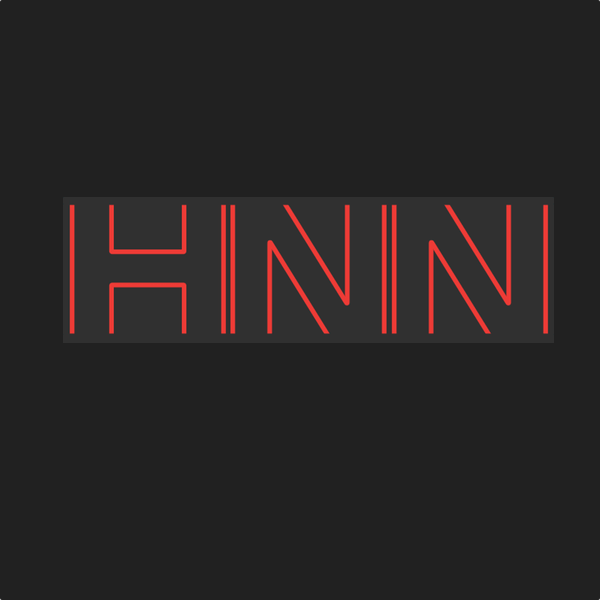 The October 2022 sales figures for hardware retail indicate ongoing growth, despite continuing wet weather during the month. From November 2021 to October 2022 Australia-wide revenue grew by a monthly average of 7.2%.
Fri Dec 02 2022
The Australian Bureau of Statistics (ABS) has released retail stats for October 2022. This comes against the backdrop of a series of unusual weather events throughout the spring. The map below, from the Bureau of Meteorology, shows how much above average the rainfall for October and November 2022 has been.
In particular, there is news that Bunnings is seeing reduced sales for the spring season, resulting in its incurring high charges for warehousing excess stock.
While Bunnings might have seen some adverse effects from the weather, the story for Australia overall is more positive. In Chart 1 and the subsequent charts, HNN is using periods consisting of the trailing 12 months to October, which are designated with a "p" prefix. So p2021 refers to the period from November 2020 to October 2021.
As the top graph in Chart 1 illustrates, p2022 has been very much a record-setting period. With the exception of May, every month has seen hardware retail sales reach a monthly record for Australia. As the lower graph indicates, there has been steady growth throughout the period, the dark red line tracking just below 10% growth for seven months of the period. While growth for October 2022 is close to zero, sales for that month are nonetheless the second-highest ever achieved for Australia (the highest being in December 2021).
New South Wales
New South Wales (NSW) does show a significantly lower sales figure for October 2022 than October 2021. However, the sales figure for October 2021 was the record for the state, at $767.2 million. The October 2022 number was $705.2 million, which represents the third highest monthly sales for the state, indicated by the top graph in Chart 2.
It's likely that the retail figures for November and December 2022 will tell more about the state of hardware retail in NSW than the October numbers, given the exuberance of the October 2021 sales.
As the lower graph indicates, for p2022, there were two main periods of growth, from January to April 2022, when growth was around 5%, and from May to August, when growth was above 10%. The average growth for p2022 was 6.49%.
Victoria
Perhaps the most interesting feature that is developing in the sales chart for Victoria (VIC) is how contained sales for October have remained. In fact this applies to some extent for the entire early spring sales, from August through to October.
The upper chart shows a similar upward slope for those three months, and the lower chart shows that, in fact, the highest growth rate did not occur during the p2020, p2021 and p2022 pandemic years, but in p2019.
What this brings up is that much of the expansion in the VIC hardware retail market has been contra-seasonal, in that expenditure has increased from March to July. Looking at that period in the lower chart, there is the broad upward arc for p2020 (the green line), which is countered by the inverse arc for p2021 (the blue line), and then "evened out" by the flatter line for p2022 (the dark red line).
It is Interesting to compare pandemic sales growth between NSW and VIC. In the pre-pandemic period p2019, NSW had total sales of $5.78 billion and VIC had sales of $5.64 billion. For p2022, NSW had sales of $7.67 billion, an increase of $1.89 billion, or 32.7%. VIC had sales for p2022 of $6.64 billion, an increase of $1.00 billion, or 17.9%. However, on a population basis, VIC had sales of $1.01 million per 1000, and NSW had sales of $0.94 per 1000.
Queensland
Perhaps the best summary for Queensland (QLD) is that sales in p2022 have followed fairly closely to the pattern set in p2021, with additional growth.
As the lower graph indicates, growth for p2022 averaged 7.49%, peaking in June 2022 at 15% and exceeding 10% in March and April 2022. Total sales for p2022 were $5.40 billion, up by $1.36 billion from p2019, or 33.61%.
South Australia
In contrast with the NSW, VIC and QLD, we would have to conclude that p2022 has been an exceptionally good period for hardware retail in South Australia (SA). Prior to p2022, the highest level of monthly sales was $145.7 million in October 2021. Not only was that surpassed in October 2022 with $163.3 million in sales, it was also exceeded in December 2021 ($156.2 million) and September 2022 ($148.6 million) - and very nearly equalled in November 2021 ($144.6 million). Viewed in another way, p2022 set a record for monthly sales for every month, except May, where sales for May 2020 were slightly higher.
The average increase for p2022 over p2021 was 20.86%. Total sales for p2022 were $1.68 billion, an increase of $502 million over p2019, up by 42.69%.
Western Australia
In Western Australia (WA) sales for October 2022 represented an all-time high for the state, at $262.1 million. In fact, p2022 delivered the four highest ever sales results, for November and December 2021, and September and October 2022.
Total sales for p2022 were $2.69 billion, up by $697 million on p2019, or 35.03%. Average monthly growth for p2022 was 10.34%. As the lower graph indicates, in contrast to p2020 and p2021, growth was comparatively steady around that 10% mark, with only April 2022 and June 2020 showing a high and a low respectively further outside the range.
Australian Capital Territory
Ever unique, the sales results for Australian Capital Territory (ACT) show the territory closely following sales from p2020 from April 2022 onwards, as indicated by the upper graph.
The lower graph shows what we've come to expect from the ACT - a period of normality, followed by a period of, well, "crazy". Though in this case the "crazy" really has little to do with p2022 and lots to do with p2021, specifically the sudden drop in hardware retail sales for August and September 2021, followed by the sudden spike upwards in October 2021. That's reflected in the growth numbers, with 34% growth in August 2022 and 44% growth in September 2022, followed by -0.2% growth in October 2022.
Average growth for p2022 came in at 13.40%. Total sales for p2022 were $534 million, up by $162 million on p2019, an increase of 43.89%. The ACT does have one of the highest per-capita expenditures on hardware in Australia at $1.17 million per 1000.
Analysis
As HNN commented about the September 2022 retail sales figures, it seems quite clear that the increase in the target interest rate since May 2022 has had little discernible effect on the hardware retail industry. Obviously, inflation is playing some part in these sales figures, but it is clear that for most states and territories, sales are continuing to grow beyond that.
While it's understandable that this is good news for the industry, it also does bring with it certain troubling concerns. The governor of the Reserve Bank of Australia (RBA), Philip Lowe, has made clear that the RBA is engaged in a quite particular fight against inflation. What has made inflation different this time around is that its cause is split between the "demand" side (what people buy) and the "supply" side (what is available for them to buy). That is very different from inflation in the recent past, which was largely driven by surges in demand.
In practical terms, to beat inflation caused on the supply side, it is necessary to drive down consumer demand, not back to, say, the average level of the four or five years before inflation, but down to a level beneath that, one which matches the actual level of supply. The difficulty, as a number of economics commentators have pointed out, is that after two or more years of largely curtailed spending, many Australians have a "buffer" amount of savings. As higher interest rates reduce their spending capacity, they are utilising savings to retain their "normal" spending patterns.
With a bit of luck, some of those supply restrictions might lift a little during 2023. Petrol prices have already fallen, though not back to the levels of the time before Russian invaded Ukraine. Building material costs are continuing to come down, but not universally. It seems unlikely, however, that the supply issues will be resolved before the end of 2023.
It is quite clear from other comments by Dr Lowe that the RBA is settling in for a longer fight. The point that has to be reached is one where there is some reduction in external supply issues generating prices increases, interest rates are beginning to become of more concern, and - rather dauntingly - Australians are sufficiently concerned about the national economy that they voluntarily curtail their spending.
The question remains as to what exactly will be curtailed. Will it be only "high discretionary" items, such as eating out at restaurants and cafes, or will it extent to less discretionary items such as basic household goods, including hardware? The concern is that this slowdown in consumption could coincide with the end of the backlog of construction work that has built up, and thus produce a slump in hardware sales.
Related
Hardware retail remains strong in September - HNN Flash #118, November 2022