Getting together: consolidating indie retailers
Start with strategy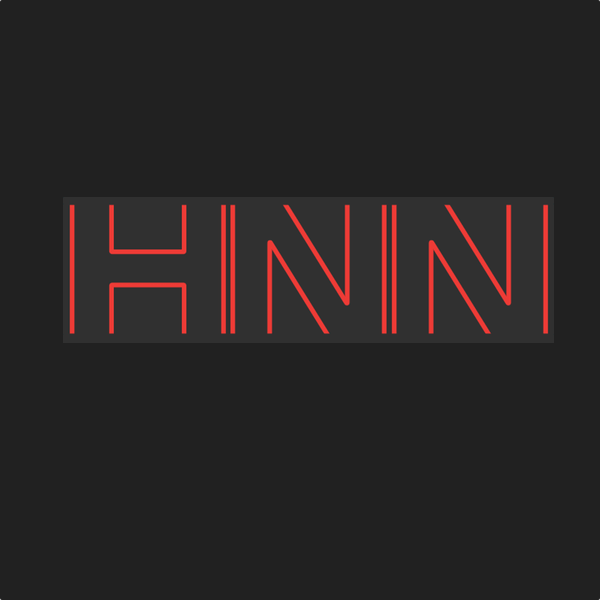 If Australia's indie hardware retailers are to consolidate, they need to start by forming workable strategies
28 Mar, 2019
Australia's independent hardware retail sector continues to contract, even as overall hardware retail revenue numbers grow.
The graph above illustrates the decline in the numbers of hardware retail businesses in Australia, categorised by revenue tranche.
The second datapoint is just this: overall retail revenue for hardware, according to the ABS, increased from $12.3 billion in FY2007/08 to $19.1 billion in FY2017/18, growth of 55.6%. Allowing for inflation, the increase would be from $15.2 billion in today's dollars, to $19.1 billion, a market size increase of 26.0%.
To summarise, despite strong growth in overall revenues, the number of stores is declining, except for those with revenues of over $2 million a year.
For most independents, the reason why this has happened is easy to determine: Bunnings. While the independents have found themselves increasingly hemmed in by declining gross profit margins, Bunnings has continued to grow, expanding in terms of both revenue and earnings before interest and taxation (EBIT).
The independent sector has had over 15 years now to develop a significant response to Bunnings. What it has developed, so far, is largely a series of survival strategies. Some of these have worked, but, as the stats show, they've worked better for larger stores.
What we've seen recently is a growing trend for independents to consider viewing their entire sector as more of a unified group. There is certainly a lot of healthy competition between independents, and between competing buying groups, but there is a growing sense that there may be areas where increased cooperation could produce benefits for all participants.
The only way for this kind of strategy to work at all is if it is strongly focused on growth. This could mean an increase in topline revenues, an increase in profit margin, or both.
If the strategy is not about the overall growth of the independent sector, then all it would do is redistribute existing marketshare differently between participants.
That growth could come from any of three areas: reclaiming marketshare in some areas; taking a larger share of new and emerging markets; and by increasing the role of service provision in areas currently dominated by products.
Another important value is that any strategy of cooperation has to mean that all participants have at least a chance to benefit, and those benefits should be, as much as possible, distributed evenly between stores of all sizes, in all regions of Australia.
A strategy
It's not enough to say "let's all get together", and hope that some kind of coherent strategy will emerge from that. If leaders at the various buying groups, and key, influential retailers in the industry want to see broader cooperation, then these strategies need to be developed first.
We can think about this as being achieved through something like a two-step process. The first step would be to find some common, agreed purpose that everyone in the independent sector would benefit from. Once that coherency is established, it can form a platform on which future, more developmental strategies are built.
First stage
In particular, HNN would caution against what might seem the "easiest" strategy to begin with, which is to use such consolidation to concentrate market power on fewer brands and suppliers, thus driving down wholesale supply prices to lower levels. While pursuing that strategy to some extent is necessary and good for the market, taking it beyond a certain point results in diminishing returns.
From HNN's perspective, the best clue as to how consolidation could be started is something that was suggested to us by Andrew Graham when we were profiling the Traralgon H Hardware store. In discussing the difficulties of the power tool market, Mr Graham said that, beyond pricing problems, one of the major obstacles was that most purchasers began their research on the internet, which meant that their initial searches brought back results from retailers such as Bunnings and Sydney Tools. Smaller hardware retailers simply can't achieve a high ranking in Google searches.
What is really needed by the independent sector is a well-designed, highly informative web presence that is all about hardware, home improvement and building. It needs to be a website that can become the foremost hub for all this type of information. Its purpose would be to draw in people starting down their path to purchase, and make it clear the independents represent a great alternative to the large and online-based retailers.
One of the best things about this concept is that, if it received broad industry support from the main buying groups, it could be mostly self-funded, primarily through the sponsorship of selected brands which would receive support.
In effect, such a project, while being very useful and making a real difference to all independent retailers, would also serve as both a "test" of industry resolve, and an opportunity to consider and further develop exactly how such a consolidation might work.
Second stage
Below we've listed three such possible second stage developments, which range from borrowing some techniques from Bunnings and others, through to radical new service offerings. These are really just examples, as HNN is certain retailers themselves would have very good ideas for future developments.
Captive brands
One of the big advantages that Bunnings has developed is its "captive brands", which are brands where it has exclusive rights of sale for Australia, including some in which it exerts a degree of input.
Ryobi, for example, provides Bunnings with a big share of the intermediate to high end of the DIY market, as well as some of the light trade market. Ozito is a more complex brand, as Bunnings seems to have a degree of input into the products produced, with many of these custom-tailored to the needs of the Australian market.
Even massed together, it's unlikely the independent sector could easily make these kinds of commercial arrangements. What it could do, however, is to find some brands that have become established overseas, particularly those for market sectors which need more of a boost, and bring them to Australia.
A good case in point would be the 24-volt cordless power tools made for the US-based big box retailer Lowe's under the Kobalt brand. These have been out for around four years now, in a line of tools that includes a drill, impact driver, grinder, reciprocating saw, circular saw, and even a jigsaw.
The general reviews of these tools are quite positive, reflecting high-quality. They are heavier than most 18-volt tools, but they do pack a punch when it comes to power. Most importantly, they sit at a very good price/performance point in the market.
In particular, they are ideal for the builder market, which often needs that extra grunt, and whose trades are used to dealing with heavier machinery. As a cordless tool, much of the local certification process is relatively easy, with the exception, of course, of the battery charger, which would have to be re-engineered for Australian current (converting it from 110-120 volt US current).
There would be many hurdles to overcome, of course, but such a tool would really hit the market in a place where Bunnings and online tool retailers are not well-protected.
Weekend rentals
Retailers such as Bunnings do make money through their volume of sales of DIY consumer power tools. So it makes sense that Bunnings might not want to consider expanding the rentals the company does offer, in everything from utes and trailers to floor sanding equipment, to more everyday tools such as drills and impact drivers.
In general, though, most hardware retailers in the independent sector don't make very much from power tools sales to DIY consumers. So why would they not consider some form of "weekend rental"? According to statistics Roy Morgan developed in 2015, only something like 54% of household actually own power tools, so it is certainly a viable market.
What has held retailers back is that developing this kind of rental business is far more complex than it might seem at first glance. You need some kind of software that tracks inventory, reserves tools, rents tools, and accounts for returns. You need a transactional website to arrange the rental itself. You probably need retrieval and return lockers, where renters can pickup and return rented goods. You'll have to track tool condition, ensure tools are safe for rental after return, and possibly provide some kind of basic safety information for tool operation.
That's too much, and too expensive for a single retailer to put in action — but it is something the entire independent sector could get behind and make possible. Of course, the main goal behind this isn't just to earn extra revenue from rentals, it's also to enable many more people to do DIY work, and thus increase sales of goods and materials they need.
3D printing of construction components
While this might seem like something that won't mature for anther 10 years or so, it's a field that continues to advance, and will probably enter the mainstream in two to three years. When we think about house construction, we know that one of the limiting factors is often that there is a defined set of (for example) joist hangers, with set angles and configurations. Architects and often builders on the ground "making it work" can find themselves having to make expensive alterations to plans when an unusual situation is encountered, and they need to stay within the constraints of these components.
The alternative, which many of us have seen on too many construction sites, is "altering" the joist hanger with a couple of whacks from a hammer. This creates a weaker joist hanger, and a potential hot spot for future failure.
It's possible to 3D print in metal, and there is also a developing practice using ABS plastic combined with carbon fibre, which creates very strong elements. The metal used in many of these printers is maraging steel, which is a special, low-carbon steel with around four times the strength of standard construction steel. It is supplied to the printer in the form of a powder, then fused in 40-micron thick layers to form the desired shape.
As with most of these developments in construction, there is an ongoing problem of adoption, as it requires acceptance by architects, builders, tradespeople, and regulators. That said, this kind of technology can solve so many problems for the actual builder, that we would expect it to get a substantial boost in acceptance once it clears the basic hurdles.
This would be well-suited to a sector-wide introduction because it requires not only an expensive (leased) infrastructure, but also training of store staff and education of the intended market. As a service-heavy element of the business, it would be insulated as regards competition from retailers such as Bunnings.
Analysis
It's important to acknowledge that the current dispersed nature of the independent hardware retail sector is not an "accident" of any sort. There are powerful reasons why creating any kind of consolidation is going to be difficult.
HNN also does not think, as some have suggested, that such a change is a direct response from anything like a "growing threat" from Bunnings. We do expect Bunnings to continue to grow over the next five years, but we also think much of that growth is going to come in areas that are outside of "traditional" hardware retail.
A good example of that would be a move into the area adjacent to its current flat-pack kitchen range, and into semi-custom kitchens. This is — in a phrase popular at the moment — a "highly-fragmented" market, where consolidation could see major benefits emerge. Given the minor role that kitchens play for most independents, the impact would be limited, with the main effect on suppliers such as IKEA, Freedom and The Good Guys.
We think, rather, that the change is in direct relation to the way the market itself is changing, driven in part by the wider acceptance of digital-based enterprise. We expect to see these kinds of affiliations growing in several retail sectors.