Roy Morgan on post-COVID retail
Forecast predicts high Xmas, 2022 Q1 sales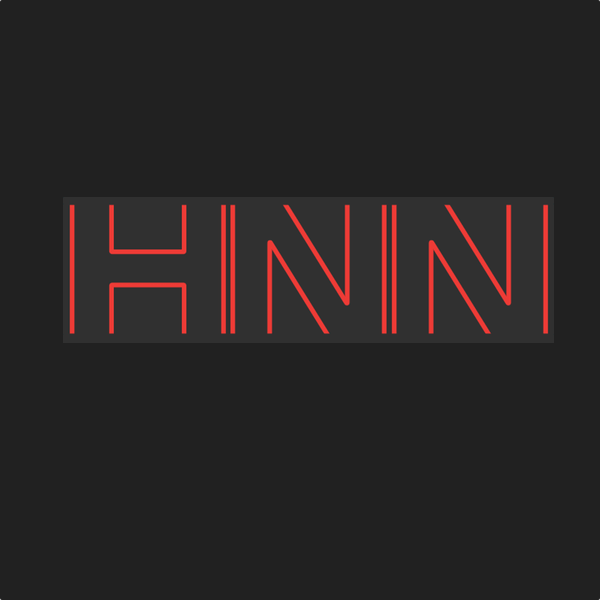 Roy Morgan has a rosy picture of post-COVID retail, at least through to February 2022. Christmas sales will retain the high levels of 2020, the company says, and Black Friday sales will be strong. However, there are some real threats that could unravel this forecast as well.
9 Dec, 2021
Roy Morgan has provided a YouTube video of its "The Future of Retail: Latest Industry Trends" webinar. This is an 18 minute video presented by Michelle Levine, the CEO of Roy Morgan, and Ross Honeywill, a social scientist and author, and the moving force behind the premium.net.au website. He has a unique and interesting approach to markets and marketing.
It's really worth setting aside 20 minutes or so to watch the webinar:
The Future of Retail: Latest Industry Trends
The agenda
One of the most useful functions that these quick introductions from Roy Morgan perform is to develop and discuss a relevant agenda for retail over the following six months or so. Roy Morgan also brings a unique point of view, which is driven by the company's extensive research into consumer opinions and choices.
That said, however, it's also true that there are times, especially when the company crosses over from markets to broader economics, when the analysis needs to be questioned. It's an understandable expansion, as economics has in recent decades crossed over into psychology/sociology (think Richard Thaler with behavioural economics, and even Robert Shiller in his suggestion that housing markets are driven by opinion), but it tends to lack something in rigour. But, at the very least, Roy Morgan provides a good point of departure for discussion.
In this particular "Future of Retail" summary, the agenda was outlined as follows:
Christmas 2021 retail sales
Black Friday/Cyber Monday retail sales
Retail sales for Q1 2022
While the above generally portrayed retail as having a positive future, the webinar also pointed to some potential problems:
Inflation
Future lockdowns
Experience economy recovery
Decline in online retail due to delivery speed
Pursuit of price as market stimulus
Christmas 2021 retail sales
According to Ms Levine, in looking at retail sales for Australia overall:
The good news is that our brilliant data modelling team has forecast retail sales in the run up to Christmas to match last year's record high. This is terrific news for the retail economy. You can see from this slide that the Roy Morgan predictive engine, the green dotted line has a very close correlation with actual sales. That's the solid black line back to January 2019. But what matters is going forward and looking forward, we expect Christmas sales to be more than 11% ahead of 2019.
Of course, that is a bit of a mixed message. Essentially, while the sales do indicate growth over the pre-pandemic period, they are essentially flat going back to Christmas 2020. Nonetheless, it is better news than a projected decline.
For Sydney retailers, the rise is expected to be 10%, while for Melbourne retailers it will be 11% over the Christmas 2019 figures. Tasmania is expected to grow by 15% over 2019, which is 4% more than Christmas 2020.
In terms of retail categories, hospitality is expected to post a gain of 12% over Christmas 2020. However, the household goods category will decline from Christmas 2020, but still be 14% higher than for Christmas 2019.
Black Friday/Cyber Monday
While the Roy Morgan forecast concentrated on those two days - at least nominally - it's evident that "Black Friday" applies to a period of between six to 10 days around the US Thanksgiving holiday. While there are some wild apocryphal aetiologies provided for the term, its initial significance was simply that this marked the start of the Christmas sales season.
In fact, US President Franklin D. Roosevelt (FDR) moved the holiday, from the last Thursday in November, to the fourth Thursday in November, to avoid the situation, as in 2018 and 2023, when the previous timing would have reduced the Christmas sale season to less than a month.
Cyber Monday was a term coined after online retailers found that online sales soared on the Monday following Thanksgiving (though really it was late in the Sunday night instead, initially).
Whatever the origin, Roy Morgan sees this season as being especially big during 2021. As Ms Levine states:
Roy Morgan is forecasting another lift. We estimate that $5.4 billion will be spent over the four days of Black Friday, Cyber Monday. That's just ahead of last year's record.
That estimate is somewhat above other market estimates.
First quarter 2022 retail sales
The biggest question for most retailers is what is going to happen during the first two quarters of calendar 2022. As Dr Honeywill puts it, referring to the predicted surge in Christmas sales:
The big question, though, is can it sustain past Christmas? Or, what we might call the "rebound party"? And when [will] we return to some kind of normality?
The answer from Ms Levine is surprisingly positive:
Our predictive engine, all things going as planned, has January [2022] 15%, up on 2020. It has February 14% up and March 4%, ahead of March 2020. And comparing the first quarter next year to the same period this year, the news remains positive.
But, as she quickly points out, that prediction is based on ongoing positive business sentiment:
But so much relies not only on the confidence of people, but on the confidence of businesses to invest in their future by lifting wages, opening more stores and employing more Australians.
Potential problems
Like any good forecasters, rather than just nominating a number, Roy Morgan provides an overall context to their predictions. In this case, that context comes in the form of developments that could introduce considerable downsides to the forecast recovery from the COVID-19 pandemic.
Problem 1: Inflation
Quite correctly, Roy Morgan has identified inflation as being a potential risk to a post-COVID recovery. However, this is one of those areas where, just as economists sometimes struggle with market psychology, the company does make some assumptions that are, at least, somewhat contentious for economists.
Introducing the subject, this is what Ms Levine has to say:
Inflation has both a practical and a psychological impact on retail spending. And of course, as with everything, there are winners and losers. So those who are living off interest or investment earnings with their home paid off are winners in an inflationary environment. They aren't by the way, typically big spenders.
On the other hand, those who are paying rent or have big mortgages, particularly with variable interest rates will be playing catch up in an inflationary time. And so these typically bigger spenders will have less to spend, and when possible, they'll spend on assets or investments that they believe will grow with inflation, not discretionary spending.
Perhaps the best thing that can be said about this introduction is that it is not entirely complete. To quote from the European Central Bank Economic Bulletin:
Other things being equal, when economic agents anticipate that inflation will increase, they perceive the real interest rate to fall. As a result, they spend more and save less to optimise their consumption and investment over a long horizon.
Making sense of consumers' inflation perceptions and expectations
There is a less-technical article on the website of the US White House that describes the issues around inflation post-COVID. It's authored by Jared Bernstein, chief economist and economic policy adviser to the US Vice President, along with Ernie Tedeschi, a senior policy economist with the US Council of Economic Advisers.
Pandemic Prices: Assessing Inflation in the Months and Years Ahead
One comment from that paper worth noting:
We expect that moving from a shutdown economy to a post-pandemic economy-with demand fuelled by pent-up savings, relief funds, and low interest rates-will generate not just somewhat faster actual inflation but higher inflationary expectations too. An increase in inflation expectations from an abnormally low level is a welcome development. But inflation expectations must be carefully monitored to distinguish between the hotter but sustainable scenario versus true overheating.
The role of inflation post-COVID
For both the US Federal Reserve and the Reserve Bank of Australia (RBA), increasing inflation is a target. The RBA has clearly indicated that it essentially plans to increase inflation to around 2.5%, and sees 3.0% as an acceptable upper range.
In the US, while there are concerns being raised about the level of inflation, it's difficult to know how much of that is sound economic analysis and how much is purely political. One factor that observers don't always understand about the economic actions of the current US administration is that its economic stimulus plans are aimed not just at repairing the economic problems of the COVID-19 pandemic. They are also an attempt the heal the lingering wounds of the 2008 global financial crisis (GFC).
Of course, too high a level of sustained inflation is bad. That is due to some cyclical factors. Once a higher level of inflation gets embedded in an economy, it tends to continue to increase. In a simple form, the price of goods increases, wages increase to match those increases, which lifts production costs, which means the price of goods increases, and so on.
Yet while too much inflation is bad, some inflation can be very good. The reason for this is that inflation tends to promote growth, as it encourages consumers to make purchases now, rather than later, and because it can provide an additional discount on the interest charged on loans, which encourages larger capital expenditure (CAPEX) from businesses.
A frequent criticism of the RBA since 2018 has been that it underestimated the deflationary impacts on the Australian economy from 2016 onwards. Many of those occurred in the retail sector. Increasing competition, including from overseas sources via online purchases, more price transparency due to online price comparisons, the entry of Amazon into the Australian market, and further utilisation of less expensive labour in China and throughout south-east Asia, all exerted negative pressure on prices.
This helped, especially in retail, to push retailers towards a business model focused on cost containment, with low levels of CAPEX investment. One key problem with this is that productivity improvements have been, at best, incremental. According to OECD figures, for the key productivity measure of growth in gross domestic product (GDP) per hour worked at constant prices, Australia ranked outside the top 20 OECD nations in 2019, and in 2020 was ranked 37th. Of course, the latter result is affected by the COVID-19 pandemic, but so were the countries ranked above Australia.
Inflation, wages, productivity
Where things get really interesting is in terms of wages and inflation. One of the main reasons the RBA is pursuing a higher rate of inflation is to improve overall growth in wages, which has remained at exceptionally low levels for around a decade.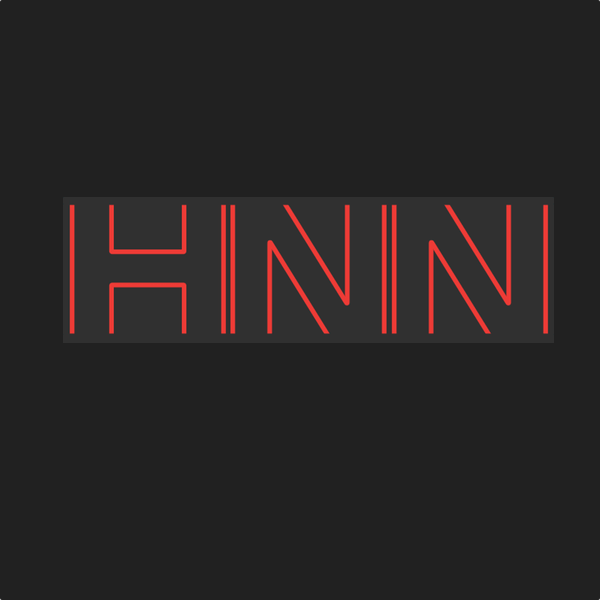 In a higher inflation environment, employers are forced to make annual cost of living adjustments to wages. This includes not only past inflation, but also predicted future inflation. This leads to wage variations, and workers will be attracted to higher wages. The market becomes competitive, and as the competition increases, employers begin to base wages on not only cost of living increases, but also a share of their annual earnings.
That leads, of course, to higher real wage growth, and a better distribution of economic growth throughout the economy. Effectively, in a low inflation economy, only managers in the C-suite share in growth, while in a higher inflation economy this tends to extend to more of the workforce.
This is what is currently taking place in the US economy. That lift in wages then drives further demand, especially at the retail level.
Problem 2: Lockdowns
This is a simple and direct threat: will new COVID-19 variants and/or a return of non-quarantined international travellers create the need for further lockdowns? If so, as Roy Morgan points out, the results could be severe. According to Ms Levine:
There is every possibility that a new COVID variant could emerge somewhere in the world spread to Australia and challenge our vaccination effectiveness. And according to our always-on predictive engine, if that did happen, the cost to the retail sector from a new round of lockdowns could top $4 billion a month. Over the worst of 2021, the New South Wales retail economy had a $14 million hit each and every day. And it was even worse in Victoria at 55 million every day of lockdown.
In an article from The Guardian newspaper, Dr Marc Baguelin, from the UK's Imperial College's COVID-19 response team, and also a member of the government's SPI-M modelling group, suggested that an out-of-control situation would be unlikely:
It is unlikely that such a new virus evades entirely all immunity from past infection or vaccines. Some immunity should remain at least for the most severe outcomes such as death or hospitalisation. We would most likely be able to update the current vaccines to include the emerging strain.
But doing so would take months and means that we might need to reimpose restrictions if there were a significant public health risk. The amount of restrictions would be a political decision and would need to be proportionate with how much this virus would evade current vaccines.
New Covid variants 'would set us back a year', experts warn UK government
So this could be ranked as a moderately severe risk, but one with a low probability of occurring, and with solutions to hand.
Problem 3: The experience economy
One of the problems for retailers identified by Roy Morgan is the re-emergence of the "experience economy", with a shift back from purchases of goods to purchase and/or subscription to experiences. During the webinar, Roy Morgan used the following diagram to illustrate its view of how the experience economy functions: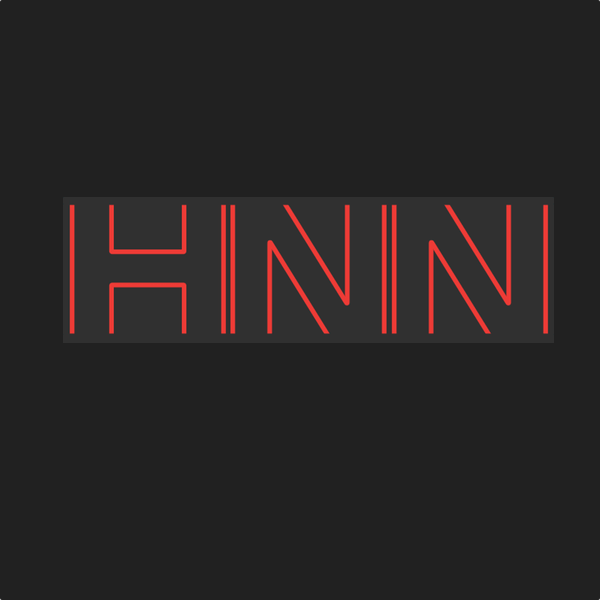 The core difficulty Roy Morgan identifies is that retailers will be disadvantaged by a shift in spending from purchases of goods to purchases of experiences.
McKinsey & Company has also done some interesting research into this area, and what happens to spending post-COVID. This research can be accessed online:
The consumer demand recovery and lasting effects of COVID-19 Report
While the research does not cover Australia specifically, it does include details from the UK and the US, which have some similar characteristics. One element of the pandemic consequences McKinsey points to is that, unlike other economic crises, this one affected goods and services differently: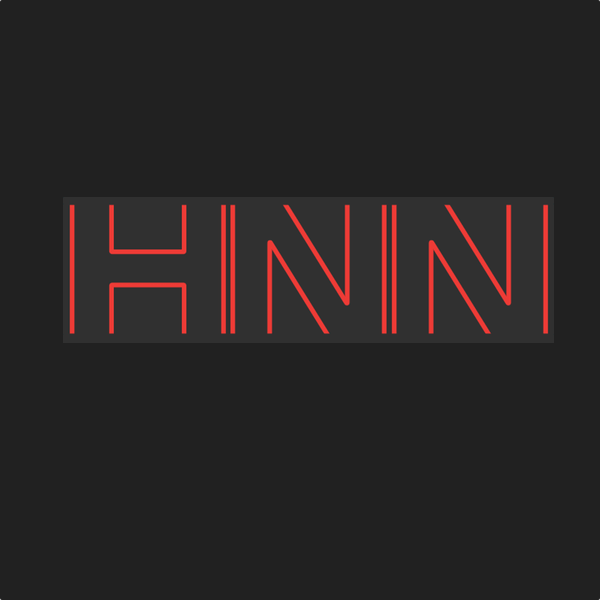 As the diagram illustrates, services were especially hard hit, a consequence of both social distancing requirements and the hard lockdowns of commercial businesses.
One comment on this is that the return of the experience economy seems more like a problem for 2023 rather than 2022, as it will take most of the coming year to fully come to terms with the COVID-19 pandemic. If retail will be hit by a renewed experience economy, it's not likely to have too much of an effect until the second half of calendar 2022, at the earliest.
Decline of online retail
Roy Morgan sees difficulties with timely delivery of goods ordered online as potentially limiting future growth in ecommerce. According to Ms Levine:
[Delivery delay] is a real threat to digital acceleration continuing at the same rate of growth through 2022. There's no doubt that online and omni channel retailing in particular is here to stay. But if consumers are turning their mind to experiences, and at the same time are frustrated by delays in deliveries, it's a stumbling block for retailers.
Again, this is a pretty complex area. For example, how do you model the influence of click and collect on online retail and deliveries? What is the role of Amazon, which has pretty much evaded delivery concerns, at least through its Prime delivery subscription services?
It's helpful to unpack that a little. If retailers have seen online retail purchases grow from 10% in 2019 to 20% of total revenue in 2021, only to contract by, say, 5% in 2022 as delivery concerns continue, what happens to that 5% of revenue absent from online sales? Does it leave the retailer entirely, or will a proportion shift to click and collect and/or direct in-store purchases? Will it simply go to Amazon?
It's a bit difficult to see a scenario where someone wants to order a $200 set of headphones, sees that delivery will take three weeks, and decides to spend the money on a flight to Queensland or New Zealand instead.
What does seem likely is that retailers who can sort out and solve delivery issues are likely to see their online sales do better in 2022 than those who do not. This also creates an opportunity for specialist delivery services.
Price as market stimulus
While this is presented by Roy Morgan as playing a part in post-pandemic retail recovery, the issue of addressing markets less dependent on lower prices was a concern of the company pre-pandemic. This draws heavily on the work by Dr Honeywill, which relates to his ideas concerning the formation of a market segment he terms the "New Economic Order", or NEO. This segment is motivated by product experience, including design, innovation, and quality of construction. Outside of that segment is what Dr Honeywill identifies as the "traditionalists", who remain motivated mainly by price.
The best introduction to this segmentation is provided in an animated video on YouTube:
Essentially, what is being suggested is that high-value consumers can be identified in the marketplace through their attraction to specific forms of consumption. Retailers who continue to market to the traditionalist segment will experience slower growth than those who market to the NEO segment. As Dr Honeywill puts it:
The real threat is that too many retailers think the 10 million price-based consumers - the traditionals you mentioned - are all there is, that they are the entire economy. So they constantly drive prices down into the commodity space to attract these traditional consumers and ignore the huge upside that comes from premium consumers and the premiumisation strategy.
Analysis
The major takeaway that most retailers should get from the Roy Morgan retail update is that the crucial period to focus on will from March 2022 through to the end of the third calendar quarter, in September 2022.
There are certainly going to be challenges in December 2021, January 2022 and February 2022. However, many of those challenges are going to be the sort that are "good to have": shortage of supply to meet demand, moderate price inflation, logistical problems created by the volume of orders, finding enough staff to handle customer numbers, and so forth.
One pattern that has repeated throughout the pandemic is that the economy and supply chain are placed under temporary stresses that overwhelm it for a transitory period of time, as there is no systemic solution available. For example, the toilet paper shortage of early 2020 was partially caused by hoarding and "panic" buying, but it was also the result of genuine supply problems.
The core problem was that demand for domestic toilet paper increased by around 40% as more people were forced to stay home, rather than going to workplaces, shopping or recreational facilities, such as gyms. There was a surplus of business grade toilet paper, but that would have been difficult to repurpose in the home. It would not have made sense to convert many factories to producing consumer toilet paper, because that investment would not be recouped, since eventually demand would revert.
The same thing is happening with container shipping today. There are only so many container ships, and also only so many containers to go on those ships. A container ship takes close to three years to build, so there is little point in accelerating construction plans in 2020, only to see demand fall again in 2023, just as they came online.
In the hardware retail industry in late 2021 we're seeing some of the same forces at work. Building demand is soaring in residential detached dwellings - which intersects with both the big box retailer, Bunnings, as well as smaller independent retailers. Fortunately, the building industry is a little saner in this regard than many other industries, and what we will see with that high demand is that it will spread itself out not only through all of 2022, but probably into early 2023 as well.
The real risk to the hardware retail market will originate in the housing market. We are currently in a puzzling time where ultra-low interest rates, and a changed view of the values of homes, have resulted in a surge in house prices. It is very difficult to see how that will not lead, certainly by 2023, to some rapid falls in house prices, particularly as the certainty of increased interest rates grows closer.
That's the risk, at least in terms of the trade business. The consumer/DIY end of the business will likely experience some of the same slowdown as more general retail from March 2022 onwards. The risk will be that hardware retailers pivot from DIY to their ongoing strong trade business. That will reduce the resilience of retailers, which could be important if the industry sees a downturn in trade business in 2023.