IHG FY2018/19 first half results
EBIT surges, but revenue cools off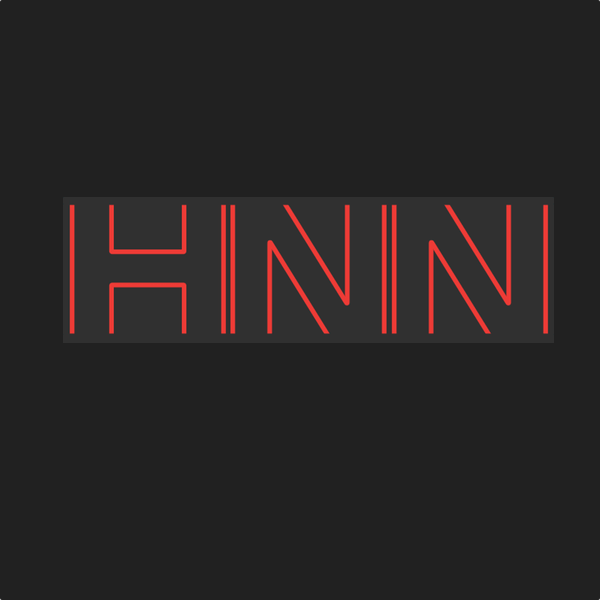 IHG presented mixed results, with EBIT continuing to benefit from the HTH acquisition and revenue growth slowed
21 Mar, 2019
Metcash released its results for the first half of its FY2018/19 in December 2018. The company reported group revenue of $6.2 billion, an increase of 2.2% on the previous corresponding period (pcp), which was the first half of FY2017/18. Group earnings before interest and taxation (EBIT), also increased, up by 1.2% to reach $158.1 million.
For the company's hardware division, the Independent Hardware Group (IHG), EBIT and revenues also increased. EBIT grew by a reported 34.0% on the pcp to reach $37.8 million. This included organic growth, as well as an accounting for continued cost synergies from Metcash's acquisition of the Home Timber & Hardware Group (HTH). Revenue increased by 1.25% on the pcp, to reach $1.09 billion. Overall like-for-like (comp) sales increased by 3.3%, while comp sales for bannered stores went up by 4.2% on the pcp.
The CEO of Metcash, Jeff Adams, put the small increase in revenues down to outperformance during the pcp. In his prepared remarks, he stated:
Our IHG hardware business led by Mark [Laidlaw] and his team has performed well, but was comping against some very strong construction activity in the corresponding half.
Mr Adams detailed the makeup of the EBIT earnings as well:
Looking now at hardware's EBIT performance. Hardware has again delivered a very good earnings result. EBIT increased $9.6 million. And pre-AASB, the improvement was $10.2 million or 37.6%. The stronger result was due to additional synergies from the HTH acquisition of about $7.5 million and further cost efficiencies and earnings growth from the increased sales. This was partly offset by an increase in the weighting of trade sales in our mix. We expect total synergies for the year to be approximately $10 million, bringing the cumulative synergies from the HTH acquisition to be approximately $34 million.
Trade-only
Mr Adams also mentioned IHG's venture into trade-only stores, some of which are being brought to market under the IHG's higher-amenity Sapphire program.
Our pilot trade store-focused stores are continuing to perform well. And we expect to have 12 low-cost, trade-only stores operating by the end of financial year 2019, growing to 40 by 2022.
At a Strategy Update for investment analysts held in early March 2019, Mr Laidlaw went into further detail about this venture:
We are also setting up a trade only concept. We've done 11 of them. They're in the cheaper rental areas, low rents. They're certainly to be set up for the tradies to get in get out. And you'll notice the branding has changed. So Mitre 10, it is there but it's not prominent ... Our aim is to roll out 40 of these stores and overlay a digital program across these stores. No one's done this properly yet. Screwfix have. We can't see anyone else that's actually done this properly and we see a great opportunity for us to deliver that.

Hardware performance
Perhaps the most unexpected part of the announcement was that IHG stated that its revenue split between trade and DIY/consumer had changed from the 40/60 split forecast at the time of its acquisition of HTH, to a higher trade weighting of 35/65.
In response to an analyst's question regarding the negative impacts of a declining construction market, the CEO of IHG, Mark Laidlaw, played down the longer term effects:
What does it all mean going forward? I don't know. I'm going for the correction rather than the crash theory. I talk to our big stores very often and they're saying, there's going to be a tightening in the next two years, but it's not panic for us. And we believe there's enough opportunities and initiatives to cover that.
Mr Laidlaw expanded further on this outlook in response to another analyst's question.
We now have company stores, so we can see the pipeline. So of our big company stores, strong pipelines for about middle of next year. And then it's going to get tougher. So what do we have to do? We have to start to get a bigger share of the wallet. We have to get the whole of the house. At the moment, we are big on timber and not a lot more. So there's great opportunities for us to extend the Hardings part of our business which is plumbing. There's other areas which we're looking to move into frame and truss. So I'd agree with you, it is coming off. I can't tell you what percentage is coming off, but it is coming off. But we believe there are great opportunities to offset that with other initiatives that we've got in place.
In his prepared remarks, Mr Adams had also touched on the potential for growth through the company's Hardings plumbing business:
Our Hardings business has very strong market position in Victoria. In addition to opening a new store there at Tauranga, we have started the rollout of Hardings in New South Wales and Tasmania as well as starting to sell the Hardings products through the balance of the IHG network. The Hardings business is a very successful one, and we are quite excited about leveraging its growth opportunities across the whole IHG network of stores.
Mr Laidlaw also answered an analyst's question regarding the overall margins for the business, admitting that margins had not increased.
So the margin is flat. And I think it's fair to say because our trade mix has moved up to that from, say, 60% to 65%, we're seeing some margins come off, which are flat because there's been other synergies that have offset it, but the mix has changed.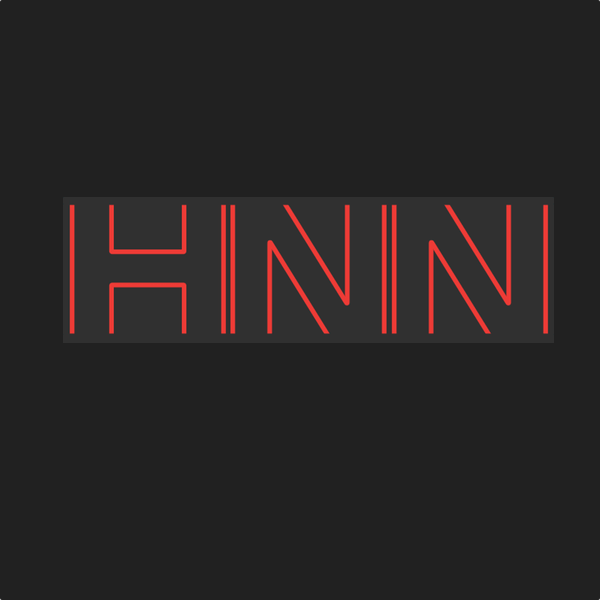 Mitre 10/HTH mix
While Metcash did not go into further details about the tension in IHG between long-term Mitre 10 stores and the more recently acquired HTH stores, Mr Laidlaw did speak to this matter at the Strategy Update. He said in part:
The other big challenge through the integration has been the branding strategy that we talked about. So that has been a very emotional argument and we thought we would lose more stores than we actually have because they would think it's a takeover of Mitre 10 over the Home brand ... The two brands will stay. I mean it would have been very unwise even though we might have wanted to do it to move everything to Mitre 10, we would have lost stores.
I think that's really settled down. We had a conference last week, week before, and it's coming together. The members are far more united. There's a few non-believers there still that's true, but we're getting a sense that the Home stores are really feeling part of the family and now focusing the effort on the true enemy for us which is the big box.
Mr Laidlaw took up this theme later in the analyst briefing:
Something you'll notice on this chart: Mitre 10 now has 22 stores in Tasmania. It used to be about 11 on both brands. We have made that a blue and white state. The four Home Timber & Hardware stores there are predominantly little Thrifty-Links.
We have used this as an absolute test bed where we've made it a blue and white state. And think of the synergies we're going to get there because instead of running two catalogue programs, you now run one catalogue program, instead of running two television commercials, we'll be running one television commercial radio etc. So we really believe that's the test bed to see what other synergies we can drive out of the business.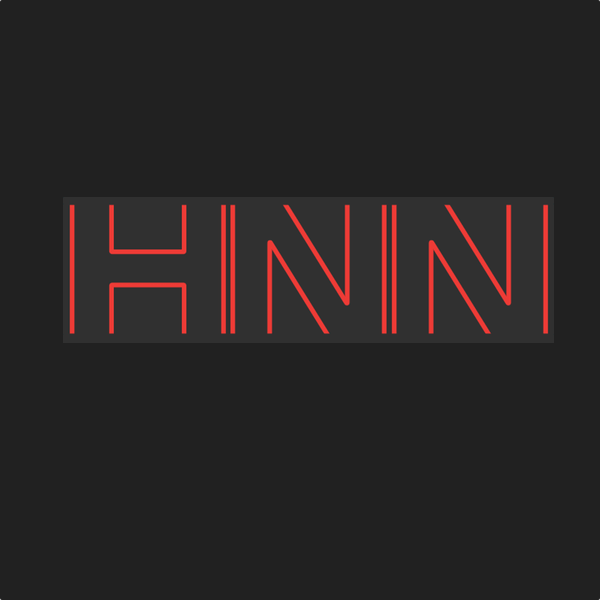 Analysis
Metcash is a company that has become very adept at spin (some will recall its peculiar treatment of underlying profit after tax as an example), and one example of that skill has been its handling of the increased threat to its trade business from Bunnings.
According to most of what IHG has to say about this, Bunnings is failing at expansion into trade, while IHG continues to expand. One reason, it seems likely, that IHG is expanding into trade, is that it has lost considerable marketshare in DIY/consumer to Bunnings. As is well known, DIY/consumer carries far higher margins, which means IHG's EBIT numbers will be negatively affected in the long term.
There is a poor tendency in many commentators to dismiss the efforts of large businesses in new or expanding fields when these do not yield immediate results. A good case in point, and what HNN believes will eventually become an object lesson, is commentary on Amazon in Australia.
Some of that is happening in regards to Bunnings and trade. As HNN has pointed out since the amalgamation of HTH with Mitre 10 into IHG, that move has removed some of the unstated restrictions placed on Bunnings in terms of expansion versus market control. We do believe that Bunnings will continue to develop its trade business, and this is likely to heavily impact on future earnings by IHG.
Further, while IHG has done a good job of retaining HTH stores in its network, that has largely been due to a wise decision to hold back on pressuring more of these to switch to Mitre 10 branding. As cost pressures exert more pressure due to falling sales, we could see IHG effectively transplant its Tasmanian strategy to areas such as South Australia. The results in terms of store retention should be interesting.
An additional pressure on group cohesion could be its continued rollout of its Trade centres, with, as Mr Laidlaw intimated, an "internet overlay". It's difficult to see how such an overlay would be anything other than corporate, which could see a scenario develop where a Screwfix-like digital offer begins to erode sales by independent store owners.
Of course, IHG may escape many of the consequences of these actions as well – it's certainly proven itself adept at survival in its recent history. But these are very real risks, and they should not be underestimated. The IHG we see over the next two years in the down market could prove not to be a cyclical aberration, but instead the shape of the company's future.
To read these and other articles in our HI News PDF magazine, please download here: hnn.bz/pdfs/hinews-5-01.pdf