Instagram influenced gardening trends
Garden "inspo" on the social media channel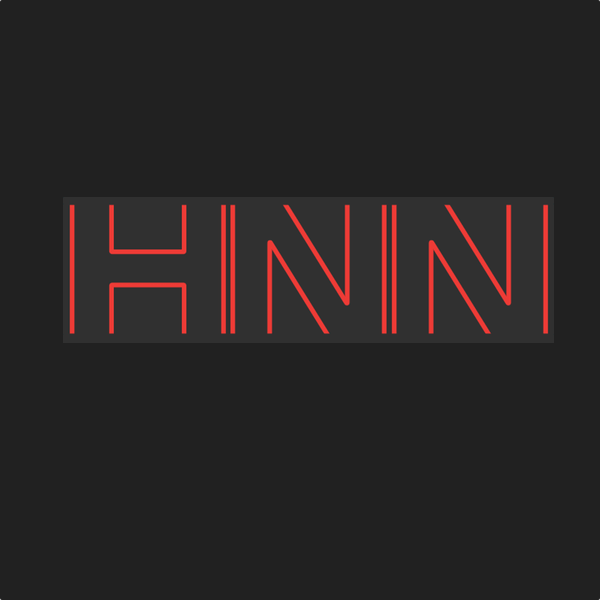 The list of gardening trends was put together using desk research and social listening data. Those with over 100,000 Instagram posts were then omitted to show just the new, emerging trends.
25 Oct, 2020
To compile the list of top gardening trends based on the most popular posts on Instagram, the research team from Love the Garden (formerly Scotts Australia, home to brands such as Osmocote, Lawn Builder, Debco and more) analysed over 100 different gardening related hashtags. Where duplication arose due to singular and plurals, as well as spelling variations, the hashtag with the highest number of posts was included in the study, and the others were omitted to avoid duplication.
To uncover the emerging trends, the team set the metric of 100,000 posts as the limit before a trend becomes established, anything under 100,000 posts was classed as emerging. (All figures were correct as of 1st August 2020.)
Here's what the Love the Garden team discovered. The top 10 up and coming gardening trends include the following:
1. #balconygardening - 96,817 Posts
One in 10 households in Australia have no access to a private or shared garden, but what many people living in urban areas do have is a small outdoor area on an apartment balcony or patio. Balconies can make an ideal space for a garden, and balcony gardening is the top up and coming gardening trend right now.
Pictured is a balcony garden from @home.decorationstyle on Instagram
2. #wildgarden - 91,777 Posts
The second biggest trend in the up and coming list is the wild garden. Days spent pruning, mowing and meticulous garden maintenance are on the outs - there's so much else to enjoy outdoors and there are garden alternatives that don't require the effort.
3. #insideoutside - 83,731 Posts
This trend has been gaining traction in Australia for years, so it's no surprise to see it at number three on the list of up and coming garden trends. People living in Australia spend so much time outdoors that many have already adapted their home decor and styling to flow from one space to another.
4. #tinygarden - 80,752 Posts
Many people don't have a private garden or outside area or have to make the best use of a very small space. Just like those innovators making the most of small spaces indoors, the tiny garden trend is blooming at number four in the list.
5. #raisedbedgarden - 78,910 Posts
This trend is simple and straight forward and can look great too. It's no surprise that the raised garden bed is a real up-and-comer on Instagram.
What the Instagrammers say: "The obvious benefit of raised garden beds is the height, preventing aches and pains from bending down and tending to a traditional garden. Additionally, keeping crops up and away from pests like slugs and snails, cats and dogs will assist in preventing them from being attacked or damaged."
Pictured is a raised garden from @old.man.sara on Instagram
6. #permaculturegarden - 76,576 Posts
A holistic approach to gardening, permaculture gardening means "permanent agriculture" and it's defined as working with natural forces - wind, sun, and water - to provide food, shelter, water and whatever else a garden needs.
7. #whitegarden - 51,750 Posts
The clue really is in the name with this one. With just a quick scroll through Instagram, users can see that against a backdrop of dark green, white flowers are really eye-catching. There's something so pure and classic about them.
8. #windowsillgarden - 48,432 Posts
This really is one for those of us who don't have much space at all. Lack of space encourages real creativity. This isn't a huge trend in Australia but it's developing - our housing style generally doesn't suit windowsill gardening, except perhaps an herb box outside the kitchen window.
What the Instagrammers say: "With more time at home than usual, we've all started to realise the importance of home and the space around us. With outdoor space in cities at a premium, a windowsill garden is the perfect way to utilise what room you do have to bring that much needed element of 'green' to our city lives."
Pictured is a window sill garden from @windowfleur on Instagram
9. #greygarden - 45,124 Posts
Not satisfied with being one of the biggest interior design trends of the moment, grey is really beginning to make an impact in garden design too. It's not that surprising that this trend has made its way into the list of up-and-comers.
10. #cottagegarden - 37,021 Posts
Who doesn't dream of a quaint country cottage to escape to every night or maybe just on the weekends? A cottage vibe can be created in any garden. Judging by the number of posts on Instagram, plenty of people are doing just that with this growing trend.
Current trends
Sustainability a key word on many people's lips at the moment so it was no surprise to see #growyourown on top of the list as the biggest, overall trend. The same goes with #organicgardening at number 3.
With so many of us living in urban areas, #urbangardening is number 2 and #indoorgardening at number 5. Both #verticalgarden and #containergardening are in for green fingered space savers, while some classic styles including #japanesegardening and #countrygarden also make the list.
What the Instagrammers say on #verticalgardening: "If you live close to the city, you know how rare it is to stumble upon rentals that offer any outdoor space. If you're lucky, you have a modest balcony or a communal outdoor space. So how do we best make use of our small urban spaces? Look up! The best thing is, thinking up doesn't require any fancy trellis structures (which tend to be expensive if it is not a DIY project). Most spaces already come with what is required, equipped with fencing, brick, railing, stairs, an overhang deck, or an awning. Utilising all wall space and existing structures can dramatically change the landscape from a concrete box to a vertical garden oasis."
Pictured is an image from @fauxfarmfixer on Instagram, part of the #sustainability garden trend on Instagram
What makes the top of the list? It's all about the colours with #greengarden in at number one and #bluegarden in at number three; #colourfulgarden makes it in at number six with #redgarden also sneaking into the top 10.
The users of Instagram have spoken. We know it's all about colour when it comes to the top hashtags. We can see that plenty of the up and coming trends focus on space saving, a dash of colour and getting back to nature in a genuine way.
And in the all-time stakes? Sustainability is really coming to the fore once again, along with some of the classic styles that endure for a lot of people.