HIA 2022-2023 Pre-Budget Submission
HIA identifies demand/supply, taxation and regulation as areas of concern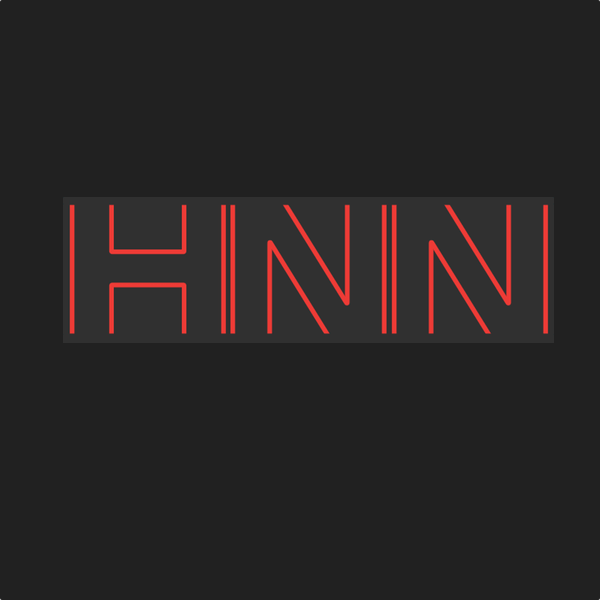 The HIA has published its submission for the upcoming budget. This outlines the stresses on the home building industry, as Australia prepares to move into the end stages of the pandemic.
Thu Feb 03 2022
Australia's Housing Industry Association (HIA) released its Pre-Budget Submission for FY2022/23 in late January 2022. The HIA has used this document to submit its views on the current status of the home building industry, to outline forecasts for future activity in the market, and to describe difficulties that have developed in the market.
The basic matters of concern raised by the HIA are:
The impact of a sharp spike in the demand for housing
The shift to low density housing
The need to enable the immigration of skilled workers to meet demand
Slowdown in demand for detached housing post 2022, back to FY2015/16 levels
Increase in costs of construction, including trade-based labour and materials
Ongoing slump in the proportion of home ownership, especially among younger Australians
The need for better statistics to track the supply of residential land
Need to decrease the burden of taxes as well as direct and indirect administrative costs on housing, especially as regards stamp duty
Boosting productivity and labour supply through improved support of trade apprentices
Ongoing reform of building regulation
Housing demand: origins and effects
The HIA comments that the major shift in the housing market has been to lower density housing. While this does engage the further shift in preference from multi-unit to fully detached dwellings, the HIA sees this as being about not only density of housing, but density within housing as well:
There has been a distinct shift towards lower density housing during the pandemic and this trend does not appear to show signs of slowing. This shift is not just those in units moving to detached housing but includes a shift to fewer people per household. As a result, the industry has observed a significant change in the volume, type and location of new homes sought by buyers. Furthermore, rental markets remain tight despite the net outflow of migrants over the last two years.
Slightly paradoxically, the move towards fewer occupants is also seen by the HIA to have boosted demand for some types of multi-unit dwellings, at the expense of others:
The shift to lower household density is also the likely driver of demand for multi- units. Approvals for multi-units were 34.3 per cent higher in the September 2021 quarter than the same quarter a year earlier. The decline is evident in medium density housing and high-rise apartments. Nevertheless, there is a modest level of support for this sector from price sensitive households who have been priced out of the detached house market. The emerging build-to-rent market is also supporting activity in the sector.
Looking ahead, the HIA does see the reduction in migration to Australia coming to affect housing demand:
The lack of short term migrant arrivals over the last two years may impact permanent migration in the future and a drop in permanent migration may impact demand for new homes.
The HIA presents the following statistics as regards demand:
An estimated 148,880 detached houses started construction in calendar 2021, up by 31.3% over 2020.
An estimated 121,000 detached house starts are expected in 2022.
An estimated 107,700 house start are forecast for 2023.
There were an estimated 76,440 multi-unit construction starts in calendar 2021, representing an increase of 8.9% over the previous year.
Multi-unit starts are forecast to drop to 70,130 in calendar 2022 (a decrease of 8.3%).
Multi-unit starts are expected to improve to 72,010 in calendar 2023 (an increase of 2.7% over 2022, and a decrease of 5.8% over 2021).
The HIA also sees demographic trends developed during the COVID-19 pandemic are likely to persist during the current decade:
Over a longer horizon we anticipate a similar number of homes will be built this decade as had been projected prior to the COVID recession. Greater acceptance of remote working arrangements is likely to favour greater demand for lower density dwellings in well-connected regional areas. This may partially reverse the trend towards higher density apartment living observed over the last decade.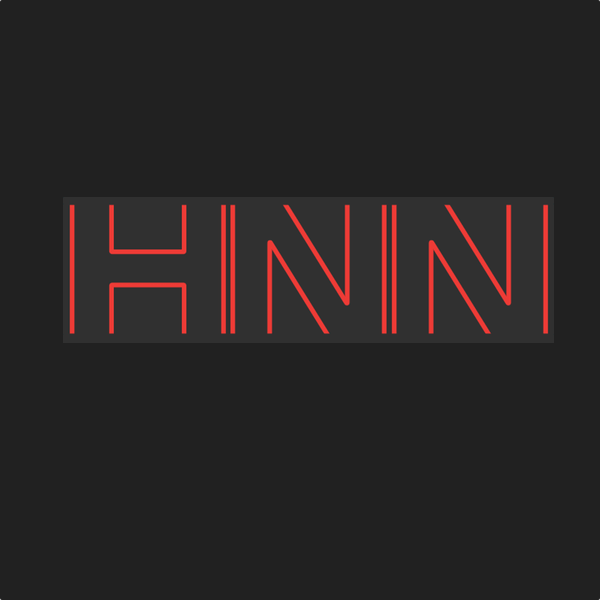 Home ownership influenced by construction costs
The HIA sees the departure from historical trends in home ownership to be a matter for concern.
Over the last two decades the rate of home ownership has declined. It is important to note that while the rate of home ownership across the entire population has only declined by a small amount, there has been an alarming drop in home ownership amongst those in younger age cohorts. The rate of home ownership amongst households aged 25-29 has dropped from 43.4 per to 37.4 per cent over the last decade. Twenty years earlier the rate of home ownership amongst this age group was over 50 per cent.
The HIA sees the lack of adequate statistics as being one barrier to the better management of housing in Australia:
There continues to be no data tracking land supply through the stages of development that can be relied upon at a national level to plan for Australia's housing future. While the National Housing Finance and Investment Corporation (NHFIC) has received seed funding to address this issue, a long term commitment is necessary. Land supply management must be a priority and this can only be achieved through decision making guided by high quality data.
In particular, the HIA sees room for an expanded role for the Australian Bureau of Statistics (ABS):
It is critical that the Australian Bureau of Statistics and other Government Agencies are well placed to collect and publicly report a wider range of housing data. It is critical that this role be recognised as a long-term priority for the Australian government.
The commitments by all governments under the National Housing and Homelessness Agreement reflect a willingness to gather housing data but it remains unclear how the objectives in the Agreement will be achieved without greater resourcing.
Tax and administrative cost reform
The HIA cites figures it sources from a study by the Centre for International Economics that suggest:
...the combined costs of the statutory taxes, regulatory costs and excessive charges equate to 50 per cent of the cost of a new house and land package in Sydney, which equates to $417,000 per dwelling in taxes and charges. In Melbourne the costs reduce to 37 per cent ($216,000), 32 per cent in Brisbane ($169,000), 33 per cent in Perth ($178,000) and 29 per cent in Adelaide ($125,000).
The HIA also points to regulatory costs:
In contrast, regulatory costs, often referred to as red tape, increase the costs of new housing development but do not create more revenue for governments. For example, the various approvals required from government(s) to proceed with new housing have associated fees and charges. Projects routinely face delays which are unreasonable in these government-controlled processes. As housing development is generally debt financed, these unreasonable delays add to the interest costs incurred by the developer which is passed onto new home buyers via a commensurate increase in the transfer price.
The HIA also is strongly in favour of reform of stamp duties as they apply to real estate transactions:
Stamp duty reform was one of the key recommendations of the Henry Tax Review. The ACT is the only jurisdiction to undertake this process and is now midway through a 20-year transition from stamp duty to a broad-based land tax.
HIA supports broad-based taxation that collects sufficient revenue to provide necessary government services and is not focused on a small cohort that undertake a particular activity, such as purchasing a home.
Improving trade apprenticeships
The HIA supports a move to provide wage subsidies to trade apprentices.
The recent announcement of wage support for apprentices in their second and third year of training through the Completing Apprentice Commencements scheme has been well received by employers in the industry and will see apprentices proceed through to completion.
The wage subsidies provided by these schemes have offset the productivity deficit that employers often experience when hiring inexperienced workers and has thereby enabled more employers to create positions for apprentices.
The productivity gap for new apprentices aged over 21 can be significant as these workers are entitled to the higher adult apprentice wage. In the employment market this results in those aged over 21 facing a disadvantage compared with their younger peers when seeking employment as an apprentice.
While the HIA admits that the current level of support could not be easily sustained, it believes the program should be continued at a more sustainable level.
An ongoing program providing a wage subsidy of lesser value is worthy of consideration. Such a program would complement the commencement and completion payments scheduled to be provided under the Incentives for Australian Apprenticeships payment scheme to commence in July 2022.
Building regulation reform
While the HIA admits that regulation has an important role to play, it suggests that the assessment of regulations from an industry perspective is somewhat lacking.
The residential building industry continues to be one of the most heavily regulated sectors in the economy yet the rigour applied to the assessment of new regulations, technical standards and administrative processes is insufficient to assess the impact of reforms of industry productivity.
Furthermore, the existing approach to regulatory assessment fails to address the cumulative impacts from multiple regulatory changes at one time, such as will occur in 2022 through the National Construction Code, and regulatory changes by different bodies at the same time.
In particular, with a new set of regulations set to be applied from September 2022, the HIA sees it as vital that steps are taken to help inform and educate the industry about these changes as early as possible.
The National Construction Code 2022 is scheduled to replace the 2019 edition of the code in September this year, yet details of the new requirements are not yet finalised. Businesses are likely to be given very little time to assess the impact of the new regulations on their businesses, their home designs and appropriately inform customers about the required changes.
In order to minimise the disruption to industry activity arising from adoption of the updated National Construction Code, particularly given the significant pipeline of home sales already committed for 2022 and 2023, it is important that builders, trade contractors, design professionals and building material suppliers are well informed of these changes.
Analysis
It seems important in discussing the building industry to begin with a reminder of exactly how parlous the underlying economics of Australia is at the moment. The two charts to which HNN refers to describe this are from the Reserve Bank of Australia (RBA), for both the current level of business investment, and the growth in the wage price index: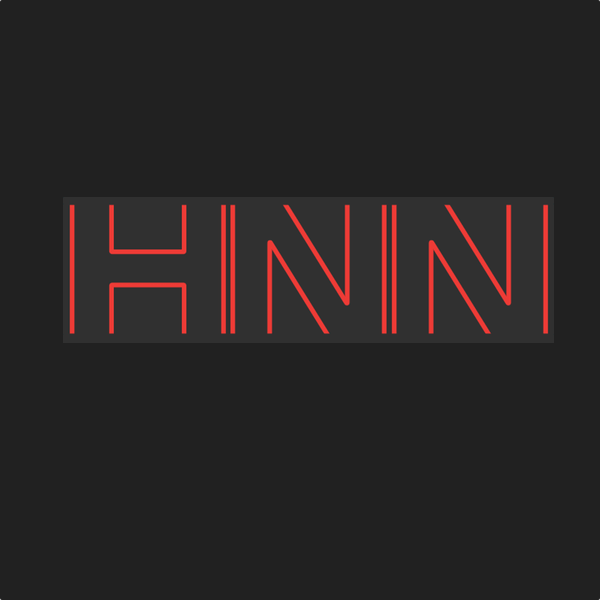 When this kind of longer-term poor performance is placed alongside continued increases in house prices due to rising demand, it becomes evident that there is a structural problem in the economy. As HNN has suggested in the past, the property market has come to serve as a proxy for rises in wages. Australian families have come to rely on their investments in dwellings as a means of making up for both a lack of true growth in the economy, and an increasing maldistribution of what wealth there is.
There is an insistence from the RBA and elsewhere that wages will eventually rise when the labour market becomes tight enough. However, there is little evidence to support that. Australian businesses, as shown by the historically low level of investment, have for the most part abandoned growth through investment in new expansions, and instead concentrated on increasing profit through cost containment.
To put that slightly differently, the only thing that will drive wages higher will be increases in productivity. In the current modern world, most increases in productivity, as acknowledged elsewhere by the RBA, come from an increase in activities that involve the use of software (and its physical manifestation, electronics). Developing this would require undertaking risk and investment, and the economy is not currently geared for that.
The difficulty that Australia is likely to face in the medium term, when the effects of the pandemic begin to wane, and interest rates move above 2.25%, is that the housing market will, at best, show flat growth. At that time, it is quite possible that we will end up seeing the government moving to provide support to those who have over-invested during 2021 and 2022. It's yet another version of the "too big to fail" phenomenon: if enough people invest in housing in response to monetary stimulus, the government will find itself forced into a position to actually guarantee that investment to some extent.
What emerges from this type of analysis is the well-understood fact that the crisis of housing becoming unaffordable has less to do with a lack of supply of suitable residential land, and more to do with the primary dilemma that faces Australia. There are many, various simple moves that can be taken to increase housing supply (and lots of examples of how that works in nations such as the US). However, providing a surplus in the housing market would result in its collapse from its currently absurdly high levels.
There are some things that could be done by both state and federal governments. For example, moves to encourage forms of decentralisation, where higher density housing areas are developed in regions that will have only a marginal effect on established primary and secondary cities, might work. But to accomplish that - and similar moves - the first requirement would be to move beyond the current "she'll be right, mate". Unfortunately, it seems likely that it will take a strong economic downturn to disrupt that kind of wilful disregard for consequences.