Hilti launches Nuron 22V in USA
New power tool line relies on super 22V battery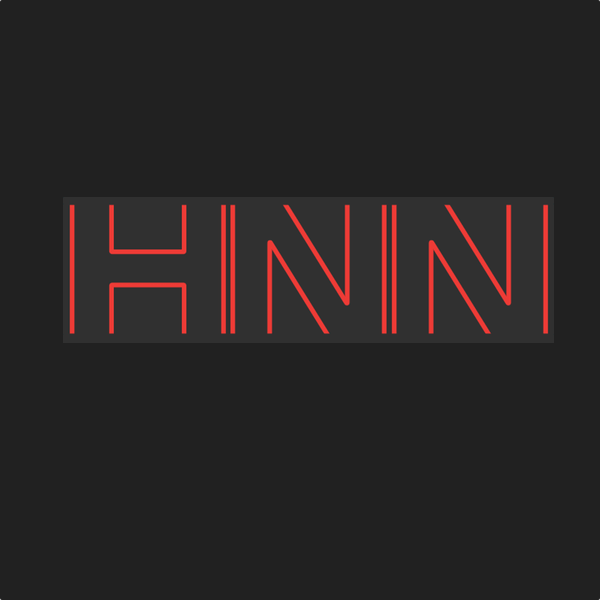 Hilti has launched a new line of tools, branded as "Nuron", destined to replace its existing Hilti 22-volt cordless range. The focus is on the batteries, which provide exceptional power, as well as data connectivity.
Thu Jan 13 2022
Lichtenstein-based global power tool company Hilti has released a new line of 22-volt tools, branded as "Nuron". These tools are set to entirely replace Hilti's previous line of 22-volt tools. The company will continue to support the previous 22-volt tools, as well as its 36-volt and 12-volt tools. This includes providing an adapter that will enable previous 22-volt tools to work with the new Nuron batteries. Hilti has also indicated that most - though not all - Hilti accessories will work with Nuron tools.
While Hilti is taking measures to safeguard the past investments of its customers in newly superseded platforms, indications are that Nuron will eventually become the sole platform to receive future development funding by Hilti.
One sign of this is that Hilti is offering over 70 tools (according to company claims) at launch. These tools will produce over twice the power of previous 22-volt tools, and also be more powerful than Hilti's range of 36-volt tools. The company claims that these batteries can produce power that matches that of the 60-volt (max) tools from DeWalt, as well as the 72-volt tools from Techtronic Industries' high-end Milwaukee tools. It seems likely matching these other battery systems will involve pairing the Hilti's 22-volt batteries.
Better batteries
At the core of the Nuron power tool range is a new kind of battery that Hilti has engineered. This is a result, HNN would suggest, of an interesting insight that Hilti has had into its markets - resulting in what could be described as a bit of a strategic gamble.
Firstly, it is probably best to briefly note the electrical characteristics of the batteries and motors used in most power tools. One misconception that power tool customers typically have is that increasing voltage is the best way to increase power. This isn't necessarily the case. A 22-volt tool can provide the same power as a 72-volt tool. The real point is that as power demands increase, keeping the voltage lower results in some serious design issues that need to be overcome.
Voltage and power
The word "power" is very easy for any actual user of a tool to understand - it's all about how thick a plank of wood a circular saw can cut, or how quickly an impact driver can drive a screw through a plank of decking. When we come to describe this in more abstract terms, it gets somewhat more complex. For electrical motors, power is defined in watts, which is derived by measuring volts multiplied by amps.
If you needed a power output equivalent to 720 watts, for example, you could use any one of the following combinations:
12 volts at 60 amps
24 volts at 30 amps
36 volts at 20 amps
72 volts at 10 amps
But this is only part of the story, as it describes the energy that is available to the motor. In terms of actuating the motor, and determining the potential power it produces when being used, we run into a derivative of Ohm's Law, which describes how voltage (volts) relates to current (amps) and resistances (ohms). Basically the power produced (in watts) is determined by the voltage squared divided by the resistance of the motor. So as the voltage increases, the power increases on an exponential basis, for any given resistance.
Lowering resistance
However, this is only part of the story. There are, evidently, two ways to increase the power of a tool. The first is certainly to increase voltage, and the second is to decrease resistance - which involves not just the tool motor, but the battery in particular.
That is exactly the strategy that Hilti has adopted with Nuron. According to statements from Hilti, the new batteries - available in at least the four standard sizes of 2.5Ah, 4.0Ah, 8.0Ah and 12.0Ah - are something of a technical tour de force.
As stated in a promotional video supplied by Hilti:
We start with highly efficient 21700 cells that run cooler, and a new high performance interface designed to deliver up to twice the current [higher amps]. This interface includes large braided copper wires that can handle heavy loads and last longer, with plugs [terminal connections] that are spring loaded to maintain solid contact, even in high vibration applications.
(Hilti does note elsewhere that it will continue the use of 18650 battery cells for some purposes.)
As with new batteries from DeWalt, Makita and Milwaukee, the cases of the battery hold the cells in individual slots:
New cell holders encapsulate each individual cell in one solid continuous construction for better heat management.
Protected batteries
The company has also invested heavily in measures to ensure the batteries have a high degree of physical durability:
Nuron batteries go beyond the industry standards of ABS housings with ultra-robust glass fibre housing and bumpers on the outside to help protect against drops.
That protection extends to the electronics as well:
The electronics are potted rather than lacquered, to provide a better seal against dust, moisture and other contaminants.
"Potting" electronics means that rather than just protecting the delicate connections on circuit boards by coating them in a thick adhesive lacquer, the cavity housing the board is completely filled with an inert agent such as epoxy. That seals the board completely, and contributes to its rigidity.
The Hilti video that supplies many of these details is worth watching:
Beyond these physical protections, Hilti has added better monitoring of the battery's electronic state of health as well. Firstly, the charge indicator on the battery will remain always on, which means users can tell at a glance what their charge level is. Secondly, that same light will help users monitor the level of stress on the battery. As Hilti describes it:
If your battery is too hot too cold or overloaded you get a yellow flashing light letting you know to either ease up on the tool, shift down a gear, or go up in battery class for the application.
Thirdly, there is a button to press that will cause the battery to perform diagnostics on itself. If the battery has had its charge retention reduced to less than 50% of stated capacity, a red light will illuminate, indicating it should be replaced.
The cloud connection
The capabilities of the new Hilti battery do not stop there, however. Hilti has for some time lagged behind the industry, in particular Milwaukee Tool, when it comes to making possible the "connected tool", but with Nuron batteries, it plans to reduce that gap.
In a pattern familiar across many industries, Milwaukee, with its launch of One-Key in 2016, essentially developed the technologies that Hilti should have developed, thus beginning to erode some of Hilti's competitive advantage when it came to tool fleet management. Yet, of course, Hilti was unable to develop those technologies, as that would have meant partially disrupting its own, highly profitable business model - which relied on largely analogue processes to do what One-Key could do digitally.
(This is similar to what happened to Kodak. The company invented the digital camera, but chose not to pursue it, so as not to disrupt its main source of revenue, analogue chemical film products.)
For Hilti, the batteries play a key part in connectivity. While tools are in use, they download data to the battery, which stores the information. When the battery is connected to a charge for recharging, the charger then utilises in-built connectivity to upload that data back to Hilti (but only if the user has opted-in to this feature). Writing in Pro Tool Review, ace writer Clint DeBoer had this to say about that connectivity:
The battery charger features a global SIM and 3G cellular connection that automatically updates the data during the battery charging process. If the network isn't active, the charger retrieves the data and then uploads it when it next comes online.
Hilti Nuron Power Tools and Battery Technology
There is, of course, a bit of a problem with this - as the USA along with Australia and many other countries are shutting down their 3G networks. It's likely Hilti/Mr DeBoer really means 4G.
For users who do opt-in to the service, Hilti is offering to perform fleet analyses that will assist customers in maximising the use of their tool assets. As the promotional video states:
For instance, Hilti will automatically monitor the parameters of every battery and predict when a battery will wear out. In that situation, we will notify the customer to confirm where we should ship the new battery. In addition, customers can identify tools or batteries that are sitting idle or that were lost and transfer them to where they are needed. They can also see the overall utilisation of their tools and avoid unnecessary additions to their cribs. These data driven services and transparency will help our customers more efficiently manage their cribs and increase their bottom lines and they are just the beginning.
The battery strategy
What exactly is Hilti doing with the launch of Nuron? In HNN's view, it is partly coherent analysis, and partly a bit of a gamble by the company.
The downside of the strategy is that, of course, these are going to be quite expensive batteries to make, therefore costly for customers to buy. Cost reduction through the use of less expensive materials (such as reduced use of copper) is one reason why power tool companies have looked to higher voltage tools to increase power. Hilti is, in part, wagering that the considerable advantages of just having one battery that works across every single new tool a customer will buy is going to outweigh other cost factors.
The single battery strategy has advantages in terms of logistics in that it eliminates working out which battery needs to be where to ensure that construction work continues. It aids redundancy in reducing the number of "spares" that need to be on hand, and it also reduces the number of charges that will be required to keep construction teams up and running.
On top of that there is everything that Hilti is doing with connectivity, one aspect of which is making sure customers get as much use as possible out of every battery they own. That should mean they need to own fewer batteries, making the per-battery cost easier to bear.
Looking at the design of the batteries, and Hilti's in-field curation of them, one question also worth considering is whether there isn't a plan to re-use the battery casing and electronics. If Hilti is able to detect batteries that have dropped below 50% capability, and then replace those, might this be something more of a battery exchange?
Could Hilti simply refurbish these batteries by replacing their Lithium-ion cells? That would help to amortise their cost over more years of service, and would also be a very strong statement about environmental sustainability.
Yet, even all of this doesn't really fully capture what Hilti's strategy may well be. What the company is really saying is that, in its view, the part of the technological puzzle that is going to develop the fastest over the next decade or so will be batteries. We've already seen DeWalt come out with its "pocket"-based Li-ion batteries, and there are more developments set to make their way from the electric vehicle area to power tools. By having (essentially) just one type of battery, Hilti will be able to quickly adapt to these new technologies, and disseminate them throughout their range, while companies that rely on a range of different battery types will face a delay in getting them through production.
If that is true, then this is quite the strategy - and also, really, quite the gamble as well.
The company
Overall, Hilti has shown an acceptable level of growth for the past five years, with the exception of the company's FY2020, which saw significant declines in both sales and net income. As the charts below show, its a less positive picture than that of several other power tool companies.
However, according to a press release from Hilti in September 2021, things are looking up for the current financial year, with the results listed in Swiss francs (CHF):
The Hilti Group achieved a sales growth of 13 percent up to CHF 3,872 million as per end of August 2021. Both the operating result and net income significantly increased compared to one year ago, with CHF 613 million (+38%) and CHF 466 million (+48%), respectively.
Analysis
With this evolution of its product line from Hilti, the global power tool industry is now in what is a unique position as compared to the past decade or so: every major tool company now has its own particular stance in the market. Those stances are largely demarcated by their battery strategies. These range from the single battery strategy of Hilti, to the "everything" battery strategy of Stanley Black & Decker (SBD).
Hilti
One battery, universally applicable across the entire range of tools.
Bosch
Bosch really has a battery strategy similar to that of Hilti before Nuron. In trade tools, it is mainly focussed on its 18-volt "ProCore" range of high-performance Li-ion. It does offer a good range of 12-volt (max) tools, as well as a limited range of of hammer drill/drivers and rotary hammers with a 36-volt battery.
TTI/Milwaukee
Milwaukee's 20-volt (max) battery dominates the brand, but there is also strong representation for its 12-volt (max) system. In addition, there is the 72-volt MX battery line, for high-end, heavy-duty tools.
Hikoki
The brand formerly known as Hitachi Tools, now amalgamated with Metabo, has pushed into what it terms its "MultiVolt" system. This means that its 36-volt battery system can also power its 18-volt tools - or at least most of them, if not all.
Makita
Makita at the moment has two parallel lines of tools: its "standard" 18-volt system, and its newer 40-volt (max) system. There is considerable speculation about whether Makita will drop its 18-volt system sometime in the next two to three years, or, alternatively, drop its 12-volt (max) tools, and move its 18-volt system into more compact tools.
Stanley Black & Decker/DeWalt
DeWalt is largely responsible for the move to higher voltage battery systems with its FlexVolt range released in mid-2016. It currently has the most integrated range of multiple voltage batteries, from 12-volt (max) up to its double-FlexVolt 120-volt (max) tools.
While this range of diverse approaches is in several ways something of a good thing, as the home improvement and building/construction trades now have a wide variety from which to choose a battery platform solution, it is also more than a little confusing.
One thing that Hilti has done with this announcement is to end any potential confusion for Hilti customers - they can make long term plans based on the Hilti single battery strategy.
That said, it does seem likely that the future of power tools is going to go far beyond just how big and how good a battery system can be. It's far more likely to have something to do with automation and robotics, in particular the far wider introduction of computer numerically controlled (CNC) machines for performing precision repetitious tasks. That's the only real pathway towards improving productivity in the construction industry.
In a more near-future sense, you also have to ask what the balance needs to be between system-wide efficiency gains, and more "tool-by-tool" efficiency gains. Having a centralised system of battery registration, tracking and checking will bring systemic gains to productivity. But, as an alternative, imagine simply implementing the kind of wideband tracking technology that Apple provides on its AirTags product on every tool a company has in its inventory.
Rather than just providing the vague indication provided by Bluetooth tracking - alerting that a tool is somewhere in a 15-metre radius - wideband can track down to less than a metre of resolution, and provide directional arrows to aid location. At a guess, as wonderful as fleet management may be, eliminating the hours spent by construction crews trying to find a specific tool would provide an instant productivity boost.