YouTube power tool review channels
Seven different channels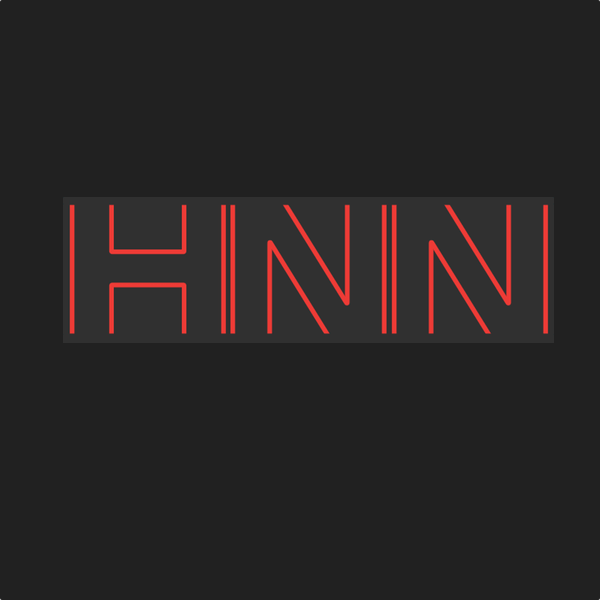 While the internet sometimes seems to taketh away more than it giveth, there are some excellent YouTube channels that review both power tools and the manufacturing strategies behind them.
23 Oct, 2021
As we all know, the internet today can often seem to be a seething pool of abject untruths catering to something other than what Abe Lincoln referred to as the "better Angels" of our characters. A good contrary argument, however, can be made for some types of specific content available, and HNN would make the case that one of those content types would be power tool reviews on YouTube.
For hardware retailers, these sites can be a good guide to the latest offerings from different power tool makers, as well as providing a valuable longer-term perspective on some tools. Even if you mainly sell one or two brands of tools, it's helpful to know how other brands compare, and when some trusty favourites are on the brink of being discontinued, or altered in an important way.
This content falls into three wide categories. There are the "semi-pro" entertainers, who have a sometimes enjoyable "boys with toys" attitude, and just have a great time showing off the latest gear, or commenting on upcoming developments. This category is somewhat dominated by North Americans.
Then there are the amateur tool users, who don't always get every detail right, but offer up a very unbiased, clear-sighted view of how a tool works for them.
Finally, there is a third category that is usually made up of building professionals, who have had a lot of experience with tools, and provide a daily-use perspective that is very valuable.
This last category, HNN would have to admit is our favourite, not least because some people from Australia and New Zealand do a great job on their channels.
Australia/New Zealand
Tools & Stuff
By far our favourite reviewer at HNN is Tools & Stuff, which is put together to a surprisingly high standard by a New Zealand builder and carpenter.
It's hard to explain exactly what makes this YouTube channel so enjoyable and informative. One part of it is that the presenter strikes just the right balance with a casual but highly informative approach. This is backed by good production values. The lighting is bright, the camera is in focus, and whatever detail he is pointing to is clearly evident. He has taken the time to add in information displays, so that when he references a different tool, or an accessory, those details are right there, and easier to understand.
He's also very adept at ordering the information he provides, so that rather than drowning his audience in detail, he mentions some aspects of the tool as teasers for later, then follows through in thoroughly explaining them.
One of the best reviews on Tools & Stuff is a recent one for the Makita 40v 125mm Circular Saw HS005G. This is really a "classic" review for this channel. First of all, it is currently a Japan-only saw, so it has been purchased over eBay. It's an unusual saw, because it combines a small blade with the power of the 40-volt motor. And, as it turns out, it has some very interesting, specialist features.
To outline three points that show how engaging these reviews are. First of all, there is some time spent on the primary safety switch (depressed to release the trigger). This is an interesting evolution of the Makita design, as the presenter points out. He shows the other two designs that are available, the push-in button, and the flip-down lever, on different Makita circ saws. Then he illustrates the new design that combines those two: it's a button set on an angled surface, so that it can be depressed by sliding your thumb over it.
That might seem like a very small design detail, but as anyone who has used a circ saw finds out, especially if you are repeatedly cutting short lengths, that control can become very annoying. It's a great design solution on this saw.
The second thing he points out is that while it is great the saw is so lightweight (he weighs it on an electronic scale at 2.2kg) that does make it a little difficult to keep perfectly straight on long cuts. As he points out, that has a lot to do with the size of the blade. Spinning at several thousand times a minute, larger blades do act as a kind of gyroscope, creating torque-induced precession.
It's the third area of investigation that really shows what this channel is all about. This saw has two unusual features: part of the plate (or main shoe as it is sometimes called) can be removed, and the saw blade can be bevelled in the reverse direction to a normal bevel. When you put those two things together, as the presenter points out, you end up with a saw that can be used for tasks such as cutting a damaged floor out directly along the wall mouldings.
Of course it is one thing just to say that, but he reviewer goes on to build a small section of demonstration floor, then shows how the saw can be used to cut that out.
As one commenter on the review put it: "I already have 6 circular saws and now I need 7".
Tools & Stuff
Oz Tool Talk
The one thing you can say about this channel to begin with, is that it has the perfect name to describe what it is. The two presenters, Mike and Dwain, showcase and used tools, then talk about them together as a review. The two are a perfect complement, with Mike the more fast and direct one, and Dwain a little more contemplative and thoughtful.
The conversations about the tools are lively and intense. While they are not always amazingly technically detailed, and sometimes seem to wander a little from what an electrical engineer would probably say, what they do get right is the emotional side of tools, how they impact on tradies, and what things tradies value in their tools.
There is a great discussion, for example, over the new Makita 40-volt range, how that impacts on buying decisions, and the difficulties of running several different battery platforms at once.
The production values are generally good, but there is frequent use of smartphone footage (in vertical orientation), and while focus and lighting are usually pretty good, there are some shots that could have been improved.
For retailers, this is a great way to find out what the customers are probably talking about and thinking.
Oz Tool Talk
Scott Brown Carpentry
Scott Brown is another New Zealander (who knew that New Zealanders had these video talents?), and his approach is a bit of a mix between Tools & Stuff and Oz Tool Talk. This is another single-person show (except when he ropes in his wife to participate), but Scott is basically having a conversation with the viewer. The show is also very crisp when it comes to its video presentation, and has a slightly more professional soundtrack, with great use of music in transitional segments.
Where Tools & Stuff is more technical, Scott Brown is slanted towards the experiential and practical. Except when it isn't, which is best illustrated in his video about multi-tools, which rapidly becomes all about multi-tool blades, and you absolutely simply must watch this:
(Note: this was done during Auckland's pandemic lockdown. If you've been through a lockdown, you know what to expect.)
A more "normal" Scott Brown video is probably his particular take on the Makita 40-volt system.
So, basically, this is a somewhat mixed channel, with bits of building, lots of power tools, and doses of slightly offbeat humour.
Scott Brown Carpentry
North America
The Honest Carpenter
While this is a channel that is as much about carpentry as it is about power tools, it is also a practical resource for hardware retailers, because it can help to fill a particular gap.
One of the mysteries that we confront in hardware retail is that while Australia has fantastic regulations governing gun ownership, just about anyone can walk into a hardware store and buy a chainsaw or a circular saw. Particularly when it comes to new DIYers, there is really only so much that can be done to help ensure their safety.
The Honest Carpenter - or, to give him his proper name, Ethan Daniel James - can at least help provide some guidance to what is one of the most dangerous tools in the hands of an amateur. In particular, his video entitled "11 Worst Circular Saw Mistakes" should be compulsory viewing for anyone new to circ saws. He explains not only the main source of injuries with the saws - kickback caused by the blade binding in the kerf - but also covers basic saw care issues - such as never putting the saw down on concrete (that scuffs the plate, which then scratches any wood you cut with it).
For people interested in the trade economy, Ethan also has a really interesting commentary piece entitled, "Did IKEA Destroy Carpentry and Woodworking?". It is far from being a rant, as he accepts the benefits consumers get from IKEA. What he points to is that IKEA has fundamentally reset people's expectations for the costs of custom woodworking, citing examples where customers want something done for $1000, when the real cost would be over $10,000.
What retailers can really learn from Ethan is how to best relate to new DIYers. He's able to explain simple, basic things without a hint of condescension. Above all, he manages to suggest that this kind of manual, careful work deserves respect , and that far from being intimidating or off-putting, that requirement actually makes the work worth doing.
The Honest Carpenter
Belts and Boxes
Belts and Boxes is one of the most professional power tool news and reviews productions you can find on YouTube. It's hosted by two professional presenters, and puts out the Power Tool Week in Review every Friday at 5pm (US East Coast time). It's a fun 10 to 15 minute series of actual news announcements, as well as referrals to a range of other review sites (some listed here). It's a good way to stay on top of new developments in the industry.
Belts and Boxes
Pro Tool Reviews
The website for Pro Tool Reviews has been one of the very best power tools sites on the web, though over the past year or so its standards seem to have declined slightly - perhaps due to some pressures from the COVID-19 pandemic.
The YouTube channel is quite good. It attempts to bridge the gap between sites that are all about personal reviews, and sites that are all about technical specifications. Sometimes this works great, and sometimes it ends up being confusing.
For example, the feature "Best Cordless Drill" compared 50 different drill models. This consisted of a series of performance tests, all of which are detailed in the video. However, Pro Tool then applied a series of additional tests that were partly performance-based, and partly opinion-based, to derive a final score for the winners.
That is all very useful, and interesting if you are a "tool geek". However, it doesn't necessarily go to the real questions that actual consumers face, which, for pro customers (tradies) comes down to which overall platform they should adopt.
To do that, of course, they would need to go just that one level deeper, beneath the veneer of "which tool is the greatest", and into the place where business needs and technology meets. There is just such a great and capable team working at Pro Tool Reviews, HNN would guess they get to that point before the end of 2022.
That said, anyone selling tools to tradies really should put the Pro Tool Reviews YouTube channel on the rotation of channels you check into from time-to-time. In addition to the actual reviews, they also provide wide-ranging background videos that explain some of the strategic complexities in the industry.
Pro Tools Reviews
Jonathan Katz-Moses
This is one of HNN's favourite industry YouTube channels. Jonathan runs a woodworking shop in Southern California, about 200km north-west from Los Angeles. He's one of those affable, entertaining people who also have a very serious, very smart side to them.
Perhaps it's a little due to being in that part of the US, but he is way ahead of most woodworkers in terms of adopting technology to his needs, including computer numerically controlled (CNC) routing. One of this most interesting videos is on the potential for a new generation of robot arms, designed to work cooperatively with humans (eg., if the arm meets any kind of resistance it shuts down instantly). These could help transform repetitive processes in the woodworking shop, in areas such as repetitive sanding.
If you really liked that, check out Jeremy Fielding's YouTube channel as well.
Jeremy Fielding
A more typical video from Jonathan is his review of eight different laminate trimmers, on a regular feature he runs, "Tool Review Tuesdays". It is an almost ideal combination of someone who knows what routers should do, and can easily identify any flaws. He's also very open to learning things as he reviews: like many woodworkers he is a self-described "Makita fanboy", but he found out that the adjustment on the Makita router was not as good as that on the Bosch Colt or the DeWalt DWP611 (the DeWalt he found the be the best overall, while the Bosch was the best value).
The quality of these videos is excellent. Jonathan does have a second camera person, and the inventiveness of some of the scenarios is quite surprising.
Jonathan Katz-Moses
Conclusion
While these seven channels represent far from comprehensive coverage of the YouTube channel tool review and usage segment, they do give an idea of the range that is available. Hopefully, as much as anything else, this might encourage readers to do a bit of their own exploring, and to find some informative sources of information.
On a side note, watching some of these channels might encourage hardware retailers to consider launching their own channels, as a means of promoting their retail operations. That can be done, and with some success, but everyone needs to be aware of exactly how much time and effort this can take. It's doubly difficult for retailers, as successfully creating a channel that is honest and entertaining, but also helps your business, is going to be a really tough project.