Jason Ellis from EGO
EGO electric OPE makes a mark in Australia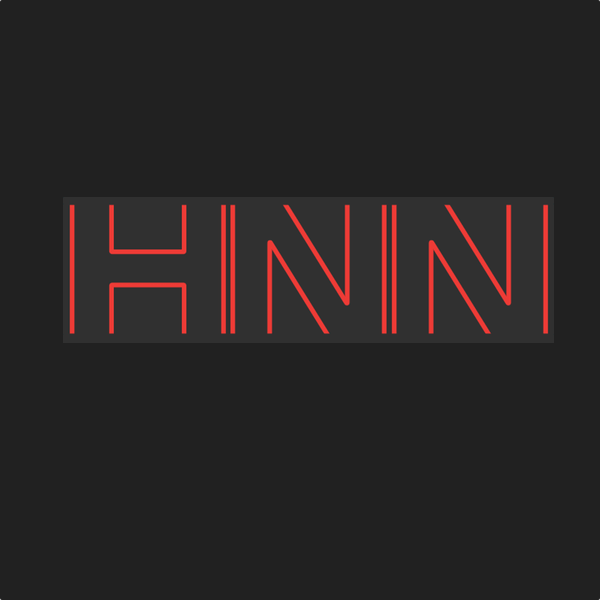 As cordless becomes a real factor in OPE, EGO brings a unique heritage
21 Mar, 2019
The big news at the end of 2018 was that, at long last, cordless outdoor power equipment (OPE) really began to take off, in both the consumer and the professional market. That's partly from a growing acceptance of electric power in general – driven in part by the success of premium vehicle makers such as Tesla. It's also all about the power, as well. Earlier versions of cordless OPE often either didn't really have the "grunt" to get the job done, or the batteries would run down too fast for professional and tradie users to take them seriously.
In a world that is becoming increasingly environmentally conscious, the frantic grumble of a two-stroke leaf blower in the morning is just not acceptable anymore. The oil-and-petrol exhaust smells not at all like victory, but more a permanent defeat for the climate. In Europe and the US regulations have been steadily clamping down on all small petrol engines, making the switch to quiet, clean electric steadily more appealing.
That said, it is still very much a question of balance. Professionals using cordless tools do have to stay conscious of charge levels, overall battery life, and that the top end of power in the tools might be below that of petrol tools. But the gains, on the other side, are really vast, especially when it comes to maintenance. Let's face it, "reliability" and "two-stroke" are concepts that simply don't go together, in the long run, while electric tools simply keeping going.
EGO marketing manager in Australia, Jason Ellis, suggests areas users don't often think about, such as trigger time, play a big role in broader acceptance of cordless OPE. He said:
When a person starts up a petrol mower, they've got it going constantly. When someone comes out and talks to you, the mower is still going, and you talk to them. With EGO cordless products, if someone comes to talk to you or you have to stop, it turns off completely. So you go from 'hero to zero' in less than a second. You're not using the juice so therefore your trigger time, or run time, is extended. You don't have constant noise or vibration. When you turn it off, it's off and that's the beauty of it.
When you want to turn it on, you hit the trigger and you're ready to go. The downtime is minimised with EGO cordless products because you don't have to go and get petrol at the petrol station. You've just got to make sure that batteries are charged, but you can do that through in-car or mobile charging.
Jason also mentions a new product the company has launched called the Backpack Link which can easily be attached to any of its handheld products. He said:
You can put this backpack on and attach our largest capacity battery to give you extended run times. Then you just plug the backpack into all the different tools. So you don't need to take that backpack off. You can go from a line trimmer to a chainsaw to a hedge trimmer to a blower, and all you're doing is plugging in the backpack component.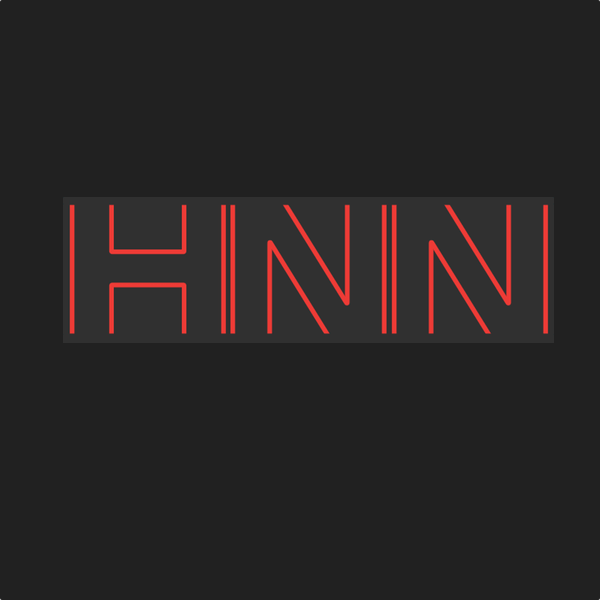 Jason can see quite clearly why there has been a reluctance to change over to cordless.
Historically a lot of cordless products just haven't met the demands of users in terms of power performance, runtime and charge time. That's really been the main hurdle for people crossing over to cordless. It's okay for the standard DIYer using it for 10 minutes but if someone's got a bigger block or they are a commercial user, up to now cordless really hasn't provided them with what they need.
EGO has been able to solve some of these problems for the end user by developing rapid chargers. Jason explains:
It's really being able to charge it in a time period that is convenient when a user has two batteries. In a lot of cases, if we've got a battery that runs for 50 minutes and we've got a rapid charger that charges it in say 60 minutes, you've got infinite runtime. By the time they finish using one battery, the other battery will be charged. So that's one factor.
On the runtime, it is working out the area that people need to cut and how long that takes. And then being able to have a machine with the right power battery that will cover that off for 80% of the cases. For instance, when we did research on lawn sizes, 80% are below 800sqm which means 80% of the population could be covered by our 7.5 Amp battery.
Jason admits that it is difficult to make direct comparisons between a petrol motor and cordless in terms of torque because there are more factors between the battery and the wattage of the motor in, for example a mower or hedge trimmer. He said:
It's the ability of the product to cut and perform, and get the outcome that users would normally get from a petrol unit. That's the feedback we are getting. People are saying it is cutting through branches, and logs with the chainsaw or it's cutting the grass as good, if not better, than a petrol unit.

Pricing and positioning
For hardware retailers and end-users to embrace a new product, it also has to be about selling it at the right price point. Jason explains that EGO is targeting the weekend warrior, the DIY enthusiast rather than beginners, as well as commercial users. He said:
We have people buying our products, not so much moving from one cordless product to another, but coming from petrol to cordless. That's the biggest market growth for us. People do move from cordless but once you're in a platform, most people will persevere with that platform as they'll use that same battery across many products. So what we find from a price point of view, EGO sits below a Husqvarna and STIHL – who have been in the market a long time – but our performance is equal to theirs, if not better.
Every single EGO product that is available globally is sold throughout Australia and New Zealand. This can be another argument for accessing the tool platform because once people get the batteries and the chargers then they can add other accessories as well. Jason said:
People who have been in trade working with power tools understand one battery fitting all tools, but a lot of people in gardening who have never touched cordless actually don't understand or are unaware that one battery can power all tools. They may never have owned a drill or a circular saw or anything like that, in terms of a cordless product. So this is new.
One of the things we constantly advertise is that our ARC Lithium 56-Volt battery powers all EGO tools. We have about 22 products in the range that is mixed among kits and skins. If you branched it out into all the kits, skins, attachments, battery chargers and accessories, we have 69 SKUs in the range. So we have a vast range covering the majority of outdoor power equipment requirements.
Jason said the EGO team has identified that there is work to do in terms of informing potential customers about a unified battery platform. His background in power tools makes him very familiar with the concept and something he brings to his current role.
Coming into OPE, it was obvious that people weren't understanding the benefits of getting a cordless platform that crosses many product categories … The battery is an expensive component because it is the fuel of the tool. Being able to utilise that one battery across many usages helps 1) manage costs and 2) get the most out of the product and the price you paid for it.
OH&S application
The recent changes to OH&S legislation has positioned EGO well in terms of targeting commercial users. Jason explains:
We will continually launch and promote product for the home user and the DIYer but the future of EGO is to look at every facet of outdoor power equipment for the commercial user ... We know that in Europe and Canada, councils are banning all use of petrol so it's not long before that will start to filter down into Australia and New Zealand. So we understand that there is going to be increased demand for cordless products, regardless of brand.
But we know that there are certain parameters through run time, charge time and power that is required by users to emulate petrol products and therefore EGO is challenging our development team, and our manufacturing team to create products that meet those requirements. So it's really important that everything we do at EGO is at its best before we launch it because we want to make sure that it will meet the requirements of commercial users.
As the company moves towards more trade-focused tools, issues such as noise and vibration is something that EGO's cordless products can easily address. Jason relates the story of a local gardening service where the professional end-user tried out EGO's cordless backpack blower. This has given them more flexibility when it comes to doing their work, especially at places where limiting noise pollution is very important, such as schools. He said:
What some of our commercial users are finding is that their day is more in control because they don't have to work very early mornings and late at night [when there is no-one around]. They can work throughout the day because they don't have noise restrictions placed upon them.
A typical conversation is about 60 decibels. A lot of our units are around 70 decibels or below. We only have two above 70 which is a chainsaw and a backpack blower, but a common petrol mower can be up to 93 decibels. So it's really important. And we want to make sure the performance of our products is there but, equally, we are constantly looking at ways to reduce vibration, reduce noise, and make the products easier for people to use.
The future of EGO products is also secure with millennials and Z-generation users because 19 or 20-year-olds aren't going to know how to re-point a spark plug or do similar mechanical maintenance. That's a lost knowledge. Mowers will have to be taken into a service centre to get that kind of maintenance done. With electric motors there's almost nothing that you'd need to do for their lifetime. Jason said:
For that younger generation, the millennials, it's easy for them. They understand cordless as a concept. They understand that you push a button and it goes. To have to prime an engine or change the spark plug, and then pull cord a number of times and then get the speed right, is foreign to them. So cordless really plays into that next generation. And also they understand Lithium because it is part of their culture.
Historically when we first had cordless, we were using the Lead acid, where you would use it for eight minutes, but have to charge it for 12 hours. And for a lot of the older generation, that's what they remember. So when you talk cordless to them, they can be quite negative about it, and put up barriers. That's their memory, and one of the reasons why they stay with petrol. When you get it in their hands, they can see all the benefits and how it performs. Then the barriers are broken down very quickly.
Becoming a dealer
There is a simple process for retailers to start stocking EGO. Jason explains:
We have a couple of steps for a dealer to come on board. They have to carry a certain amount of the range. Once they do, they get better pricing. They also get added on to our website where our store locator has been very important in directing end-users to dealers. We track the data that goes through that and a lot of people do go through our website. Seventy per cent of them research the product through the website ... and then they go to the retailer. Plus they get availability to promotions, specials, point of sale, in-store, and training nights. Our guys will go in and do training, and we have an Australia-wide service warranty and service setup. So that's for any issues that they may have and we fully look after and service the product.
To read these and other articles in our HI News PDF magazine, please download here: hnn.bz/pdfs/hinews-5-01.pdf