Will Millennials boost DIY spray painting?
Great products, poor information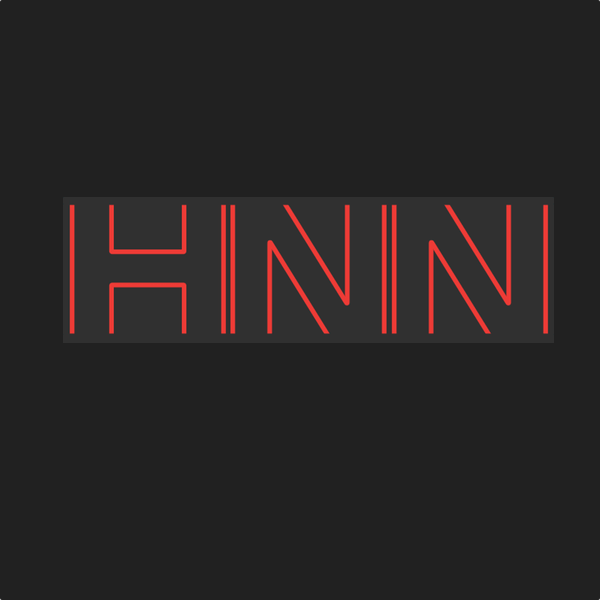 No one drills a hole with a brace anymore, but brushes and rollers are still the most common tools for painting. What has held back spray painting, and how can the category develop a better future?
21 Oct, 2019
Here's a puzzle: Ask any average DIYer to drill a hole through a plank of wood with an old-fashioned brace, and they would likely look at you like you were crazy. Similarly, while many DIYers might, from time-to-time, take a handsaw to a piece of wood, few would make a dozen cuts through 2x4s manually.
We know why. Today, just $500 can buy a basic but complete set of cordless tools. For the DIYer it's not just that power tools make jobs easier, it's that they make them possible. Making a couple of very straight cuts through a 300mm plank with a handsaw is hard if you do that only once every three years. It takes far less skill with a circular saw.
That combination of affordability, ease of use and indirect upskilling for DIYers has boosted the sales of cordless power tools over the past seven to eight years. That, in turn, has boosted other areas of DIY, as more jobs become possible in less time with greater chances of success.
While that is the general picture, there are some specific (very interesting) areas where this dynamic has not taken hold. In those areas, even though there have been advances in the affordability and functioning of power tools, DIYers continue to use "traditional" means of performing tasks - though many traditional tools have also been improved.
One of the most puzzling of these areas is painting. Companies like Wagner SprayTech (part of the Swiss-based Wagner International AG) and Graco have done a good job of getting their products onto the shelves of Australian hardware retailers. Yet even as their products have improved, and delivered better value for money, the DIY painting category has continued to be dominated by paint brushes and rollers.
That has resulted in what, in the power tool market, would be regarded as somewhat sub-standard growth forecasts. One market researcher, QYR Research, for example, forecasts compounded annual growth (CAGR) for sales of paint spray systems at just 2.8% between 2019 and 2025 (a figure which includes industrial and contractor as well as DIY). QYR sees the market reaching a global figure of USD1560 million by 2025, up from an estimated USD1250 million in 2017.
A broader problem
While painting is interesting purely from the perspective of a category that is relatively retrograde in terms of technological adoption, there are additional reasons why it is interesting.
Most hardware retailers would agree that the DIY sector is undergoing something of a change, or, more accurately, an evolution. We've seen several evolutions over the past 25 years, most recently when Li-ion battery cordless tools became readily affordable, bringing a broader interest in DIY across many categories.
While that evolution was about existing customers evolving and becoming more committed, the current evolution is more about the interaction between two existing markets. We can broadly describe these as the "old guard" Baby-Boomers, and the "neophyte", younger Millennials. Though, of course, it is a little more complex than this, with both Generation X and Generation Z playing roles, so it is best to simplify it into DIY G1 and the younger DIY G2.
While it is evident that G2 will eventually take over the market, at the moment most hardware retailers market mainly to G1. Long-standing familiarity with this market is the main reason, but there are some valid structural reasons.
Retailers see the older market as having the greatest potential for sales, as G2 is a group frequently weighed down with tuition debt and/or high dwelling mortgage repayments, coupled with lower earning power.
Another difficulty is that there is often an almost binary choice between G1 and G2. The current G1-based merchandising of a product might not suit G2, but shifting to a more G2 approach will not suit G1, which liked the former approach.
Let's take, for example, an app (mobile or web-based) designed to help customers buy cordless drills. It's pretty easy to imagine how to do that: provide a wide range of specifications, features, prices and customer reviews. There would be a checklist for different uses, design features and price range, which would generate two or three suggestions.
That app might sound like it's suited for G2 (as it is online), but really this is G1 merchandising. For G2, such an app would be confusing and not useful. What G2 wants is an app that enables them to select one of two drills (a high-end 12-volt, or a mid-range 18-volt) which they can rent over a weekend. Preferably, the tool comes in a box in the mail, and is returned the same way.
What is going on there?
G1 and G2 have different attitudes towards tools. For G1, tools are mostly about capability. Buying a drill for a G1 consumer means that they can enter into a wide range of activities, from hanging pictures on a wall, to fixing up a bit of dodgy guttering, or even building a bookcase.
For G2, tools are useful only in achieving specific projects. Hanging pictures on the wall, for example, is likely a sub-project to the larger project of redecorating the livingroom. The livingroom is important to them, but not the drill. Tools and their use have a limited, narrower focus for them.
A second factor is that while G1 enjoys buying new things such as tools, G2 does not. That's understandable. For the older generation, there has been a steady development in the development of everyday equipment, and a constant sense of surprise at how much things have improved.
But over the past 20 years, that development pace has plateaued - with the exception of software-based technology. This is part of what is behind one really important characteristic of G2 that it is very important for retailers to grasp: The ultimate luxury, for G2, is not having to buy and own something.
G2, for the most part, simply does not want to own a lot of tools - and some don't even want to own any at all. We could say that part of the trend is just good common sense. The majority of DIY tools, after all, get less than 60 hours of use in the first three years post purchase.
Yet this goes beyond practicality. For G2 almost every purchase is something of an act of self-definition, and self-communication to both close and more distant social groups as well. In those regards, power tools do not rank highly - but making a comfortable, quirky, lovely livingroom would.
Backing this up, US home security company Alarm.com had consultant OnePoll conduct a survey of 2000 "DIY Dads", regarding their attitude towards DIY. The survey found that the rate of tool ownership had dramatically declined for Millennial families:
Younger Dads are less likely to own tools that older Dads would consider essential. 46% of Millennial Dads reported not owning a cordless drill. 48% don't own a stepladder, 38% don't own a set of screwdrivers, and 32% don't own a hammer (a tool owned by 93% of Baby Boomer Dads).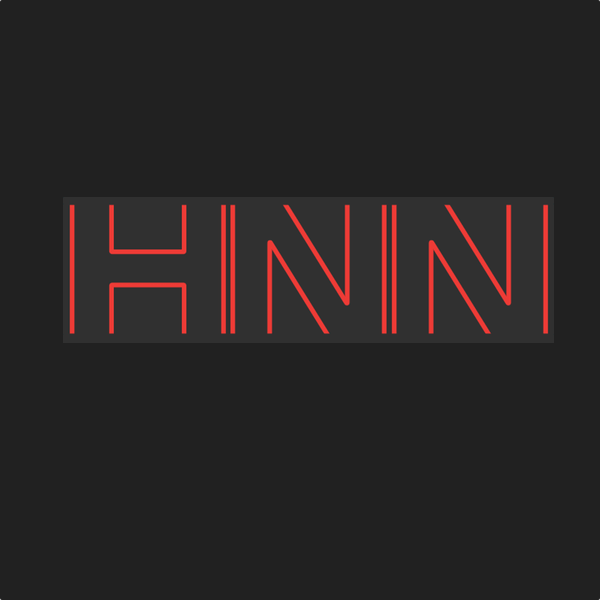 Painting
How do these attitudes affect painting, and particularly spray painting?
For G1, paint sprayers meet few of their requirements to inspire a power tool purchase. A spray gun has a very narrow range of use, as it is specialised to one specific job. Also, it doesn't so much add a new capability, as change an existing one. And those changes, for G1, aren't all that comfortable.
If you think about the tasks where G1 has really excelled, such as building bookcases, brick barbecues, decking, or even brush-and-roller painting, they all have a similar pace. They need to be worked at steadily and constantly, with a sense of care and commitment, and what we could call a medium degree of stress. Attention and endurance are both important.
Spray painting does not follow that pattern. In brush-and-roller painting even DIYers will spend over 30% up of their painting time on preparation, while professionals will commonly go over 60%. (Some of them joke it shouldn't be called "painting", but rather "sanding", as the key to a great finish is a perfectly smooth and flat surface.)
With spray painting, its normal to spend 80% to 90% of project time on preparation, depending on the room. That preparation is a lengthy period of low stress, but also low involvement work in masking off areas where you do not want paint. That's followed by a brief period of relatively high stress, when operating the spray gun. (And we mean brief: you can paint a 3m by 3.5m room with 2.5m ceilings in under 18 minutes.)
That pattern - low involvement, lengthy prep, followed by brief, intense performance - is a common and preferred pattern for G2. It's the pattern in much of tertiary education (study/exams, thesis/oral defence), video games and even social media.
The other factor to bear in mind is the quality of the results. It takes a lot of brush-and-roller painting to get really proficient, and be able to produce a good room. For G1, that slow gain in proficiency is actually one of the attractions, and one reason why these DIYers are reluctant to switch techniques.
G2 is less interested in gaining that kind of proficiency. It takes very little time to gain an average competency at spray painting, as difficult tasks such as cutting-in are eliminated. Even if a mistake is made, it's also very easy to cover that up with a subsequent coat of paint - which can take just another 15 minutes to complete.
Marketing spray painting to G2
It's not possible to really reduce the success of marketing spray painting to G1, because it simply has not been that successful. G2 offers both a genuine growth opportunity for the category, and a chance to develop the marketing and merchandising skills necessary to capture the G2 market in other categories.
Manufacturers
Both Graco and Wagner SprayTech have a strong presence in Australia. However, Wagner has achieved better penetration in the DIY market with its Flexio brand, so we will concentrate on that brand, though most of these comments would apply to Graco as well.
Marketing at the manufacturer level immediately brings up some problems. One of the marketing boasts of Wagner is that its Flexio products is that they can spray undiluted wall paint.
That's true, they can. It's also simply not a good idea. When using a premium wall paint such as Taubman's Endure, or Dulux's Wash & Wear, it's a really good idea to dilute these slightly. The results will be much better.
The marketing problem that Wagner and other companies face is this: what their systems are good at isn't just spraying thick paint, it's that they can adapt to a wide range of paint viscosities. The problem with lesser spray guns is that the viscosity of the paint has to be exact to within a 2% variance to get good results.
With Flexio, it just doesn't matter that much, partly because you can adjust, with three simple dials, the amount of airflow, the volume of paint delivered, and the width of the spray. This means that paint dilution comes down to dumping 50ml to 90ml of water into the 1.3l tank of the Flexio 590, and mixing it for a couple of minutes. It's really not a big deal.
However, it does present a difficult marketing situation, because "works with a wide range of viscosities" just isn't as catchy as "no need to dilute paint". One way around this though, that would work with G2 but less so with G1, would be to provide a comprehensive, detailed video that illustrated how paint viscosity and the controls relate to each other.
Where manufacturers including Wagner really do fall down, however, is with the induction learning for novice users of spray painting. Most of the advice they provide makes sense - if you already know a little about spray painting.
The critical moment you have to get new users past, both pre-purchase and immediate post-purchase, is how are they going to learn the basics? There is a very simple and highly effective solution to this. In fact, every novice spray painter should do this. After washing the walls, filling and sanding cracks, they should go ahead and mask up the painting area. Then they should fill the spray painter with water, and simply "paint" the water over the walls.
Doing this eliminates most of the fear new users have about operating the spray gun. It enables them to get used to the motions they need to make, and they can play with the different settings to see how they affect the spray pattern.
At the end of the water spray, the DIY painter can check the masked areas to see if there is any overspray - a flashlight held at an angle helps. It's also necessary, of course, to wipe down the walls with a towel, and give the walls more time to dry, depending on the air temperature, before painting can start.
Finally, a word needs to be said about the quality of the manuals that Wagner and other manufacturers provide. These are the fairly standard manuals that come with power drills and other tools, monochrome printed on very thin paper. If there is one big difference between G1 and G2, it's that G1 will, at most, glance through a manual, while G2 will almost always read at least one part of the manual.
At the very least, Wagner and other manufacturers could include a four-colour printed information card on 300gsm coated stock that shows the basics of the spray adjustments and how to clean the spray gun. The real pity here is that Wagner has done a very good job of making the Flexio spray heads easy to clean, but if you read the manual it seems really complicated and difficult.
It's such a great product, it's a real shame to see its capabilities not communicated in an interesting way.
In-store merchandising.
Unfortunately, just as teachers often pick on their brighter students in class for criticism, so in talking about merchandising spray painting we need to pick on the one retailer that has done the most consistent job in merchandising Wagner SprayTech - Bunnings.
To be clear, the current Wagner merchandising by Bunnings would rate a definite 7.5 on a scale to 10, while merchandising at most other hardware retailers would struggle to reach a 6.
The simple, good things that Bunnings have done in marketing Wagner products are: 1) allocated an entire bay to the product line; 2) located the bay actually in the paint department; 3) displayed a good range of products in a clear and informative manner; and 4) added a few useful accessories to that display.
The current display is a good one for marketing to G1 - but it falls short in marketing to G2. That's because, as is outlined above, G2 doesn't think in terms of tools and materials, they think in terms of projects. To meet that need, merchandisers need to think (at least partly) in terms of "project pods". The idea should be to gather together the key elements needed to complete a project, or to a least indicate what those are and where they are located in the store.
There are a number of advantages to this approach. It is certainly key to introducing new technologies, such as spray painting, as the pod approach makes starting out more approachable. Customers can see what they need to buy to get going, and they are saved from hiking around the store, to unfamiliar departments, finding products which they are unsure are really the exact right thing they need.
From the retailer perspective, what we are looking at here are two of the most magic words in the profession: "up-sell" and "profit-centre".
DIYers trying something new have a disproportionate tendency to purchase more expensive materials, in the hope these will be easier to work with, and help them through the initial phase of learning how do something. All that is needed to up-sell them is the hint that these products will ease the task a little.
Similarly, if we look at a task such as spray painting, what is its predominate feature? That would be the time spent in preparation, especially masking a room. Wouldn't it be great if there was a product specifically for that, which would make for a repeat sale instigated by the sale of a spray gun?
Wagner's own Mask-it is just such a product. It provides 21m of 55cm wide masking plastic film, with a strip of adhesive masking tape along the top edge. Bunnings does stock it, at $9.50. However, it is located in a different aisle than the Wagner display, in some Bunnings Warehouses, at the very back on the topmost shelf, making it a little difficult to find.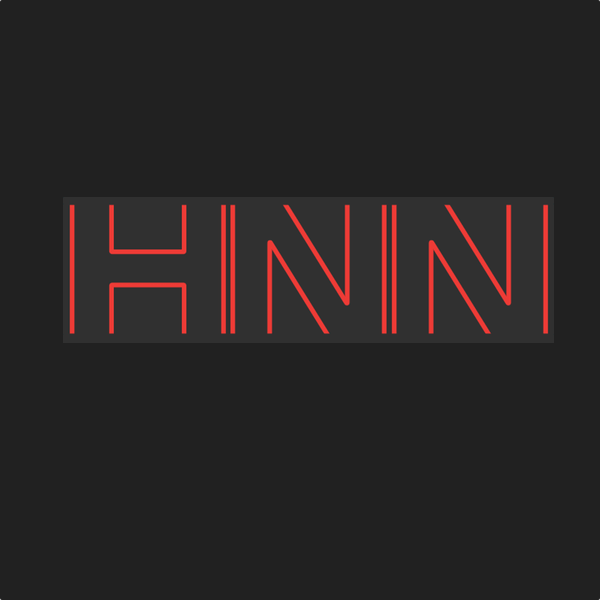 The same holds true for other masking products. Unipro makes several masking products, though these are mainly for covering larger areas, and relate to painting in general. It does, however, make a product that is similar to Mask-it. It's designed in a more environmentally friendly manner, with the masking product plus dispenser retails for over $11, but with refills at around $7.
Again, though, the novice DIY spray painter is not going to know this product exists, unless they do considerable research. It's important to note how much is gained when such a product is properly located. It is not only that the product is now easy to find. Locating it near the Wagner bay will introduce them to the product, and also - very important for G2 - make them aware that an ecosystem has developed around spray painting.
Where this notion of pods and projects gets more serious is when safety is involved - and this is as much about manufacturers as it is store merchandisers. The instructions for many spray gun products recommend only using the tool in a well-ventilated area. That's great, but how do you spray paint the walls of a 3m by 3m room and keep it ventilated? It may have a window, but that's likely masked up. The door will be closed, as otherwise the hallway will end up being spray painted as well.
After 15 minutes of spray painting, you will end up with air misted with latex paint particulate, plus 25 square metres of freshly painted wall, all of which will be off-gassing volatile organic compounds (VOCs). You don't want to be breathing that, even for a short time.
The painting masks that Bunnings and other retailers offer for sale alongside Wagner products are adequate for tasks such as outdoor painting, painting in larger rooms with some ventilation, or smaller jobs. They do not work for small rooms.
To be fair, Bunnings in its brief introductory video to spray painting does suggest using a full respirator - though the model used, sold at most Bunnings, is a really poorly designed, outdated model.
The issue of respirators takes us back to the difference between G1 and G2. It is true that for G1 raising concerns about safety and the need to take precautions can be off-putting - after all, how long did it take to introduce mandatory seatbelts, and limit smoking? Not exactly a safety conscious generation.
For G2, however, raising legitimate safety concerns and providing a solution is actually a positive for sales. Given the choice between a $14 dusk mask with an exhalation valve, and a $60 twin filter respirator that protects against VOCs, it's an easy decision for them.
This raises an interesting issue, however. Bunnings does sell a very good spray painting respirator from 3M for $59. However, a "virtually identical" respirator, also from 3M, is available from Amazon Australia for $39, delivered.
Amazon 3M respirator
Conclusion
If we really focus in on what has been said above, it all comes down to one thing: information. The product is great, it's made by some really interesting companies with good engineers. The store merchandising is actually quite good. There is a demonstrated need for what it achieves.
But all of that is really not enough, if the product and its merchandising cannot connect with consumers on the level of information. As power tools evolve, all of them gain an increasingly helpful - but more complex - ecosystem. Consider, for example, all the accessories now available for impact drivers, or the range of attachments available for some Makita routers.
Anywhere there is an ecosystem, there is a need to make this more available through a better use of information.