Cordless compressor stand-off
Milwaukee and DeWalt segment market in different way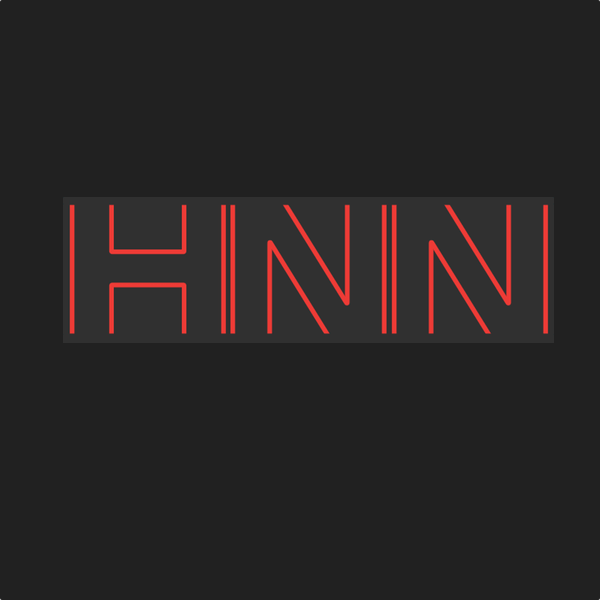 DeWalt brought out a cordless compressor that uses its 54V FlexVolt battery system, while Milwaukee's version is standard 18V. The DeWalt has a larger tank and a lower price, but Milwaukee's tool is far quieter and integrates with its PackOut storage and transport system.
14 Jun, 2021
The Great Nailgun Debate has long posed questions that have severely tried the minds (and even souls) of carpenters, framers and builders everywhere.
On one side, there is the ongoing development of cordless nailguns, which have increasingly become more powerful, longer-lasting (per charge) and lighter. On the other side, there are the much lighter pneumatic nailguns (even when you take into account the weight of the hose hanging off the nailgun). Their internal mechanism is relatively simple, easy to maintain, and can last a decade or more.
However, pneumatic nailguns do require considerable infrastructure to operate. There is the external air compressor, plus hoses running to each nailgun, and the fittings on those hoses, all of which need to be carefully maintained. In a workshop that is not a problem, but it requires some strategic planning on a remote worksite.
In recent years we've seen a number of tool manufactures attempt to bridge the gap between the two by bringing out smaller compressors (often with a flat round compressed air reservoir, earning them the nickname of "pancake" compressors). These have had some success, as they enable the compressor to be very close to the work, making hoses shorter and more manageable. They are also small and light enough to be moved around with ease.
It has been a natural step up from that development to add cordless capability, which frees them from either needing to be near a mains electricity source, or run by a small petrol motor, with the additional problems of both noise and carbon monoxide fumes.
Yet this solution has also brought compromises of its own to the field: weight, power/capability, noise and cost. It's not a surprise that what could be called the second generation of these compressors is now entering the market, bringing the two tool company arch-rivals, Stanley Black & Decker's DeWalt and Techtronic Industries' Milwaukee into a cordless compressor face-off in 2021.
The DeWalt unit has been in the market for some years, while the Milwaukee was launched in 2020, and will be available in Australia by June 2021. It's fascinating to see how the different strategies of the companies are illustrated by their approach to the design of these tools.
Dewalt
The latest DeWalt unit carries the designation DCC1054N-XJ 54V FlexVolt XR Li-ion Cordless Brushless 10L Air Compressor. It is part of the company's FlexVolt line, which means it requires the 54V battery. The compressed air tank size is 10 litres, and the unit weighs 11kg, can achieve 9 bar pressure, but operates at closer to 7 bar with air delivery of up to 31l/min. It is rated at 78dB in LpA (the position of the operator). It is 42cm tall, 30cm wide and 36cm long, and comes with one-year free service and three-year warranty periods. The street price is around $400.
Milwaukee
The Milwaukee unit is designated as the M18 FUEL Compact Quiet Compressor M18FAC-0. Unlike the DeWalt tool, this uses Milwaukee's standard 18V batteries, though the company recommends using its High Output batteries (which use the newer 21700 Lithium-ion cells). The unit has a smaller tank than the DeWalt, at 7.6l and weighs 14.2kg. It is 26.2cm tall, 47cm wide and 41.3cm long, making it vertically smaller than the DeWalt, but horizontally larger. It has the same 9 bar maximum pressure, with 7 bar continuous with air delivery of 31l/min. One of its major benefits, as stated by Milwaukee, is how quiet it is, with a 68dB rating at LpA. It has Milwaukee's standard three-year warranty. The street price is just over $600.
Comparison
On the face of it, it would seem that the DeWalt unit offers some real advantages. It has a larger tank capacity, is 10% smaller by volumetric measures, and weighs 3kg less. But the comparison is much more complex than that, in large part because the Milwaukee unit is designed to be much quieter than the DeWalt one. Numerically, the 10dB difference between the DeWalt's 78dB and the Milwaukee's 68dB doesn't seem all that much, but these numbers are on a logarithmic scale. In comparative terms, the DeWalt unit would produce sound at the level of a power vacuum cleaner, while the Milwaukee unit would be as loud as a normal conversation.
There are a number of reasons why that reduction in noise could be important. Working in an occupied dwelling, or a public space such as a school or hospital, a low noise level would be welcome - but it could also be just as important on a construction site, where being able to easily communicate with fellow workers could be important.
The second factor, of course, is the batteries. For a work crew that already has FlexVolt batteries, it's not going to matter that much - but FlexVolt is more a narrow niche product for high performance gear, rather than a general tradie choice. On the other side, the Milwaukee unit might work best with the 12Ah High Output battery (which is P3), but it will function just as well with the smaller and more common 8Ah High Output battery (which is P2).
The third factor is that the Milwaukee unit has been designed to integrate into Milwaukee's PackOut range of tool chests and trolleys. It might be heavier, but it comes with an easy way to connect to readily available wheeled transport.
That's not to say that, really, either cordless tool really "wins" over the other. What this does illustrate is the different vision for the construction market both tools mark out. The choice of the higher voltage motor on the DeWalt unit is difficult to understand in technical terms, as compressors are typically limited to lower revolutions of their pumps by thermal issues. Compressing air produces heat, and dissipating that from the compressor unit itself is quite a problem in such a compact unit.
That means the move to make use of FlexVolt 54V in the compressor is possibly more of a marketing choice than a technical one. One would suspect that DeWalt is segmenting the market into carpenters and others doing medium-heavy work, who would be nudged in the direction of the well-regarded range of DeWalt cordless nailguns, and builders on larger jobs, who probably have an air compressor onsite, but could use the cordless compressor in some areas.
That is backed up Stanley Black & Decker launching a second cordless compressor in its mid-range consumer brand, the Craftsman V20 Cordless Air Compressor. This seems, on the face of it, to be pretty much the same unit, but using the Craftsman 20V battery.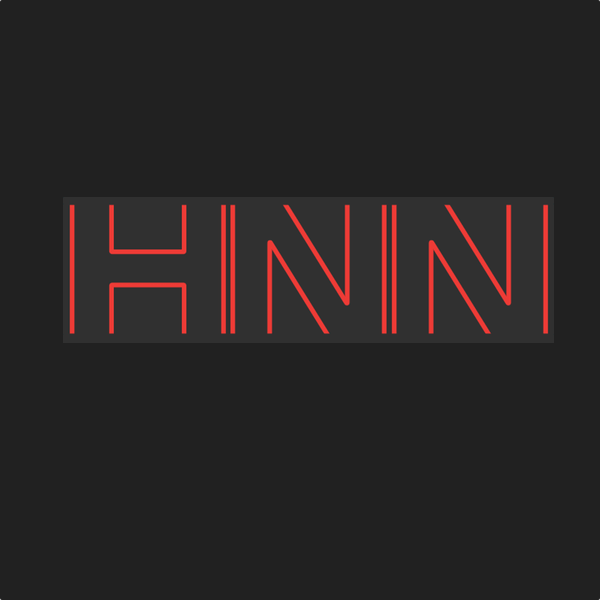 The split in the Milwaukee market is made at a different point. The company's 18V range, in particular its high-performance 18V FUEL range, is meant to be a comprehensive, versatile solution to just about any problem a house builder, construction company, or general tradie might face. Its MX FUEL - which is 72V nominal, 80V peak - is aimed at the heaviest handheld machinery, some of which relied on small petrol engines in the past.
The power tool market
It is interesting to note the approach the other tool companies are taking to the battery voltage situation. In general, most of them are adopting a version of the DeWalt approach to the market, though they are making a different split. Hikoki, for example, has its range of Multi Volt tools, which share a battery that can operate at either 18V or 36V. Makita has its 40V range, which cannot be interchanged back to its 18V range, but is doubled on some tools, providing 80V.
Bosch, meanwhile, is going much more down the Milwaukee path in its tool development, working to push its 18V tools just as far as they can go. At the high power end of those tools is the Bosch GBH 18V-45 C Professional rotary hammer drill, which produces a whopping 12.5 Joules of power, enough to drill a 45mm hole in concrete (though the optimal maximum width is 40mm). Bosch has dabbled in 36V tools and batteries as well (non-interchangeable), but it certainly seems to have shifted much of its development to 18V from 2020 onwards.
One suspects that the Bosch BiTurbo rotary hammer drill line is aimed at heavy construction industry favourite Hilti. Hilti's top cordless offering in this area seems to be the TE 60-A36 Cordless Rotary Hammer, which manages only 8.2 Joules. Hilti, which has long specialised mainly in simply being Hilti, has two battery sizes, 22V and 36V, which are not interchangeable in any way. Given the company's dedication to very reliable rugged tools, it seems likely that Hilti's solution to the need for more powerful rotary hammers is going to remain its highly regarded corded models.
Why more power?
While the answer might seem - superficially - to be evident, asking why the market has moved to expansion through offering more powerful tools is a good question to consider. Reframing that question, what really needs to be asked is: why are people in the construction industry willing to pay sometimes quite steep prices for more powerful tools?
One figure to point to is that the construction industry as a whole in Australia has trended to becoming less productive in recent years. According to the Productivity Commission in a 2020 study, during FY2018/19, the industry in Australia went backwards by 2.6% in terms of labour productivity, and 4.0% in terms of multi-factor productivity.
In fact, there is a steadily growing sense in Australia that the construction industry is getting increasingly out of control. For example, an academic paper from 2019 entitled "An examination of building defects in residential multi-owned properties", authored by Dr Nicole Johnson and Sacha Reid, interviewed a wide range of people involved in the construction and ownership of apartment blocks. The paper states:
Many of the interviewees suggested human error plays a significant part in building defects. Misuse of building products (due to lack of knowledge), poor workmanship, time pressures (cutting corners), poor supervision, lack of training, lack of licensing and trade accountability were common factors identified as contributing to defective building work.
An examination of building defects in residential multi-owned properties
A range of other causes were cited that also contributed to poor building work, including a private certification process that has to lead directly to either non-rigorous or even corrupt processes (builders will not re-hire certifiers who raise problems with their certifications), as well as a mal-distribution of responsibility between architects, engineers and builders. On top of that are regulatory processes that simply do not make any sense - such as Australian building standards being kept essentially "secret", in that they are not open source but require expensive fees to access.
In short, it is something of a mess. Trying to improve productivity through systemic changes is regarded as being an almost impossible task, so most workers directly involved in the Australian construction industry simply find ways to muddle through instead. The one part of the "muddle through" which they can influence is to invest more in power tools which will enable them to accomplish some tasks more swiftly.
Frustratingly, the end solution to this situation has been around since the 1970s, and was fully developed by 2007. That is, of course, Building Information Modelling (BIM). In 2019 its final stage of development was completed, with BIM receiving its own ISO number of 19650. Under BIM, information about a building's design, engineering, construction and maintenance is collected in a single database. Currently, however, there is a lack of determination on the part of the industry and regulators to make BIM mandatory rather than optional.
Conclusion
When Lithium-ion power tools first gained traction in the market, they brought with them a relatively new idea, which was that it was best to adopt a single brand of tools, as this enabled a more efficient use of shared resources such as batteries and chargers. What is emerging now, however, as a development of this, is a push to adopt not only a brand, but also an integrated set of sub-brands within that brand. DeWalt's cordless compressor requires the adoption of the FlexVolt system, while Milwaukee's cordless compressor works best when it is part of a more fully integrated system, including the PackOut storage and mobility system.
For retailers, this could mean that increasingly they will trend towards more product line specialisation. Keeping stock levels and the knowledge base up-to-date with the entire line of either DeWalt or Milwaukee products has become a full-time task. The market just might be at that inflection point where choosing to carry only one brand in-depth will result in stronger sales than carrying the most popular products from three or four brands.