Lowe's goes back to fundamentals
Lowe's CEO Marvin Ellison pursues better performance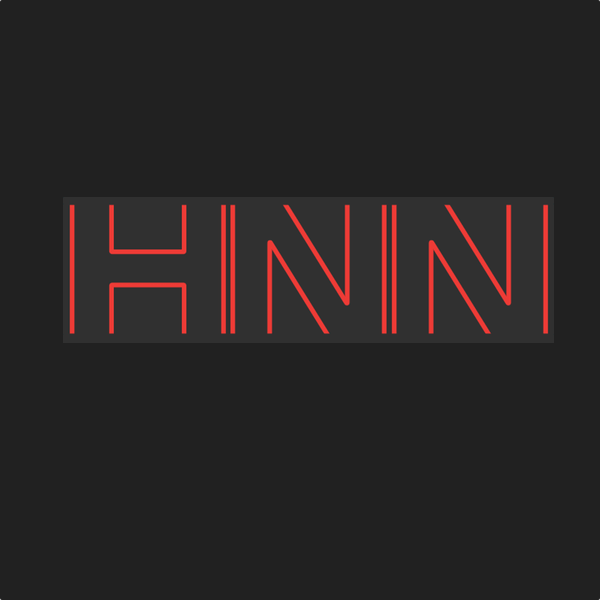 Lowe's has pulled back from some of its previous innovations in an effort to better meet basic goals
21 Mar, 2019
In a presentation at its 2018 analyst and investor conference, Lowe's CEO Marvin Ellison identified areas to improve and on which the home improvement retailer can base strong growth.
As well as making fundamentals a priority, Lowe's is focusing on its pro customers and has a new marketing approach aimed at a wider audience which includes a new slogan: "Do it right for less. Start with Lowe's".
Back to basics
Mr Ellison said the home improvement chain had been geared towards the future, which isn't a bad thing, but channelling investment on things like smart home partnerships or opening branches globally that underperformed distracted from the core responsibility of having the right product, in the right place, and in stock.
After failing to find a new owner for its Iris smart home business, Lowe's recently announced it is shutting down the platform but allowing customers to be reimbursed for certain devices.
As he tries to scale back the vision of the company and previous efforts, which he believed was "broader than what it should be", Mr Ellison and his team are working on retail fundamentals. At an event hosted by the US-based National Retail Federation's (NRF) "Retail's Big Show" in New York City, Mr Ellison told a crowd:
This may not be too sexy or too innovative, but if you're a retailer, you have to be in stock. You have to have an efficient supply chain. You have to have productive use of your space. You have to have online capabilities with easy navigation, search and checkout, and you have to be multichannel, where customers can shop online, in-store seamlessly, and you need great service and good training of your associate population. All of these things are areas where we have to improve upon.
It starts with retail fundamentals first. … So as a management team, we're trying to be disciplined to focus on the fundamentals and not get distracted by all of the other things that we could be spending time on because we have to get this stuff first.
Only after these are mastered, "then you can start to have sustainable growth, both at the top line and the bottom line," said Mr Ellison.
Different customer needs
How Lowe's caters to its diverse customer base is another way Mr Ellison believes the retailer can improve.
Its customers vary from ambitious DIYers to customers who are not interested in the building process to professionals who know exactly what they want. According to Mr Ellison, the challenge is making sure staff know how to interact with each of these customers and can provide the level of service that makes sense for them. He told a panel at the NRF event:
When you try to paint a broad brush and say we're going to serve these customers and train our associates the same way, you miss out on a huge opportunity to serve the unique needs of the customer.
So we're going back and we're looking at those segments, we're understanding the needs of those customers, spending time with those customers and we're making sure we're addressing those things properly.
The diversity of Lowe's customer base means that employees at different times need to be relied on for product information, for a project manager mentality and simply to answer questions on when supplies will arrive.
The home improvement retailer will also step up its game with its pro customer, who spends more but has expectations for service and merchandising that Lowe's isn't adequately supplying. Mr Ellison said it had identified that professionals in construction and related trades spend five times more than the DIY customer. He said in a call with analysts:
We want to improve our overall service and engage DIY customers, but we want to have a more intentional focus on pro (customers).
Installation staff
As part of a transformation for how it operates its stores, Lowe's announced a major restructuring of its workforce. In a statement, the retailer said it is discontinuing its project specialist interiors program, which employs workers responsible for overseeing every phase of complex home projects such as kitchen remodels.
Eliminating the program is intended to help Lowe's "simplify our operations to better meet customer expectations," spokeswoman Jackie Pardini Hartzell told the Charlotte Observer. The employees in that program can apply for jobs elsewhere at the company.
Lowe's will still have workers responsible for managing simpler interior installations, such as cabinets or floorings, and keep its project specialist exteriors program, which involves work such as roofing, siding and fencing.
The retailer's overhaul will also involve hiring 10,000 permanent, full-time workers as part of a merchandising service team focused on inventory management. The team will have an average of eight employees per US store. In addition, it will be hiring 6,000 full-time assistant store manager and department supervisor roles at all of its US stores. Mr Ellison said in the statement:
We are investing in key leadership positions across our stores to enhance customer service while also creating jobs that will improve the availability of our most popular products, transform our technology infrastructure and provide more access for customers to the home improvement expertise of our store associates.
Omnichannel & IT
Furthermore, the retailer is working on its omnichannel capabilities, and Mr Ellison said that's "where the transformation is going to play out," noting that 60% of online orders are picked up in store.
It is planning to invest between USD500 and USD550 million in capital per year through 2021 on IT to address an "historical underinvestment" in technology. This will involve hiring roughly 2,000 software engineers over the next few years.
Not much has changed in the actual home improvement sector aside from accessibility in terms of customer's digital and mobile preferences, according to Mr Ellison. He said:
You want to serve the customer any way they choose to be served whether that's in-store, online, delivery, purchase or pick-up. However, the change in customer preferences is not in an abrupt or aggressive shift.
The need for data and data analytics will help the retailer fit the experiences each type of customer needs, and the company is working on better leveraging the data it already possesses.
In terms of deliveries, Lowe's is working with FedEx's same-day delivery services, the SameDay Bot.
The autonomous robot is designed to provide same-day delivery service for smaller shipments, and is being tested in several US markets.
To help FedEx and robot developers create the design and application, Lowe's is providing information about the unique delivery needs of its customers and business.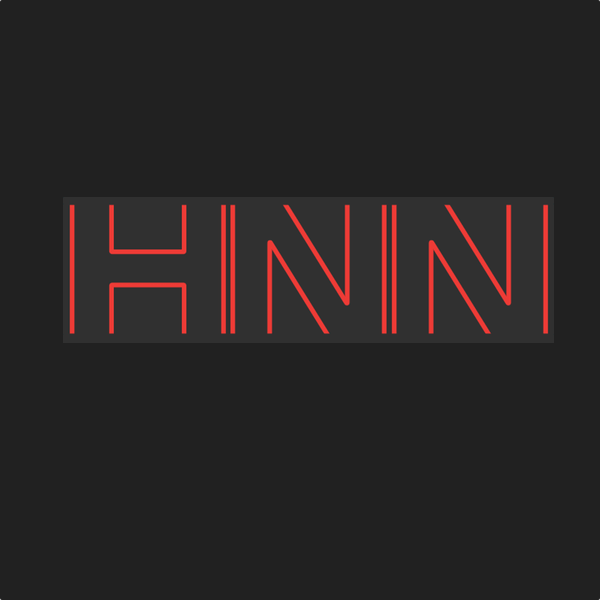 Don Frieson, Lowe's executive vice president, supply chain, said in a statement:
The convenience and capability of the FedEx Same Day Bot has the potential to greatly simplify and speed distribution for the full range of our customers. Consider pros who could save time and money by never leaving the job site for the critical tools and supplies they need from Lowe's…
The technology is also designed to be safe, efficient and environmentally conscious. The bot will travel along sidewalks and roadsides using pedestrian-safe technology. It will be equipped with multiple cameras and machine-learning, allowing it to be aware of its surroundings, navigating obstacles, road and safety rules, various surfaces and even steps leading to a customer's door.
Paint drives results
Its fourth quarter earnings report showed comparable sales at Lowe's increased 5.8% in January, which Morgan Stanley says provided the narrowest gap in two years when compared to Home Depot.
During the earnings call, Mr Ellison said the paint department in Lowe's stores was a bright spot for the quarter. After reporting comparable sales below the company average for the past 10 quarters, paint turned around in the fourth quarter.
While paint is only one category, it is the first area of the business where we implemented our retail fundamentals of improved staffing and in-stocks while remediating issues with previous resets.
Now, the retailer is expected take full advantage of its partnership with Sherwin Williams paint in the stores.
The transformation happened in the paint departments because changes could be made quickly as most paints and related products are sourced domestically in the US. Change is slower in other departments because, in many cases, the products are imported for sales in Lowe's stores, Mr Ellison said.
Lowe's delivered other mixed results for its fourth quarter. It reported a net loss of USD824 million for the period ending February 1, down from earnings of USD554 million during the same period a year prior.
Quarterly results included pre-tax charges of USD1.6 billion. That figure included, among other charges, USD952 million of goodwill impairment associated with its Canadian operations, USD208 million in lease obligations related to the closure of all 99 of its Orchard Supply Hardware stores and USD150 million in charges related to the closure of nearly 50 under-performing stores across the US and Canada.
Sales for the fourth quarter were USD15.6 billion, up from USD15.5 billion in the fourth quarter of 2017. Same-store sales or stores that have been open for at least a year, rose 1.7%. In the US, same-store sales rose 2.4%.
At its annual investor day in late 2018, Lowe's also confirmed its commitment to return excess cash to stockholders and announced a new USD10 billion share buyback program. The company informed investors that it planned to repurchase shares worth of about USD3 billion in fiscal 2018 and between USD6-7.5 billion in fiscal 2019. Lowe's CFO David Denton said in a statement:
We are committed to investing in the business while also returning excess cash to shareholders, and strongly believe we can deliver substantial value to all stakeholders.

New slogan
Among its transformational changes, Lowe's has adopted a new marketing tagline: "Do it right for less. Start at Lowe's". It marks a strategic shift by Lowe's to win over ambitious DIYers. Compared with most homeowners, that group spends more -- and as a result has long been targeted by Home Depot. Lowe's previous advertising attracted aspiring DIYers, but neglected those who take on the biggest home improvement projects, explains Lowe's chief marketing officer Jocelyn Wong.
Mr Ellison has also said:
Our new campaign is less whimsical than our past work and more authentic to what it feels like to do home improvement projects. It highlights real associates and provides a clear value message and call to action. This new creative should help us expand our core customer base to include the heavy DIY customer and create halo with the pro, a critical customer to us, as well.
A Link to the latest Lowe's ad can be seen here:
That pro customer is front and centre in the new marketing initiative, which appears in digital, social media, TV and radio – "where we can use data to identify and target the pro," said Mr Ellison. The traditional airwaves, he added, are a primary medium to reach pro customers, "both on the road and on the job site. We know that the pro doesn't engage with media in the same way as the DIY customer, so we're focused on delivering messages to the pro in the channels that fit them best."
Mr Ellison has also outlined the company's multi-tier strategy to reach DIY consumers, since many of those "customers don't consume media in a linear way." He said:
This customer is streaming an episode of his favourite sitcom on his Smart TV when he learns that Lowe's now carries Craftsman products through an online video ad. We targeted him with online video because we have data that tells us he has a propensity to buy tools. He knows he needs a new mechanics toolkit for his latest project, but he is not yet sure which brand to buy. So he does a quick search on Google and clicks on a Lowe's search ad. We know he is close to a Lowe's store and now know that he is most likely to purchase at Lowe's.
To read these and other articles in our HI News PDF magazine, please download here: hnn.bz/pdfs/hinews-5-01.pdf