Big box update: Privacy concerns and new-gen customers
Bunnings uses facial recognition technology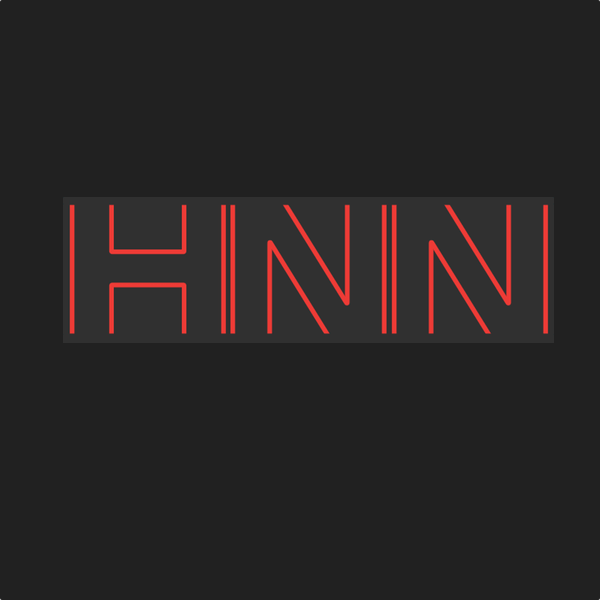 During his keynote speech at the 8th Global DIY-Summit Bunnings Group managing director Michael Schneider spoke about strategies to attract Generation Z
Sun Jun 19 2022
An investigation by consumer group CHOICE has found that Bunnings, Kmart and The Good Guys are analysing images of people's faces from video camera - CCTV - footage to create profiles based on customers' unique biometric information such as facial features (known as a "faceprint"). Facial recognition technology captures and stores this information.
CHOICE consumer data advocate, Kate Bower said most customers aren't aware how their face is being captured and used which is raising privacy concerns.
In CHOICE magazine, Ms Bower said the Privacy Act considers biometric information to be sensitive data, and that a higher standard is applied to it than to other types of personal information.
It requires that your collection of that information has to be suitable for the business purpose that you're collecting it for, and that it can't be disproportionate to the harms involved.
We also believe that these retail businesses are disproportionate in their over collection of this information, which means that they may be in breach of the Privacy Act. We intend to refer them to the Information Commissioner on that basis.
Irrespective of whether the retailers are in breach of the Act or not, Ms Bower believes that clearer and stronger regulations are needed around customer consent and how retailers obtain and use facial recognition data.
According to CHOICE, Kmart and Bunnings have small signs on the stores where facial recognition technology is used. Both the Bunnings and Kmart privacy policies state the technology is for "loss prevention or store safety purposes". Ms Bower said:
The use of facial recognition by Bunnings, Kmart and The Good Guys is a completely inappropriate and unnecessary use of the technology.
Discreet signage and online privacy policies are not nearly enough to adequately inform shoppers that this controversial technology is in use. The technology is capturing highly personal data from customers, including infants and children.
Simon McDowell, Bunnings' chief operating officer, told CHOICE that facial recognition is one of several measures the retailer has in place to prevent theft and anti-social behaviour. He said:
At selected stores our CCTV systems utilise facial recognition technology, which is used to help identify persons of interest who have previously been involved in incidents of concern in our stores. This technology is an important measure that helps us to maintain a safe and secure environment for our team and customers.
We let customers know about our use of CCTV and facial recognition technology through signage at our store entrances and also in our privacy policy, which is available on our website.
It's really important to us that we do everything we can to discourage poor behaviour in our stores, and we believe this technology is an important measure that helps us to maintain a safe and secure environment for our team and customers.
Businesses are generally allowed to use CCTV to photograph customers on their premises, but CHOICE points out that privacy law has not kept pace with advances in facial recognition technology. According to Dennis B Desmond, lecturer in Cyberintelligence and Cybercrime Investigations at the University of the Sunshine Coast (QLD) wrote in The Conversation:
Current Australian privacy laws require retailers to disclose what data are being collected, retained and protected, as well as how it might be used outside of a loss prevention model.
The investigation
CHOICE said it asked 25 leading Australian retailers whether they were using facial recognition technology and examined their privacy policies. Based on that investigation, it said Bunnings, Kmart and The Good Guys appeared to be the only retailers among that group who were using the technology.
Between March and April 2022, CHOICE canvassed more than 1000 Australians in a survey to gauge consumer awareness of facial recognition technology.
CHOICE staff members also visited some of these stores in person as part of the investigation. Ms Bower says the Kmart and Bunnings stores they visited had physical signs at the store entrances informing customers about the use of the technology, but the signs were small, inconspicuous and would have been missed by most shoppers.
CHOICE said most customers are not aware some retailers are using facial recognition technology. More than three in four respondents (76%) said they didn't know retailers were using facial recognition.
This lack of awareness doesn't mean people aren't concerned, according to CHOICE. Most survey respondents (83%) say retail stores should be required to inform customers about the use of facial recognition before they enter the store, and 78% expressed concern about the secure storage of faceprint data. Nearly two thirds of respondents (65%) are concerned about stores using the technology to create profiles of customers that could cause them harm.
As the statement from Bunnings indicates, most privacy policies can be found online. However Ms Bower said:
Most of these privacy policies you have to search for online, and they're often not easy to find. But because we're talking about in-person retail shops, it's likely that no one is reading a privacy policy before they go into a store.
Privacy Act
CHOICE said it has notified the OAIC (Office of the Australian Information Commissioner) of its findings and asked it to determine whether the use of the technology is consistent with the Privacy Act. Ms Bower said:
CHOICE is concerned that Australian businesses are using facial recognition technology on consumers before Australians have had their say on its use in our community.
A five-year review of the Privacy Act is currently being conducted by the Attorney General. Ms Bower said it is an opportunity to strengthen measures around the capture and use of consumer data, including biometric data.
CHOICE is also calling on the federal government to create a guide to protect consumers who don't want their "faceprint" on file.
New generation customers
In The Australian, Bunnings MD Michael Schneider said Bunnings is increasingly reaching out to social media influencers and bloggers, building its YouTube presence and developing apps to help younger people better visualise their living spaces.
Speaking at the Global DIY Summit in Copenhagen, Denmark, Mr Schneider focused much of his keynote address on the challenges and opportunities of Gen Z and what changes to the business were being made to appeal to this key demographic. He said:
Just as we got our collective minds around millennials, along came Generation Z. In the Asia-Pacific region, they make up around 20% of the population and are reaching adulthood at a moment of reckoning for the environment, not to mention when home ownership is harder than ever to attain - and having just spent some of their most formative years in many and varied forms of lockdown.
We believe Gen Z have defined attitudes and preferences that will require a reimagining of the DIY shopping experience. Today, they are infrequent purchasers of DIY products, relative to the average DIYer. And whilst that's probably not too surprising given most still live at home, it means there are fantastic opportunities to connect and engage and inspire them around all things DIY.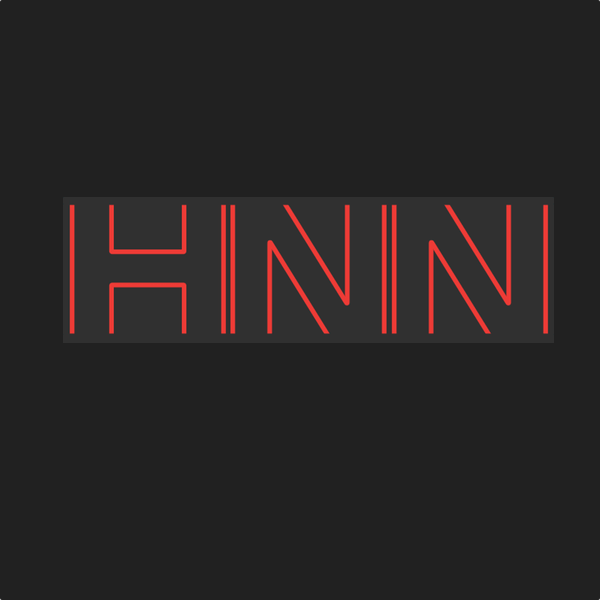 Mr Schneider told the conference that he believed younger Australians were still focused on their future homes despite the declining home ownership rates of young Australians.
I say this because our research shows they are absolutely thinking about their future homes and, despite affordability challenges, they're optimistic they will own a home one day.
Their affinity with technology means they are smart home enthusiasts - more than two-thirds are interested in installing smart home tech in the future and similarly Gen Z are really interested in learning more about interior design and home styling.
Mr Schneider said that unsurprisingly, Gen Z turned to online sources for DIY information and inspiration, and this was a space Bunnings would increasingly play in. He said Bunnings would join with social media influencers, create YouTube videos to help Gen Z discover the Bunnings brand and be inspired about home projects.
They want to source their DIY inspiration and discover products much in the same way as they curate their social media feeds and use other digital services. For Bunnings. that's meant doing things a bit differently, seeking out social influencers and brands on social media, and thinking about apps to help visualise a space online, blogs and YouTube videos.
This was shaping how Bunnings communicated with Gen Z on digital platforms, he added. He said Bunnings was working more with social influencers too, recognising the important part these people played in Gen Z making their own retail purchasing decisions.
We're working extensively with social influencers to bring DIY inspiration to life in a relevant and relatable way. We started working with influencers a few years ago and today we have an extensive program.
Bunnings has been developing an online community called Bunnings Workshop that provided ideas and inspiration customers need to start a new project. This was being embraced by younger consumers, Mr Schneider said.
Pleasingly, our membership base has more than doubled in the past two years, and 35 per cent of the Workshop audience are Gen Z or Gen Y, and we have big plans to expand Workshop, including exploring community engagement opportunities such as promoting local community projects and connecting groups with volunteers - to help Gen Z fulfil their desire for purpose.
Related
Bunnings' Workshop went live in 2016.
Bunnings goes social with Workshop website - HI News 2.16 - August 2016
Bunnings is marketing towards Millennials with its "Make It Yours" video series.
Bunnings reaches out to Gen M with "Make It Yours" - HNN Flash #11, December 2019
UK DIY retailer Wickes said it launched the home improvement industry's first campaign on TikTok.
DIY campaign stars TikTok influencers - HNN Flash #30, January 2021
About the Global DIY-Summit
Mr Schneider's keynote speech at the Global DIY-Summit in Copenhagen, Denmark, was centred on the theme: "Always Evolving... Markets, Offers and People". It was held from 8 to 10 June 2022.
According to the event's in-app voting tool, over 31% of visitors were retailers, approximately 55% were manufacturers while the remaining delegates were consultants, industry associations and education providers.
Attendees were given the opportunity to attend a Store Tour of Copenhagen, visiting a range of home improvement retailers, including one store pioneering sustainability through re-furbished building materials.
In addition to presentations, three main workshops focused on driving high productivity in business, remaining relevant in times of disruption, and driving incremental sales on Amazon.
The next Global DIY-Summit will be held in Berlin, Germany, from 14 to 16 June 2023.
Sources: CHOICE, The Guardian Australia, ABC News, The Conversation and DIY Week