Bunnings Strategy Day 2022
Bunnings plans trade revenue growth of $5bn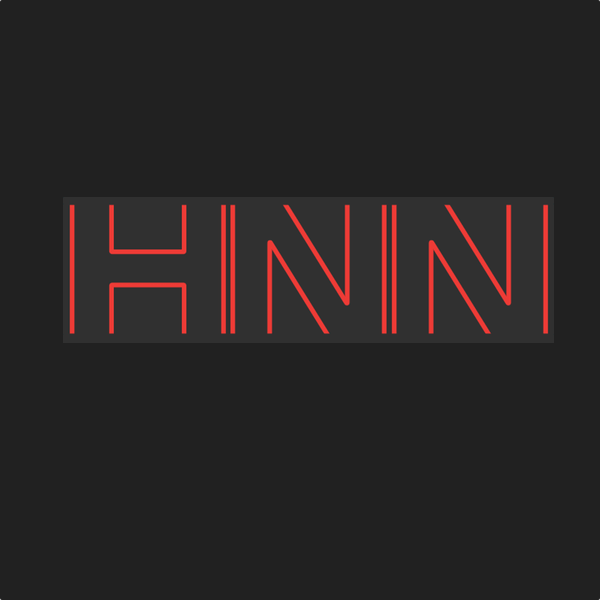 The Bunnings part of the Wesfarmers Strategy Day saw the retailer launch a new strategy, which includes growth of its trade business, and evolution of its DIY business from supplier of goods to partner in transformation. Tool Kit Depot is to launch additional 60 stores.
Fri Jun 10 2022
Wesfarmers held its annual Strategy Day on Thursday, 2 June 2022. HNN will be covering the Bunnings aspects of this in more depth in our upcoming edition of HI News. However, we do want to provide a summary of what seem the most important points delivered by Bunnings managing director Mike Schneider. Some of these may have an immediate impact from a strategic and operational viewpoint for hardware retailers and suppliers.
Strategy Days tend to vary widely in terms of their importance. The most significant ones were those that occurred from 2010 to 2012, when Bunnings outlined its strategy to overcome the challenge from Woolworths' failed Masters Home Improvement big-box retailer, followed by the 2017 and 2018 Strategy Days which dealt with the decline of Bunnings UK & Ireland (BUKI).
While the 2022 Strategy Day was not as significant as those, it is the most significant since 2018, as it highlights a shift in strategy for Australia's only big-box hardware retailer. That was outlined - to some extent - by Mr Schneider in his introductory remarks to the Strategy Day presentation:
We've achieved transformative acceleration of our capabilities, not only in our technology, but across our network design and commercial offer. But a bit like our tagline, this is just the beginning for our next stages of evolution and growth.
Unfortunately, we have to report that many of these changes will have a direct and significant negative impact on smaller independent hardware retailers over the next year to two years - in other words, it's more immediate than medium-term.
HNN would highlight the following points as being the most significant.
Commercial/Trade markets
It's no secret that Bunnings has been expanding its trade business over the past four years. When the Australian Competition & Consumer Commission (ACCC) gave the go-ahead for Mitre 10 to merge with the Danks-derived Home Timber & Hardware Group (HTH) to form Metcash's Independent Hardware Group (IHG), HNN commented that the end result would be more competition in trade from Bunnings - and that is pretty much what has happened.
However previously it was not possible to quantify the scale of Bunnings' ambition in that area. Now it is, as Mr Schneider outlined this in response to a question from veteran analyst Shaun Cousins of UBS.
Yeah, well our aspiration in time, Shaun, is to get the two businesses [DIY and Trade/Commercial] roughly 50/50, which it is in New Zealand, and has been for a long time. But that's not at the expense of consumer growth. So commercial is slowly tracking towards 40% at the moment. But that's because consumer continues to grow well for us. So the commercial [team at Bunnings] have got a big job in front of them.
Bunnings total revenue for FY2021/22 H1 was $9.2 billion, and revenue for FY2020/21 H2 was $7.8 billion, so the total for the 12 months to December 2021 was $17.0 billion. If we consider Bunnings' trade revenue is around 38% for that period, this means the trade/DIY split is $6.5 billion to $11.5 billion, a difference of $5 billion.
What Mr Schneider is talking about here is not an even redistribution of that $17 billion so that trade increases by $2 billion to $8.5 billion. Instead, he expects trade to reach $11.5 billion as well - an increase of $5 billion. Added to that, as Mr Schneider points out, overall revenue continues to grow, as that number will be closer to an increase of $5.5 billion.
Obviously, that is not going to be achievable in the short term, but even if it is a five-year goal, that means extracting over $1.1 billion a year from, essentially, the market currently held by independent hardware retailers. To put that in perspective, that's close to half the annual revenue of Metcash's Independent Hardware Group (IHG) prior to the acquisition of Total Tools Holdings.
In case there is any doubt that Bunnings intends to compete in the same market as independent retailers, the retailer was very explicit about the profile of its intended market. Mr Schneider remarked:
But [trade] has got to grow hard in a very profitable way. So we're not taking our eye off the types of customers we're serving and chasing high volume, low margin, that's got risk all over it for everyone. So we're sticking with the sort of small to medium builders and trades and really deepening those relationships, which is setting us up really well.
This was backed up by Bunnings' chief financial officer, Rachael McVitty (she has been in the role since September 2021, coming over from Blackwoods) in response to an analyst's question.
We've got a pretty diversified portfolio and mainly focused on the small- to mid-tier residential builders. So credit limits are quite small, and there's no single exposure to any one customer or portfolio of customers. So you know, average size is less than $20,000, to give you an idea, and average credit terms are 30 days. So we have a pretty good read pretty quickly when payment is not made but really strong relationships with our customers. So we've also got really deep understanding of their credit profile as well.
It's interesting to place this in context with the remarks by the CEO of IHG, Annette Welsh, at the Metcash Strategy Day in 2021, when she said her goal was to have IHG surpass Bunnings in trade revenue.
One key part of this ambition in trade seems to be Bunnings' truss manufacturing. As Mr Schneider said:
We're optimising our capabilities, brands and assets to partner across more phases of the build from frame to fix through to finishing. There are significant opportunities for us to participate more strongly in the frame to fix element of the build. We're addressing these through stronger project management capabilities, and an expanded frame and truss network. Our frame and truss sites in Australia supply high quality roof trusses, floor trusses and wall frames.
This also extends to providing specific builder services:
We're also introducing new supply and install services including joinery, windows and flooring to save our builders time.
Tool Kit Depot
Fairly evidently, the Bunnings expansion into power tool specialist retail with Tool Kit Depot (TKD) will be a part of this planned growth. Mr Schneider provided a thumbnail sketch of projected growth in this area as well. In response to a question by analyst Craig Woolford of MST Marquee he said:
Tool Kit Depot's aspiration is to get to sort of 70 odd stores over the next few years.
He provided something of a timeline as well:
We also plan to expand our Tool Kit Depot store network beyond Western and South Australia in the new financial year, moving into regions where we see strong underserved demand for professional tools.
Mr Schneider also said:
Tool Kit Depot is now established in Western Australia with four stores and a refresh of all stores in South Australia is almost complete. And our network planning for national coverage is shaping up really well.
It seems likely from these statements that there will be an expansion in TKD outlets sometime between July and September in 2022.
Category growth
Identifying key areas of category growth from Strategy Day remarks is not always easy. These are narratively scattered, so it is best to start by listing them.
Mr Schneider on opportunities:
We've identified a range of opportunities to optimise and expand our existing offer to cater to strong customer interest, including smart security, outdoor furniture and cleaning with a renewed focus on healthy homes.
Mr Schneider on growth:
We're focused on growth across all of our product categories, with some specific examples including expanding our room furniture solutions to help our customers organise their homes, strengthening our garden and garden decor offer by extending and localising our plant ranges and improving service in our nurseries.
Mr Schneider on kitchen and bathroom:
Further, in kitchen and bathroom, we're increasing our range of customisable and modular products and introducing more complementary accessories.
Further to that, Mr Schneider on in-home services:
We're seeing strong interest for in-home services, where Bunnings designs, assembles and installs solutions for our customers. For the first time, we're introducing design consultants to help our customers design their dream bathrooms.
Mr Schneider on pets:
We're introducing new pet categories from collars, toys, bowls and beds through to smart pet products.
Mr Schneider on caravan/RV:
We're lining up a new range of products to help caravan and RV owners maintain their home on wheels.
He also mentioned the introduction of appliance sales to some "selected stores". So the list would be, roughly:
Garden/plants
Room furnishings, including kitchen and bathrooms, but expanding beyond that (home offices, etc.)
Indoor and outdoor furniture
Expanding existing kitchen design services to include bathroom design
Pets
Caravans and RVs
Smart security (CCTV, Bluetooth door locks)
Cleaning/home wellness
When we see these categories in a list, it becomes evident that what is really going on here is a shift from selling individual items/products, to selling systems. It's less about "do you want to buy a table?", or "how do I build a bookcase?", and more about "how will I furnish this room?"
It's a move to an experiential economy, where the "lived in" experience of the house has changed. That fits in with several comments Mr Schneider made about the shift in the way families value their homes.
The last two years have seen a considerable shift in the way that DIY customers see their homes: as a safe sanctuary, a home office and classroom, as well as an asset that underpins their financial security.
This translates into the way Bunnings presents its "offer" to customers:
We're focused on creating more ways to inspire and support our customers to build, improve and maintain whether it's catering to our customers love of DIY, property investors or the growing demand for services and installation.
That cycle of "build, improve and maintain" is mentioned several times throughout the Strategy Day briefing. It might be that Bunnings is transitioning from being a "supplier" for home projects, to more of a home "partner". The goal is to take that total budget for home development, and work out how to get more of that budget spent at Bunnings. If anything, it seems to be leaning towards the approach taken by Kingfisher's brands B&Q and Castorama.
As part of this change Bunnings is also stepping up its surveillance of supplier brands as well:
With customers well and truly back exploring our stores, we've increased the frequency of our range reviews to present the very best of the latest products.
Own/exclusive brands
Mr Schneider introduced the issue of own and exclusive brands by saying:
Our own-brand range continues to grow and has never been stronger, with names such as All Set and Garden Basics giving customers incredible prices and names such as Full Boar, Matador and Mimosa providing outstanding value.
In response to a question by an analyst regarding how much of revenue was down to own brands, he expanded on this:
It's a hard number to call, it's sort of around the 30% mark. But there's some swings and roundabouts in that because we've got exclusive brands like Ozito and Trojan that are actually provided to us through our supplier network. But the brand is exclusive to us or it's a brand that we own. So in the case of Trojan it is owned by Bunnings, it's licensed out to a different organisation [which does] an incredible job of innovating and doing all those sorts of things. So it's a little bit blurry at the margins, but no significant expansion, you know, purely based on the fact that we don't think we've got the sourcing sort of capabilities that many of our suppliers do.
One area where Bunnings is quite different from, for example, US-based home improvement big-box retailers is that it participates less in the development of new products. While the Australian company may have input into product development, both Lowe's and The Home Depot at the very least partner up with some big suppliers to specify what they think the market needs.
It's an interesting selection of own brands to choose to nominate, as well. Mimosa began as simple outdoor furniture brand, but has morphed into providing outdoor fireplaces and gazebos as well. Matador is the Bunnings outdoor barbecue range. It's rumoured to be a response to US barbecue maker Weber declining to supply Bunnings over a dispute regarding what Weber took to be "grey market" sales.
Full Boar is the most recent Bunnings own brand, with the trademark registered in June 2020. This is mostly a line of construction/demolition equipment. It's an interesting move, because usually equipment in this range is purchased from established brands, due to the high level of stress it undergoes.
One possibility is that as it features petrol-powered compactors and spray washers, it's aimed at the market that brands such as Milwaukee are abandoning as they move to cordless battery-powered tools. Additionally, of course, it's also a brand being sold in TKD, providing TKD with another unique point of difference from its competitors.
Store network changes
This is one of the more difficult areas to fully interpret. For example, Mr Schneider introduced the topic of store growth by saying:
We've always had a variety of different but complementary store formats and sites across our network, reflecting a disciplined approach to investment and the evolving needs of the communities we serve... If we consider the next five years, we see lots of runway ahead for network growth and upgrading existing sites. We're forecasting 15 to 20 expansions, upgrades or new Bunnings warehouses and small formats per year.
An important element of this is that Bunnings is also changing how its stores manage space.
We're also optimising space in our stores, reviewing how we display our products to maximise ease of shop and inventory productivity. This is showing up in new, easier to shop layout through our power tools, new-look paint shop concepts, and the improvements to in-aisle product information for our barbecues, and co-locating accessories.
When asked by Mr Woolford of MST if he could provide a percentage estimate of growth in retail floor area, he replied:
It's about 10 to 11% over the next five years. And the way we sort of think about that is using space more efficiently.
Mr Schneider went on to explain why space utilisation was so important to Mr Woolford.
As we make more investments into space management and planning, and as our online offer gets stronger, we can actually scale up and down the sort of assortment that we would have in a store. So, think about a small format store. For a while there, we'd have patted ourselves on the back that we had a full Bunnings range, you know, 95 [to] 96% of the full range crammed in a small store.
With our online offering, we might scale that back to 70% of the range, but actually a wider availability of that product in store so that the customer experience on the things that really matter are being serviced. And then we've got online and our largest stores to sort of fill out the rest of the range.
Finally, Mr Schneider was very clear about the number of stores this would involve:
So that that guidance, I think we've probably given over time of that sort of five to seven net new stores here. That's about that's about right. And obviously there's a couple of other things in there with frame and truss sites and fulfilment centres.
In fact, though, from 2011 to 2020, the median value for new warehouse stores alone has been nine. So it's possible that Bunnings is slowing its development of new stores. That could be an indication that there is more concern about intra-network store competition (cannibalisation), but it also likely reflects the energy and effort that will be put into building and additional 60 TKD stores over the next three years or so.
Supply chain changes
In terms of its foundational strategies, perhaps the most interesting announcement at the Strategy Day was for a shift in its logistics supply chain. Mr Schneider introduced this by stating:
Some of the current opportunities include: continuing to improve our in-store click and collect capabilities, developing stronger transport management capabilities underpinned by data and technology, introducing fulfilment centres to support our growing range and channels to market across consumer and commercial... Adding additional products to our existing cross-stock programs where it makes sense to optimise store replenishment and stock availability, and implementing technology where it makes sense.
This was enough to alert veteran analyst David Errington of BankAmerica, who asked exactly what this "evolution" in the supply chain might mean. Mr Schneider clarified that he was talking about the "logical next step", not a "big bang" change to fully automated warehouses, like Amazon. The following three extracts describe this evolving attitude to supply hain.
Bunnings directly controls its supply chain for globally sourced product via our distribution centre network. But most of our products come direct from local suppliers who source product on our behalf. These suppliers replenish our store network largely through third party logistics providers. The strength of this model was clear during the pandemic, where along with our supplier partners, we were able to handle unprecedented volumes of stock and maintain industry leading in stock availability of around 90% for our customers.
I think about cross-stock there's opportunities there. And we should be thinking about these as low capital investments, you know, our products set the way stock moves through our supply chain, you know, there's not much we're seeing globally... We've been running cross stocks for a long time, particularly in our GreenLife. area. Some of our suppliers, we'll take Dulux, for example, world class supply chain, very sophisticated manufacturing process. Us doing anything with that supply chain would bring no value to anyone.
There's lots of little suppliers in Bunnings, who are probably not as efficient with their supply chains as they could [be], could we bring value through some cross docking of those low hanging smaller suppliers, where we could consolidate products in a cross dock facility shipper to store in a more efficient manner. Make it more efficient in store from a backdrop to shelf logistics point of view, take some cost pressure off supply. That's how we're thinking about it.
What makes this so interesting is that over the past 20 years Bunnings has been very adamant that its low level of involvement in supply chain was a real strength. The logic to that went something along the lines that time, effort and expenditure spent managing supply chain would be better spent on other activities which had a higher potential for growth.
There have certainly been some environmental changes. With Bunnings stocking 80,000 SKUs, where once it managed 34,000 SKUs, the need for delivery consolidation is very real. Then there are also some Bunnings stores - most noticeably the one under development in the Sydney suburb of Rozelle - where planning agreements limit the number of truck deliveries per day, making cross-stocking a necessity.
The additional possibility to consider, however, is whether growth opportunities have reduced, and the growth that can be extracted from logistics management is now worth the expenditure of effort.
Analysis
No analysis of this situation would be complete without mentioning the external environment. That environment is highly uncertain, and continues to pull in opposite directions.
Displacement of expenditure
The chart below shows the recent pickup in international departures from Australia:
Note that the figures for April 2022 from the Australian Bureau of Statistics (ABS) are estimates. However, they do give a good indication of both how fast they could grow, and also of how they still remain at historically low levels. What would happen to the home improvement market if they not only return to previously high levels, let alone go into overdrive as people rush to take overseas vacations?
COVID-19 continues
On the other side of that are the grim statistics that Australia is currently sixth in the world for the rate of COVID-19 infections per 100,000 people during a week, at 94. It is also ranked at tenth for deaths in a week per 100,000 people, with a daily average of 39.5. At this point, only two-thirds of the population has received the third booster vaccine injection.
While the current COVID-19 variant has a relatively low morbidity rate, the danger is from some new variant developing a morbidity rate closer to that of the Delta variant. The pandemic, in other words, is very far from being over in Australia.
The economy
Outside of that, there is, of course, rising inflation in the Australian economy, and the subsequent increase in interest rates. As this was a situation that was evidently going to happen, HNN's conclusion about the housing market during 2022 was that Australian homebuyers knew what would happen, and had decided to purchase houses and go through the down cycle anyway. That said, it is one thing to plan for something, and quite another to actually live through it.
Other measures aren't looking all that great either. For example (via the Reserve Bank of Australia) consumer sentiment:
Business investment as share of nominal GDP has done the seemingly impossible, and actually dropped lower over the past year, to a 29-year historical low.
And, of course, the wage price index growth has managed to make it only back up to where it was in 2018, despite inflation.
Is Bunnings in the right markets?
While all that matters, perhaps the most important question is more fundamental. Is the Bunnings basic store format really what the current market needs? Or, to put that in a different way, will the store formats Bunnings uses today be basically unchanged by 2030?
That seems unlikely, which means that what needs to be considered is mostly a matter of timing, and what the change would be. The Bunnings store format is what might be called a "narrative" style. The bare floors and general low amenity worked 20 years ago, as it was taken as a signal of "inexpensive", "good value", and even "cheap". It backed up the idea that low overheads meant that the goods on sale could have a lower profit margin.
Today, however, that narrative barely registers with younger customers from Gen Z, and it just seems a bit odd to many from Gen Y. It's clear that Bunnings could, if it wanted to, boost amenity without having to so much raise prices as sacrifice 0.2% of its profit. Yet that would be incredibly risky, as it puts in doubt the big-boxes entire identity.
Probably that dilemma is best illustrated by the Bunnings website itself. There is something almost institutional in feel about the website, like something built by a keen but not very versatile government department. One big factor that one senses is missing, present on the websites of The Home Depot, Lowe's Companies, Castorama, and even Homebase, is simply people. Not staff members in green aprons, but people who represent the customers. For example:
What a great idea. But could you see Bunnings doing that? Or is it simply too friendly?
There is nothing so difficult as taking an established, successful, popular brand, and changing it to better suit both the moment and the emerging markets. Yet if finding new sources of growth is really the problem confronting Bunnings, then it may have no choice other than to contemplate such a transition over the next three years.
The rise of the independent?
There is much in this Strategy Day for independent hardware retailers to have some concern about. Bunnings is about to increase its pressure on the trade market, and it is difficult to predict what the outcome of that may be.
Yet it is difficult, for HNN at least, to shake off the sense that somehow the overall hardware retail market is moving in a direction that does favour independents - if they can rise to some of the new challenges. That's largely because, gradually, the market is seeing its intangibles increase in value.
Where we've been through a couple of decades where tangible investments, such as stores and stock, have dominated business, now intellectual capital is becoming more important.
It's still very important to work out how to leverage those intangible values, but it could be that independent retailers discover a path out of what has been a tough two decades.