Retail update: Temple & Webster
Temple & Webster launches The Build website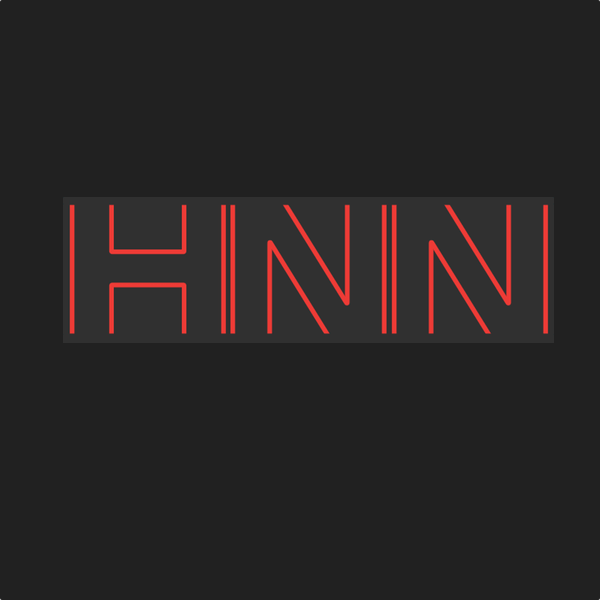 It wants to be a major digital presence for home renovators to buy products for DIY, renovation, and home improvement
Mon May 09 2022
Online homewares and furniture retailer, Temple & Webster plans to bring its "expertise in e-commerce and the home" and broaden its reach to make The Build the "first-stop shop" for home renovation and home improvement in Australia. This will bring it into direct competition with Bunnings and Mitre 10.
Chief executive Mark Coulter told the Australian Financial Review (AFR) that after building the largest e-commerce home furnishing player in the country, moving to DIY and home improvement was a logical step.
Mr Coulter believes there is an opportunity for the online retailer to maximise share of spend in the home and realise synergies with its core furniture and homewares business. The home renovation market will also be counter cyclical to the housing market, namely moving versus renovating. He said:
I think the home improvement category or renovation category is a natural extension for Temple & Webster, we are already famous for the home and we've built the largest e-commerce business in furnishings and homewares.
I think moving from the loose furnishings to what is attached to the wall and floor feels like a very natural extension, and we are already seen as a place to come to make your house beautiful so why not do the whole room.
Bunnings and Mitre 10 are great retailers. Bunnings has done an amazing job to educate Australians about the benefits of DIY, renovating your place or doing design jobs - big or small. The market is very big.
It's still growing. There's definitely room for an online-only player which has the breadth of what we're planning across multiple categories to really be that first-stop shop, and really provide customers with the convenience and value that the online channel has over stores.
The Build's initial range will have more than 20,000 products across 39 categories. These include bathroom fixtures such as vanities, toilets, sinks and tapware; kitchen fixtures such as cupboards, sinks and taps; indoor and outdoor lighting fixtures; ceiling fans, blinds and curtains; and wallpaper.
New categories such as flooring and tiling, outdoor living and landscaping, tools and building-renovation equipment will be added in the coming months.
Mr Coulter also believes Australian shoppers would begin to gravitate to shopping more online for home renovation and project products, with millennials especially more open to shopping for home improvement on their laptops and smartphones.
We have already seen that overseas. If you look at the US and UK it is already following a similar adoption curve to furnishings and homewares where people, millennials are growing up and buying homes or renovating homes, they're turning to these channels and as we have always said online offers convenience and value - and that is a compelling proposition.
I think it is very similar dynamics, in some respects one could argue that dynamics for home improvement may actually be better than furnishings and homewares with the touch and feel for many categories is less important than for example a sofa.
With more Australians shopping online than ever before, The Build by Temple & Webster meets the needs of today's digital-first shopper who prefers the convenience and ease of renovating online rather than the traditional renovation process of driving from showroom to showroom to source projects.
The Build has been in the works for about eight months and the company has spent about $2 million getting ready to launch. The company plans to spend $10 million over this financial year and the next establishing The Build. Mr Coulter has not disclosed further ongoing investment costs but said it would be split out in future results. He was not concerned about launching the website despite an apparent shift back to bricks and mortar after two years of higher online spending with the lockdowns. He said:
That underlying trend of the shift from offline to online is really driven by consumer preferences, which are independent of those macro factors. There may be a period of potential inflation or slowing year-on-year growth. However, that underlying trend of people wanting to shop online, that's not going anywhere.
Supply chain
The business runs a drop-shipping model, whereby products are sent directly to customers by suppliers. These ranges are complemented by a private labels sourced directly by Temple & Webster from overseas suppliers.
Mr Coulter acknowledged it was "hard to know what happens with China" suppliers given the lockdowns and delays in the port of Shanghai, one of the world's busiest. However, he said Temple & Webster and The Build sites sourced from 100 factories in China and shipped from 10 different ports besides Shanghai's congested harbour.
We're also increasingly diversifying our supplier base outside of China. So places like Malaysia, Vietnam and Philippines. We have such a big range and so many suppliers that if a particular supplier goes out of stock, there is substitution between suppliers and between products.
Valuation
Mr Coulter also said he has "stopped trying to understand the market many, many years ago" regarding the group's falling share price, which, along with other online players such as Kogan.com, had suffered steep declines on the sharemarket in recent months.
Temple & Websters shares have declined in value more than 9% after the group reported a disappointing trading update that implied a large miss of market consensus earnings targets and slowdown in sales, according to The Australian.
It suggests that shoppers are slowly but surely retreating from online shopping and that boomtime conditions enjoyed through the first two years of COVID-19 are coming to an end.
The market for online improvement in Australia could be worth around $16 billion and the category was yet to make its mark online, with just 4% of DIY shopping happening online compared to around 25% in the UK, the company said.
However investors were sceptical, and RBC Capital Markets analyst Wei-Weng Chen said the company's sales were tracking well below estimates. He said while the total addressable home improvement and renovation market is around $26 billion, and margin opportunity and online-penetration for the home improvement category looked attractive in the medium to longer term, the market could approach the launch of The Build with "an element of caution" given the current macro headwinds facing the Australian property market.
The company will also face a tough job when competing directly against Bunnings which holds around 50% market share for home improvement in Australia.
Perhaps in recognition of this, Temple & Webster said it doesn't expect The Build to make a material contribution to its overall sales and earnings for the first four years. However, it expects the long-term margins for the business will be better than its furniture and homewares category.
The expansion into home improvement is a notable deviation for the online furniture retailer, which has established itself as a significant player in Australia's home goods market during the pandemic, thanks to a boom in demand for home office equipment such as desks and office chairs.
However Mr Coulter sees the move has having enormous potential for the ASX-listed business as Australians are drawn to home improvement projects.
Australia is a country of home renovators ... and we love making [our homes] more beautiful. We believe our expertise in ecommerce and the home will help make The Build become Australia's first-stop shop when it comes to renovating and redecorating.
Related: Temple & Webster has been talking about its plan to challenge Bunnings in the home improvement sector for some time
Online retailer Temple & Webster eyes home improvement - HI News November 2018, page 21
Sources: Motley Fool, The Australian, The Age and Australian Financial Review