Big box update: Bunnings
Decision pending on proposed Tempe store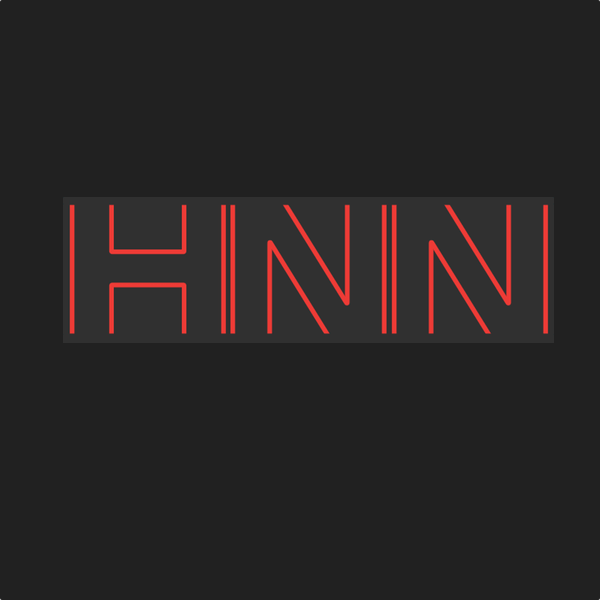 Bunnings bans Russian timber and a retail premises in New Zealand with a long lease to Bunnings has gone up for sale
Fri Apr 01 2022
A NSW Planning Panel is expected to make a decision on traffic plans relating to a mega-sized Bunnings in Tempe, a suburb in the inner west of Sydney.
The store - planned for the corner of Princes Highway and Smith Sreet - will cost almost $50 million to build and will be one of the largest in New South Wales. However, local residents fear the customers of the hardware retailer would see their narrow inner-city streets transformed into rat runs. Jack Breen, Tempe resident and member of the Safe Traffic Plan for Bunnings Tempe group, told Inner West Courier:
People are fine with the Bunnings, but there's real concern about the effect on traffic and how they're going about it.
Bunnings has proposed changes to the previously approved plans in a bid for construction to begin without a traffic management plan - made in consultation with Inner West Council and an independent traffic consultant - being endorsed by the same council's traffic committee.
The approval of council's traffic committee is required before any construction takes place.
Bunnings director of property and store development Andrew Marks said the retailer simply wished to move forward with the process.
We are yet to receive approval of the Local Area Traffic Management Plan (LATM) from the council's traffic committee, and we have received no indication as to when a final decision might be forthcoming.
To move the process forward, Bunnings lodged an application to have the matter decided by the Sydney Eastern City Planning Panel.
We hope this will allow us to proceed with the approved development with the implementation of all the safety measures proposed in the LATM, to ensure the safe management of local traffic.
A traffic study by Inner West Council showed negative impacts on 15 local streets and indicated Union Sreet - a thin, pedestrian-heavy street adjacent to the proposed Bunnings - could see over 1500 cars a day, right past Tempe Primary School.
Residents and councillors have called for the introduction of traffic lights on Princes Highway, in a bid to relieve the anticipated congestion and funnel cars away from Union Street. However, Transport for NSW is not supportive of the idea.
Inner West Councillors are supporting Tempe residents of Tempe in urging the NSW Government to revisit the traffic management plan for the proposed Bunnings development. Mat Howard, Marrickville ward councillor on the Inner West Council, said:
Traffic lights would be a win-win for Bunnings and the community, and the truth is the Roads Minister could fix this problem with the stroke of a pen.
Transport for NSW said it was in dialogue with the other three parties. A Transport for NSW spokesman said:
Transport for NSW is taking the community concerns seriously and has been working with Council and Bunnings to investigate options to satisfy the concerns raised by the residents, school and community.
We have put forward a concept proposal to Inner West Council to ban the through movement into Union Street from Smith Street, which would prevent vehicles from leaving the Bunnings site and using the route past the local school.
Mr Marks said traffic-calming measures would be introduced under the proposed traffic plan to allay concerns, but residents aren't convinced. Inner West mayor, Darcy Byrne said:
Bunnings are playing hard ball with residents in Tempe and looking for their mega-store to be waived through without proper pedestrian safety measures being implemented. It's crunch time now and we need the NSW Government and Bunnings to act on the very reasonable requests from the local community for a signalised crossing.
Background
The community's campaign has been ongoing since 2016, when the plan to build a large Bunnings store in Tempe was approved by the Sydney Eastern City Planning Panel on the condition a traffic management plan was created. In 2021, Bunnings applied for the condition to be removed, with a decision due back by the end of March this year. Mr Breen said:
We're opposed to that because once you build the store it'll be really difficult to add in traffic lights or other things that would change the layout of the carpark. It really restricts the options.
Bunnings originally proposed installing traffic lights to allow cars to flow directly onto the highway. However, Transport for NSW opposed the idea saying the lights would be too close to the ones at IKEA. A Transport for NSW spokesperson told Inner West Review:
It would pose safety issues for road users due to their close proximity to the existing traffic lights in the area and impact the efficiency of the network by increasing travel times.
But Mr Breen said the lights at the Bunnings location would be within Transport for NSW's guidelines for a safe gap of 130 metres minimum between traffic signals to prevent the "see through" effect. The proposed lights would be 158 metres away from the nearest set. He believes traffic lights would be the "easiest and safest" solution.
In October 2021, Mr Marks said Bunnings had been working with council on a traffic management plan which incorporates community feedback.
It includes a number of traffic safety and calming measures to reduce the impact on local roads and slow down traffic, such as the installation of speed humps and signage, traffic direction, and the prohibition of heavy vehicle access to certain streets.
Related:
Sydney's Inner West Council will push to improve traffic arrangements at Bunnings' Tempe store - HNN Flash #67, October 2021
Russian timber ban
Bunnings has asked its suppliers to stop buying "conflict timber" from Russia following recent declarations by global forestry bodies about timber from that country and ally Belarus, according to the Australian Financial Review (AFR).
Bunnings said Russia was not a major source of timber for the local home improvement market, but warned of a shortage to supply - on top of existing constraints - of composite laminated veneer lumber, or engineered wood products, in coming months. Bunnings director of merchandise Jen Tucker told the AFR:
In line with our timber policy which requires us to exclude source material under specific circumstances, we're working with the industry to source suitable alternatives.
We're mindful that building material constraints are creating real challenges for builders and we're doing everything we can to support the industry to work through this.
The conflict timber declarations by the Geneva-based Programme for the Endorsement of Forest Certification and Bonn-based Forest Stewardship Council affect buyers with strict procurement policies, whether a retailer such as Bunnings or a government.
Private buyers of timber do not need to use the same strict risk assessment processes. But sanctions - which Foreign Minster Marise Payne threatened in February - could halt all supplies.
While Russia only accounts for a small proportion of Australia's timber imports - around $80 million or just under 3% of the total - it accounts for more than one-fifth of the country's imports of LVL, composite material used for structural components such as lintels, I-Joists used in floors and the formply used for the moulds that concrete is poured into for large commercial projects.
Australia's building industry representatives fear a bigger risk to its timber supply chain if the government imposes sanctions on Russian imports. Housing Industry Association chief executive for policy Kristin Brookfield told the AFR:
There is a range of materials we do import from the region. If the Australian government was to make any decision around sanctions of products - timber is one of those things - then Australia would have a pain point in terms of supply.
In February, the Australian Timber Importers Federation (ATIF) industry group wrote to Trade Minister Dan Tehan warning of a 10-20% loss of jobs across the supply chain if Russian timber imports were blocked. ATIF Chairman Nils Koren wrote in the letter:
If there was a major interruption to Russian supplies of LVL and I-Joists, it is estimated this will disrupt more than 60,000 detached housing starts.
The conflict timber declaration is also affecting the projects seeking Green Star certification. Green Building Council of Australia chief executive Davina Rooney said:
As the only recognised timber certification schemes in Green Star, PEFC and FSC have announced that Russian- and Belarus-sourced timbers are now declared conflict timbers and no longer eligible for their standards, this means that Green Star will not be recognising timber from those regions.
Bunnings in Mangawhai Central, NZ
A purpose-built retail site that features a Bunnings store is up for sale in New Zealand.
Mangawhai Central is a large-scale integrated development bringing together retail, hospitality and residential activities, just north of the Auckland regional boundary in Mangawhai. It is set to connect Mangawhai's two existing commercial centres, Mangawhai Heads and Village.
The property is being marketed for sale through Bayleys in the North Commercial and Industrial and Bayleys Auckland Central. The sale will be by tender closing on 4 May, unless the property is sold earlier.
The Bunnings location at Lot 9, Service Zone, Mangawhai Central, is currently under construction and due for completion later this year.
Designed by award-winning Australasian architect Buchan Group, it consists of a large-format retail outlet of around 5418sqm on more than 1.5ha of freehold land with 154 car parks. The building incorporates a retail area, outdoor nursery, canopy goods area, timber trade and building materials yards, plus office and amenities.
Bunnings New Zealand, a subsidiary of ASX-listed Wesfarmers, will pay semi-gross annual rent of NZD446,900 for its Mangawhai Central outlet, on an eight-year lease running through to 2030 with eight further six-year rights of renewal with a final expiry in 2078.
Sources: Inner West Courier, Australian Financial Review and New Zealand Media and Entertainment