Supplier update: Building materials
Brickworks believes construction may be starting to weaken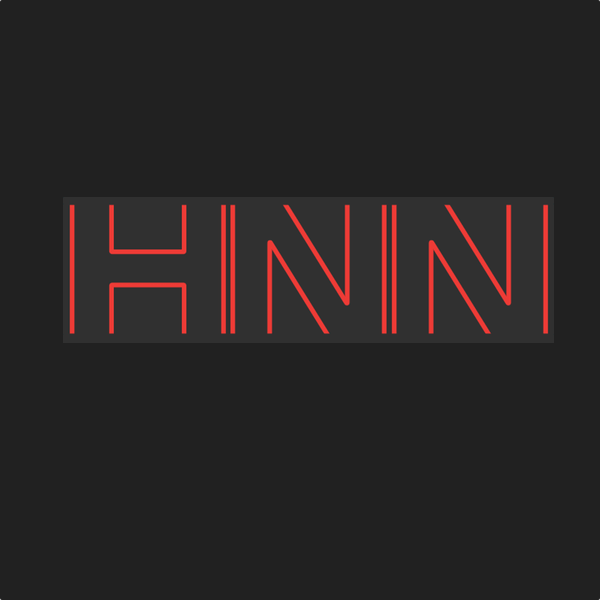 Boral's bottom line has been hit with extreme wet weather and surging energy prices
Fri Mar 25 2022
Diversified building materials maker Brickworks is seeing potential early signs of softening construction activity in Australia, which could affect demand at its local building products division.
The ASX-listed company said that underlying demand remained strong across Australia due to a large backlog of detached house construction work that built up amid recent strong demand, a shortage of skilled labour and COVID-related disruptions.
Yet declines in building approvals and moderating house-price growth suggest the potential for a subsequent period of softening construction activity, the company said.
The average price for Australian homes grew by a record 22% in 2021 but edged just 0.6% higher in February, logging its slowest monthly increase since September 2020, according to data from property analytics firm CoreLogic. Brickworks said:
It is clear that government stimulus has brought forward a large volume of work that has the potential to leave a void once the existing pipeline is exhausted.
Brickworks also said it expects inflationary pressures and supply-chain issues to persist for the foreseeable future. After presenting the company's first-half result, managing director Lindsay Partridge believes there could be a "fallout" in the building industry as surging prices of raw materials cut further into profits.
Mr Partridge told The Australian the company had so far been able to pass on rising costs to customers in the local market. But he has warned that supply chain constraint and the recent floods on the east coast are slowing down construction in the housing market, resulting in building timelines stretching out as prices continue to increase. He said:
There's a lot of work in the pipeline at the moment because builders can't get the builds done for a variety of reasons.
Some builders were already constructing houses at a loss, due to the combination of delays and rising costs, he added.
I think we might see a bit of fallout in the industry going forward. Many of the homes that builders would be working on, they'll be building at a loss...
Some of them, if not on fixed price contracts, have been able to get higher prices. But eventually you'd have to be concerned that, particularly if interest rates are rising, you're going to see housing will become unaffordable.
Recent heavy rain that inundated large parts of the country's eastern seaboard severely limited construction activity in key markets such as Sydney, hitting demand for materials early in its fiscal second half, the company said.
Brick sales volumes were down about 50% in the first two weeks of March, while manufacturing operations were also hit by major disruptions across nearly all east-coast plants in February and March.
Brickworks half-year result showed it is on track to record over $1 billion on annual group revenue for the first time, as revenue for the half topped $500 million. The building materials maker saw its profit surge 729% to $581 million. However not all of it was organic growth from its building materials division.
The record profit number for the six months through January was boosted by the deemed disposal of (investment company) Washington H Soul Pattinson shares following its merger with Milton Corporation. Stripping this and other one-off times out, Brickworks' underlying profit still jumped 269% to $330 million, as its property division assets experienced a boost in valuation.
Underlying group earnings before interest, tax and depreciation from continuing operations rose 200% to $488 million, while revenue was 24% higher at $535 million.
For the Australian building products division, pre-tax earnings jumped 66% to $27 million over the six months, while its North American division saw a 70% plunge in pre-tax earnings as a jump in sales revenue, driven by the acquisition of Illinois Brick Co., was more than offset by rising labour costs and supply chain challenges.
Mr Partridge cautioned the impact from the recent floods and the uncertain global near-term outlook. He said:
Within Building Products Australia, the start of the second half has been impacted by severe we weather and flooding along the east coast...
However underlying demand remains strong, and we are hopeful that all states will experience an elevated period of activity for the remainder of the second half.
The company said the war in Ukraine has created additional uncertainty, affecting energy prices and availability, adding upward pressure on inflation and interest rates, and weakening consumer confidence.
In the shorter term, Brickworks said easing pandemic restrictions and staff absenteeism should translate to strong sales for the remainder of its 2022 fiscal year, which runs through July.
Boral
In a recent market update, Boral said the "exceptional weather" that has affected NSW and parts of south east Queensland has significantly disrupted its operations.
The company also flagged sharp increases in fuel and coal prices as weighing on earnings despite recent moves to lift prices to offset rising costs. In The Australian, CEO Zlatko Todorcevski said:
The impact on sales volumes of the extreme rainfall across NSW and Queensland in late February and early March have adversely impacted Boral's earnings by (about) $23 million.
The company now expects underlying earnings from continuing operations, excluding property, in the financial year to be between $145 million and $155 million, assuming no further weather event.
Mr Todorcevski said the rains had prevented the company from delivering products to customers and caused significant production disruptions to operations. Boral is also facing higher fuel prices. He said:
Unusually extreme and rapid increases in the price of coal and diesel have recently occurred.
He said those energy costs would not be offset in January and February by price increases in Boral's products.
The company said the "elevated fuel prices (were) also exacerbating supply chain con­straints" as previously flagged and were likely to flow into the second half.
Related
Boral reported a 23% slide in earnings at its first-half result, with the company moving to implement "out of cycle" price increases.
Boral is passing on price increases to its customers - HNN Flash #82, February 2022
Fletcher Building
The Commerce Commission in New Zealand has received a clearance application in relation to a proposed acquisition by Fletcher Distribution Limited (FDL) to acquire the six ITM stores, and a frame and truss manufacturing plant from Tumu Merchants Limited (Tumu).
FDL and Tumu ITM both supply building materials and related goods and services to trade and retail customers.
FDL is a wholly owned subsidiary of Fletcher Building Limited. It owns the PlaceMakers network of hardware stores, which sell building products and related goods and services throughout New Zealand. FDL also operates frame and truss manufacturing plants across New Zealand. Relevant to the proposed acquisition, PlaceMakers has stores in the Hawke's Bay, Wairarapa and Manawatu-Whanganui regions and operates a frame and truss manufacturing plant in Taupo.
Tumu majority owns and operates the six ITMs, and the frame truss plant, through the following subsidiaries that will be acquired by FDL: Tumu Gisborne Limited, Tumu Napier Limited, Tumu Hastings Limited, Tumu Havelock North Limited, Tumu Dannevirke Limited, Tumu Masterton Limited and Tumu Frame & Truss Limited.
The ITM stores that are part of the proposed acquisition are situated in Gisborne, Napier, Hastings, Havelock North, Dannevirke and Masterton and the manufacturing plant is located in Hastings.
Sources: Wall Street Journal, The Australian and Scoop NZ