IKEA and its place in home improvement
IKEA sales up for FY2021, as 26% of revenue now from online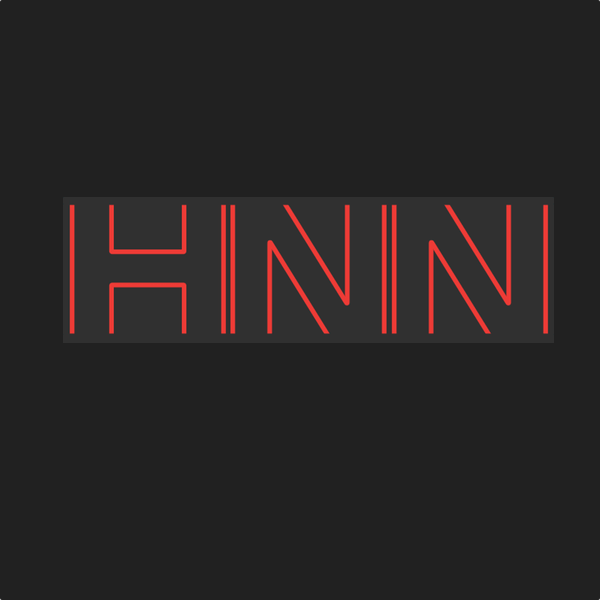 After a difficult FY2020, FY2021 has seen IKEA improve back to FY2019 levels. Can hardware retailers do more to gain from the company's market share?
Thu Jan 06 2022
Global big-box flatpack furniture retailer IKEA has released results for its FY2020/21 (FY21), which covers the trailing 12 months to 31 August 2021. The company saw sales of EUR41.9 billion, an increase by 5.8% over FY20. Really, however, this was a return to the sales performance of FY19 of EUR41.3 billion. Yet, in a sign of ongoing tough operation conditions, net income for FY21 was EUR1.4 billion, down by over 17% on FY20.
In explaining its tough FY21, IKEA stated:
In FY21, the continuing effects of the global pandemic forced a large number of IKEA stores to shut. Some were closed for even longer periods in FY21 compared to FY20. When most stores re-opened in late spring, customers returned and in FY21 IKEA stores welcomed 775 million visitors. This is below FY20 (825 million visits), causing a store sales decline of 8%.
The composition of IKEA's sales channels changed sharply over the past year. Online sales grew by 73%, and now represent 26% of overall sales revenue, the result of over five billion visitors to IKEA websites worldwide. The shift to online, and ongoing problems in sourcing adequate supplies as global logistics slowdowns and capacity limits hit impacted overall performance. Speculation is that IKEA will be forced to increase in-store prices, possibly by as much as 9.0%. In fact, prices on popular products, such as the Billy bookcase, seem to have already increased in Australia.
Despite these COVID-19 pandemic created setbacks, IKEA states that it has continued to innovate in products, and has further plans for expansion. As Jon Abrahamsson Ring, the CEO of Inter IKEA Group, stated in his review of the year:
This year nearly all stores have re-opened and together welcomed nearly 775 million visitors. Around 45 new IKEA locations (including tests) opened in FY21, including the first stores in Mexico and Slovenia. In September, franchisees opened the first full-size IKEA store in Puerto Rico and launched e-commerce in the Philippines. Our first store in the Philippines is planned to open in November, and nearly 60 more locations are expected to open this financial year.
In fact we're expanding as fast as ever. Between FY19 and the end of FY23, we expect to open 17 new markets in total and an average of 50 new locations per year (including tests).
Mr Ring also highlighted IKEA's new range of lightbulbs, and a move to more plant-based foods as significant innovations:
We've continued to launch new products and solutions to enable customers to live healthier and more sustainably. SOLHETTA, our next generation of LED bulbs, is one example. They're more affordable than our existing bulbs and on average 35% more energy-efficient. We also see an increased interest in plant-based food such as our HUVUDROLL plant ball and the VARLDSKLOK plant-based mince. By 2025, 50% of the main meals offered in IKEA restaurants should be plant-based.
Perhaps the biggest signal of just how much IKEA is planning to change in adjusting to a different retail future, the company no longer produces its once-iconic catalogues. With online access to the same information, there simply is little need for it.
IKEA in Australia
According to an article in the Sydney Morning Herald by Sarah Danckert, the Australian operations of IKEA also saw an uptick in sales for FY21:
Meanwhile, Sweden's IKEA has posted its first profit in five years as Australians spent their lockdowns with Allen keys in hand, putting together flat-pack furniture. Sales for the year jumped to $1.62 billion up from the $1.55 billion it posted in 2020. The strong sales drove IKEA to a net profit of $7.89 million for 2021 against a loss of $8.66 million in 2020, according to accounts filed in late December.
SMH: Overseas retailers boom as local groups struggle in lockdowns
IKEA and home improvement
A year after Woolworths launched the initial Masters Home Improvement stores in late 2011, HNN had the chance to talk with one of that venture's senior executives. When we asked her how she planned to compete with IKEA, she just laughed. IKEA, she told us, was in a totally different business, and it would not affect Masters at all.
While Masters hardly stands as an icon of sound strategic management for the hardware/home improvement industry, it was not alone in seeing IKEA as not affecting the home improvement market. Ten years later, many - if not most - hardware retailers would agree that IKEA is a considerable player in their market. Even with that realisation, however, they remain unclear what to do about it.
That's largely because it is a confusing picture. Clear areas of direct competition are often hard to locate. Perhaps the most evident is the competition between IKEA and the captive kitchen brand for big-box home improvement retailer Bunnings, Kaboodle. Whether customers are planning to build their own kitchen, or are sourcing a kitchen to be assembled by specialists in flatpack kitchen installation, the two main choices remain IKEA and Kaboodle.
Kaboodle is more affordable, in general, bundling high-style into systems that many regard as being made with inferior materials to those used by IKEA. On the other hand, basic IKEA kitchens are quite affordable, but once the designer goes beyond the basics, rapidly increase in price.
But what about the other areas of IKEA? While it pulled out of laminate flooring several years ago, the company has remained competitive in other areas, particularly plumbing, kitchen appliances such as stoves and microwaves, and in general categories including light fittings, lightbulbs, batteries, and, increasingly, the smart home.
While all those areas are certainly places where IKEA competes with some vigour, the real competitive pressure that comes from IKEA is actually somewhat subtler. Ethan Daniel James, who runs a YouTube channel on woodworking for DIYers called The Honest Carpenter, has a video on what he terms "The IKEA Effect". The problem that he outlines is that as a carpenter in North Dakota, USA, at one time he found himself driving to customers' homes to quote on work such as built-in cabinets and bookshelves. He would estimate a cost - typically around USD10,000 - only to have the customers protest that it would probably cost them just USD1500 using prebuilt items from IKEA.
As Mr James himself says, he doesn't necessarily see this as such a bad thing. After all, it means that people with a limited budget have better access to stylish furniture that, with a little DIY effort, can look custom-made and built-in. The difficulty is that, depending on how it is treated, it won't stay looking good for more than five to eight years, while custom built cabinetry will last over 20 years, and just keep looking better.
So the more subtle effect of IKEA is that it deprives some of the best customers of hardware stores - tradies, especially carpenters - of a certain proportion of their potential income. Which, of course, flows through to hardware stores.
A secondary loss is that customers who can do "traditional" DIY are influenced to go with IKEA furniture instead. Materials for a simple bookcase to match the IKEA product (particle board/melamine/16mm with shelves 44cm) are going to cost somewhere between $150 and $200. Even with the recent cost increase for the basic white Billy bookcase to $99, this remains more cost effective for the average DIYer, let alone DIYers with only basic skills. A customer with three bookcases (which is a common number), will save $200 or so, not to mention less time and little need for power tools.
IKEA opportunities
While all this might seem something of a net loss for home improvement retailers, there is also an upside to all of this. Going back to the ever-popular Billy bookcase, hiring specialists to assemble IKEA furniture has proven so popular with customers that IKEA now incorporates these services into its online checkout page. For the bookcases, the fee is around $24 each - which doesn't seem too bad, except that there is also a $40 "callout" fee for each assembly service visit as well. That means the total cost for assembling three bookcases would be over $110.
The market opportunity that exists here is for enabling the lowest skilled sector of the DIY market to be able to do the usually very simple tasks associated with flatpack furniture. When it comes to assembling the furniture, the major source of problems come from the various types of fasteners. And, especially for IKEA furniture, the fasteners that cause the most problems are screws and complex locking units that require the use of a hex Allen key.
Three solutions
There are two different solutions that could be applied to this problem. The first is to find some hex key drill bits that would fit in an existing or newly purchased cordless drill/screwdriver. The second is to purchase a cordless screwdriver that comes with at least an adequate number of hex key drill bits.
A set of hex key drill bits
The easiest and simplest way to overcome problems with the Allen key is, of course, to buy hex head screwdriver bits which can be used in a drill. So, here's some news for the home improvement industry: just about no retailer in Australia actually sells sets of consumer-grade hex bits, which would need to cost less than $15 for a set.
For example - to go to the biggest possible supplier - Bunnings does not seem to offer an exact match at the consumer end of the line. The best fit is the Craftright 100 Piece Screwdriver Bit Set, which retails for $9.98, and provides six hex key bits.
There are two problems with that. One is that for most inexperienced DIYers, the idea of buying 100 bits when they really need just seven (six bits and a bit holder) is just bewildering. The second is that, umm, let's just say experience indicates one often encounters screws that are made of stronger metal than these bits - in other words the bit strips before the screw does. (Of course, what do you expect for $9.98?)
Bunnings Craftright 100 bits
Amazon in Australia also doesn't have a ready solution (though US Amazon does), but you can find something decent on eBay, a set of eight hex bits for $9.99.
eBay Hex Bit Set
Looking overseas, neither Lowe's nor The Home Depot really have a good offer for consumers, but - perhaps not so surprisingly - B&Q in the UK does: an eight-bit set for GBP4.00 (around AUD9.30).
https://www.diy.com/departments/universal-hex-screwdriver-bits-set-of-8/1738507_BQ.prd
In fact, the B&Q website successfully makes just the right suggestion in its "frequently bought together" section for flatpack assembly:
(Though, while GBP20 for the cordless screwdriver is a great deal, what's with the GBP3.04 for the bit holder?)
A driver with a set of hex key bits
The solution from B&Q is a way of bundling the requisite elements together, but there are - even in Australia - examples of "pre-bundled" cordless screwdrivers with just enough hex key bits to at least be of some help.
To go through the basic details of what is on offer, we can start again with Bunnings, which offers the Ozito cordless screwdriver/torch model SDL-5000. This comes with 24 bits, including six hex key bits, from 1mm to 6mm. The SDL-5000 produces 3.5Nm of torque, runs at 3.6V, and takes three to five hours to charge over USB. Bunnings retails this for $34.98.
This contrasts with the IXO version VI (as in "six") from Bosch. This comes with fewer screwdriver bits, but includes the 4mm and 5mm hex bits. It is also 3.6V, and can produce up to 4.5Nm of torque. It takes two hours to charge over USB. It costs $79 on Amazon Australia.
Finally, there is what is apparently known as the Black & Decker Hex Driver - though that name does not appear on the tool, the packaging, or in the manual, though it is referenced as such on Amazon. Instead, in its materials it is referred to as the "furniture assembly tool".
What makes this tool unique is that it does not come with any hex bits at all - not a one. Instead, the Hex Driver's chuck has been slotted in such a way that the user can slot in either a standard bent Allen key, or a double bend, two-head Allen key. It also comes with four standard screw bits, two flathead and two Phillips head. It normally retails for $40, but can be found on sale on Amazon Australia for $30.
The Ozito SDL-5000
How to even get started describing this tool?
Perhaps the best place is the stand. The SDL comes with a stand that not only keeps it in the vertical position, but includes a clear acetate cover to the stand, all the better to display it. HNN is not sure exactly where you are going to display it (on a mantlepiece beside your Agorafocus wood burner?), but why else would it have a transparent acetate cover?
The stand itself is a little reminiscent of the post-War, 1950s designs that came out of Italy, in that it appears heroic, but has some functional flaws. For example, the stand for the screwdriver is canted over the six-by-four receptacle for the 24 bits in such a way that it is impossible to remove the bits in the centre without taking out a bit at the edge. Worse, at the back, near the stand arm, removing one bit requires first taking out four other bits.
The stand features four, large green LED lights. You might imagine these show the level of charge in the screwdriver, but they do not. Instead, while the tool is charging they flash in sequence, and when the tool is fully charge they all turn on. The same utility could have been achieved with a single (smaller) LED. (Perhaps as it can take five hours to fully charge, this is regarded as a event worth marking with a light display.)
On the subject of lights, there is a white LED at the front of the screwdriver intended to illuminate - one presumes - the fastener being fastened at the end of the bit. It does not. Cleverly enough the chuck of the tool cuts the light off, leaving everything illuminated except the work area. The screwdriver does have one clever trick: by pressing a button and twisting the handle, it becomes a "straight" screwdriver.
In terms of actually getting an Allen head screw to go into a pre-drilled hole in IKEA particle board, the SDL did this competently, and a little faster than the other two screwdrivers. That's mainly because the single speed that it can achieve is geared to be a little faster. It also has a torque clutch, with nine settings, and this appears to work, though determining the best setting is difficult.
The screwdriver can be set in forward and reverse rotation, which is achieved by a "pass through" switch immediately above the trigger, similar to the system common to most larger cordless drills. This is, without question, the jankiest switch HNN has ever seen on a power tool, both loose and vague in its action.
The SDL also features a flashlight, on the opposite end to the chuck. It works.
Bosch IXO VI
In contrast, the IXO is an exceptionally well-designed tool. It has a modest, flat case, which, while a little larger than it really needs to be, is designed to be conveniently stored on a shelf, or packed into a drawer.
The tool itself is refined in every place the Ozito SDL is not. The light, for example, is placed on top of the screwdriver, so it directly illuminates the fastener and the work area. It also remains active for three seconds after the trigger is released, meaning it can be pre-triggered before fastening, so as to aid positioning.
Charging is indicated by three small green LEDs on the top of the tool, and these do indicate battery charge, battery charging progress, and full charge. The LED's activate whenever the trigger is pressed, and during charging.
The main upgrade for the version VI IXO over the version V is that the trigger is progressive, enabling the user to better start a screw with low revs, and making it easier to set the screw precisely flush, especially in the softer woods used in flatpack furniture. There is no apparent torque clutch - except that there is. Bosch realised that a torque clutch with settings is not what this tool is about, so the torque clutch is simply there, as an automatic safeguard against kickback.
The tool can be placed in forward and reverse by moving a vertical switch at the back of the tool, where it is handy to the user's thumb. This is truly one of the best switches on any tool. Its action is quite soft and smooth, but its setting is also definite.
Black & Decker Hex Driver
While even the Ozito SDL-5000 probably deserves to be called a tool (though a flawed one), it's likely the Hex Driver falls more into the category of "gadget". It's not that it lacks features and utility, it's just that it delivers these in a slightly odd way.
The biggest draw for the Hex Driver is, of course, its ability to use standard Allen keys. But why, exactly, is that so important? It's important because the people who will have most trouble assembling IKEA and other flatpack furniture will likely not be able to relate the idea of a hex bit to a standard bent Allen key. This tool isn't just convenient because it means it can work on any flatpack furniture using any Allen key, it's also conceptual.
A good illustration of its gadget nature is how its work light functions. There is a translucent ring around the chuck, and there are two white LEDs in that ring that activate when the trigger is pressed. This does illuminate the work area, but with a widely diffused light that lacks intensity. It is, well, sort of a bit more towards "cute" than functional.
Outside that it does its limited job relatively well. It's easy to insert an Allen key or a screwdriver bit. The trigger is single speed. It might be a little bit down on power as contrasted to the other two, but not by much. The forward/reverse is set by a sliding switch on the top of the tool. There's a single LED on the front of the handle that indicates charging condition.
Conclusion
If you throw away the case for the Ozito SDL-5000, and find a different way to store the 24 screwdriver bits, as a single-purpose tool for flatpack assembly, it might win purely because of its low price. If, however, the tool is destined to be used for anything more complicated than tightening the screw on a saucepan handle, or taking the covers off electric switches before painting, then the Bosch IXO is by far the better option.
It might cost more, but the IXO is the "I've got you" tool. Need to see what you are doing? Want to always be safe from kickback? Want to be able to quickly recharge? To be alerted to a low charge level, rather than just guessing? It is just very well designed.
That said, the Black & Decker Hex Driver is genuinely a clever gadget, and might make the difference from someone overpaying for outsourced assembly.
Analysis
When you think about the number of IKEA (and other flatpack furniture) customers there are out there, endlessly twirling their Allen keys, it really is a little mystifying that DIY grade hex bit sets are in such sparse supply.
More than that, though, why has this entire, thriving sector of the DIY/home improvement market continued to be so neglected? There is ample evidence that "IKEA hacking" - as it has become known - has long been a thriving part of the market as well. People buy IKEA furniture designed for one purpose, and find creative ways to make it work in a different way, or take relatively plain IKEA products and turn them into something elegant and interesting.
IKEA hackers is a well-known website that gathers such hacks (though it has become almost unreadable lately due to a plethora of Google Ads). One of its most popular conversions is about the use of the IKEA Pax closets to create a walk-in closet.
Hands Down The Most Stunning Walk-In Closet
The list of supplies needed to make this work includes:
1/2? Poplar Plywood Sheets
Mitre Saw
Table Saw
Nail Gun
Construction Adhesive
Painters Caulk
BIN Zinsser Shellac Primer
Paint
Spray Gun
Laser level
Drawer Hardware
Unfinished Wood Hanging Rods
Obviously, that's not all that different from a typical DIY project list. This isn't just a small, niche activity either. According to website The Hustle, there have been over 64 million views of TikTok content tagged as #ikeahacks, and 500,000 posts on Instagram tagged with #ikeahack.
The thriving business of 'Ikea hacking'
Of course, what really stands in the way of Australian hardware retailers following this path is much the same cultural factors as prevent the Honest Carpenter, Ethan James, from adapting more to his available market. It simply isn't the kind of business that most Australian hardware retailers thought they would be in.
Which brings us to the subject of broader strategy. If hardware retailers do want to continue to enjoy increased DIY sales going into 2022, it is vital that they contemplate this kind of shift in their markets. The fact that customers were virtually forced to go to local hardware retailers during the pandemic is a great start. But we know just about all of that trade is going to go away, if hardware retailers do not adapt, and actually start selling to customers in the way the customers want.