USA update: Lowe's
Lowe's wants to help its customers age in place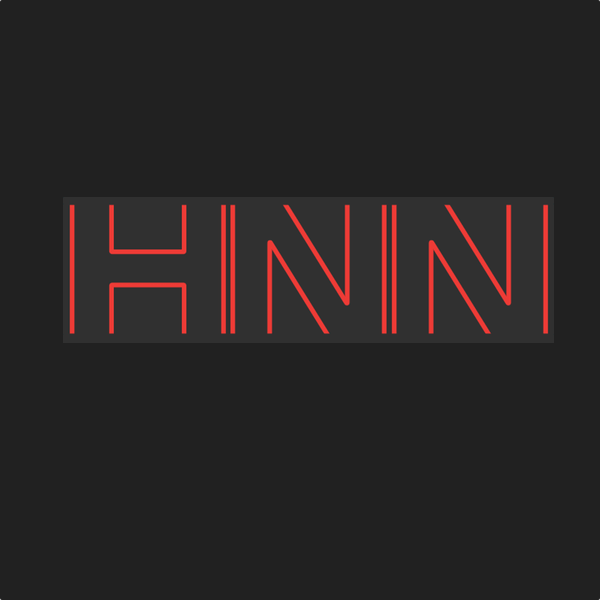 The retailer also says pandemic-fuelled home improvement demand could cool in 2022
Thu Jan 06 2022
Hardware-home improvement chain Lowe's recently formed a two-year partnership with AARP (the largest non-profit organisation in the US that has been serving people 50 years and older along with their families for more than six decades) to provide ideas and information for older adults ageing in their homes.
During its third-quarter conference call, Lowe's chairman and CEO Marvin Ellison directly addressed this market segment. He said:
For the past 18 months, the home has increased in importance for all of us and perhaps especially for our baby boomer customers, who are increasingly interested in ageing in place in their own homes.
The partnership with AARP is an "online and in-store collaboration in customer education" and part of Lowe's Livable Home initiative that should help position it as the leading retail destination for aging-in-place and life-change solutions. It will offer tips and how-to information and inspiration through a library of articles and videos featuring ideas around smart home technology, lighting, kitchen and bath design, and topics such as caregiving, preventing falls and promoting independence.
There will be guidance around home improvement and design techniques to support older adults and family caregivers to help make living spaces more accessible for everyone, and allow older adults to stay in their homes safely and comfortably as they age.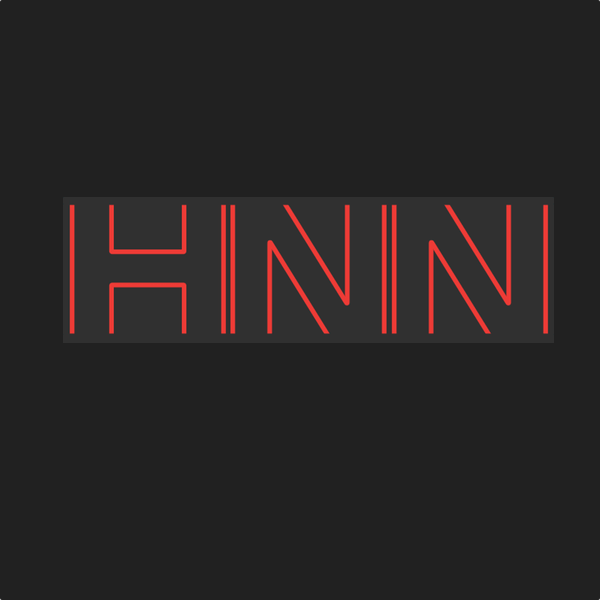 A click into Lowes.com/LivableHome will take visitors to a virtual library of articles and videos that will be updated regularly.
Lowe's collaboration with AARP comes at a time when less than 1% of US homes have particular features needed to support ageing in the home, according to AARP, while 77% of people aged 50 years and older would like to stay in their current home as long as possible. Eight in 10 adults aged 50 years or older want to stay where they live, but many people lack the expertise or resources to adapt their home.
There is also an increasing need for functional and stylish home spaces designed with an eye toward accessibility for residents of all ages, as people spend more time in their homes, working, shopping online and socialising. In addition, households headed by people aged 65 and older are expected to grow from 34 million to 48 million in the next 20 years, according to the US-based Urban Institute. Mr Ellison said:
Nearly every family in America at some point, including my own, faces the important and often intimidating responsibility of preparing a home for life's changes.
Lowe's Livable Home is uniquely positioned to help address the customers' desire for a one-stop destination with trusted resources and affordable solutions they need throughout every step of the journey. It's a commitment to our customers who turn to Lowe's to make their homes better no matter what change they face in life.
Lowe's said the in-store enhancements are underway in nearly 500 stores and are expected to continue expanding throughout 2022.
In select locations, customers will be able to access free virtual assessments with Lowe's ageing in place specialists. Lowe's store staff and independent service providers network of professionals will provide ongoing customer service support for installations and remodelling ranging from low-threshold shower installation to more simple installations of grab bars and temporary or permanent stair lifts and ramps.
Store staff and managers will participate in AARP training to better understand the needs of consumers aged 50 and above when it comes to home fixes, upgrades and renovations with long-term living in mind. Once complete, they will wear an AARP-branded badge that communicates to customers that they can help them find age-friendly options.
Lowe's and AARP will also co-develop a "Livable Home" in-store resource guide for customers. Mr Ellison said:
AARP's more than 60-year legacy of helping families 50 years and older brings a deep level of expertise and knowledge to Lowe's Livable Home.
Rodney Harrell, vice president of family, home and community at AARP, said:
This process of sharing information and articles with Lowe's is going to help people make better, more informed decisions about trying to meet their needs today, but also help people think ahead.
You may not know that you will have a fall six months from now or six years from now, but you might think ahead about that rug that's a trip hazard or that doorway that is hard to get through.
This collaboration, Mr Harrell said, will help people "take a lifetime approach to housing."
Commentary
Retailwire asked a number of marketing, retail and communications experts about Lowe's move to target the specific home improvement needs of baby boomers who want to age in place.
David Naumann, marketing strategy lead - retail, travel & distribution for Verizon, said:
The aging population represents a niche that retailers may not have paid special attention to with custom products and services. Many older adults can afford premium priced products and customised services and they appreciate new ideas that can help them enjoy living in their homes as long as possible. The older generation may be a prime opportunity for retailers that offer creative products and services that address their unique needs.
David Spear senior partner - industry consulting, retail, CPG and hospitality, from software company Teradata, said:
Most certainly this category or genre of products/services will grow consistently for many years, and it's a smart move by Lowe's...One of the biggest opportunities is "sensorized" products that enable digital connections so individuals can view, understand and leverage huge amounts of knowledge right at their fingertips. Retailers will be well served to not only offer unique IoT products, but also deliver analytical services in support of them. There is a long tail to this.
DeAnn Campbell, chief strategy officer, Hoobil8, said:
Seniors today are ageing up, not out, and are remaining more engaged and active well into their golden years. Baby boomers still control over 70% of discretionary spending in the US and are willing and able to spend money on products and services that help them live well and remain in their home. But at present there is still no place for people to view, test and understand how smart home products, services, monitoring devices or other "ageing wellness" solutions function or work together. This is relatively untapped white space for products/services that will see surging demand in coming years, especially as services like telemedicine become more user friendly. More retailers need to develop showrooms and display systems that demonstrate how smart aging ecosystems can work to improve life at home for this growing demographic.
Bob Amster, principal, Retail Technology Group, said:
This is a good idea with some runway, since the US population is getting older...The sector will travel less than they did and resist the idea of senior living facilities and thus will spend more on maintaining and improving their homes.
Cathy Hotka, principal, Cathy Hotka & Associates, said:
The success of this program will depend on the publicity that Lowe's can generate. A quick visit to Lowes.com doesn't reveal it and a search for "age in place" doesn't provide relevant results. I love the idea, but wonder about the execution.
David Slavick, co-founder & partner, Ascendant Loyalty Marketing, said:
Wow - everyone is on the bandwagon here. Do you think targeting the older segment of society is something new? Do you think Lowe's Home Improvement has had difficulty "finding" older consumers in and around their store trading radius? Do you think suppliers have somehow just started manufacturing goods and services for this segment? Partnering with AARP is a natural given their credibility with this segment which by the way "starts" at 50. It used to be that retirement age had you qualified to own a membership. Becoming a trusted destination for goods and services catering to a segment of the population with particular needs, and with buying power is all part of the format dynamic. In this case, seniors with specialised needs. Incorporating a service model to support the specifications, build and servicing of those needs - now that would be a very nice enhancement to this construct.
Cooling DIY demand
Lowe's recently indicated that the robust pace of home improvement sales could decrease during 2022, according to CNBC. The retailer said same-store sales could drop by as much as 3% or be roughly flat in fiscal 2022 compared with 2021 fiscal.
Mr Ellison said the company can keep driving growth by launching new private labels, expanding its e-commerce business and becoming a one-stop shop for supplies to help older adults age in their own homes.
For example, he said it is debuting a modern decor brand called Origin 21. He said it is speeding up deliveries of big and bulky purchases, such as appliances, with a new pilot in Florida and Ohio. That more efficient process is boosting profits and customer satisfaction, he said.
Together, he said, those efforts will "expand our share of wallet with both the DIY and pro customers."
Mr Ellison said the retailer will benefit from a favourable backdrop, too, including more money in consumers' savings accounts, historically low interest rates, rising home values and an aging inventory of US homes. About two-thirds of the company's sales are driven by repairs and maintenance, he said.
Mr Ellison also said the pandemic has inspired people to invest more in their homes, from millennials who are buying first homes to baby boomers who are adapting an older home. He told CNBC:
There's been a longer-term shift in the consumer mindset about the importance of the home. Our view of the home is a sanctuary that may need to serve several multiple purposes: residence, office, school, gym, and a gathering place for indoor and outdoor entertainment. And given the extension of remote work, we're expecting a permanent step up in repair and maintenance cycle.
Lowe's sales outlook disappointed investors and raised concerns the pandemic-fuelled boom in DIY and decorating projects is cooling. It is estimating overall sales of about USD95 billion for the 2021 fiscal year, which is one week shorter than the 2022 fiscal year. Total same-store sales will range from USD94 billion to USD97 billion in its upcoming year. That fell below analysts' estimates of USD97.64 billion, according to Refinitiv Financial Solutions.
During an analyst meeting, chief financial officer Dave Denton acknowledged that Lowe's is preparing for a "modest sector pullback in 2022" when compared with a year of such high demand and sales boosted by government stimulus.
Lowe's sales have gotten a lift from Americans who fixed up their yards, tackled DIY projects and redecorated rooms during the COVID-19 pandemic. Even as some of those "nesting trends" recede, however, its sales have been buoyed by the strong real estate market.
Separately, the company said it plans to buy back about USD12 billion in shares both this year and next year.
Sources: Retailwire, AARP, PRNewswire, Lowe's Home Improvement and CNBC.