Bunnings tells MBAV supply issues critical
Master Builders Association of Victoria summit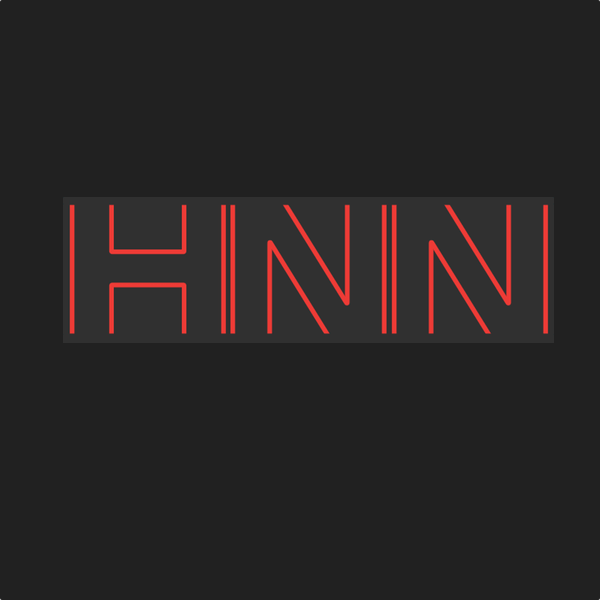 Ongoing supply delays and shortages lead to timber price increases in Queensland, New South Wales and Tasmania
Thu Oct 07 2021
The Master Builders Association of Victoria recently organised an industry resources summit where Bunnings' head of builders' solutions, Duncan Bryce referred to the unprecedented problems with the supply and demand of building materials. According to the Herald Sun, Mr Bryce said:
We have got this perfect conundrum of rising prices, rising demand, and a lack of containers. We are still seeing price increases. September 1 saw another raft of price increases across a range of categories.
There are still continuing price increases, we haven't seen a dramatic stabilisation in that space.
Mr Bryce said there had been a 26% increase in demand for detached homes, which was good for jobs. However, there are now problems because of the limits on imports of structural timber available - which often makes up about 20% of the market - while the domestic manufacturing capacity was already stretched.
He said the local industry had stepped up, but this was "using future years' logs", which caused longer term issues.
Some of the issues driving global supply problems was latent demand for housing in the US which is up to five million buildings, shipping shortages and freight congestion that has led to some empty containers arriving in Australia because of limits on container movements at ports.
Victoria's Better Regulation commissioner Anna Cronin said she was due to hand a report on building material shortages to the Andrews government in late October. The paper will look at issues such as plantation resources and local timber manufacturing in Victoria.
Queensland
Master Builders Queensland deputy CEO Paul Bidwell said the cost of timber, frames and trusses had increased 75% since the start of the year and could increase another 20-25% from November, reports The Courier-Mail.
The latest Master Builders survey shows trade supply pressures across almost all 15 product categories, with the greatest difficulty accessing timber, windows, steel products and roofing supplies.
Mr Bidwell said there was "no way out" for builders, who were having to absorb increasing costs out of their own pockets - costs that will eventually flow through to homeowners. He told The Courier-Mail:
There are a lot of builders experiencing the profitless boom, and a profitless build for some may be the best outcome because the other outcome is they fall over. Some of the big builders are hurting as well because they work on volume and that volume is not going to return a profit...
Mr Bidwell said while a business with a greater volume of builds might be able to get their materials ahead of a smaller builder due to their larger transactions with the supplier, it did not offer any delivery guarantees.
Costs are going up, we are seeing price lists all going up, no pattern other than prices heading north. It's not the builders or the building community's fault.
Brisbane builder Blake Lanham, who manages 22 dwellings across 16 sites under his company LanCon, said he feared the soaring cost of materials would not eventually come down as some in the industry expected. He told The Courier-Mail:
The pressure has been ridiculous. We've seen 15-20% rises in the cost of frames every month since the beginning of the year, and quote validity periods have gone from 60 days to around seven. Right now, prices are going up 5% every quote.
There are companies just signing contracts for houses they can't even start to build for months, thinking this is the best thing that's ever happened (the building boom), but they won't know what's hit them until they're halfway to three-quarters through the build...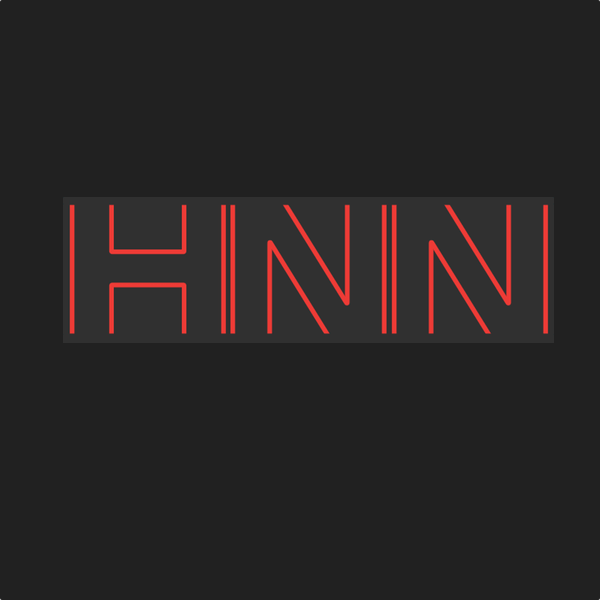 In Far North Queensland, Dynamic Timbers manager Nathan Smith said the shortage of supply has been "out of control". Mr Smith said its three stores based at Cairns, Atherton and Innisfail were flat out. He told The Cairns Post:
We have been at the point where we were 13 weeks from order to delivery, but now we are back to eight.
From what we are seeing, delays are rife throughout the whole industry and we are also hearing stories about a shortage of roofing iron and roofing screws.
Mr Smith said the shortage meant higher costs for everyone in the industry.
It's difficult for builders to quote work at the moment as we don't know what our prices will be mid-2022. We have seen price rises 10 to 15% almost every second month and over the last 18 months our costs have increased 75%.
Mystyle Homes owner-director Grant Hartwig, who is managing 38 dwellings across the Cairns region, said he feared the increasing cost of materials would force some builders out of business. He told The Cairns Post:
Apart from price rises, it's affecting everyone's cashflow as you cannot claim the next stage of your build if you cannot move from the base to the trusses. It affects your cash flow, the builder has to wear it, so volume builders on very tight margins could be in trouble.
We are thanking our lucky stars we stopped signing up new builds in November.
Mr Hartwig said this had created a situation where, "the builders are not making money but the tradies are". He explains:
We had a renderer who upped his rates three times on us one afternoon. I'm always talking to suppliers about delivery dates.
Many Master Builders members fear the federal government's recent $15 million investment to alleviate the timber shortage will not be enough to safeguard the viability of builders and tradies. Tradies in Business co-founder Nicole Cox told The Courier-Mail:
...Big project builders might have access to the funds to secure that material, but small to medium builders just can't and are often too late to the party. Many had to sign fixed-price contracts by December 31 last year because of the HomeBuilder grant, which means those quotes don't take into account the increase in material and labour costs.
A large proportion of the work over the next 12 months are fixed-price contracts, which means builders are stuck. I can't see (the increased costs) coming down, which means increases for homeowners as well, who are understandably disgruntled.
Housing Industry Association Queensland executive director Michael Roberts also said it was nearly impossible for builders to provide an accurate quote for a house they would not start building for 12 months when they did not know the price of materials beyond October. He told The Courier-Mail:
How does the builder lock in a contract now when the costs are so unpredictable? At the moment, they can't lock in prices with suppliers for more than a month ahead.
New South Wales
A recent NSW Upper House inquiry heard the $80,000 worth of timber currently needed in each new home is facing price rises of 20-30%.
Although former NSW Deputy Premier John Barilaro ensured an additional 270,000 tonnes of timber will enter the domestic supply chain over the next three years, experts say that won't cover an estimated 1.7 million tonne shortage.
NSW Labor natural resources spokeswoman Tania Mihailuk said the shortage must become a high priority for the state government. As reported by the Daily Telegraph, she said:
As NSW finally emerges from its COVID lockdown, the construction and home building industry is set to launch into overdrive and is now facing a shortfall of over 50,000 timber frames, which is only going to exacerbate the already critical shortage of timber in NSW.
While we understand that the 2019/2020 bushfires heavily impacted timber supply, nearly two years on, the NSW Government still hasn't presented a plan to find a solution to the current shortfall of a massive 1.7 million tonnes of timber.
The inquiry also heard COVID-19 delays, fires in the US and demand in Europe has constrained imports.
Last month, the state government directed the Forestry Corporation to divert selected softwood log exports - impacted by the China trade embargo - to domestic markets. However, inquiry chair and Shooters Fishers and Farmers MLC Mark Banasiak said the government's target to build more than 1.5 million additional homes by 2060 looks in trouble.
The shortage means we are already seeing significant hold-ups on construction on the south coast and in southwest Sydney.
A spokesman for Mr Barilaro said:
...A record 5 million tonnes of fire-affected timber has been supplied to the industry, ensuring NSW timber operations could maximise available timber, processing it into essential products including house frames.
The extent of this salvage operation has been critical in ensuring the viability of timber processors in NSW, and the important jobs they generate.
This salvage harvesting effort has been complemented by the NSW Government's $46 million equity injection to Forestry Corporation to support re-establishing plantations, expanding two production nurseries to increase seedling production and repairing infrastructure and roads damaged by fire.
This season approximately 16 million seedlings were planted to re-establish timber plantations, well up on the normal 10 million.
Tasmania
A report from Master Builders Australia and the Australian Forest Products Association estimates Tasmania will be short 5100 house frames by 2035 under current trajectories.
Master Builders Tasmania chief executive Matthew Pollock said the shortages were already causing delays throughout the supply chain and were projected to become worse. He told The Mercury:
This analysis is a wake-up call for decision makers to act now to avoid a construction industry crisis in the next decade. We can't build houses if we do not have the timber to build frames.
Timber shortages are a handbrake on our recovery, limiting our ability to meet community demand for housing.
Mr Pollock said the current shortages could be a sign of things to come unless long-term planning occurred now.
International supply chains have been disrupted, that's due to COVID, that's still ongoing in the construction industry. It's coincided with a mini housing boom thanks to government-led stimulus.
It means we will build more houses over the next 12 months than perhaps any other year on record. But we do need to also address critical issues in the supply chain, and timber is one of those.
COVID-induced supply chain problems have already caused delays in sourcing timber for frames, but the Tasmanian Forest Products Association (TFPA) fears it could get worse in the coming years, according to The Advocate.
TFPA chief executive Nick Steel said the government needed to set aside more tree-planting land to bolster local supply. He said ordinarily about 20-25% of ­supply came from imports into Tasmania, but that it had slowed to a trickle ­because of border lockdowns.
This report shows that state and federal governments need to seriously tackle the policies which will drive forward new plantings of the right types of trees at the right scale and in the right places.
Australian governments need to work together on a national plan that delivers an immediate increase in our plantation estate to ensure Australia can meet its future housing construction needs. Future generations of Aussie homeowners are counting on it.
Resources Minister Guy Barnett said the government was in talks with the industry about ways to alleviate the timber shortage. He said much of the problem came down to supply and demand, with the industry experiencing a boom of activity during the lockdown period.
It's a nice problem to have, but there is a shortage for certain timbers for building and construction purposes and we need to do everything we can to work with industry and our community to make sure we can deliver on that supply.
We continue to support a viable and sustainable forest industry because if you lock that up you won't have any timber for the building and construction sector. It's a bit of a no-brainer.
Mr Steel said the state had a plan for social housing and population growth, but not for timber supply. He said the government needed to encourage farmers to use their land for plantations, while avoiding the issues of forestry managed investment schemes of the past. He told The Advocate:
We need to build that trust back with farmers, so there really needs to be appropriate initiatives and policies put in place. !It's up to industry to work with the state and federal governments to come up with those initiatives to incentivise so we can actually work with farmers to plant trees.
The TFPA estimated that between 30,000 and 35,000 hectares in Northern Tasmania had been identified as appropriate for private plantations.
Tasmania sources about 30% of its timber from outside of the state, while some of its own timber is also sent to be processed on the mainland before returning.
Related: Boom in home renovations is leading to product shortages and higher prices.
Home reno demand leads to supply shortages - HNN Flash #44, May 2021
Related: Timber shortage leads to delays and price increases for retailers.
Timber access challenges continue for retailers - HNN Flash #49, June 2021
Related: Timber prices up in Australia, down in the US.
Price of local timber continues to rise - HNN Flash #54, July 2021
Sources: Herald Sun, The Courier-Mail, The Cairns Post, Daily Telegraph, The Mercury and The Advocate