Big box update
Bunnings Mt Isa store on track for 2022 opening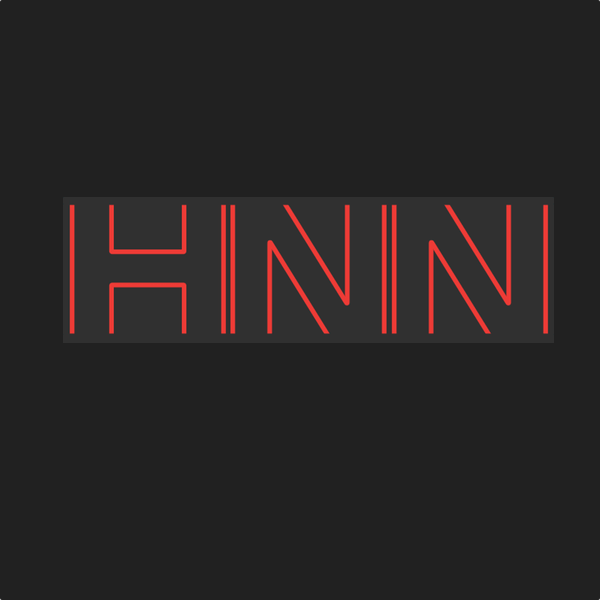 Some Bunnings staff have indicated they will quit over vaccine mandate and sponsorship for Sydney motor sports event
Thu Oct 07 2021
Building is taking shape at Bunnings new Mt Isa store; the vaccine mandate has led to a small number of Bunnings employees deciding to leave the company; and Bunnings Trade has taken official naming rights of the Supercars event in Sydney.
Mount Isa
Bunnings said its new Mount Isa store in Far North Queensland is on target to open in the new year. Michael Rodwell, Bunnings area manager, said construction was progressing as planned at the site on West Street. He told The North West Star:
The building structure is now fully enclosed, and the internal floors and fit out have recently commenced. Car park works are expected to get underway soon, with opening still on track for early 2022.
All team members from the existing Mount Isa store will transfer to the new store once complete, and will be joined by additional team members. We look forward to welcoming local customers to the new store next year.
In addition to a 172-car park with two entrances from West Street and one from Alma Street, the store would operate from 6am to 9pm seven days a week.
Related. Bunnings appointed Hutchinson Builders in March 2021 to begin work on the Mount Isa site.
Big box update: progress on Mount Isa - HNN Flash #48, June 2021
Vaccine mandate
Bunnings managing director - Australia and New Zealand, Mike Schneider said a small number of employees have quit over opposition to the Victorian government's vaccination mandate, according to an exclusive report in The Age. He said that while the response from staff towards getting vaccinated had been overwhelmingly positive, the business had started to see some workers quit due to state government requirements that they get the jab. He told The Age:
We've already had a very small number of team members here in Melbourne who've indicated that they're going to leave Bunnings. And we've heard the same from some of our trade customers with subcontractors and such that aren't prepared to get vaccinated.
The Victorian state government requires authorised workers to be fully vaccinated by November 26 to come to work. This includes retail staff working at Bunnings. Some staff in certain local government areas in Sydney also must get vaccinated.
Mr Schneider said the issue of mandatory vaccines was tricky, with Bunnings providing hesitant employees with ample time to get health advice and information about the vaccines before taking any further steps.
Some are taking annual or long service leave, and we'll work with those team members to go and get that all-important health advice. After that, they can access leave without pay, but in Victoria, it's very clear you need to be vaccinated by November 26, or you can't come to the site.
What we're not going out there and saying is: 'if you don't have the vaccination by the 26th of November, you're fired'.
However, Mr Schneider acknowledged unless government mandates change, workers who are not vaccinated will not legally be able to work with the business. He said:
We value our people, and we'll work with them as best we can. They'll make choices, and we'll need to make choices, and those will be hard ones, I suspect. We hope that people do the research, get the confidence, get the jab - that's our message.
Bunnings currently has 14 vaccination sites across the country and has vaccinated more than 66,000 people through its sites so far. Mr Schneider said:
What we've been very clear with all governments across Australia, New Zealand and health departments is if there's a way we can help, we are absolutely there to help.
Wesfarmers CEO provides update on the vaccination hubs at Bunnings stores in Sydney - HNN Flash #61, September 2021
There have been a number of protests in Victoria over vaccine mandates, most notably from the construction and trades industry which were told by the state government in mid-September that they must be vaccinated to continue working on site.
Mr Schneider said while he acknowledged Victorians were fatigued and tired, he said it was "crystal clear" that vaccinations were the path out of lockdowns. He said:
It doesn't do anyone any favours going out and then protesting in the way that people are protesting.
Related: CFMEU building industry protests in Melbourne.
Melbourne CFMEU protests indicate fading power - HNN Flash #64, September 2021
Supercars
Bunnings Trade is backing the first Sydney Motorsport Park event on the revised 2021 calendar. The Eastern Creek venue will stage four back-to-back weekends of racing.
The first event, the Bunnings Trade Sydney Super Night, will play host to a trio of sprint races. Two of the races will be held under lights, marking the first night racing since 2020.
Bunnings Trade announced an expanded partnership with Supercars for 2021 and 2022 earlier this year. The new deal incorporates the Bunnings Trade PowerPass Power Play, which is seen on Supercars' broadcast and digital platforms.
It also includes naming rights to the popular Supercars' tipping competition that offers a variety of prizes for fans, headlined by a $1000 Bunnings Gift Card and 2022 Supercars event package for the overall winner. Penny Gray, head of Bunnings Trade solutions said:
Bunnings Trade is thrilled to support Supercars highly anticipated return to racing with the Bunnings Trade Sydney Super Night. Our team and PowerPass customers are passionate racing fans, and we know the wait will have been worth it with a show-stopping first event back at the Sydney Motorsport Park.
Supercars CEO Sean Seamer added:
I'd like to thank Bunnings Trade for coming on board as the naming rights partner of our spectacular return, under lights at Sydney Motorsport Park from 29-31 October. This event is significant for our category and our sponsors. Fans around the world will be tuning in to see our return to racing.
Bunnings Trade has been an extremely flexible partner of Supercars throughout 2021 and we are thrilled that as an industry leader, they are continuing to support our sport as the naming rights partner of this event.
Related: Phillip Island in Victoria will host the ninth round of the 2021 Repco Supercars Championship with Bunnings Trade the naming rights partner.
Big box update: Bunnings Trade Supercars - HNN Flash #60, August 2021
Sources: The North West Star, The Age and Supercars