Big box update
ACCC does not oppose Bunnings' Beaumont Tiles acquisition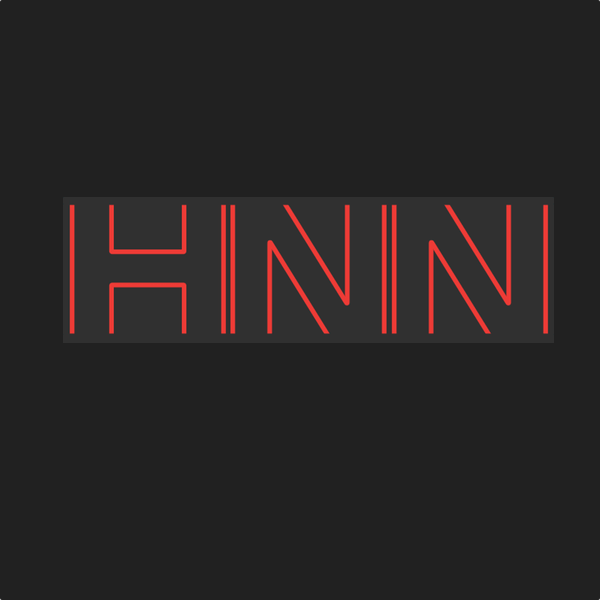 Store developments in Port Augusta and Jimboomba as well as real estate sales
9 Dec, 2021
Bunnings' acquisition of Beaumont Tiles is not opposed by ACCC; plans move ahead for Port Augusta development; Bunnings said it will add approximately $36 million to the local economy with its proposed store in Jimboomba (QLD); Kempsey store site in New South Wales has been sold; and a yet-to-be-built outlet in Hervey Bay (QLD) has been placed on the market.
Beaumont Tiles
The Australian Competition & Consumer Commission (ACCC) has found that Bunnings' proposed acquisition of Beaumont Tiles is not likely to substantially lessen competition. In a statement, ACCC chair Rod Sims said:
At first glance, Bunnings taking over a major tile retailer appears concerning, but our investigation found that Bunnings is not a strong competitor in tile sales. This is not a case of a close competitor buying up its rival.
However, the ACCC's decision not to oppose this deal is based on the specific circumstances and should not be read as any indication that the ACCC will reach the same conclusion in relation to future possible acquisitions by Bunnings.
The way in which Bunnings is competitively constrained by specialised retailers, and the potential impact on customers and manufacturers, varies depending on the product and market circumstances. Any future expansion by Bunnings into more specialist retailing categories through acquisition of existing competitors will be very carefully considered by the ACCC.
In this case, the ACCC found that specialist tile retailers compete much more closely with each other than with Bunnings. Mr Sims said:
Specialist tile retailers have a far more extensive range, displayed in dedicated tile showrooms with specialist staff who can provide design and product advice to customers and referrals to tilers. Specialists also have stronger relationships with larger builders, and usually deliver tiles direct to work sites.
By contrast, Bunnings generally sells small volumes of tiles in-store to DIY customers, and tilers and other trades people undertaking small jobs.
Industry participants who spoke to the ACCC highlighted Bunnings' lack of services offered by specialist retailers such as product or design advice as a particular reason Bunnings is not a strong competitor to specialist tile retailers. Mr Sims said:
Following the acquisition, several large and small specialist retailers will remain to compete with Bunnings in every state and territory.
However, the ACCC did hear some concerns, primarily from other tile retailers, that a combined Bunnings-Beaumont Tiles would come to dominate tiling retailing. These concerns include, for example, that the combined firm could prevent or hinder rivals from easily accessing tiles on comparable terms, or from easily serving a significant body of customers.
The ACCC undertook extensive inquiries with customers, local and overseas tile suppliers and competitors, and examined financial information and company documents to inform its assessment.
Ultimately, the ACCC found that these concerns were not likely to eventuate because of the availability of many alternative manufacturers and suppliers of tiles globally, and a diverse customer base for tiles in Australia. Mr Sims said:
There is little doubt that the proposed acquisition will allow Bunnings to compete strongly with specialist tile retailers, particularly in supplying larger builders who Bunnings has struggled to attract to date.
Stronger competition may pose challenges for some tile retailers, but it is unlikely to lead to a substantial lessening of competition in this market.
In considering the proposed acquisition, the ACCC has applied the legal test set out in section 50 of the Competition and Consumer Act. In general terms, section 50 prohibits acquisitions that would have the effect, or be likely to have the effect, of substantially lessening competition in any market.
Background
The ACCC considered the impact of the proposed acquisition in markets for the retail supply of tiles and tiling ancillaries (such as glues, grouts, sealants and tools), as well as competition at national, regional and local levels.
The ACCC said it did not reach concluded views on the precise definitions of the markets, as it would not significantly alter the assessment.
In its analysis, the ACCC found there are significant differences between the offerings of specialist retailers and Bunnings, meaning that specialist tile retailers, like Beaumont Tiles, compete most closely with each other and are more important to competition in tile retailing.
While Bunnings' aggregated sales of tiles are significant, its sales on a per-store basis tend to be quite small and mainly to DIY and similar customers "off the shelf". In comparison, Beaumont Tiles and other specialist tile retailers offer a much more extensive range exhibited through dedicated tile showrooms, and they offer additional important services, such as design advice and referral to tilers. They generally also deliver tiles to customers. Some specialist retailers also have stronger relationships with larger builders, particularly residential builders, which typically involves delivering tiles directly to work sites.
Post-acquisition, other significant competitors, as well as smaller competitors, will remain in most urban areas and will continue to compete with a combined Bunnings/Beaumont Tiles. This includes larger chains like National Tiles, regional-level chains in some states, large single-site retailers in some state capitals, online retailers and a large number of small individual retailers.
The ACCC also considered whether, over the long term, a combined Bunnings/Beaumont Tiles may frustrate or hinder rivals from readily accessing some inputs or a significant group of customers, for example through bundling products, potentially leading to a reduction in competition.
The ACCC concluded that the proposed acquisition is not likely to substantially lessen competition in relation to inputs, as there is a range of alternative manufacturers and suppliers of tiles globally and most tiles sold in Australia are imported.
In relation to the potential for competitors to be frustrated or hindered from accessing customers, the ACCC noted that there is a very diverse customer base for tiles in Australia, including customers who do not require any hardware or building products beyond tiles and tiling ancillaries. This means that, even if a bundling strategy was adopted, there will remain a large proportion of customers who are not interested in a bundled offer, limiting any potential anti-competitive effect.
Related: Earlier this year, HNN reported the move by Bunnings to acquire Beaumont's is surprising, in that this will involve Australia's largest hardware retailer in a business highly unlike its warehouse-based stores. It's possible the real growth opportunity is a move into bathroomware, taking on companies such as Reece Group.
Bunnings to buy Beaumont Tiles -HNN Flash, April 2021
Port Augusta
The Upper Spencer Gulf Regional Assessment Panel (RAP) in Port Augusta (SA) recently met to discuss and approve planning consent of the proposed Bunnings store, and to hear any opposition, according to The Transcontinental.
There was mixed support for the project, with the RAP report stating it had received 439 representations in support of the development, 11 representations of support with concerns, and six representations opposing the development.
Of those with concerns about the project, the main points expressed included inappropriate location; high vehicle movements at proposed location; local businesses suffer; problems with design, and impact on land. It will not be a low impact business.
Despite opposition presented, the RAP approved the planning consent. Port Augusta Mayor Brett Benbow said he was hopeful the project will have a positive impact on the community. He told The Transcontinental:
There was some really good submissions for and against, but the panel decided it fell in line with what was required. I am happy that it has gone through for the community, and for employment, and for activity around our region.
I think it is fantastic for the whole region, we will have people coming to our city instead of going to Adelaide. Hopefully the business will help more kids find casual work, and older people to find full-time work.
It is a good shot in the arm, for the industry and the region itself.
At the same time, Mayor Benbow did sympathise with local businesses that will be in direct competition with the new Bunnings. He said:
I do feel for some of the businesses that will be impacted. It was suggested at the meeting they may need to think outside the box now and start to adjust their business to see what is coming.
Related: Bunnings confirms its plans to enter the Spencer Gulf region.
Port Augusta Bunnings proposal confirmed - HNN Flash #56, July 2021
Jimboomba
Despite the development application for the Bunnings Jimboomba store gaining approval, the retailer is currently working through some amendments to the conditions. This is a typical part of the development approval process.
Logan City Councillor for Division 9 Scott Bannan said council and Bunnings were still negotiating. Cr Bannan told The Courier-Mail:
The warehouse has been approved but they haven't actually bought the land yet. There is still some back and forth on the traffic management plan too.
TMR [Department of Transport and Main Roads] hasn't approved that part yet either.
Andrew Marks, director of Bunnings property and store development said he could confirm the development application for a new Bunnings Warehouse in Jimboomba had been approved. He told The Courier-Mail:
However we are continuing to work with the relevant authorities on the conditions of the development approval, including roadworks. The new store would be located on Anders Street, Jimboomba and the site was chosen to service the growing areas of Jimboomba, Yarrabilba and Flagstone.
The development is expected to create more than 95 team member positions for locals, as well as approximately 105 construction jobs.
Mr Marks said Bunnings would invest approximately $36 million into the development.
Cr Bannan said he believed there could be some backlash with the hardware giant moving in next door to the existing Mitre 10 outlet.
But I ultimately believe this will be positive for the local community. Nothing wrong with a bit of competition. And it's bringing jobs which is always a positive.
The Jimboomba Mitre 10, next to where the new Jimboomba Bunnings will be, is owned by the Woodman family, who also own the Beenleigh Mega Mitre 10.
Before this, the Woodman family ran a Mitre 10 in West Mackay, which they have owned since 1976. Their West Mackay Mitre 10 shut down in 2017, with the Woodman family blaming the opening of a new Bunnings near the Mackay store.
In 2017 Kerry Woodman announced the Mackay store would remain a head office for his other trade supply businesses, while Woodman's Mitre 10 stores in Sarina, Marian, Proserpine and Cannonvale would be rebranded as Porters Mitre 10.
Related: Porters buys four Woodmans Mitre 10 stores.
Store consolidation in Mackay, QLD - HI News, page 13
Related: Jimboomba will be home to Bunnings' fifth store in the region.
Bunnings store to be built next to Jimboomba Mitre 10 - HNN Flash #64, September 2021
Kempsey
Bunnings has sold its unbuilt South Kempsey store on the NSW mid-north coast for $28.55 million to a Victoria-based syndicate led by real estate developer, The Lowe Group.
Bunnings offered the property with a 10-year leaseback starting in mid 2022, when the outlet is scheduled to open. The vendor has put construction costs at $12.5 million, according to the Real Estate Source website.
Located on 2.983 hectares at 320 Macleay Valley Highway, around 3kms south of Kempsey's CBD, the 10,999sqm warehouse will replace the Kempsey Rose Motor Inn. The region is about 420 kilometres north of Sydney, between Port Macquarie and Nambucca Heads.
According to the Australian Financial Review, 11 freestanding Bunnings Warehouse outlets worth more than $412 million have changed hands so far in 2021.
In June, the Bunnings Young store in NSW was bought for $11 million by a Sydney-based private investor
A Bunnings store in Horsham (VIC) also changed hands for $9.8 million on a yield of about 5.9% in July. The 7465sqm property with a lease to Bunnings until 2025 was bought by an offshore private investor from a consortium of New Zealand-based investors.
In June, a newly built Bunnings warehouse west of Brisbane changed hands on a benchmark yield of 4.2% after selling for $22.2 million at a portfolio auction. The 9421sqm Bunnings on a 2.17-hectare site at Plainland (QLD) sold 11% above its reserve following a bidding war between two Melbourne-based families.
Hervey Bay store
Bunnings is offering another unbuilt outlet in Hervey Bay (QLD) for sale, reports the Real Estate Source.
The hardware retailer can expect about $55 million for the Pialba property, sources told Real Estate Source, which would reflect a yield of 4.2%.
The 17,421sqm retail complex with 451 car parks, will be developed on a 4.72 hectare block at the north east corner of Main and McLiver streets, beside its existing store. Bunnings Hervey Bay is due to be completed in late 2022.
The vendor will pay starting annual rent of $2.34 million, and with options, it can stay until 2080.
Related: Bunnings has been given the green light for a $56 million development in Hervey Bay (QLD).
Hervey Bay to get a new Bunnings - HNN Flash #24, November 2020
Sources: Australian Competition & Consumer Commission, The Transcontinental, The Courier-Mail, Australian Financial Review and Real Estate Source