Big box update
Bunnings store build in Caboolture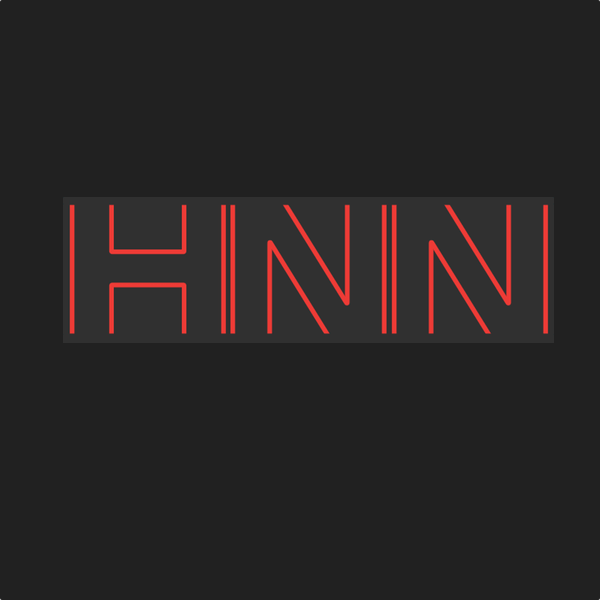 Objections to Jolimont development and legal exchange over potential names for Adelaide Tools business
Fri Sep 10 2021
Construction plans for a Bunnings store in Caboolture (QLD); concerns over proposed Jolimont development in WA; family members with links to the Adelaide Tools acquisition are concerned about the potential future use of the family name; and a number of community clubs are recipients of Bunnings Rugby Assist in New Zealand.
Caboolture
Major construction is due to start soon on the Bunnings store that is part of the Big Fish Business Park located on Pumicestone Road, Caboolture (QLD). Moreton Bay Regional Council approved a plan for a $32 million Bunnings Warehouse in January 2021.
Bunnings area manager Andy Stewart told the Caboolture Shire Herald the store is expected to open late 2022. It will include the main warehouse, outdoor nursery, timber trade sales area, cafe and playground on more than 13,000sqm with parking for 400 cars.
The business park is on a 15ha site has a retail precinct that will be anchored by Coles and Chemist Warehouse. It will service not only the growing Caboolture region but also the future residents of Caboolture West, a new suburb-sized greenfield development project north of Brisbane.
Related: Bunnings gains approval for a store in Caboolture (QLD).
Caboolture (QLD) will get a Bunnings store - HNN Flash #31, February 2021
Jolimont
The four-storey Bunnings store proposed for 616 Hay Street in Jolimont (WA) is on a site next to a retirement home. The project has received more than 165 submissions, including 135 opposing the development, with many of the objections coming from the 300 elderly residents at the neighbouring St Ives Centre retirement home, according to The West Australian.
Most complaints focus on noise and traffic, with claims speed humps in the area do little to deter hoons, putting those using walking frames and wheelchairs at risk when trying to cross Hay Street.
The development plan includes two basement levels of parking for about 420 cars, a retail store, and a mezzanine level for offices. The ground floor would include a playground, a nursery, a bagged-goods area and two commercial tenancies.
It was being considered by the Inner North Joint Development Assessment Panel on Friday, 10 September 2021.
Related:
Subiaco council recommends approval for Bunnings store - HNN Flash #61, September 2021
Trademarks
It has been reported that Bunnings is considering using the name of the Dontas family, well-known in Adelaide, as part of a major expansion of a new tool retail brand across Australia and New Zealand.
However members of the Dontas family have objected to Bunnings' potential use of its name, according to The Australian. The family, which has interests in the hardware and racing industries, said plans by Bunnings to use its name "has serious implications for us, our children and future generations".
The Dontas brothers - Mark, Troy and Supercars driver Craig - have historic links to the Adelaide Tools business, now part of Bunnings. The business runs deep in the family after their grandfather, Sam Dontas, founded Western Auto and Electrical Service in 1936, and the name was subsequently changed to Electric Power Tool Services.
Following Sam's death in 1991, their aunt, Marissa Peach (nee Dontas), and husband Robert took control of the business in 1996, with the Adelaide Tools brand name launched in 2012.
Bunnings completed its acquisition of Adelaide Tools from the Peach family in May 2020 for an undisclosed price. (Marissa and Rob's son Adam Peach remains involved with the business.) Bunnings announced that it will be rebranded and expanded to as many as 75 outlets across Australia and New Zealand.
The new name has not been revealed but a search of the IP register by The Australian shows Bunnings' trademark applications for "Dontas", "Dontas Tools", "Dontas Workgear" and a Dontas logo, "Onya Tools", "Project Tools" and "Benchmark Tools".
The use of the family name is the bone of contention for the family and lawyers' letters have been exchanged. Trademark lawyer Dave Stewart, of Bennett + Co, said in a statement to The Australian:
This [use of the Dontas name] is contrary to the wishes of a significant part of the family who had a historical part in establishing the iconic South Australian business over 70 years ago.
Troy Dontas told The Australian:
Bunnings purchased the business named 'Adelaide Tools'. I don't feel they have the right to use our family name nor should it have been part of any transaction. We don't think Bunnings knew what they were buying.
Bunnings' commercial chief operations officer, Ben Mcintosh, said new names were being considered to help the company's growth outside SA.
One of the names is Dontas which recognises Adelaide Tools' founder Sam Dontas and the company's proud 70-year history.
We're disappointed that some members of the family aren't supportive of this option. However, Dontas is just one of a number of names we're considering.
In addition, Mark and Troy separately own three Stihl dealerships in SA, which they said is "perpetuating the association" of their family name with trade and retail customers. Mark, who appears in the national Stihl television campaign, said the situation was "unacceptable". He said:
Bunnings don't sell Stihl products, but it will be perceived that we have a connection to our opposition by way of our family name. Our family name is rare, so it's only natural these perceptions will happen. Bunnings seem determined to profit from our family name.
They really don't have right to use our family name, and I feel they don't understand the goodwill that our family name has in the South Australian tool industry connected to our businesses.
Craig is very recognisable in the Supercars racing scene and has built a sports commercial business. He carries endorsements by conflicting brands such as Total Tools, Bosch Tools, and other tool trade-connected brands. He said:
It doesn't help anyone for Bunnings to be selling under the 'Dontas' name while I am an ambassador for Total Tools. This will create a lot of confusion. It has already been flagged as a conflict, and I am set to lose hundreds of thousands of dollars in endorsements.
In an exchange of lawyers' letters, the Dontas brothers learned Bunnings regarded the purchase of Adelaide Tools entitled them to use the "Dontas" name. Mr Stewart said:
Bunnings' purchase of Adelaide Tools would have included Adelaide Tools' goodwill. But Adelaide Tools was never known as 'Dontas Tools'.
Either the Peaches or Bunnings seem to have made a mistake in thinking that the purchase of the goodwill included acquiring the right to use the surname of the founder of the business.
The Dontas brothers don't think Bunnings started down this path deliberately intending to profit from the industry-famous Dontas name, but they think Bunnings has taken things a step too far.
Related: In June, Bunnings managing director Michael Schneider unveiled the growth plans for Adelaide Tools during his presentation at Wesfarmers' strategy day.
Bunnings Strategy Day 2021 - HNN Flash #48, June 2021
Bunnings Rugby Assist (NZ)
Twenty community rugby clubs in New Zealand will receive a share of NZD300,000 worth of Bunnings Warehouse products and materials after being selected as the inaugural recipients of Bunnings Rugby Assist. They will be able to improve their facilities including repairs to flood damage, leaking roofs and upgraded bathrooms for women's players.
Five clubs have been selected to receive support to the value of NZD30,000 and another 15 will receive support to the value of NZD10,000 as a result of Bunnings' partnership with New Zealand Rugby (NZR) as the naming rights sponsor for the National Provincial Championship, Farah Palmer Cup and Heartland Championship.
New Zealand Rugby general manager - community rugby, Steve Lancaster, said the response to Bunnings Rugby Assist has been very positive with a third of New Zealand rugby clubs applying. He told Sun Live:
Grassroots rugby plays a vital role in the game we love, it's fundamental to keeping the game strong. We're thrilled to have Bunnings Warehouse in our corner, providing some extra support to club rugby in the form of Bunnings Rugby Assist.
Bunnings currently employs over 4,900 team members in New Zealand. In FY20, the big box retailer participated in more than 5,200 community activities, helping to raise and contribute more than NZD1.1 million dollars for local community groups. NZ Bunnings director Ben Camire said:
The passion and dedication shown by the club volunteers and communities who applied for Bunnings Rugby Assist is really encouraging. They share our goal of helping to build grassroots rugby, which is at the heart of every community in this country.
Bunnings has a longstanding commitment to making a meaningful contribution to the wider community, so we are really excited to be able to make a positive difference to grassroots rugby through Bunnings Rugby Assist.
Bunnings Rugby Assist ambassador and All Blacks legend Stephen Donald said he is looking forward to seeing the positive impact of the program on local rugby clubs and their communities.
The support I've experienced and witnessed from local club rugby is so important to the players and keeps the sport thriving. It's crucial for the next generation of rugby legends that we support grassroots rugby.
Related: New Zealand Rugby and Bunnings Warehouse announced a three-year deal earlier this year.
Bunnings sponsors New Zealand Rugby - HNN Flash #40, April 2021
Related: In Australia, the Bunnings Helping Hand program has been giving community AFL clubs the opportunity to access grants worth AUD30,000
Bunnings grants for women's football - HNN Flash #43, April 2021
Sources: Caboolture Shire Herald, The West Australian, The Australian and Sun Live (New Zealand)