Supplier update
Bathroomware brand admits to likely resale price maintenance: ACCC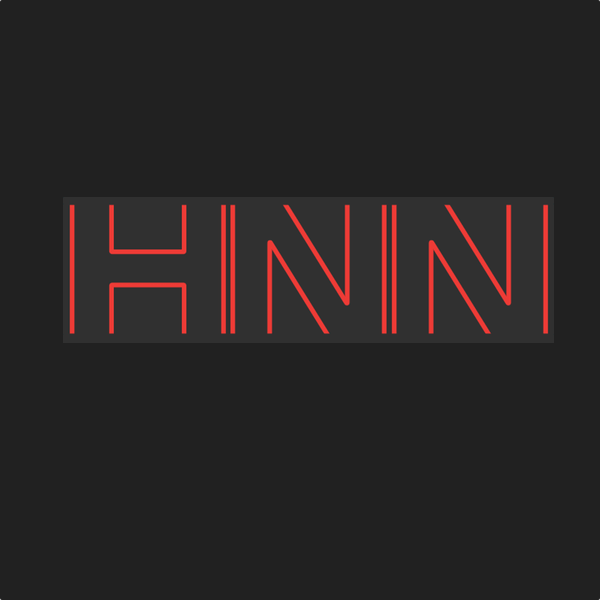 Weber Barbecues has signed on to become the official naming rights partner of the Women's Big Bash League
Fri Sep 10 2021
The Australian Competition & Consumer Commission (ACCC) has made moves recently to increase its profile for Australian businesses in terms of competition compliance. This has included a move to acquire more power to prevent mergers that it deems anti-competitive.
The primary shift that is occurring worldwide is for competition provisions to move away from the past standard. This standard essentially meant that even large corporations were free to influence markets, as long as there was no net detriment to consumers. Previously, "net detriment" was reflected in terms of price - almost to the exclusion of all other factors.
More recently competition regulators - including the ACCC - have expanded the definition of net detriment to include market controls that effectively prevent or limit the development of new products and/or services. A good example of this type of behaviour is the acquisition by a large company of a small company, when this occurs to prevent the smaller company from developing as a competitive threat.
One way of seeing this position is that competition regulators have extended the definition of net detriment to deal with far-future events, which involve the development of the overall market. Built into this oversight is seemingly a guarantee that corporations offering a "be acquired or we will ruin the value of your business" ultimatum to smaller businesses will find themselves subject to anti-competitive oversight. One company widely regarded as having engaged in this behaviour is global online retail company Amazon.
A recent case involving Nero Bathrooms International Pty Ltd (trading as Nero Tapware), indicates that the ACCC may also be increasing its surveillance of, and reaction to practices it regards as approximating price fixing.
Nero is a national supplier of Nero branded bathroom products, supplying over 1000 independent chain stores across Australia.
It has admitted it was likely to have engaged in resale price maintenance by withholding supply of its products from a small independent building supplies retailer when that retailer failed to raise its advertised prices.
According to the ACCC, Nero admitted that in March 2020, it made statements to a retailer that the retailer's prices were too low, that it should not advertise Nero products at a price lower than 15% off the recommended retail price (RRP), and that it should raise its online advertised prices so those prices were not lower than 15% below the RRP. When the retailer did not raise its prices, Nero is said to have stopped supplying the company.
It is illegal for manufacturers and suppliers to attempt to stop retailers from discounting their prices below a specified price, such as the RRP. ACCC Deputy Chair Mick Keogh said:
Nero has acknowledged that it was likely to have breached the law prohibiting resale price maintenance when it communicated a 'minimum price' to a retailer.
Resale price maintenance conduct prevents retailers from competing on price, and this means consumers pay more than they should.
In this case, the conduct was limited to a single retailer, and there was no direct consumer harm because that retailer did not comply with Nero's pricing directions.
Nero has provided a court-enforceable undertaking to the ACCC, in which it has committed to advising all Nero retailers that they are free to set their own prices, and to ensure relevant Nero staff receive compliance training on their obligations under the Competition and Consumer Act, including the prohibition against resale price maintenance.
The ACCC also said Nero has been co-operative throughout its investigation.
Hardware retail industry
While these competition provisions have been "on the books" for some time, this could also be a monitory action directed at other companies in the hardware sector. In particular, it would be a simple matter to name at least one power tool manufacturer which has established a de facto policy that limits retailers from advertising discounted prices for their tools online.
It is readily apparent from the Nero case that this is not legal in the view of the ACCC. For example, simply denying a discount to a retailer that makes such product representations is likely to meet with the same disapproval as any other action which results in a form of price fixing.
Related: In 2020, Stanley Black & Decker Australia approached the ACCC with a request to make a minimum pricing requirement, but with a twist: retailers could sell DeWalt power tools below the RRP, but they could not advertise them below that price.
It's notable that DeWalt did this in a highly ethical manner, by submitting a request for a specific exception. The company was, in the end turned down. This kind of process, as expensive as it can be to suppliers, is very useful in determining the "rules" for the industry.
Troubles in tool-land ahead? - HNN #16, July 2020
About resale price maintenance
Resale price maintenance is illegal and occurs where a supplier prevents, or attempts to prevent, independent retailers from advertising or selling products below a specified price.
Resale price maintenance occurs when manufacturers or suppliers:
make it known they will not supply unless a distributor or retailer agrees to advertise or sell at a price not less than a specified minimum price;
induce or attempt to induce the retailer not to advertise or sell below a specified minimum price;
withhold supply of goods or services because the distributor or retailer has advertised or sold at a price below a specified minimum price.
Businesses proposing to engage in resale price maintenance must lodge a resale price notification with the ACCC. They can seek protection from action for resale price maintenance by the ACCC if the public benefit likely outweighs the public detriment.
More information about resale price maintenance can be found at the following link:
Imposing minimum resale prices.
Weber sponsorship
Weber Barbecues has agreed to a deal with Cricket Australia (CA) to become the new naming rights partner of the Women's Big Bash League (WBBL).
Starting from the upcoming season, which gets underway in mid-October, the Twenty20 tournament will be known as the Weber WBBL.
The barbecue brand takes over the title sponsorship of the tournament from sports apparel company Rebel, which has been the competition's naming rights partner since its inaugural 2015/16 edition. Weber AUNZ's managing director, Mike McDonald, said:
Barbecuing and cricket have long been a part of the fabric of the Australian summer, so this partnership is a great, natural fit. We believe that getting involved in barbecuing, like playing cricket, should be inclusive of everyone and we are very proud to be able to support the growth of women's cricket in Australia.
The deal will also see Weber become a supplier of the men's tournament, known as the KFC Big Bash League. Alistair Dobson, CA's general manager of Big Bash Leagues, said:
Much like the league, Weber has harnessed an iconic element of Australian culture and applied its own touch. Now both occupy their own place in an Australian summer - the WBBL in its standalone October to November window, and a Weber in every backyard.
We thank Weber for their support of the league and look forward to seeing their brand adorn the broadcast, venues and club playing uniforms throughout Weber WBBL|07.
Weber is a long-term client of Publicis Groupe's Starcom Adelaide which enlisted Publicis Sport & Entertainment to broker the naming rights deal with the Women's Big Bash League. Publicis Groupe ANZ's executive director of Publicis Content and Publicis Sport & Entertainment, Bianca Wallis, said:
It's critical that women's sport get the same support and marketing from brands to level the playing field, and I'm excited for us to take this journey with Weber.
Sources: Australian Competition & Consumer Commission, SportsPro Media and Mumbrella