Bunnings results FY2020/21
Big-box retailer maintains pandemic gains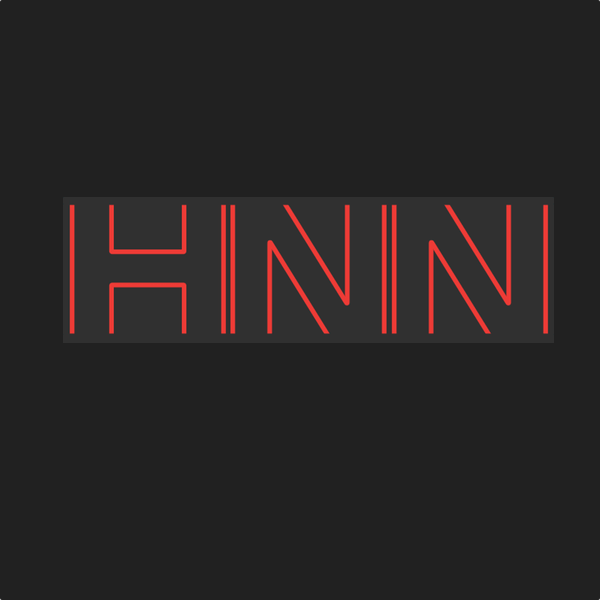 While Bunnings maintained the high level of sales from the pandemic boost, the second of the year showed limited growth on the previous second half. Bunnings continues to grow its digital services and to expand its trade offer.
Fri Aug 27 2021
Wesfarmers, the parent company of big-box home improvement retailer Bunnings, has released its results for FY2020/21. The company produced strong results, driven by a solid contribution from Bunnings, and a surprising performance by its low-cost department store division, Kmart.
Overall Wesfarmers revenue was $33.9 billion for the year, up by 10% on the previous corresponding period (pcp), which was FY2019/20. Earnings before interest and taxation (EBIT) was $3.8 billion, an increase of 18.8% over the pcp. Net profit after tax (NPAT) came in at $2.4 billion, up by 16.2%.
Kmart produced relatively modest growth in its revenue, which increased by 8.3% to $9,982 million. EBIT, however, came in at $787 million, up a considerable 53.7% on the pcp. As analyst David Errington of Bank of America Merrill Lynch commented, Kmart's performance was in some ways the "star" of these earnings results.
Bunnings
Bunnings produced performance that was strong, but within expectations for the year. Revenue was $16,871 million, up by 12.5% on the pcp. EBIT increased by a healthy 18.4% to $2301 million. Total store sales growth was 12.4% (a figure which excludes sales related to Trade Centres, Frame and Truss and Adelaide Tools), down from 14.7% in the pcp. For the year, online penetration - the percentage of revenue that originates in online purchases - is recorded as 2.3%, up from 0.9% in the pcp.
Some of the highlights touched on in the prepared remarks of the managing director of Bunnings, Mike Schneider, include adding 10,000 additional employees, as demand increased during the year, launching a new version of the website in April 2021 in both Australia and New Zealand, which made over 100,000 products available for online purchase, the launch of a new trade desk format, and the success of the company's enhanced Power Pass app, which processed 2.1 million transactions during the year.
A tale of two halves
Exceptional events such as the COVID-19 pandemic tend to disorient expectations, so it's useful to quickly rehearse the expected pattern of performance from Bunnings. "Typical" years see the first half of the year - which includes both the strong demand for renovations and DIY running from (roughly) September to December, with Christmas and other holiday purchases - outperforming the second half of the financial year. For example in FY2017/18, the first half was responsible for 52.3% of the revenue, and 63.4% of the EBIT, while in FY2018/19, the first half produced 52.3% of revenue, and 57.3% of EBIT.
For FY2019/20 this shifted around, with the first half producing only 48.5% of revenue and 51.2% of EBIT. That bulge in revenue and EBIT in the second half was caused, of course, by accelerated buying during the period from March 2020 through to June 2020, as the initial lockdowns in major cities sparked high levels of DIY purchases.
In the reported year, FY2020/21, there is something of a return to the "typical" pattern - though it is a little more complex than just seasonality. The first half did produce 53.7% of the revenue and 57.9% of the EBIT, but this had more to do with complex interactions within a COVID-19 economy.
In pure revenue terms, the first half saw sales increase by 24.44%, while EBIT grew by 33.87%. In the second half, revenue grew by 1.22% and EBIT grew by 2.22%. It is this kind of performance which gave rise to this fairly complex statement by Mr Schneider during his prepared remarks:
In the second half total store sales increased 0.7% or 25.3% on a two-year basis. Store-on-store sales declined by 2.1%. Consumer sales moderated from mid-March as the business began to cycle the elevated growth in the prior year. We saw continued strong demand from commercial customers in the second half as our focus on our trade business continued to gain traction.
The underlying suggestion here is that it's better to reference the results from two years prior, rather than the immediately prior year. There is some validity to that, as pandemic spending lifted revenue and EBIT to a higher overall level. On that measure, revenue in the second half increased by 24.93% and EBIT was up 39.63%.
Mr Schneider also did go into more detail about the second half in answer to an analyst's question.
I think it's fair to look at the second half of the year just ended first. You know, we certainly saw strong commercial performance throughout it, we did sort of call out the moderation in consumer sales. I think the second half of the FY2020 year was sort of growing mid 20%. And obviously, we were comping some pretty big numbers in the second half of FY2021. But commercials remain strong.
We've got quite a significant sort of impact right across the Bunnings network at the moment in terms of stores that have got different trading restrictions. We've just got about 45% of our network currently trading on online only, which is it was 169 stores this morning, but five more in ACT have moved across to that, in the course of the morning. We've got all of our Victorian stores trading, for trade, open for trade, but closed for retail and online. About 45% of our New South Wales stores, 100% of their New Zealand stores.
So you can sort of imagine that there are going to be some significant impacts. New Zealand is virtually closed, we've got probably, you know, maybe 100 lines that we can provide, which are only essential and emergency repair products for customers in our home [section].
The reality, of course, rests somewhere between the two views. One way to effectively manage what are close to "windfall" gains is, of course, to invest the excess funds in acquisitions, to expand the business and hopefully come closer to matching future expectations. While Bunnings' proposed acquisition of Beaumont Tiles was more complex than that, it would certainly have fit somewhat in that mould.
However, the Australian Competition & Consumer Commission (ACCC) has extended its review of the acquisition. It was originally scheduled for resolution by 5 August 2021, but has now been delayed - for the moment - indefinitely. HNN is aware that ACCC researchers are currently seeking more information from a range of sources in the tile industry.
There is also, of course, Adelaide Tools (and we still don't know what it will eventually be called), but that will be developed slowly. Mr Schneider did reference this during his prepared remarks:
Adelaide Tools helped us cater to more of the products specialist trade customers need. The team opened its first new format store in Parafield, South Australia, which has traded strongly. It's provided us with confidence in the evolution of the format that we'll be taking into Western Australia in the next few months.
Forecasting
While Wesfarmers has, in general, always been very cautious about forecasts, in this case the company has released a more comprehensive view. The formal accounting results document contains this statement:
Bunnings' sales for the 2022 financial year to date declined 4.7 per cent on the prior corresponding period, with solid growth from commercial customers, offset by a decline in consumer sales as the business cycled elevated demand in the prior period. Sales growth remained strong on a two-year basis at 24.4 per cent.
Mr Schneider expanded on that statement in his prepared remarks:
Bunnings' trading performance in the 2022 financial year is expected to moderate following extraordinary growth recorded in 2021 financial year. The operating environment is challenging with state based lockdowns, supply chain constraints and price inflation on some materials or products, creating complexity and uncertainty.
Recent and current government restrictions have impacted trading and sales declined 4.7% in the first seven weeks of the 2022 financial year. Pleasingly, sales growth remained strong on a two-year basis. In the long term, we remain confident in our strategy and the opportunities ahead for our team and business.
We're focused on evolving our home and lifestyle offer in store and online, deepening relationships with commercial customers, delivering an even better service experience across every customer touchpoint, while maintaining strong cost discipline.
We will continue to accelerate investment in our digital offer by providing retail customers with a more personalised digital experience, and introducing a new fully transactable website for commercial customers.
Digital
One of the most interesting aspects of the Wesfarmers results presentation was that analysts seemed to more fully engage with the digital plans of Wesfarmers. In part this was triggered by the managing director of Wesfarmers, Rob Scott, announcing an investment of $100 million in building a digital framework for the overall business. That effort is to be overseen by Nicole Sheffield, who will come onboard as a managing director in November 2021. According to a statement by Mr Scott:
This is a new role for Wesfarmers, reflecting the strategic importance and growth potential of our data and digital strategies, and Nicole will work in close partnerships with the divisions.
In response to an analyst's question, Mr Scott went into more detail about the digital transformation Wesfarmers has planned.
So each of our retail businesses has had their own ecommerce systems and each have gone through a fairly significant investment, there have been some pretty significant replatformings. A business like Officeworks has been on this journey for a very long time. All the work that's going on in the supply chain side also has a view on how do we keep optimising outcomes for ecommerce as well as the store network.
So all of that is progressing. And it's progressing really well from my perspective. The broader investment around ecosystem, particularly relates to the, you know, the customer data interfaces and flows. Some of the additional functionality and enhancements that we're thinking are going to be important for the future. But ultimately, the core ecommerce capabilities, are delivered within the divisions.
One data point that Mr Schneider revealed in answering an analyst's question was this:
We're processing something like about 40,000 to 45,000 online orders a day across Sydney and Melbourne, which is a real testament to the work that the team in store is doing and digital team have done and the success of the replatforming that I talked about in our notes.
This is an indication of just how well Bunnings has done in transforming into an active provider of ecommerce services. It's not just a matter of whacking a payment system onto an existing website, but rather involved substantial repurposing and training across a large network of stores - in the middle of a pandemic.
Analysis
The difficulty with the current moment in retail is that there are a range of factors at work. Just as a start, the pandemic itself has created a field of great uncertainty. One of the major questions at the moment is how much of that uncertainty is due to the characteristics of SARS-CoV-2 and the disease it causes, COVID-19, and how much is it down to the governmental response to the pandemic, and the politicisation of that response?
Primary pandemic effects
In terms of the challenges of SARS-CoV-2 itself, these have been fairly accurately described in what has become known as the "Doherty Paper", more formerly named the "Doherty Modelling Report for National Cabinet" (DMRNC). The diagram below (which HNN previous published) represents a narrow slice of the modelling provided in the DMRNC, but makes, we believe, the central point of the report.
Note that one of the pre-conditions for this particular modelling to apply is that it takes place against a background of low- to moderate-level Public Health and Social Measures (PHSM) - which is all the social distancing, mask-wearing and QR code check-ins practices.
The important point made by this chart is that, in just about all things pandemic, while governments tend to think in binary terms, the reality of the pandemic is that it exists more in a continuum. There is a continuum of practices from 50% vaccination through to 80% vaccination. The only difference between the 60% mark and the 80% mark is the frequency and duration of lockdowns. There are no magic numbers. A community is not sitting at 69% vaccination, then goes to 70%, and everything changes.
What should stand out in this diagram is that even with 70% of the populace vaccinated, if you have non-optimal test, trace, isolate and quarantine (TTIQ) levels, you would still need to spend at least 22% of the time in strict lockdown. That would mean two weeks of lockdown out of every nine-week period. So, in terms of general freedoms, effective TTIQ is very important.
Further, if we look at the current situation in Sydney and, increasingly, all of New South Wales (NSW), arguably this chart really doesn't apply. That's because in at least the Greater Sydney region there is not "non-optimal" TTIQ - there is virtually non-existent TTIQ. Once caseloads go over 5000 a week, the exponential nature of contacts mean tracing coverage will be inadequate.
That's because TTIQ doesn't reflect the transmission potential (TP) or the "R" number that track actual rates of spread, it reflects the number of contacts. With a conservative contact number of just two, 5000 cases leads to 10,000 first generation contacts, so 20,000 second generations contacts, and then 40,000 third generation contacts, for a total of 75,000. It's not possible to manage that many.
While this situation may seem dire, there is a way out that does not involve simply giving up - which is close to what both the NSW state government and the federal government seem to be suggesting. Very simply there needs to be a drive to get all of Australia to at least a 50% vaccination rate, and move Victoria up to a 60% rate as quickly as possible, but to focus as many resources as possible on getting greater Sydney (at the very least) to a vaccination rate of between 85% and 90%.
That means concentrating more federal government resources on NSW, to the apparent detriment of other states and territories. However, the fact is that NSW is a problem for all of Australia, as it is the main source of contagion for the entire nation.
The difficulty with this commonsense approach to the problem is mostly political, at the moment. The federal government did not manage vaccine acquisition well, and suggesting such a plan highlights this failing. However, as we can expect adequate vaccine supplies by the end of September 2021 (they will not magically appear on 1 September, as seems to have been suggested), HNN is optimistic that something like this plan will be adopted by early October 2021, which means some resolution may be in place by January 2022.
Doherty modelling rewards consideration - HNN Flash #58, August 2021
In terms of Bunnings, this could mean that the coming "high" season for renovations will be more subdued than in past years, driven also by a degree of "pull forward" tasks such as house painting. In the past, lockdowns did help to drive DIY, but it seems this effect has diminished, and might even have reversed. It does seem to HNN that, on balance, at the very least a high level of restrictions on gatherings will be in place over Christmas 2021.
There is also the possibility that there will be harsher restrictions on construction activity on both big and small builds.
On the more positive side, families might also start to conserve funds for the possibility of going on holidays in 2023, rather than spending more on their homes.
Secondary pandemic effects
While the primary effects of the pandemic are very, very important over the short term of the next six months through to February 2022, it is the more medium- to long-term effects that will influence the hardware retail industry.
These secondary effects are complex. Take, for example, what we can expect to happen to the housing industry - an important driver for sales, especially for independent retailers, but also Bunnings as well. The Housing Industry Association (HIA) has declared that there will likely be a slowdown at the start of the 2022/23 financial year. HNN expects that slowdown to being earlier than that, at around March 2021. It is driven by a range of factors, including increases in house prices, backlogs in construction creating lengthy completion delays, and the end of effects from government stimulus programs such as HomeBuilder.
Another non-pandemic factor to take into account is that there will likely be a federal election sometime between March and May 2022, which tends to create a period of uncertainty.
Where things get really complex, of course, is when we come to issues such as how much of the secondary pandemic effects really reflect something more of a structural change in markets. For example, we've seen a sharp rise in work from home (WFH) activity since mid-2020. Families spending more time at home, and using the home for a wider range of activities, including home schooling and entertainment has been one driver behind elevated spending on renovations.
A big question remains, however, over how much of WFH will be retained through 2022. Studies would seem to suggest that WFH is popular with a majority - though certainly not all - of workers under 30 year old, but it is less popular with more traditional managers. Conservative forecasts estimate it will work out to around 20% of total work hours, of the equivalent of employees spending one day a week in WFH.
That will have consequences not only for how much people depend to spend on their homes, but also the distribution of working families. With fewer days (or even no days) spent commuting, there could be a population shift of particularly higher-paid families to the outer suburbs and ex-urban regions. That could mean that Bunnings finds it has more stores in some areas than are needed, and new areas where it needs to establish coverage.
Background changes
With all this activity created by the pandemic, it is easy to forget about some of the ongoing societal changes in Australia, which will (hopefully) have more influence in 2022. The major change that HNN believes is becoming more pressing in home improvement is that the market is splitting. It's a situation where 85% to 90% of all revenue comes from the "traditional" hardware market, but over 80% of future growth comes from that other 10% to 15% of the market.
This is beginning to create difficulties in the home improvement industry on a global basis. Most retailers, for the moment, are choosing to concentrate on the traditional market - understandably, though this means that some growth opportunities are missed. For example, it is arguable that hardware retailers were unable to retain more of the new DIY customers that came their way in the pandemic because they could not pivot to meet their needs.
That said, the one retail-focused company in Australia that has grasped some aspects of this problem is actually Wesfarmers. What Mr Scott seems to have understood, and analysts are now coming alive to, is that digital commerce, including ecommerce, represents a way to accommodate this shift in the market.
In dealing with purely traditional markets, ecommerce is hard to justify, as it essentially involves selling the same products to the same people at a lower rate of profit as you have to employ expensive delivery services at a discount to the customer. Or, to put that another way, companies have invested heavily in a specific delivery technology, the store itself, and ecommerce discounts the effectiveness of that investment.
In reality, though, digital commerce is a way for retailers to access entirely new markets, as well as providing extra services to existing markets. One part of the emerging DIY market, for example, is heavily invested in things such as 3D printing, CNC routers, electronics and next-generation smarthomes (which rely on central processing more than the internet of things).
Bunnings might not want to sell 3D printers in-store, but there would be a viable market for the retailer to sell these online. It's just that the relationship shifts with those customers from being a physical operation with a virtual addition, to being a virtual retailer with a really useful physical operation on the side.
In HNN's view, Mr Scott's central insight is that this form of digital-enhanced retailing is set to deliver a significant advantage through the 2020s. We saw Wesfarmers take a big leap forward in retailing when it developed, under the guidance the company's current chairman of the board Michael Chaney, the Bunnings model. It seems likely Mr Scott will develop what amounts to the digital equivalent to that model - one which has a much wider and more significant place in Australian retail in the decade to come.