Big box update
Facebook's Workplace for employee engagement at Bunnings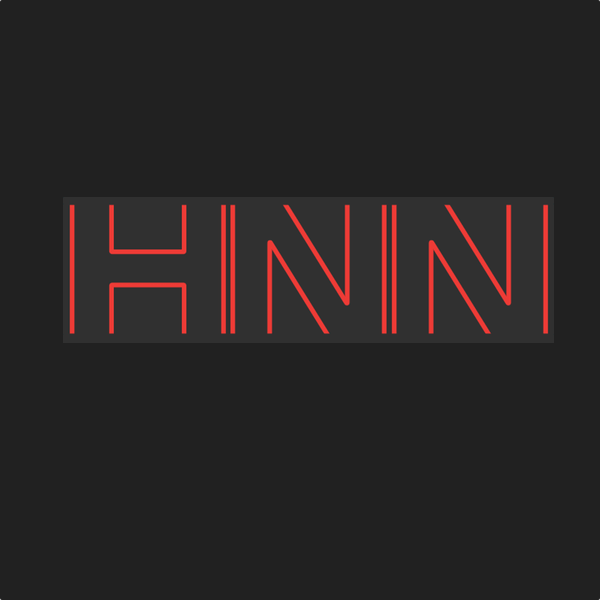 Munno Para West store sells for $48.8 million and Supercars will return to Victoria in late October for the Bunnings Trade Phillip Island SuperSprint
Fri Aug 27 2021
Bunnings managing director - Australia and New Zealand, Michael Schneider, recently spoke at the Workplace Transform APAC 2021 Facebook live event, according to a report in Mumbrella. Some of his comments include the following:
Coming into 2020, there was a really strong sense of positive momentum and great engagement with our customers, and with our team. We were really driving a medium to long-term strategic agenda of business evolution and improvement. During March to April 2020, the pandemic came to Australia and business was quickly turned on its head.
In times like that, you really need to find the strength and the resilience to be able to support your team, care for the people around you who you love and really make sure that you're making good business decisions. As a company we've been able to pull together to support our team, with a focus of keeping our customers and teams safe, particularly in our retail stores. There's a need to be really resilient, really focussed, and stay very committed to that idea of caring for the people around you, because in doing that, they're caring for you as well.
Mr Schneider also spoke about creating the 'Challenge Accepted' initiative and how it contributed to the workplace remaining "fun and safe" during unprecedented times, which sees Bunning's employees from across Australia and New Zealand compete in competitions and challenges for the chance to win prizes, and donate to communities in need.
On one of the many live streams that Bunnings has done, one of our young managers in one of our stores actually asked a question on whether or not we were really live-to-air during the livestream, and the challenge he put to me was that presenting on camera, would I drop down and give him ten push-ups, and that really got us thinking about ways that we could create challenges within our business to engage our team, but also to use that as a way to reward and recognise a team through monetary prizes and other gift incentives.
Some prizes you were able to donate to different community groups to support them through various challenges. It's given the team a great opportunity to be competitive with one another right around Australia and New Zealand, but also do a lot of good for their mental health by staying active, having fun and having a laugh, and also providing funds to much-needed community groups across Australia and New Zealand.
Mr Schneider said it was Workplace from Facebook which has helped lead the internal teams at Bunnings to a more engaged and happier work environment.
During 2020, we recruited close to 10,000 new team members, growing our workforce by 25%. Tools like the Workplace provide a really important role, because they allow us to connect and engage with all of our team members, share content that's relevant, share information that's really important for our team members to be hearing.
Particularly changes with our operating model, when governments introduced different restrictions, to make sure our team members know we are on top of things. More importantly, it's an opportunity to listen to our team members and hear from them what's on their mind, ways that we can support them, and also to create that care and culture that's vital right now. We have managed to stay really connected and engaged by using tools like Workplace for Facebook.
To read more about the event, go to:
Workplace Transform APAC 2021 Facebook live event - Mumbrella
Related: Bunnings uses social enterprise tool, Workplace from Facebook.
Employee engagement gets social - HI News, page 19
Munno Para West store
Property fund manager, Charter Hall has paid $48.8 million for a Bunnings Warehouse facility located on a 4.11ha site on the corner of Frisby and Curtis Roads in Munno Para West, approximately 40 kilometres north of Adelaide (SA).
It is fully leased on a 12-year lease expiring in August 2028, with options to extend to 2064, and generates annual net operating income of $2.075 million, according to a report in the Adelaide Advertiser.
The property has been added to Charter Hall's Direct Industrial Fund No.4 (DIF4), which targets fully leased properties with long leases and structured rental increases. The deal was brokered by Colliers' James Wilson out of Sydney, Brisbane-based Chris Maher and Adelaide agent Alistair Mackie.
Mr Mackie said the tight yield set a new benchmark for South Australian Bunnings warehouse investments.
The market-leading Bunnings Warehouse covenant, combined with its strategic location within Adelaide's booming northern growth corridor, generated unprecedented purchaser engagement.
The campaign highlighted the significant amount of unsatisfied local high net worth investor and fund capital looking to be placed into the local South Australian market.
So far this year, 11 Bunnings warehouse sites have been sold, at an average yield of 4.55%.
Related: The Bunnings Munno Para West store is located in a fast-growing commuter suburb.
Big box update: The Munno Para West (SA) outlet is up for auction - HNN Flash #56, July 2021
Bunnings Trade Supercars
Phillip Island in Victoria will host the ninth round of the 2021 Repco Supercars Championship, with Bunnings Trade the naming rights partner of the three-race event in late October. It will mark the first Supercars round at Phillip Island since 2019.
The two-day event will be the final hit-out before the Repco Bathurst 1000, which will be held across November 4-7.
The Phillip Island round will also headline the Bass Coast Festival of Motorsport, which will be a three-day celebration of Phillip Island's rich history of racing on both two-wheels and four dating back to 1927.
Supercars CEO Sean Seamer thanked the Australian Grand Prix Corporation (AGPC) and the Victorian Government for their support of the category's return to one of Australia's most historic circuits. He said:
We are thrilled to be able to confirm today that we will be returning, with fans, to Phillip Island in October. Working with AGPC and the Victorian Government, the Bunnings Trade Phillip Island SuperSprint will feature something for all fans.
...We hope to see fans line the circuit in October for what promises to be two action-packed days of racing. We're very pleased one of our long-standing partners, Bunnings Trade will be our naming rights partner for the new event and we're grateful to have them on board for our trip to Phillip Island in October.
The 2021 season will resume at Winton (VIC) in early October.
Related: Bunnings Trade announced an expanded partnership with Supercars, taking on naming rights for key events.
Bunnings Trade sponsors Perth SuperNight event - HNN Flash #35, March 2021
Sources: Mumbrella, The Adelaide Advertiser, Australian Financial Review and Supercars