Digital pathways continue in hardware and timber retail
Bowens has an ecommerce plan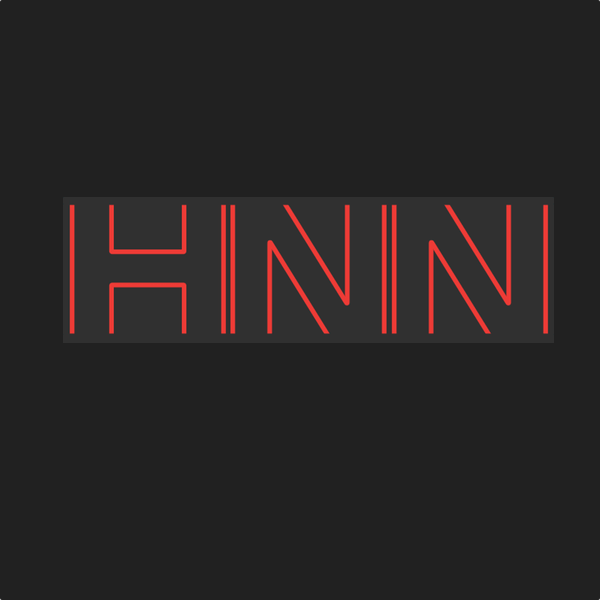 UK-based online retailer CMO "disrupts" building materials category and Mitre 10 New Zealand undergoes digital transformation
Fri Aug 27 2021
In an interview with CMO (Chief Marketing Officer), Andy Bowen from Bowens discussed how the hardware and building supplies retail group is implementing its e-commerce strategy. For Bowens, offering a "digital service delivery" is about winning over a younger generation of tradies and builders. Mr Bowen told CMO:
We did not want to lose connection with the younger generation of trade. It's vital we maintain and engage with the younger generation and build a brand with that younger generation if we are going to survive long term. Then the question was, how do we do that?
And certainly from a digital perspective, we were lacking. But then the entire industry was.
Bowens focused on creating a digital experience for bulky items. The main challenge it faced was the complexity of moving large and often fragile products for the needs of builders on job sites.
It concentrated on repurposing its 16 stores across Victoria and delivery options by creating a digital front end and making promises around tight delivery times. Mr Bowen said:
We have stores that are set up in an industrial manner which works perfectly for distribution when it comes to an online offer.
The ecommerce site was launched in December 2020, and has generated a sevenfold increase in website traffic [to July], according to Mr Bowen. The group has also been working with building industry influencers to create awareness, including Matt Menichelli, the builder for Tess and Luke, The Block 2019 winners; and Stefanie Apostolidis, who runs the women's building industry worker support group, Melbourne Chippy Chick.
To execute on these digital-driven initiatives, Mr Bowen established a marketing and ecommerce team within the business, which now numbers 10 and is expected to grow further. He said:
Prior to the pandemic, I would have said only 5% of our budget was digital comms. Now it is more like 55% or 60% of our marketing budget. It's been effective for us, and we'll continue to push harder on that.
Working with Ms Apostolidis appears to have helped Bowens promote its offering to a new generation of building workers. He said that although only 5% of people that come into its bricks-and-mortar stores are women, they make up 22% of online traffic.
The initial ecommerce offering was targeted at retail customers but the company has also created a log-in for trade customers. Mr Bowen explains:
It is more about brand awareness than conversion ratios at this stage. That will start to change, but certainly in this first six months it has been all about awareness, and we will continue to push there, because trades aren't used to shopping online - the offer just hasn't been here in Australia.
To be the only ones really offering bulky supply to market to builders and trade and DIY and general public is a great thing - we're loving it.
Mr Bowen estimates there is around another year's worth of development work to be done on the website before Bowens completes its current scope of work. He likens the current work environment to that of startups he observed in his previous working life as an investment banker in New York. He said:
It is exactly like running a startup, but we are sitting in a 127-year-old business. It is a lot of fun, and we have great capital support. We are creating something new and that is the attractive thing for a lot of the team members. This is an industry that hasn't been able to do it effectively, and an opportunity for us to make a name for ourselves and create a legacy.
You've got this younger generation coming up that almost expects it, and if you're not there, you will lose market share. This is a long-term investment for us, we have done it to make sure there is a fifth and sixth generation for this business.
Related: Chief customer and digital officer at Kingfisher Jean-Jacques Van Oosten has worked fast to make ecommerce work better on a store fulfillment basis.
JJ Van Oosten at Retail Connected - HNN Flash #44, May 2021
CMO Group
In the UK, building and DIY e-commerce retailer CMO Group (formerly Construction Materials Online) recently raised more than GBP27 million from a share offer and another GBP17.7 million for selling shareholders. At a placing price of 132p per share the market capitalisation of the firm is now about GBP95 million.
CMO saw sales soar in 2021 as it benefited from a lockdown boom in DIY. It operates seven specialist websites: Roofingsuperstore.co.uk, Drainagesuperstore.co.uk, Insulationsuperstore.co.uk, Doorsuperstore.co.uk, Tileandfloorsuperstore.co.uk, cmotrade.co.uk and Totaltiles.co.uk.
Its sites list more than 75,000 products, and it boasts its "unique digital hybrid service model", developed over more than 10 years, combines specialist advice and expertise tailored to category and customer needs online, bridging the gap between traditional bricks-and-mortar retailers and digital retailing.
At the time of its listing, Investors Chronicle wrote about CMO:
Based out of Plymouth, CMO has been built up over the past decade by buying up suppliers of key products - it acquired Total Tiles in late 2020 for GBP14.7 million - and acting as a third-party agent between suppliers and consumers for others.
Builders' merchants have made progress with online sales, but CMO claims that it has the largest product range available online and the market, overall, is about 10 years behind the rest of retail when it comes to online ordering.
Overall, about 10% of all building materials [in the UK] are sold online by all retailers, out of total sales of GBP27 billion at 2019 prices - and management argues that this gives CMO huge potential for sales growth. CMO isn't the only company to supply building materials on an online-only basis, but the defining feature of most of its online competition is a lack of scale and vertical integration.
The problem one can see with CMO is that while not having the warehouses and floor space that traditional builders' merchants must pay for ensures a higher return on capital employed, it still operates in an environment where margins are comparatively thin - only taking a sliver of profit between the supplier and the customer; CMO is essentially a sales agent with a front-end retail platform and a back office that organises the logistics.
Encouragingly, it addresses these issues with its push into acquiring vertically integrated supply businesses, as this allows it to capture more of the value in the supply chain. Arguably, until it has achieved some sort of greater scale, which a listing will make easier with better access to capital, it probably makes more sense to use CMO's service rather than participate directly in an IPO - at least until the price starts to settle down.
The company was admitted to the Alternative Investment Market (AIM) of the London Stock Exchange in July. On admission to AIM, private equity firm Key Capital Partners owns about 26.8% of the issued shares, CMO's founders own 10.4%, and senior management own about 6.4%.
The proceeds attributable to the company from the share offer, together with its existing cash resources, are now intended to provide CMO with a long-term funding model; execute on strategic opportunities, both organically and through M&A; reduce debt and restructure the group's balance sheet thereby providing further flexibility to fund future growth.
CMO also intends to attract, recruit and retain key employees with further incentivisation through equity ownership and long-term incentive schemes.
Related: Kingfisher makes large investments in technology in the wake of COVID 19 pandemic.
Kingfisher on change in COVID-19 times - HNN Flash #50, June 2021
Mitre 10 New Zealand
New Zealand's Mitre 10 retail chain has provided a progress report on its digital transformation, according to a report in CIO (Chief Information Officer). (Mitre 10 New Zealand has no affiliation to Metcash-owned Mitre 10 in Australia.)
Asbjorn Aakjaer, programme director for the project at Mitre 10, said the business is two years into a business-wide transformation they've named Programme One. It includes a refresh of all the IT systems used to serve its 85 stores, owned by 64 people, and will result in an entirely new technology stack. He said:
We've set about to change everything, from the foundation all the way up, including the way we work and the systems that support our work, with a focus on our customers and team members.
The programme's six priorities are:
Future-proof the organisation's technology.
Exceed customer expectations.
Lower the cost of doing business.
Enable the teams to be better at what they do.
Ensure everyone understands how the business works end to end.
Maintain an entrepreneurial spirit.
Mr Aakjaer highlights the last goal as especially significant given the group's owner-operator model.
The programme's design phase is almost complete, with Mr Aakjaer describing a process of first assembling a small group to scope the project, to reimagine what that business could look like, before embarking on an extensive consultation exercise that included surveying 3,500 customers. The working group looked at 80 functions to determine the multiple pain points that exist in the business, with a view to solving these as they planned for a "future business".
Among the complexities that need to be addressed are that there are 114 stock files across the business, so there isn't a single view of stock. As a result, the company's support centre is sometimes less informed about what's in the stores than their customers and suppliers are.
Mr Aakjaer points out that digital transformation isn't only about replacing the tools, it's also about changing the way people work so the organisation can become more customer-centric. So it is important to ensure Mitre 10's 6,000 staff understand and support Programme One.
Mr Aakjaer created a video created for that purpose that included a discussion of "quick wins" with regards to new technology solutions that provide immediate payback to staff. Examples are bringing in text notifications to customers when the products they've ordered arrive, and a product lookup app that enables staff to search for products on their devices when they are with customers on the shop floor.
The video also featured what Mr Aakjaer described as the organisation's take on a gender-reveal party, with staff gathered for an announcement on what technology partner had been chosen for the project. This was revealed by balloons that spelled out "SAP". Mr Aakjaer said that about 80 people throughout the business were involved in the vendor selection, so they wanted to reward them with a party for the announcement.
We wanted to make it fun and humorous.
Mr Aakjaer said it has ended up with a lot of SAP technology because it was the most suitable and "you can't nickel and dime a project".
Mitre 10 NZ CEO Andrea Scown said that a large part of the successful delivery of the project is if the entire organisation can "deliver it together" in a way that leverages Mitre 10's size and scale, without losing sight of the unique approach that each store owner brings to the business.
Related: Andrea Scown has been appointed the first female chief executive of Mitre 10 New Zealand.
Retail update: Mitre 10 NZ CEO - HNN Flash #41, April 2021
Sources: CMO Media, Investors Chronicle and CIO Media.