Big box update
Greater Sydney Bunnings stores closing to retail customers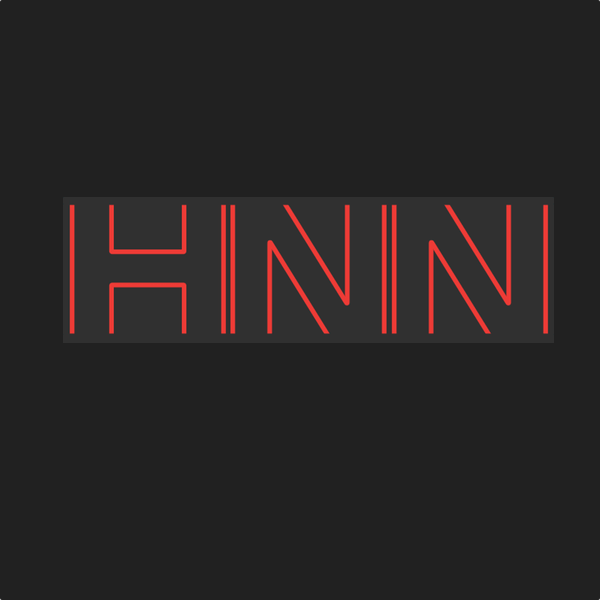 Bunnings Subiaco could move location and into larger store and the outlet in Toombul Shopping Centre has permanently closed
Thu Aug 19 2021
All Bunnings stores in Greater Sydney will be closed to retail shoppers and open only for trade customers. In a similar situation during Melbourne's major lockdown in 2020, retail customers can pick up online orders through click & collect.
Until now, Bunnings has been able to trade in Greater Sydney despite being a non-food retailer because its products and services were deemed essential. According to the Australian Financial Review (AFR), the company's decision to close stores to retail shoppers came after NSW authorities extended the Greater Sydney lockdown until the end of September. There are much tighter restrictions for businesses and mobility, including compulsory mask wearing outside and curfews in the highest-risk areas.
Bunnings managing director Mike Schneider said the retailer had decided to close all Greater Sydney stores, not just those in the local government areas (LGAs) of greatest concern, to help protect the safety and wellbeing of staff and customers. He told the AFR:
...With the new restrictions on retail spanning a large part of Sydney, Bunnings has made the decision to temporarily close all its stores across Greater Sydney to the general public.
We know from experience that applying a consistent approach across a metropolitan area is easier for our team to manage and helps reduce travel by residents between LGAs.
Our team are doing an amazing job adapting our business in line with government advice and we thank them for all their hard work in keeping customers supplied with the things they need.
It is understood that Bunnings staff were becoming increasingly concerned about stores in Sydney remaining open and had launched a staff petition on social media. Many Bunnings staff are former tradespeople who have had to stop manual work because of age and health.
Over recent months, Bunnings has stepped up its COVID-safe measures, introducing notifications on its Bunnings Product Finder?App to remind customers to get in?and out of stores as?quickly as?possible, upping security to promote COVID compliance and continuing to encourage customers to shop online wherever possible.
In line with government guidance, Bunnings stores in regional NSW will remain open with strong COVID-safe measures in place.
Subiaco
The City of Subiaco in Western Australia will consider amended development plans from Bunnings Properties Pty Ltd to move its Subiaco store to Jolimont and build a larger store. The $28 million relocation would provide a "much wider range of home and lifestyle products, along with a larger nursery, and a full cafe and playground", according to Bunnings Properties.
The development is expected to span four storeys, with basement parking, a bulky goods showroom proposed for the first floor and ground floor, along with two commercial tenancies yet to be determined.
Changes were to the original submission made in August 2020. They include moving the customer vehicle entry and exit points, and there are plans for the rear building facade to be heavily landscaped with greenery. Bunnings regional operations manager Hayley Coulson told PerthNow the company made changes to the store's design to "better fit" with local surrounds and improve the streetscape. She said:
These changes were made based on feedback received through consultation and include the use of various building materials such as brick, steel framing and glazing along with additional landscaping design features.
Bunnings has leased the Salvado Road site, the current location of the Subiaco store, from Homebase Management for almost 30 years. The initial development plans indicated the new, proposed site in Hay Street, Jolimont would sprawl over a 10,000sqm space.
Toombul
Bunnings' small format store located in the Toombul Shopping Centre, Nundah (QLD) has officially closed its doors. Retail expert from Queensland University of Technology Professor Gary Mortimer, told 4BC Radio host, Scott Emerson:
This is Bunnings' first attempt at a small format store ... it was in the Toombul complex ... [and] was in the site of an old Bi-Lo supermarket.
They have decided to exit the lease or the lease has coming to an end, and they have got a big one up in Virginia, New Farm and Stafford as well.
The store did not have large trade component but it was great for the area, providing local convenience, Prof. Mortimer added.
Bunnings announced the Toombul closure earlier this year. It said:
The final day of trading will be 15 August, which will give the team time to make sure the Toombul store is packed down and ready for exit at the end of the lease. All of the current Toombul team members will be offered transfers to nearby stores and Bunnings' focus is on working with them and supporting them throughout their transition to new sites.
Nearby "destination" stores at Newstead, Virginia or Stafford will be able to service regular Bunnings customers.
Related: Bunnings closed the Toombul store ahead of its lease expiring in October 2021.
Small format store closure - HNN Flash #49, June 2021
Pesticide displays
Concerns expressed by 11-year old Lorelei Smith about potent pesticides being ingested by owls and other wildlife has led Bunnings to change the way rat poisons are displayed in its stores and provide better information on their use.
According to a story in Southern Gazette in South Perth, Lorelei came across a sick boobook owl while walking in Copley Reserve with her younger sister, Phryne and father Damien. They took the animal to the Native Animal Rescue where a rescuer said it was likely the owl had ingested rat poison.
A blood-thinning chemical used in second generation anticoagulant rodenticides (SGARs) is known to stay active for months and can pass through the food chain, causing secondary poisoning of animals that eat the dead and dying.
After researching the issue, Lorelei said she wrote to Bunnings' CEO calling for the company to clearly separate first- and second-generation rat poisons on its shelves and provide better information to the public. She wrote in her letter:
We went to Bunnings and found that on your shelves first generation rat poison boxes are mixed in with the second generation and you can't tell them apart. This is bad because people can't tell the difference and there is no information in your stores on how to use the poison so it doesn't harm owls.
We think you should make it as hard to buy second generation rat poison as it is to buy a can of spray paint. We should protect our owls so future generations can see them in the wild.
In response, Bunnings general manager of merchandise Adrian Pearce said the retailer is currently in the process of rolling the precautions out in all stores across Australia, and is due to be completed by the end of September. He told Southern Gazette:
Bunnings will be implementing the separation of rodenticide varieties on our shelves, grouping relevant products including naturally-derived rodenticides.
We'll also be working with our learning and development team and our suppliers over the coming months to develop further training for team members, as well as making more information available to customers on how to best use rodenticides and the different products available.
Sources: Australian Financial Review, PerthNow, 4BC Radio and Southern Gazette