ABS building approvals by LGA for NSW
The shift to regional areas is real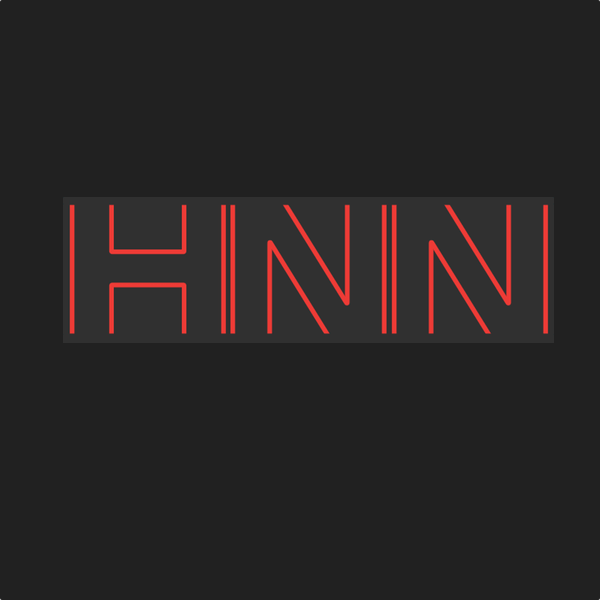 While the patterns of the past, which favoured both Sydney and coastal NSW, certainly remain, construction dollars are moving to more regional areas. This is particularly the case for both renovations and houses, but less true for multi-unit dwellings - with some notable exceptions.
Fri Aug 06 2021
As New South Wales suffers through the early stages of what is likely set to be a few months of "lockdown", one hopeful note for hardware retailers is the extent of growth in construction for the state.
The Australia Bureau of Statistics publishes stats for building approvals categorised by smaller regions, including local government authorities (LGAs), some weeks after its state- and territory-wide stats are brought out. These provide a closer insight as to where industry growth is taking place.
Alterations & additions
While we do want to focus on the areas where there has been growth in construction, it is a good idea to first establish some context. That context is best provided by charting the basic expenditure spent on alterations and additions (aka renovations) in NSW, with an additional focus on the greater Sydney area.
Total expenditure
Chart 1 shows that expenditure. Note that the colour gradients used for different approval cost estimates is in a "split key". Below $7 million the key is in $1 million increments, and above $20 million it is in $20 million increments.
To download a larger version of this chart, please use the link below:
Chart 1 large version
The need for a split key is very much an indication of the NSW situation. The state, as with much of Australia, has a strong polarity between smaller, very high value, mostly urban regions, and lowered valued, mostly inland regions.
It is evident that the coastal region of the state receives the most expenditure, though there are a few inland regional areas, such as Wagga Wagga, Dubbo and Tamworth that have moderately high expenditure.
Chart 2 focuses on the Sydney area for the same data.
To download a larger version of this chart, please use the link below:
Chart 2 large version
It's tempting to see something of a similar polarity in the greater Sydney map. The highest profile areas Northern Beaches, Ku-Ring-Gai, Inner West, Sydney itself, Woollahra and Randwick seem to be in a class of their own, though Sutherland and Waverley are not far behind.
The Northern Beaches, in fact, far outpaced the rest of NSW, with over $290 million in renovations, followed by Inner West with $149 million, and Sydney itself with $142 million. Wagga Wagga, the strongest of the regional LGAs, managed $20 million, and Tamworth came in at $14 million.
Percentage growth
To determine percentage growth, HNN averaged the estimated cost on the building approvals for the three preceding July to May periods, to establish a more representative baseline. In contrast with Chart 1, this shows a somewhat more optimistic outlook on renovation expenditure. Chart 3 shows the trends for the state.
To download a larger version of this chart, please use the link below:
Chart 3 large version
It's interesting to note that in the inland regional areas, some LGAs have had very high increases in renovation expenditure, but are adjacent to areas that have seen very strong declines. It's likely that investment is, for the moment, picking "winners and losers" even in regional areas.
There would seem to be something of an identifiable trend in the ex-urban areas directly adjacent to Sydney, with a "belt" of reductions in renovation spending through Dungog, Singleton, Lithgow and Oberon, and then a layer of high-spending areas such as Mid-Coast, Upper Hunter, Mid-Western and Bathurst. At a guess, we're looking at people finding the value provided by those ex-urban areas to be less attractive than more regional areas.
Two anomalies would be, again, Wagga Wagga, and also Blayney (and Orange), which show a sharp increase in planned expenditure.
Chart 4 shows the same percentage growth numbers for the greater Sydney area.
To download a larger version of this chart, please use the link below:
Chart 4 large version
Again, Northern Beaches shows a strong performance, along with Lane Cove, Cumberland, Fairfield and Georges River. Given the strong performance of so many regional areas, it's a little surprising that renovation spending did not show even more growth.
Detached houses
For detached houses, HNN chose to contrast the number for June 2020 to May 2021 directly with those for June 2019 to May 2020. Chart 5 shows some of the same trends seen in renovations.
To download a larger version of this chart, please use the link below:
Chart 5 large version
It's possible that we are looking at two major regional clusters evolving. One is along the south-eastern border with Victoria, including Wentworth, Balranald and Hay, and the other is mid-northern, including Walgett, Coonamble, Narromine, Gilgandra, Dubbo, Warrumbungle, Gunnedah, Liverpool Plains and Tamworth.
One of the real anomalies would seem to be Wollondilly, just south of the Blue Mountains, with a high rate of growth not matched by its surrounding LGAs.
Chart 6 shows the same data for the greater Sydney area.
To download a larger version of this chart, please use the link below:
Chart 6 large version
In comparison with the growth in numbers of approvals for regional areas, the greater Sydney area shows more subdued activity. Only Strathfield and Inner West show high increases, followed by Sutherland. Both Hornsby and Penrith show actual declines, as do Randwick, Bayside and Georges River. Woollahra shows the steepest decline.
Other residential, including multi-unit dwellings
It is interesting that the chart showing growth in the number of "other residential" - mostly multi-unit - dwellings take us back to the initial chart of raw expenditure on alterations and additions. Again, most of the activity is concentrated along the NSW coast.
To download a larger version of this chart, please use the link below:
Chart 7 larger version
The anomalies in this chart include unexpectedly large increases for Cabonne, Orange and Mid-Western, and a decline for Mid-Coast, Newcastle and Lake Macquarie. Wagga Wagga, also, shows unexpected strength in this category, as does Inverell.
The results for greater Sydney seem more expected, as shown in Chart 8.
To download a larger version of this chart, please use the link below:
Larger version of Chart 8
Northern Beaches, The Hills, Cumberland, Sydney, Bayside, Willoughby and Lane Cove all showed strong increases, while Blacktown and Ryde kept pace. There were strong declines in both Strathfield and Mosman, while Hornsby, North Sydney, Canada Bay, Burwood and Georges River showed significant declines as well.
Analysis
It is almost somewhat thrilling to see so many construction dollars going to regional NSW. The question remains, however, to what extent this is a medium-term response to the COVID-19 pandemic, and how much of it is long-term structural change.
It does certainly seem that there is a new patterning of construction, and it's likely that has much to do with more work from home (WFH) opportunities becoming available.
That said, however, the coastal bias of NSW certainly remains, especially when it comes to the baseline of where the most financing goes. Some of the sharp gains in regional areas really points to a past imbalance towards urban, suburban and ex-urban Sydney.
The real possibility here, however, is that we could be seeing the development of a "third pole" for NSW, a move away from the binary country/city division that has steadily grown over the past 40 years.
For hardware retailers, this points to a range of new opportunities opening up in what once were the hinterlands of the state. One of the advantages of the low to medium distribution of population in these areas is that it will generally be easier to compete with a Bunnings Warehouse (for example), as there is a lack of true "hot spots" that can be readily monopolised by any single retailer.