Big box update
Inverell to get a bigger Bunnings store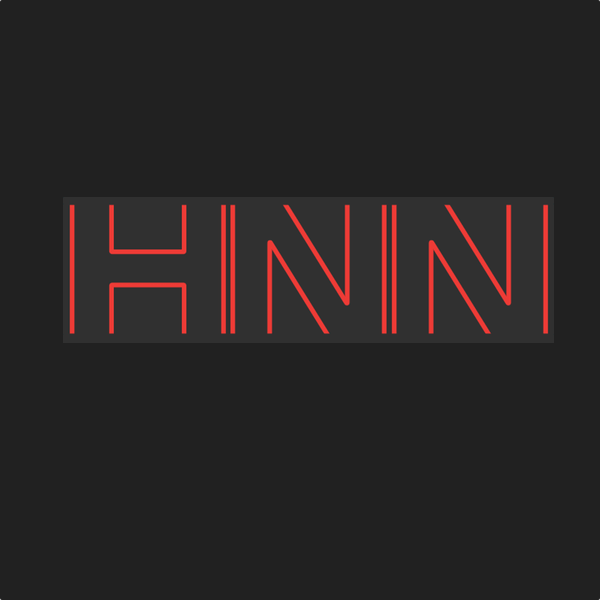 A new development in the central Victorian town of Kyneton that includes a Bunnings is facing a mixed reaction
Fri Aug 06 2021
Inverell Shire Council is moving to the public consultation phase in relation to Bunnings' plan to build and relocate its store; a planning tribunal will hear arguments for and against a mixed-use development featuring a Bunnings store; ownership of the Bunnings Baldivis property has changed hands; and Bunnings real estate is increasingly being targeted by investors.
Inverell
Public agencies are being consulted by Inverell Shire Council about the plan to change the zoning on the Jardine Road and Gwydir Highway parcel of land. The change is required for Bunnings to build and relocate its store. This will be followed by consultation with Inverell residents, allowing people to have their say on a decision, according to The Inverell Times.
In its Gateway Determination requested by council, the Department of Primary Industries and Environment (DPIE) have recommended changing the current residential zoning in the Local Environmental Plan (LEP).
This rezoning would create a parcel of B5 zoned land approximately 3.24 hectares, ideal for the larger store, which would secure approximately 45 new jobs and come close to doubling the size of the current Oliver Street Bunnings outlet.
In early July, the DPIE issued an alteration to its original October 2020 determination, removing the need for council to consult with the NSW Division of Biodiversity and Conservation. It also extended the deadline until April 1, 2022, to amend - or not - the LEP.
The development representative for Bunnings, Insite Planning Services, updated its ecological assessment report by May and made minor amendments to the planning proposal.
Related: Bunnings said it has outgrown its current location in Inverell (NSW).
Store buildout in Australia and New Zealand: Inverell - HNN, September 2020
Kyneton
The Victorian Civil & Administrative Tribunal will consider a development that includes a Bunnings store in Kyneton (VIC) after the Shire of Macedon Ranges received 500 objections.
However, developer Goldfields Group said it found most of the community supported the project planned for the Edgecombe Road site that also includes a petrol station, second fast-food outlet and housing. A spokesperson told the ABC:
Research by an independent firm showed 77% of locals supported the Bunnings, [and] 76% supported the petrol station and 66% support the proposed fast-food outlet.
Community group Keep Kyneton Country has protested the 165-acre development in the town. Group spokesperson Lenka Thompson told the ABC that residents wanted the site preserved and protected, not overdeveloped. She said:
We know through the cultural heritage management plan, the site is highly significant, with potential Indigenous artefacts.
And it appears the local council supports their fight, with its officers reportedly set to recommend the application be rejected.
Local business owner Irene Thompson said she had found overwhelming support for the development, especially the 200 jobs it would create. Kyneton's growing population was crying out for new businesses, Ms Thompson said.
We're growing and we're going to need that infrastructure.
Kyneton resident Brian Wilson lives near the site and said the development could be economically beneficial for the town. He said:
This is an opportunity for the town. It creates local jobs, funds environmental works [that] ratepayers can't afford and puts dollars into the local economy - but it has to be done well.
Baldivis
In June, real estate funds management group Acure Asset Management announced the sale of its Bunnings property located on the corner of Safety Bay Road and Baldivis Road in WA to Charter Hall.
After purchasing the property for $29.25 million in 2015, it was subsequently sold for $49 million.
The property is home to Bunnings Baldivis and pet retailer PETstock and has total gross lettable area of 15,443sqm and a site area of 34,000sqm.
Acure managing director Angelo Del Borrello said that the sale made good sense for investors in Acure's Hammersley Unit Trust, especially in light of market conditions and historically low interest rates. He explains:
This journey was not without challenge, as when we purchased the property back in 2015 via our Hammersley Unit Trust, it was originally a Masters Home Improvement site, and that business exited the market late in 2016 ... When Masters exited the market, we were able to negotiate a new lease agreement with Bunnings to come into the space, which was absolutely critical for our investors.
Real estate portfolio
Bunnings properties have enhanced their appeal to investors because of the big box retailer's strong performance during the coronavirus pandemic.
REA Group economist Anne Flaherty said Bunnings appeared to have been largely immune from the fallout of the COVID-19 pandemic. She told The Australian:
Bunnings ... have been an extremely strongly performing network of stores.
Bunnings investments were already highly sought-after before the pandemic, but COVID increased demand for the warehouses and large-format retail in general, on the back of the home improvement trend and housing boom. Ms Flaherty said:
Even before the pandemic, Bunnings was performing really well and when the pandemic happened, we saw demand grow. People were shopping at Bunnings more than in the past. Part of that was that there were more home renovations happening last year and more people doing their DIY projects.
The properties are sought after for their long leases to the hardware chain and certainty of income at a time when other areas of retail are struggling. Ms Flaherty said the pandemic had increased the investment risk for commercial property classes such as offices and other parts of the retail sector.
But if you have property that is tenanted by a business like Bunnings you can be very confident in the quality of that tenant. You can be confident that they'll be able to continue paying their rent.
Having said that, opportunities to purchase a building with a tenant like Bunnings in it aren't opportunities that come up every day. When they do, they are in really high demand from investors who may be looking to diversify their portfolios or get a portfolio that has a mixture of assets with good reliable rental income.
Institutional groups with a long-time interest in Bunnings have been active buyers of the warehouses during the pandemic.
Property investment management company Charter Hall, which started buying Bunnings stores in 2006, was behind the biggest deal, acquiring a $353 million portfolio of six Bunnings assets in November 2020.
Launching the sale of an Adelaide Bunnings in July, Colliers national director of retail investment services James Wilson said 17 freestanding Bunnings Warehouse assets had sold across Australia in the past 18 months for more than $900m in total.
Property investment manager Newmark Capital now owns six Bunnings properties after buying the Eastgardens store in April. Newmark is behind a deal with Bunnings to develop a $85 million, three-level store in Preston (VIC) due to open in May 2022.
BWP (Bunnings Warehouse Property) Trust has improved Bunnings Warehouse properties and re-purposed ex-Bunnings properties in the portfolio during the year. A non-binding agreement has been entered into for its Cairns property to be used as a film studio, and the trust struck a deal with the NSW government for the recently vacated Belmont North property to be used as a COVID-19 vaccination centre for up to two years. The property has also been rezoned and works are underway to determine its best longer-term use. The trust's Midland property has been leased to a car dealership on expiry of the Bunnings lease in September. It has also upgraded properties in Croydon and Port Melbourne.
Bunnings has also extended leases around the country at properties including Belmont, Caroline Springs, Cockburn, Fairfield Waters, Mount Gravatt, Pakenham, Smithfield, Wagga Wagga, Broadmeadows and Dubbo.
BWP's property portfolio increased by $149.2 million on the back of the ongoing attractiveness of Bunnings Warehouse properties to investors. Bunnings was able to operate on an unrestricted basis from the properties leased from the trust for most of the pandemic and it received 99.6% of rent.
Sources: The Inverell Times, ABC Premium News, Midland Express, The Industrialist and The Australian