Kingfisher on change in COVID-19 times
More small stores, own brands and ecommerce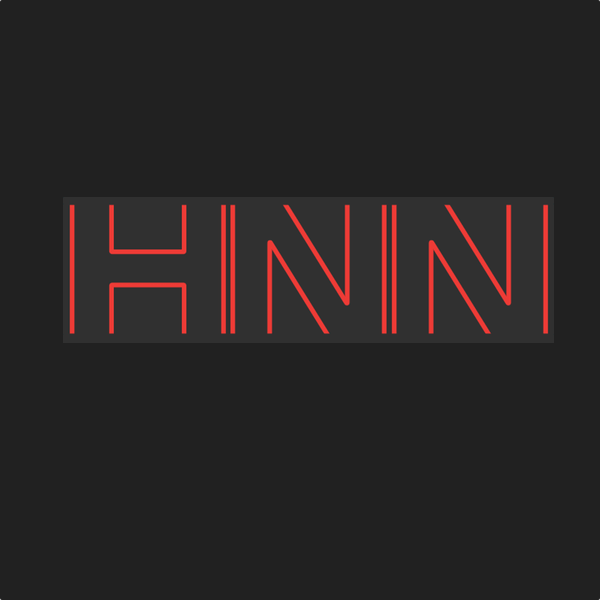 Kingfisher has seen sales soar during the pandemic, and is hopeful some helpful shifts in buyer patterns will persist. Underlying this, however, is the need to find further profit sources in the face of high investment in technology.
Thu Jun 17 2021
One big question that troubles many Australian hardware retailers is what comes next, once the pandemic plays less of a role in private and commercial life. It's worthwhile going back to some of what was covered earlier this year, when UK and EU retailer Kingfisher - owner of B&Q, Screwfix, Castorama and Brico Depot among other brands - reported on its results for 2020.
As with many well-positioned home improvement brands, Kingfisher experienced a good year in terms of its financials. Total sales came in at GBP12.34 billion, up by 6.8% on the previous corresponding period, with like-for-like (comp) sales up 7.1%. Retail profit grew by over 27% to reach GBP 1.00 billion, with the retail profit margin lifting from 6.8% to 8.1%. Much of that growth took place in the UK and Ireland, with regional retail profit reaching GBP681 million, up by over 36%. That growth continued into the first quarter of the company's 2021 sales as well.
Retail channels
While the focus for many hardware retailers has been on how the boost to ecommerce sales has altered the balance between offline and online, Kingfisher is looking beyond this to ask how it will change store formats as well. The company is betting heavily on speed and convenience as being the main drivers in the future.
That means boosting the capability to deliver direct to customer from store, but also having more but smaller stores within easy reach of the customer base. That not only means it is easier to drop by a store to pick up the necessities, but also provides a big boost to click-and-collect convenience - offering more cost-effective ecommerce for both customer and retailer.
Ecommerce
More so than with any Australian retailer, Kingfisher found its ecommerce operations boosted, and assuming a new importance. In his prepared remarks at the results briefing for analysts, the company's CEO, Thierry Garnier, described what happened:
Starting with B&Q and TradePoint ... the team did an excellent job managing unprecedented levels of demand in 2020 while moving all their key priorities forward at pace. E-commerce sales grew by 117% and penetration doubled to 10%. This was supported by rapid changes to [B&Q] operations and a focus on picking from our stores for click and collect. We successfully launched next day delivery from store and have started several innovative trials for last-mile delivery. The group next-gen digital stack was fully implemented without disruption and now supporting enhanced mobile and web capabilities.
At Screwfix, operations were altered even further:
The [Screwfix] team adjusted its operating model overnight during the first lockdown, shifting to nearly 100% online and mobile is now the biggest channel in the business accounting for 62% of online transactions.
This has changed much of the company's operations, Mr Garnier explained:
This has been completely transformed over the course of 2020 with penetration now at 18%. Group e-commerce sales grew by 158% and by 144% excluding Screwfix. Click and collect sales has become the largest and fastest growing fulfilment channel at group level with 226% growth. Supported by our newly implemented group digital stack, our platform has scaled rapidly and is now supporting 500,000 click and collect orders per week across B&Q and Casto France. Stores now sit firmly at the centre of our e-commerce proposition providing support for a very significant proportion of retail online orders.
We have now rolled out digitally enabled picking for all fulfilment routes for B&Q and Castorama France and introduced a digital hub model at B&Q where 56 stores service the vast majority of our home delivery orders. We expanded our last-mile delivery options. Our partnership with DPD has enabled next day delivery by B&Q with 98% of the UK population. B&Q, Castorama France and Poland are trialling click and collect lockers and we have implemented drive-through and car park collections in France.
Looking ahead, we remain committed to delivering strong growth in e-commerce sales through providing speed, convenience and choice to our customers. Our key focus this year will be implementing a new IT and digital operating model, to increase our agility and lower costs. Overall, we are moving towards home delivery for full store ranges with faster last-mile options. In Poland, we are rolling out the new group digital stack enabling stronger digital capabilities. In Castorama France we are implementing the same digital hub model used at B&Q. And finally, we are continuing to explore the merits of building a marketplace model which could further support our e-commerce ambitions.
In response to an analyst's question, Mr Garnier went into detail about one of the changes Kingfisher is making to its B&Q UK brand, transforming it into an operation more geared towards delivering goods ordered online direct from store to customers:
Your question on hubs and dark stores is very interesting, very, very important for us. The 56 [B&Q] hubs are stores that have been chosen for two reasons: because of their location, because we wanted to cover a large part of the UK and we today cover 98% of the UK population; and that some [have] surface space available to run a kind of "dark store" without reducing the [current] store area.
So today, [a hub is] really a store where we have large warehouses and we build small dark stores, small warehouses inside their existing operation, and therefore, being able to cater probably regularly over 1,000 [online] orders, or 1,500 [online] orders a day, which is pretty good for a store operation.
Asked by an analyst whether Kingfisher had specific ranges available only for online orders, he indicated that, while Screwfix was an exception, the goal was primarily to deliver orders related to in-store stock:
Online today the range is firstly focused on store. I would put Screwfix aside. I mean, if I look at B&Q, it's really to deliver the full store range on click and collect and home delivery from store.
We have a few exclusive ranges online, that are delivered directly by vendors, but they are a relatively small number of SKUs. At Screwfix the model is slightly different because we have a very large central warehouse in Trentham, where we have about 25,000 to 30,000 SKUs that are not in stores. In Screwfix you have 11,000 SKUs, and in addition to that, you have 25,000 to 30,000 SKUs in this central warehouse in order to deliver to all of our customers, that's for the online range and again, our first focus is around speed.
Store formats
While the ecommerce side of the business is making better use of large warehouse sites, Kingfisher is also moving to open more small format stores. As Mr Garnier explained in his remarks:
Smaller and more localised store formats are also becoming vital to serving the increased customer demands for speed and convenience. While Screwfix is already addressing this shift, there is a huge opportunity for our other banners to widen their reach.
These smaller stores include what he described as "an innovative new compact format in central London". This is an element of the plan which Kingfisher will roll out over several years, as part of an ongoing expansion plan which already saw the company open 38 new stores in the UK and Ireland during 2020.
We plan to increase our overall store count while in parallel reducing their average size. We will achieve this by a combination of opening more compact stores, rebalancing towards medium box stores and rightsizing some of our larger format big box stores. On this slide you will see all the tests we have completed in 2020, including compact stores at B&Q and Casto France, store in store concessions within Asda and one new Screwfix compact format.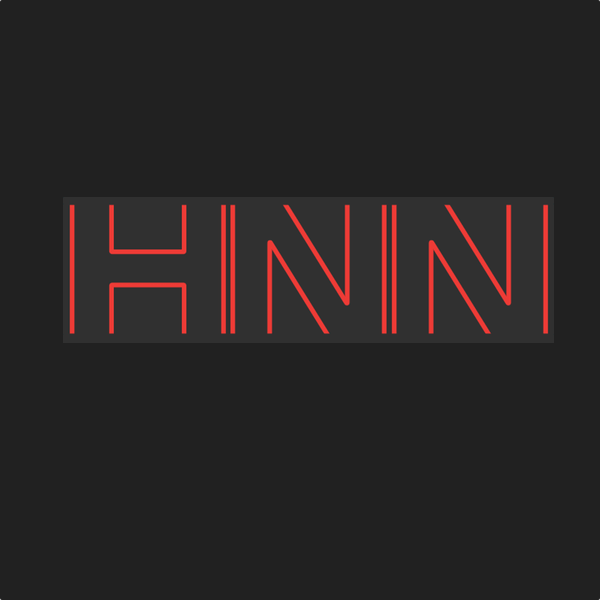 Mr Garnier stated that early results from this shift were "encouraging". One recent example of "rightsizing" existing stores has been the transformation of B&Q in Canterbury. Some 33% of the store has been taken over by the Aldi supermarket chain.
Customer changes
While ecommerce might have been accelerated by the COVID-19 pandemic, more fundamental changes have also taken place. As Mr Garnier describes it, our sense of "home" is also evolving:
During lockdown our homes have effectively been transformed into hubs where we work, exercise, entertain and rest. Longer term, we believe that more working from home is here to stay. There is no doubt that the trend of flexible working arrangements has accelerated forward many years. Over time these factors will lead to material changes such as more wear and tear on the home and the need to organise living space differently, thereby creating a structurally supportive shift for home improvement.
In answer to an analyst's question, he went into further detail about these expected changes:
We see clearly, in the future people working a bit more from home. I don't know if it's 10, 5, 15 or 20%, but this will have a material impact on many businesses and including on our business. It will be more wear and tear, people reorganising their space.
I think the second big trend is the new DIYer we saw during the lockdown. We all see people doing more cooking at home and, we saw a lot of people doing more DIY, and when we try to learn new skills usually, part of it is staying and we believe part of it will stay with us. So, we could have ups and downs in the short term, but in the medium term we feel there are new supportive trends.
Changing markets
Kingfisher is very clearly in the camp of those who see the change wrought by the COVID-19 pandemic as being largely positive for home improvement retail. In his prepared remarks, Mr Garnier stated:
With a total addressable spend of GBP130bn, the home improvement markets in which we operate are attractive, growing and have many structural drivers supporting long term growth. It is a relatively high margin industry, resilient against e-commerce pure play competitors, and has proven robust through previous economic downturns. The key point on this slide [slide 7], however, is that over the course of the COVID crisis we have seen the development of new longer-term trends that are clearly supportive of our industry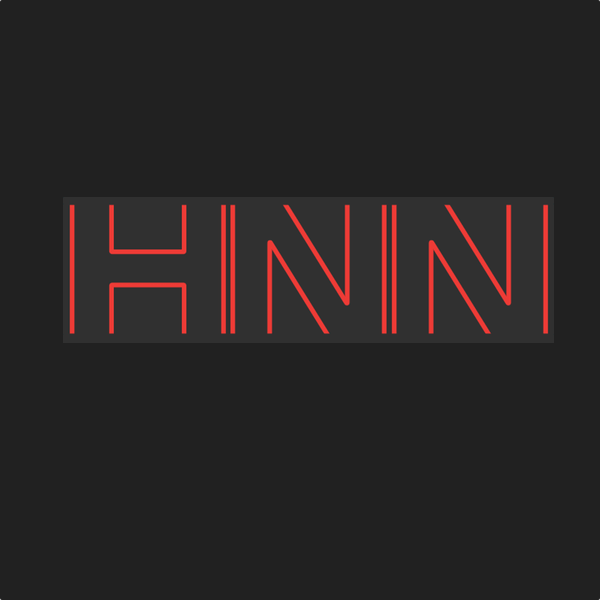 While a good deal of these changes are positive, there are also some concerns for areas of the market, such as do-it-for-me:
On your ... question on project, trade and DIYers, I would say we have been still impacted by the lockdown, so meaning you have people that are afraid to have trade people inside their home, so the 'do it for me' part of the business has still been impacted especially during H1 and at Screwfix.
Yet, on balance, Kingfisher is clearly coming out ahead, according to Mr Garnier:
Our customer net promoter scores show a sharp increase in the awareness and reputation of our banners and along with a reconnection with DIY I mentioned earlier, we also saw a step-change in digital adoption across our banners with ten million new customers shopping with us online.
Move to DIY
Kingfisher clearly sees the market shift to DIY as being strongly positive, and makes a case for this shift possibly lasting beyond 2022. As Mr Garnier describes it:
One of the most interesting things we have seen in the last year is also the emergence of new cohorts of young DIYers with a big increase in motivation, new skills and enthusiasm for DIY. Recent surveys we undertook across our markets highlight that 18 to 34 year olds have done more home improvement than any other age group with 20% doing DIY for the first time, 55% doing more than they have previously done and 65% more confident to take on home improvement and learn new DIY skills. All of this is very encouraging for the future of our industry.
In response to an analyst's question, the Kingfisher CEO unpacked some more details about the company's surveys:
We ran a comprehensive two sets of surveys, one last year, September/October and we did it again earlier this year in February ... A very significant proportion [of the new DIYers] explained they are learning new skills and are enjoying it. In our surveys asking on 2021, overall we have as well a much higher proportion of people saying they will do more home improvement in 2021 than in 2020, still back in February [2021].
He went on to characterise the type of DIYer Kingfisher is seeing more often in its stores:
Clearly the boom and the largest trend is around new DIYers - I would say beginner DIYer. I know people that do painting, decoration, flooring, but not necessarily very large projects. And because the showrooms have been closed in the past weeks in the UK, as well the big projects are still growing, but a bit more impacted, that is your projects. So clearly what we saw in the past months is the demand around new DIYers starting a new project.
Exclusive brands
With smaller, more convenient but also arguably less efficient (in cost terms) stores, and the move to channels with higher "last mile" fulfilment costs, the question could be asked, where does Kingfisher expect further profit growth to come from? One of the key answers to that would seem to be what the company calls "own exclusive brands" or OEB.
The shift towards OEB predates Mr Garnier's term at Kingfisher, and was originated by Veronique Laury when she was CEO. Mr Garnier describes the need for OEB by placing it in a European context:
Across Europe discounter format stores have been growing in line with a rising focus on value for money. Our own exclusive brands or OEB products, now 44% of group sales, enable us to capture this trend. In addition, we are well placed in this area of the market with our Brico Depot discounter banner as well as our overall focus on attractive price positioning.
He went on to describe the OEB category in more detail:
Kingfisher's OEB product sales are now GBP5.3 billion, up 7.5% last year and represent 44% of our total sales. OEB provides a strong point of differentiation for our retail banners, and here I mean affordability, functionality and innovation and sustainability as well as supporting our gross margin.
In 2020 we saw a strong increase in the awareness of our brands and our five leading OEB brands alone contributed around a quarter of our total group sales. The rollout of Kingfisher's new OEB kitchen range completed in B&Q in H1 2020 and will complete in France and Poland this month.
Mr Garnier described his vision for the future development of OEB:
Looking ahead, the move to our new commercial operating model is driving focus on innovative OEB product development, on sourcing and engineering, as well as enabling faster speed to market. We plan to extend our ranges and tailor them to the specificities of our different banners' customers.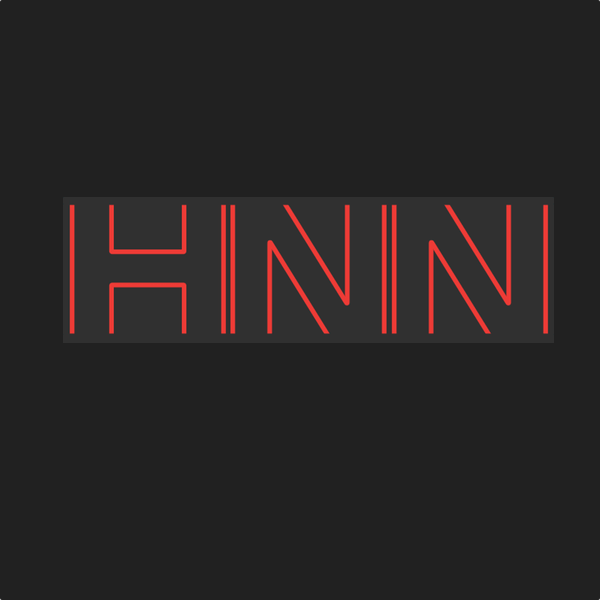 The question that needed to be asked, and was asked by an analyst, was just how far OEB would go in Kingfisher? The CEO responded:
Today, we have reached 44% of the group sales [from] OEB, and that's pretty impressive. I must admit that [is] not only the job done in 2020, but all the past years by building, you know, sourcing offices, designers, engineers across the group, and that's really a group, - well, we call it "Group Power" to be able to produce OEB.
We have clearly an ambitious plan. I would not give you a precise target today, but we consider we can continue to grow from 44%. We will not grow to 100%, you know, they are very strong brands, very strong vendors, and we need as well to have choice and open our ranges to many vendors, but we consider we can still grow from 44%.
As you mentioned, the margin of OEB category by category, is above the average of our business, so we have a clear margin contribution from OEB that's why our plan by growing OEB is as well, not only to push ourselves to provide differentiation, but as well to provide more margin ...
Analysis
The history of big box retail - and therefore much of retail in general - in the 20th Century is largely all about the rise of logistics as an economic force. We need only look at the Wesfarmers-owned Bunnings in Australia to see how well that worked. Bunnings not only moved rapidly to adopt a global supply chain, but it also implemented some innovations in store delivery and warehousing, reducing its need for any kind of distribution centre to the bare minimum possible.
Under former Bunnings managing director John Gillam's management, its stores ceased to be so much the "main event" and became instead functional endpoints to a highly efficient supply chain, where the primary instigation to buy came from often surprisingly low prices on goods favoured by home DIYers.
In the case of Kingfisher, when Ms Laury assumed the role of CEO in 2015, the company was somewhat "Balkanised", with multiple redundancies in product lines across its many brands and geographic locations, managed by an inefficient internal organisation. When she was forced out of her position in 2019, and replaced by Mr Garnier, the foundations of what she developed were retained, but the brand-by-brand implementation was changed, with more flexibility.
At the current point in the post 2020 era, there is an increased focus on logistics from the warehouse/store to customer perspective. The simple fact is that for retailers formerly focused on stores as the main location of sales and goods delivery, adapting to the logistics needed for online ecommerce has been both messy and expensive.
With the possible exception of The Home Depot in the US (which made major investments in these logistics since 2014), none of the big-box retailers have really come to terms with the complexities of "last mile" delivery.
The reason why final delivery is so expensive is that all retailers are now in clear competition with more "pure play" online retailers, the most prominent of these being Amazon. The standard that Amazon has set is for very rapid home delivery of goods at a very low cost. That has been picked up by all pure-play online retailers, and has become a cost and logistics burden that most retailers have had to shoulder.
Warehouses as conceived by Amazon bear little resemblance to traditional warehouses, which rely on batch dispatch of bulk goods to selling/distribution points. To match Amazon in logistics would require a parallel set of warehouses built to pick and send small quantities of unique goods.
As that does not (yet) seem possible, traditional retailers have instead often opted to adapt their larger stores to function as fulfilment centres for online orders. This is still very inefficient as compared to Amazon warehouses, as store warehouses are designed for small batch/restocking dispatch. Store warehouses are organised by categories of goods, where Amazon stock is organised in terms of frequently picked and complementary picked items. It's about speed, accuracy, and keeping the workforce as small as possible.
With those kinds of complexities, the next truly effective shift in logistics could still take place at the other end. There is a real possibility for demand models built through data analytics to mate up with lean manufacturing practices and deliver significant supply cost savings.
Lean manufacturing is frequently misunderstood. The insight behind it is that the cost efficiencies brought about by high volume, batch manufacturing process are frequently illusory when factors such as quality, on-time delivery and stocking costs are taken into account. Lean manufacturing, as pioneered at Japanese car manufacturer Toyota, relies on small batch processing, where, theoretically, every part that is made is "pulled" through the build process by received demand.
Data analytics has the capacity to determine levels of demand on a container-by-container basis, which would mean that supply could be finely tuned. The ultimate end-goal of those processes would be some distribution that goes directly from container to customer.
Today, of course, that doesn't seem possible, but as analytics continues to improve, and much of the supply chain moves from ownership by wholesalers and retailers to systems of services "hired" by retailers, it's a likely evolution.