Big box update
Customer satisfaction retail award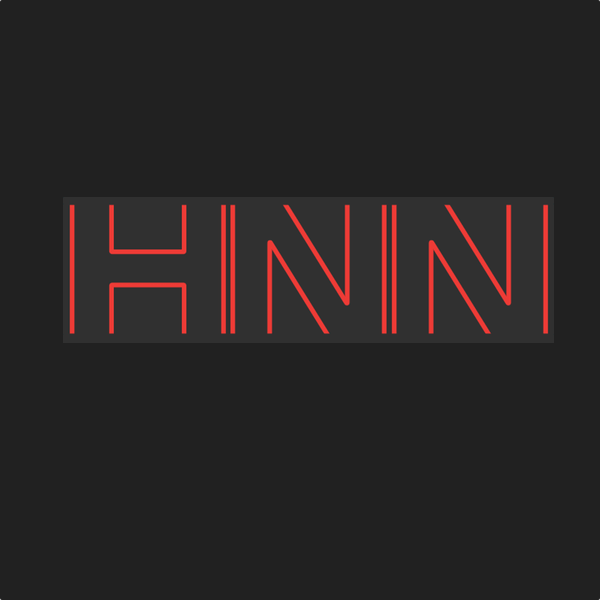 Bunnings customer is successful in a discrimination complaint against the retailer and IKEA will roll out more small format stores in Australia
Thu Jun 17 2021
Bunnings has been named Hardware Store of the Year for the fourth year in a row, in the annual Roy Morgan Customer Satisfaction Awards.
It was among the seven repeat winners led by Myer as Department Store of the Year for a sixth straight year, Rebel as Sports Store of the Year for the sixth consecutive year and The Reject Shop as the Discount Variety Store of the Year for the ninth year running (2012-2020).
The new sponsor of the V8 Supercars Series Autobarn has now won four Auto Store of the Year Awards in 2013, 2014, 2018 and 2020 and been matched by ALDI's fourth victory as the Supermarket of the Year following wins in 2012, 2014, 2016 and now 2020.
Other returning winners include Jeanswest as the Clothing Store of the Year for the third time (2016, 2017 & 2020), Muffin Break with a third victory as the Coffee Shop of the Year (2016, 2017 & 2020) and both Costco (Department Store of the Year) and JB Hi-Fi (Furniture/Electrical Store of the Year) both winning for a second time. JB Hi-Fi also won the relatively new category of the Major Furniture/Electrical Store of the Year for a first time. Michele Levine, CEO, Roy Morgan, said:
There has never been a period like the last 18 months for the retail industry with some businesses booming on the back of record spending and others, more reliant on bricks-and-mortar stores, facing the most challenging market circumstances imaginable.
The onset of the COVID-19 pandemic in mid-March 2020 seemed set to lead to a tremendous level of disruption to Australian retailers, however there have been 'winners' and 'losers' in the industry just like in any other with those able to respond quickly to the changing landscape able to deliver higher levels of customer satisfaction and prove their adaptability.
The 15 retailers presented with Annual Roy Morgan Customer Satisfaction Awards ... have topped their competitors in providing a high level of customer satisfaction to consumers and proven their 'mettle' in dealing with the extreme challenge of the pandemic.
There were several retailers to win all 12 months in 2020 including Department Store of the Year Myer, Discount Department Store of the Year Costco, Discount Variety Store of the Year The Reject Shop, Hardware Store of the Year Bunnings and Sports Store of the Year Rebel...
The first-time winners Schnitz (Quick Service Restaurant of the Year) and Chemist Warehouse (Chemist/Pharmacy of the Year) are two very different businesses but both have benefited from the pandemic with the rapid growth of food delivery services in 2020 ... while the desire to keep safe and protected from COVID-19 drove many to buy disinfectants, gloves and other medical supplies from Chemist Warehouse.
We are now half-way through 2021, and well into the second year of the COVID-19 pandemic, but the same skills and commitment to providing high levels of customer satisfaction to customers during 2020 is set to prove valuable again this year as international borders remain closed, and Australians are 'forced' to spend their 'discretionary leisure dollars' here at home...
Congratulations to all 15 winners for not losing sight of the importance of the consumer despite the myriad of distractions, disruption and widespread uncertainty faced by all in 2020.
In addition to its Customer Satisfaction Awards, Roy Morgan tracks customer satisfaction, engagement, loyalty, advocacy and NPS (Net Promoter Score) across a wide range of industries and brands. NPS is a customer loyalty and satisfaction measurement taken from asking customers how likely they are to recommend a product or service to others on a scale of 0-10.
Discrimination
A regular Bunnings customer, Gail Suttor, who uses a wheelchair, was left embarrassed and humiliated after an encounter with staff while shopping for plants at an ACT store, according to findings from a tribunal.
The Canberra Times reported that Ms Suttor complained to the ACT Human Rights Commission after her Sunday morning shopping trip went awry and she alleged she was discriminated against because of her disability.
At the time, because of new COVID-19 requirements, this particular Bunnings store had new rules in place about entering and exiting the store. Ms Suttor did what she normally did and after her daughter parked the car near the garden centre and picking up some plants, they went to enter though the centre.
However Ms Suttor was stopped and told she could only come in through the main entrance. In her complaint, she said she was assertive but not aggressive when telling staff about her difficulties with access.
Ms Suttor, who is partially blind and deaf, said she was shouted at when she didn't immediately leave. Feeling overwhelmed and frightened, Ms Suttor moved further inside to try to turn the unwieldy electric wheelchair around, fearing it tipping over. She said another employee stationed there also yelled at her, saying: "I don't care, I don't care." Ms Suttor paid for her plants and left.
Bunnings denied it was a case of discrimination and said instead it was poor customer service. But Ms Suttor felt it was discrimination and the service lacked the usual kindness, understanding, compassion and empathy she was used to from the Bunnings staff.
In May 2020 Bunnings was in the beginnings of introducing its COVID-19 safety plan. Witness statements from staff said the woman and her daughter responded aggressively to being told they couldn't enter through the garden centre.
The employee who said "I don't care" told his supervisor he said he didn't care if the shopper called his manager, not that he didn't care about her disability.
The case was referred to the ACT Civil and Administrative Tribunal. In a decision published recently, the tribunal found Bunnings had illegally indirectly discriminated against the shopper because of her disability.
Senior member of the tribunal, Professor Tony Foley, said the staff had the discretion to allow certain customers in through the garden centre but only exercised it when Ms Suttor asserted herself. Mr Foley said this escalated to a "nasty exchange".
The tribunal found Ms Suttor was treated unfavourably because of a lack of understanding about how a person with a disability might enter the store. Mr Foley said:
As a consequence, the applicant could only access the goods and services being provided by the respondent in the face of certain conduct. This conduct had the effect of disadvantaging her by the distress, embarrassment and upset it caused her, and I find this disadvantage was because of her disability.
Mr Foley said there was a mitigating factor, being the COVID-19 pandemic was in its early stages and the store's focus was on new public health measures. He awarded the shopper $500, saying while nominal it recognised the genuine distress and humiliation she suffered.
Toowoomba location
Bunnings has submitted an extension request with the Toowoomba Regional Council, asking for an extra two years until 2024 to finish the final stage of its store on the corner of Ruthven and Bridge streets near the CBD.
The development, which is located behind the old Toowoomba Foundry, was approved in 2015. The extension relates to an as-yet uncompleted food and drink outlet with 25 carparks on the southeast corner of the site facing Ruthven Street.
According to RPS Group town planner Harry Connolly, the delivery of the eatery is based on tenant selection. In a letter to council, he wrote:
Completion is dependent upon tenant demand, noting also that careful selection of the right tenants is important to the building design and requirements. The extension is sought in order to provide time for the tenant identification and selection process and for the building works.
The council has yet to respond to the application.
IKEA small format strategy
The home improvement giant is adjusting its business model and switching from its familiar large-format warehouse-destination store, IKEA Australia CEO Jan Gardberg recently revealed to the Australian Financial Review's BOSS magazine.
Although IKEA has 10 super stores across Australia, there will soon be smaller shopfronts, and the first four or five are expected to open across Melbourne in the next 12 months. Mr Gardberg told BOSS:
In the beginning, the strategy was to create our destination stores, which meant very large and instant gratification, cash and carry for the whole range. That proposition has worked very well for more than 60 years. But that value proposition has been challenged.
Today, to get a full-fledged kitchen or a big wardrobe solution, of course it consists of many different components. We are finding more people don't want to spend that extra half hour running around in a self-serve warehouse to pick up 50 different items, so we want to offer more services for the future.
It is a big change for a business that has traditionally owned most of its stores outright, securing an almost billion-dollar property portfolio, according to financial records with the regulator, ASIC (Australian Securities and Investments Commission). But Mr Gardberg says the data is clear - consumers want IKEA's products to be more conveniently accessible. He said:
We need to find a way where we can get smaller footprints, either extra small stores or, as we are going to do, introduce plan and order studios.
IKEA already launched its first pilot studio store on a "micro scale" in 2019 in the Warringah Mall in Sydney's northern beaches - a pilot that will now go mainstream. The studios will be staffed by highly trained IKEA experts, who can help plan someone's kitchen, wardrobe and bathroom needs, and then have the orders fulfilled and delivered. He said:
We have tested this plan of order point studios across many different markets. We have tested in Sweden, Denmark, Spain and France, so now it is conceptualised and we can see what is working and really scale it up.
We are looking at metros, so that means Melbourne, Brisbane, Adelaide, Perth and Sydney. Melbourne is a $5 billion home furnishing market, it has close to 5 million people and growing.
The density of living is about 450 people per square kilometre, we also know the average income is just above $100,000.
We know the average house size is 132 square metres and about 68% of the people in Melbourne own their own home; 45% are living with children.
Mr Gardberg said that although Melbourne will be the first cab off the rank, each state and city will be treated uniquely. Travelling anywhere over 30 minutes is now considered far, he said.
Solutions will come in different ways. Perth is expanding along the coast, it is very narrow but extremely long, so it needs a different approach. Then Brisbane, with the river dividing between north and south, and also the demographics and expectations are very different."
Another key aspect of IKEA's changing strategy will be more options for the affordable end of the home-maker market, putting it against Kmart and Target, as well as Bunnings. Mr Gardberg said:
We all can see that affordable homes are not coming forward, prices are just continuing to go up ... we believe people will continue to want a home but will demand more value out of every dollar spent. That means for the future we will see much more competition into the affordable and smart home solutions.
Also on the agenda for IKEA is a major push into New Zealand, in another sign of the retailer's ambitious growth strategy for the region.
Related: IKEA's first, small format pilot store is in a Sydney shopping centre.
Ikea's digital-first, small format store - HNN
Sources: Roy Morgan, The Canberra Times, The Chronicle, Toowoomba and Australian Financial Review