USA update
Home Depot contracts its own container ship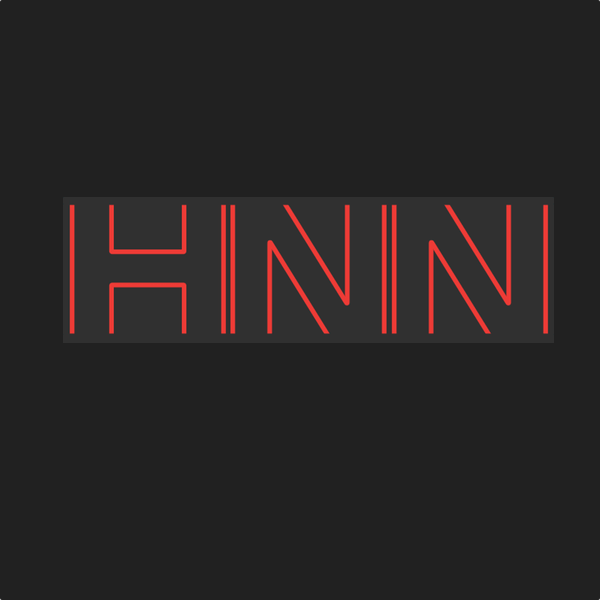 Walmart-owned Sam's Club is trying to nab a share of the US home improvement market amid the busiest season for renovations
Thu Jun 17 2021
The pandemic has created many supply chain challenges for hardware retailers in Australia. For customers, retailers' logistical woes are playing out in the form of out-of-stocks, long delays before a purchase's arrival and higher prices.
In the US, Home Depot has reserved its own ship as it deals with its supply chain problems.
The home improvement big box retailer is one of the largest importers in that country. Yet with congested ports, container shortages and COVID-19 outbreaks slowing shipments, the company made a decision to get its own boat. It is the first time the company has taken such a step. President and chief operating officer Ted Decker told CNBC:
We have a ship that's solely going to be ours and it's just going to go back and forth with 100% dedicated to Home Depot.
Mr Decker said the contracted ship, which will begin running in July, is just one example of the unusual measures that the company is taking as it copes with the ongoing challenges across the global supply chain.
On rare occasions, Home Depot has also flown in power tools, faucets, electrical components, fasteners and other "smaller, higher value items" by air freight, he said. In other cases, it has opted to buy items on the spot market - even though it can cost as much as four times more than contracted rates.
US retailers are heading into peak season for shipping holiday merchandise, which usually begins in August. Jonathan Gold, vice president of supply chain and customs policy for the National Retail Federation, told CNBC:
Right now, they are all trying to figure out, 'How do we mitigate that risk to make sure that we've got the product here in time for when those holiday season sales start?' That could mean moving up timing for when you bring your product in, which could further lead to additional congestion and delays.
More than a year into the pandemic, Mr Gold said retailers continue to deal with a revolving set of problems. Soaring demand has also contributed to the problem, as people have spent money on goods rather than services like dining out and traveling while stuck at home for months.
Home Depot was caught by surprise, Mr Decker said, when consumers' extreme appetite for home improvement took off during the pandemic. With same-store sales rising over 30% in the first quarter of 2021, Home Depot has a massive appetite for merchandise to keep its stores and warehouses full. Each store stocks approximately 35,000 products, the company has reported, with a total of more than one million items listed in its online store.
A recent COVID-19 outbreak in southern China is a new concern. As Chinese authorities try to stop the spread, they have restricted the number of vessels that can access ports in the major exporting hub. That's forcing some ships to skip over the ports or anchor offshore as the boats wait to dock. Large shipping companies, such as Maersk, have warned clients about delays. It has caused the biggest backlog since at least 2019, according to a Reuters report.
Costs have risen due to the issues, too. Nathan Resnick, CEO of Sourcify, a company that connects companies to manufacturers, said freight rates have "spiked significantly". He estimated that companies may have to raise prices between 5% and 20% to offset that increase.
A lot of that cost may be passed down to consumers where there may be higher prices this holiday season.
Mr Gold said since the pandemic, coming up with quicker and more efficient ways to move goods across the world has become an urgent priority.
Among the strategies retail executives are exploring are diversifying supply chains by importing materials and merchandise from other countries outside of Asia or closer to the US, adding air freight to the mix and placing orders even earlier, said Mr Gold.
For companies like Home Depot, Mr Decker said size has been a competitive advantage. It is the third largest US importer by volume of ocean containers, according to the most recent annual ranking by the Journal of Commerce, a magazine and website that covers global trade. Home Depot rival, Lowe's, is fourth largest.
We have a solid, contracted amount of capacity that our suppliers have largely honoured. [It's] long-term thinking, 'Covid doesn't last forever so keep your best customers happy'.
Related: In its first quarter results, Home Depot's same-store sales soared 31% year-over-year.
Home Depot's Q1 gets another boost from the pandemic - HNN Flash #46, May 2021
New competitor
Sam's Club, a members-only retail warehouse club owned and operated by multi-national, Walmart is getting into home improvement business and competing with Home Depot and Lowe's.
The Home Depot, and Lowe's only account for 30% of the US home improvement market, according to Liz Suzuki, senior hardlines (hardware) retail analyst at Bank of America Securities.
To try and catch up, Sam's Club, in collaboration with Service Finance Company, announced plans to launch Sam's Club Home Install Experts by Service Finance. The service is said to connect members with local home improvement contractors who offer a range of services from HVAC, roofing, siding, window and door installation to bathroom and kitchen renovations and flooring products.
To lure in more consumers, Sam's Club is offering members an additional discount on everyday dealer pricing as well as a financing option through Service Finance Dealers.
Ms Suzuki estimated that US home improvement sales and services hit approximately USD767 billion throughout 2020, which is "equivalent to about the 20th largest economy in the world".
Home Depot and Lowe's pulled in USD132 billion and USD90 billion, respectively, according to Ms Suzuki, in a research note:
As a result of a combination of more time at home, favourable household formation trends, and strong household balance sheets, demand for a wide range of home improvement projects has remained at elevated levels over the last year.
Sam's Club is now trying to take a bite out of the trend and executives say its "relationship with Service Finance will be a gamechanger". Kevin O'Connor, Sam's Club senior vice president and general merchandising manager, said:
With access to Service Finance's network of reputable dealers, our members can have confidence knowing they're not only getting additional value from their membership, but they're also getting the reassurance of a trusted provider.
Sam's Club members across the US will be able to select a product and service and schedule a free consultation with a Service Finance Dealer.
Sources: CNBC, Maritime Executive and Fox Business