Timber access challenges continue for retailers
Lack of supply versus excess demand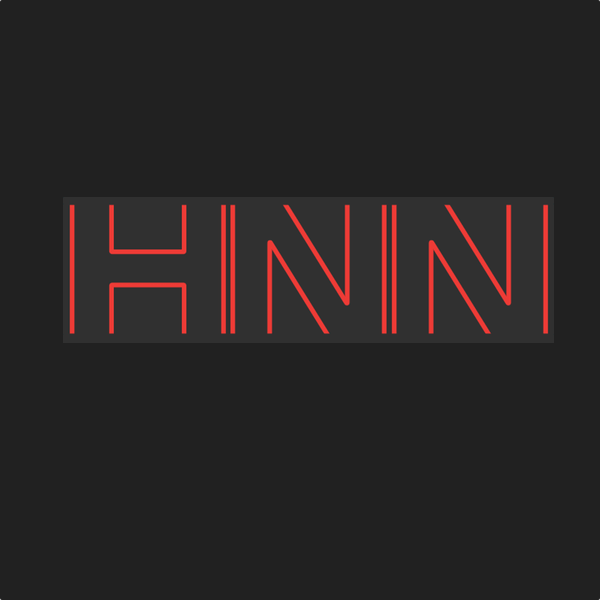 Hardware retailers have commented about the ongoing problems in providing timber supplies for building and renovation projects
23 Oct, 2021
In Mackay (QLD), Porters Mitre 10 joint general manager Greg Porter remains confident the business can keep up with the current demand for timber and other building supplies despite the construction boom around the world.
Amid restrictions on movement to stop the spread of COVID-19, people around the world are looking for bigger homes or embarking on renovation projects, sapping supply and driving up market prices for the most important component, timber.
In Australia, the HomeBuilder grant was tipped to attract 27,000 applications, but so far has received more than 121,000 across the country. A combination of low interest rates, government stimulus payments during the COVID-19 shutdowns and border closures, saw Aussies turn to bricks and mortar either through renovations or new builds.
Master Builders Queensland Townsville regional manager Emma Peters said the issues facing builders and trade contractors are "substantial". She told the Townsville Bulletin:
The resulting demand has created the first-world problem of builders being extremely busy with the work they won while the grant was running - as well as dealing with the growing problem of trade and materials shortages, and price hikes.
At Porters, the business is using all available supply lines to meet the "unprecedented" level of building approvals. Mr Porter told the Daily Mercury:
I'm supplying more product than I've ever had to supply in a very long time.
He said the pressure on building materials was amplified by an "excessive amount" of construction activity around the country.
In the past, we've never had these challenges. We've never seen every state in Australia in a very strong position construction-activity wise. There's always been one or two states that aren't in a growth period.
Queensland-based timber and hardware business, Bretts said it has been fielding desperate pleas for material from local builders and other states. Bretts managing director Bill Nutting said the firm would normally produce frames and trusses for 1000 homes a year. But in a recent week alone, they turned away requests for 600. He said suppliers were doing what they could, but labour shortages were impacting too. He had heard several stories of builders receiving calls from roofing contractors due to start work the next day demanding an increase of $5000 to do the job or they wouldn't turn up. He told The Courier-Mail:
The market is so hot they could walk next door and get the money. This is going to go for 12 or 18 months. The prices are going to keep going north and there's going to be delays. It's inevitable.
It's very unhealthy. We'd much rather see this play out over two years, not over 12 months.
Building products group Williams Group Australia relies on softwood produced at Tumut (NSW) to help supply its needs. Sales manager Mark Pickett said the current climate was proving "very challenging" in light of the fact Australia can't produce enough timber to meet demand. He told The Land newspaper:
This is across the board in NSW, Queensland, Victoria - demand for timber in all the states is very strong.
Yes the [2019] fires had an impact and they have lost a shift at Tumut - the mill used to run two shifts - which means that we are dragging logs from further away and that raises the cost. The impact has been severe. In the US, the lumber price index is off the Richter scale and sawmills can't catch up, so they have gone to Europe for logs. In Australia we pay northern hemisphere prices for lumber and that equates to a significantly dearer price.
Mr Pickett said prices were forecast to remain strong through 2024.
Timber production is an investment, not just something that you can grow in a few years. It will be 25-27 years before we get a harvest from new plantings.
Mitre 10 Goulburn operations manager Matthew Lawler put the timber shortage down to Covid-19, international tariffs and the ongoing impact of the 2019/20 bushfires. He told the Goulburn Post:
The bushfires totally stripped supplies.
Mr Lawler explained that burnt material meant suppliers went through blades faster which made manufacturing difficult. He said that while Mitre 10 had a good relationship with current suppliers and was "one of the priorities", they were searching for alternative solutions.
He said alternatives included a laminated veneer lumber product (LVL) that could be used for frames and trusses. However, this product is also in short supply and manufactured in Europe and Russia.
Steel was another option, but Mr Lawler said supply was "drained" due to current demand. He said builders were also finding it difficult to get hold of metal reinforcing mesh for concrete.
In Orange (NSW), the timber shortage will cause delays in housebuilding for years to come. Brendan Kent from Kents H Hardware explains that pine framing is used for 90% of new houses. He told the Central Western Daily:
What I've been told by suppliers is that it's going to be an issue that will take years to improve, it won't be fixed overnight. I've been told by a few of our customers that they're being delayed by two to three months. I hope I'm wrong but as far as I can gather this will be the new norm. There's no light at the end of the tunnel.
Normally Mr Kent would import the timber from New Zealand or South America. But the global demand for the wood has seen prices skyrocket. He said:
Now the US and Europe are buying it off them for 30-40% more than what we pay. Unfortunately most places are now limiting how much people can buy, so full packs of timber we unfortunately can't sell to anyone.
The way we see it, instead of selling it all to one customer we're better off sharing it around so everyone can stay in work.
Philip MacGregor, executive chairman at Sydney's Hardware & General, said the worsening shortage of timber, steel and other supplies hitting the industry is simply "overwhelming". Over the past 35 years, Mr MacGregor has experienced the "bust and boom" cycle of the construction industry. He told AFR (Australian Financial Review) Weekend:
This is bigger than all of those because it's widespread.
The huge increase in demand for new homes and renovations is colliding with a severely stressed global supply chain for basic materials. Shipping and transport bottlenecks caused by the ongoing pandemic have left consumers and businesses struggling to get their hands on everything from cars to mattresses and pianos, according to AFR Weekend.
Hardware & General's biggest customers are builders that typically construct between two and five houses a year. Mr MacGregor said:
Everything is going full steam ahead to the point where supply can't keep up, whether it be labour or raw materials.
The result is a steep leap in prices and wait times. Canny builders are stockpiling more than they immediately need. Others, Mr MacGregor said, are turning customers away or absorbing hits to profitability.
Bruce Parker, group manager at Hardware & General said locally produced timber costs have gone up by 20% to 25% this year alone, with more increases to come. Imported timber has increased by as much as 90% and more. Part of the reason is that Australian timber buyers are now competing for supply from Asian mills with American builders, who are in the grip of their own construction boom. He told AFR Weekend:
All the costs in the supply chain have just gone crazy. This isn't going to ease off until global demand eases off.
Pricing pressure
Everything from steel reinforcing for concrete slabs to timber for framing and cladding, flooring, roofing, doors and fittings have soared in price, according to the Housing Industry Association (HIA), and are sometimes taking months longer to arrive.
Stephen Havas, housing chairman at Master Builders Queensland old The Courier-Mail:
[The costs] are not currently priced into building contracts or they are being gradually fed into building contracts. Builders have little or no margin left at the end of projects to pay wages or fix building costs.
Builders have to increase their prices to match both what they are paying now and what they might have to pay in the future. The cost of construction from a consumer perspective is going to rise.
Bunnings has also experienced "unprecedented demand" for timber products and expects elevated timber prices to squeeze its margins for up to another year. Managing director Michael Schneider said at its recent Strategy Day presentation:
We think about timber (and) we've probably got another six to 12 months of some challenge.
"Feedstock is in a reasonably good space, but getting it through the mills and, clearly, the strong demand is putting pressure on," added Mr Schneider, using the term for raw timber that is processed into usable wood products.
Mr Schneider said Bunnings was reluctant to put up shelf prices and hoped to tackle the margin pressure by cutting costs.
We do a lot of work with our suppliers to look at ways that we can offset costs through improved efficiencies in supply chain or volume purchases.
HIA chief economist, Tim Reardon, believes the shortage was likely to last for another six months. He told the Herald Sun it was expected the housing construction surge would continue until the middle of next year, and then return to a "more normal market level".
Mr Reardon said timber supply would also improve as domestic manufacturers to ramp up their output, which would come as they trained new staff, and open or commission new mills.
Related: Hardware retailers have been experiencing supply challenges in building supplies for some time.
Home reno demand leads to supply shortages - HNN Flash #44, May 2021
Sources: The Daily Mercury, The Courier-Mail, Townsville Bulletin, The Land, Goulburn Post, Central Western Daily, Domain, Nasdaq, The Australian Financial Review and Herald Sun (Online)