Bunnings Strategy Day 2021
Bunnings quietly heads in a different direction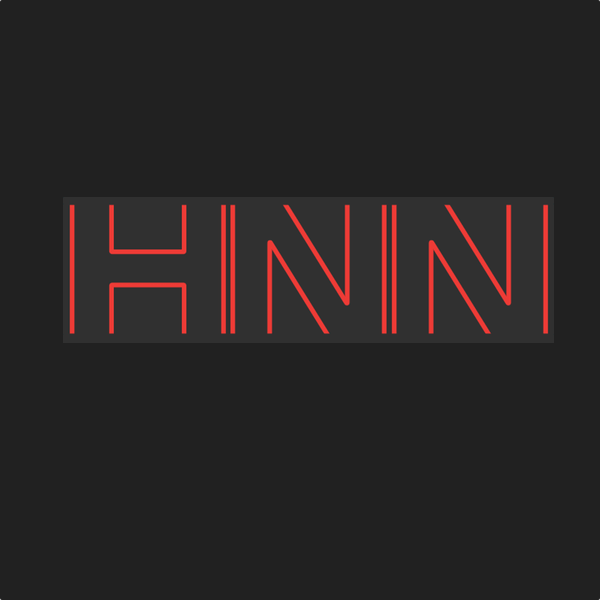 The question about whether the pandemic has brought permanent changes has been answered: it has, at least for Bunnings. The strategy day set out the markers for a rapid evolution of one of Australia's largest retailers.
Thu Jun 03 2021
On 3 June 2021 Wesfarmers held its strategy day focused on the 2021/22 financial year, which took place at the Fullerton (formerly Westin) Hotel in Sydney, Australia.
For Bunnings, looking back over the previous 10 years of these strategy days, this is probably the second most significant such event, over-shadowed only by the strategy day in June 2012, when Bunnings released details of its response to the launch of Masters Home Improvement, a retail venture by Woolworths.
This is also only the third strategy day since the failure of Bunnings' attempt to enter the United Kingdom (UK) and Ireland markets through the acquisition of the retailer Homebase.
It is worth briefly revisiting that history because it has indirectly influenced this strategy day. There has been a number of journalists who have made a complete hash of covering the rise and fall of BUKI. In terms of the operation of Homebase itself, there is really nothing complex about it.
In January 2016 Woolworths announced that Masters would be shut down, and Bunnings announced the formation of Bunnings UK & Ireland (BUKI).
The original plan was to acquire Homebase, make a few improvements, but concentrate on developing a Bunnings-branded offer for the UK market. This was a classic Bunnings strategy: develop a prototype, test it in the market, make improvements, and eventually roll it out.
Instead, Wesfarmers chose to make a substantial investment in Homebase stores, without any testing, and with a very poor understanding of the UK market. (Somewhat ironically, Bunnings' understanding of the UK was slightly worse than that of US retailer Lowe's understanding of the Australian market when it partnered with Woolworths in Masters.) This lack of knowledge was exacerbated by the wholesale dismissal of almost all of the Homebase management staff (including its very competent CEO). It was a case of a company being caught out by the "unknown unknowns" - it did not even realise the extent of its lack of expertise.
The question is, of course, why did Bunnings choose such a risky venture? In HNN's analysis, it's important to understand the situation of Bunnings at the end of 2015. The company's strategy - to face-off against the expansion of Masters through its own expansion - was incredibly successful. To achieve that goal, it had built up an outstanding management staff, capable of rapid and effective execution. With Masters defeated, what was going to happen to all that expertise and capability?
There really were only two ways for it to go. Either Bunnings would have to take the essentials of its current business and break these to reform into an even more successful company, or it would have to find new markets to enter with the existing model, and expand through access to more customers.
In 2016, Bunnings chose the latter.
What Bunnings managing director, Mike Schneider, announced on 3 June 2021 was, essentially, Bunnings choosing the former path. In typical Bunnings style, this was done in an understated manner. But it is, nonetheless, strategically very significant.
The reasons for this are fairly evident, and it is largely down to two influences the COVID-19 pandemic has had on the business. The first influence is simply that revenues have increased strongly- due both to the pandemic boosting stay-at-home DIY projects, and the increasing value of dwellings. The difficulty this creates is that Wesfarmers and Bunnings will be cycling these high numbers, probably not just for one year, but for three halves. To continue to "deliver shareholder value", the company needs to at the very least retain those retail sales, if not increase them by percentages somewhere in the mid-single digits.
The second influence is the type of customer who has been coming to Bunnings during the pandemic. Where the standard Bunnings customer is somewhat value-conscious, the most recent surge has seen growth in consumers willing to pay more. Bunnings has had the opportunity to introduce its offer to a wider market than before, and its future growth is partly based on keeping those customers coming back.
The situation of Bunnings pre-pandemic was similar to that of many larger Australian retailers: a relatively static market - demographically - to sell into, with the main task being how to derive the best sales from that market. Post-pandemic, Bunnings is closer to the situation of retailers in the North American markets, where engagement, bringing newer customers back to the store, has increased in importance.
What we will present here is a quick summary of the major points of what is new, and a roundup of the more familiar. More in-depth analysis will appear in the forthcoming edition of HI News digital magazine.
The new stuff
While much of this is new, it does build on existing structures, but takes those in unexpected directions.
Quality ranging
According to Mr Schneider:
Our focus is ensuring we have a true ranging diamond - entry, good, better and best - introducing products in line with customer aspirations and needs.
The big change here appears to be the addition of "entry [level]" goods. In the past, the Bunnings range has been mostly described as only "good, better, best".
It would be tempting to see this as being the introduction of a new "sub-level" of goods, but the truth is that a better description of much of what Bunnings has to offer is "entry level, good, better". So what this extra level really likely indicates isn't a new sub-level, but rather a new top level - which is reflected in the next point.
Style
According to Mr Schneider:
And we're upping our focus on stylish on-trend products, recognising our customers desire not only to access essential products for home repair or maintenance, but also to be inspired to undertake more diverse projects.
That's a clear reflection of a shift in market strategy. While Bunnings intends to stay with its "warehouse" look and feel, the retailer realises it needs to offer facilities for a wider range of projects, especially at the premium end.
Store layout
Commenting on changes to the display of goods, Mr Schneider said:
You can see an example of this on this slide where we've located all the products a customer needs to move their home or business in one aisle. This space optimisation work is enabling us to introduce inspiring new store layouts.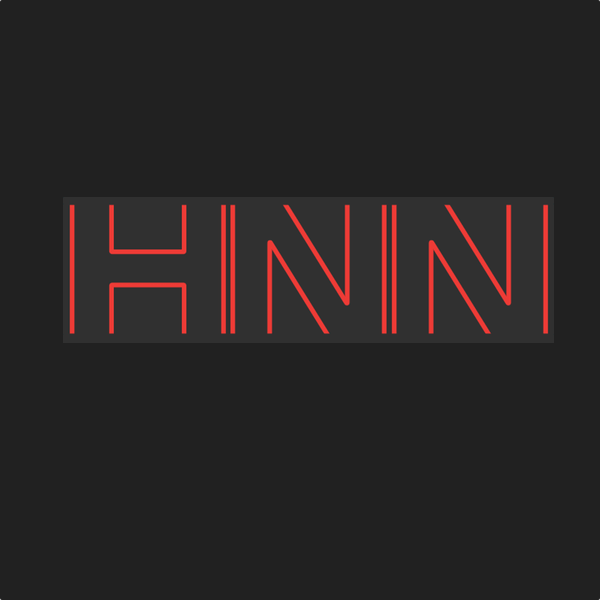 While this type of project-based layout is something we have seen before at Bunnings (the Chadstone, Victoria store had a similar area for moving supplies at launch), the fact that this is being called out indicates it will become more common.
Customer contact
Commenting on the influences on the in-store service teams, Mr Schneider states:
And when in store, we want our team members to spend more of their time with our customers to help them with the advice and materials they need.
From some comments HNN has heard from Bunnings workers, part of the training at some points in the past has included making sure staff minimises time spent with customers, so that they can perform a full range of duties, including restocking. That is a contrast to what is regarded as best practice at US retailers, where work systems are developed to minimise time staff spends on tasks that are not directly customer-facing.
Market segmentation
Discussing Bunnings' renewed focus on commercial customers, Mr Schneider commented:
Our commercial business continues to be a significant growth opportunity. We take a segmented approach to the market, with our three primary commercial customer groups. Regardless of the segment, we ensure we use a mix of leading brands and channels to serve our customers.
The previous managing director of Bunnings, John Gillam, was always very clear that Bunnings did not do segmentation. In his view, Bunnings functioned as a kind of endpoint to a global sourcing/supply chain operation. While this is perhaps the most "abstract" change, it is still an important one.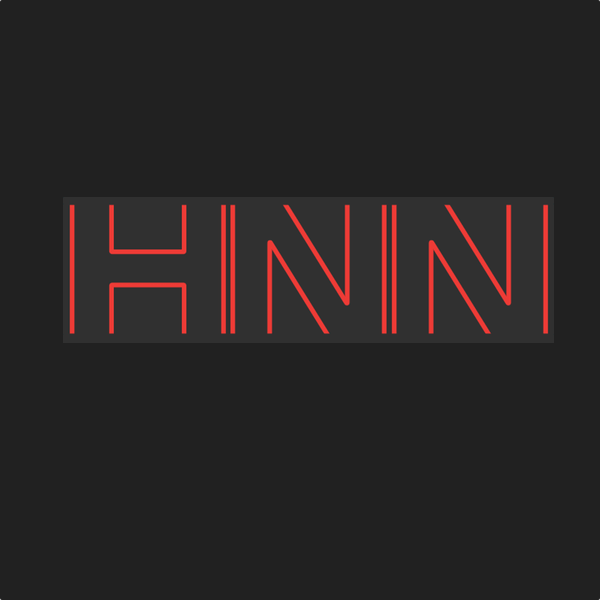 Appliances
In responding to a question from Brooke Campbell Crawford, an analyst with JP Morgan, Mr Schneider said:
We're also interested in categories like appliances that are sort of fitted to the home so we're not really thinking as much you know, TVs and sound systems, but more in sort of fridges and dishwashers. We do have a small range of those but clearly there's opportunities to look for growth in those, as we see our global peers do so you know, it is it is within that ranging lens. We're very focused on that. You know, we're not sort of considering homewares Or some of the softer furnishings. That's not what we sort of see in our purview.
First of all, this was perhaps one of the real "bombshells" of the presentation. Bunnings has for years been questioned as to whether it intends to go into appliance sales, and has always demurred, citing intense market competition and poor range fit. That kind of change will have reverberations across the appliance retail sector.
Secondly, it is couched clearly in terms of Bunnings moving more towards some of the strategies used by North American home improvement retailers.
There is just a little bit more going on here as well, though. The "announcement" was placed into the very last answer of the day, in such a way that HNN expects many analysts might miss it.
Business (more) as usual
To just quickly run through some of the other significant statements:
Acquisitions
Mr Schneider reported Adelaide Tools was trading well, with a new store launched in Parafield, South Australia, which is trialling some new layout ideas. On expansion, he said:
We'll open our first stores outside of Adelaide later this calendar year. These will be in Western Australia where we see strong prospects for growth with a new brand that will be announced in the next few months. A staged rollout across Australia and New Zealand will follow over the next 12 to 18 months.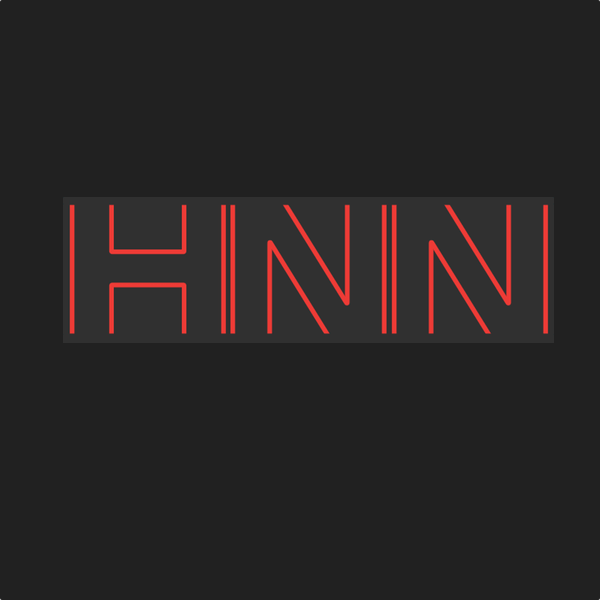 On the Beaumont Tiles acquisition, he was just a little cautious, repeatedly stating that this was not yet a "done deal". Thats down not only to needing Australian Competition & Consumer Commission (ACCC) clearance, but also to some "internal steps" that need to be taken. At a guess, Beaumonts is a private, family company, and Bunnings was probably only granted access to the full accounting numbers post agreement of intent, so it may be processing some unexpected accounting practices.
In discussing the strategy behind the acquisition, Mr Schneider said:
Beaumont Tiles operates in a large competitive category that has the opportunity for strong growth. And this acquisition would allow us to build on the success of the Beaumont Tiles business and invest in its future growth. It's also a great opportunity to better address the needs of our builder customers and flooring trades as we help them with more of their build. Beaumont Tiles has a great leadership team in place and will be run as a separate and distinct business, much like Adelaide Tools.
(It's worth pointing out that Beaumonts is also a part-franchise operation, unlike Adelaide Tools, so it will be interesting to see how that plays out.)
It came down to Michael Simotas, head of consumer equity research at Jefferies (and the source of many an intelligent question) to ask the Total Tools question without mentioning Total Tools:
If you look at you guys, as well as a couple of the other bigger players, there are plans to put a lot of professional tools stores on the ground over the next three to five years, across the industry. Stores seem to be doing quite well at the moment. Where do you think the sales will come from and where do you model the sales to come from? Or is it expansion in the market?
Mr Schneider replied:
I think the way we've sort of thought about the business for a long time is grow the market and grow the opportunities that present within the market. It's really clear there's a very strong demand across Australia for trades and clearly a lot of pressure on different markets [to] actually get trades into that.
So we're seeing a lot more being done at the sort of apprentice level to sort of grow employment within the sector. And I think that's one of the elements. And then you know, it is really clear that across housing construction, there is real demand. And whilst from a Bunnings trade point of view, we don't play in that heavy construction trade market, the trades, they're actually working on those sites, you know, are very professional operators and they're looking for the sort of products and brands that specialist trade players are able to offer and we're able to do that through Adelaide Tools.
It seems quite likely that these predictions of an expanding market will hold true, at least into 2022. However, most industry analysts would also say that Bunnings will end up competing directly with Total Tools by the end of 2022. Though, the reality is that both Wesfarmers and Metcash are likely counting on taking a great deal of market share from smaller retailers in the specialist tools market.
Digital and supply chain
The overall approach to digital ecommerce, according to Mr Schneider, is to assume the company will have to support at least 5% of its overall sales through that channel. The peak, so far, has been just over 3%, and that has dropped back down to 2%. The 5% number is a decent target however, and, as Mr Schneider pointed out, at that level, fulfilment direct from stores to customers will not be possible.
One of the surprises of the day that arose from this is that Bunnings revealed it has a fulfillment centre set to begin operations in Melbourne.
A good example of this is our upcoming trial of a rapid fulfillment centre in the western suburbs of Melbourne to test and learn around more efficient online fulfillment for our customers. The site will also trial the central dispatch of items customers purchase in store, or decide to have home delivered with expected benefits to include removing tasks from stores, freeing up space and reducing manual handling for our team.
While that is a welcome direction of strategy, the analyst Ben Gilbert of Jarden Australia pushed the company a little on the possible need for deeper changes to the supply chain in the future. Mr Gilbert asked:
Just interested in supply chain, and also right to play categories. If you look at what Home Depot has done, the US, and I've spent a lot of time looking at some of these players, they've increased their SKU count to sort of a million odd when they look at dropshipping, and those sorts of things...How are you thinking about supply chain investment, increasing range and moving more aggressively into these right to play categories?
Mr Schneider responded:
I'll start with supply chain. So for me, the thing that sort of occupies our thinking is what happens is, as online penetration grows, I think we talked at the half about online penetration, sort of peaking it, just over 3% of revenue, it's dropped back down under, under 2%. At present, but that is going to grow, it's going to flow the global trends. And, you know, I think one of the things that you know, lock down does is push people to look, look to different channels, and you will eventually get some more stick from things like that as well. And we recognise that once we're sort of getting up above 5% of revenue coming from our online channel fulfilling from store becomes much less efficient than it is today. So you know, what we were looking at in in the western suburbs of Melbourne is: what's that going to look like? And it really is in a very Bunnings way, a test and learn environment.
And we're also looking, as I said in my presentation at, you know, are there opportunities to improve efficiency in store by having products that customers want to have home delivered big bulky products, kitchens, barbecues, and things like that, that they're purchasing in store, delivered to their home in a more efficient way. So that's that formed one part of our thinking. We do know that we've still got opportunities from back-dock to shelf, if you like, in terms of install logistics.
Mr Gilbert followed up on his question by further asking:
Just on that, do we need to be thinking about the next 12/24 months, there's going to have to be some, some firmer news around some larger centralised distribution points to then support those distribution centres that then allows you to push that range and bring more products in. Because it seems likely given the nature of the models historically, you probably need some bigger centralised sheds and some automation to do more of the cross stock, etc.
Mr Schneider responded:
Yeah, look, I think certainly over the next 12/24 months, we'll have we'll have more to say, you know, based on the things that we're doing now to sort of learn from it. So yeah, I think it's certainly going to be a stay tuned, there's more to come down the track.
Conclusion
That's pretty much just the highlights from what was said at the strategy day. As we said in the introduction to this piece, we'll be offering a more comprehensive analysis in the next edition of HI News.