Big box update
Bunnings Plainland opening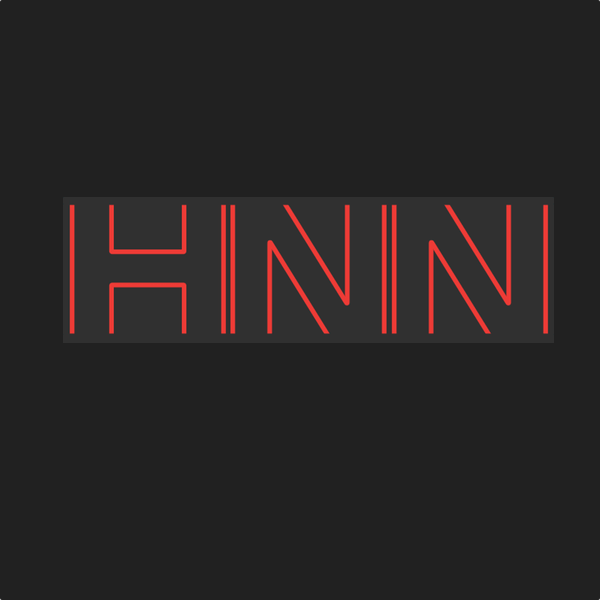 The development application for a new Dubbo store has been withdrawn and building has begun on Mt Isa outlet
23 Oct, 2021
Bunnings Plainland is expected to open shortly; a planned store in Dubbo (NSW) will no longer be built; construction has started on the Mt Isa store; and a traffic plan was revised for proposed Wagga Wagga store.
Plainland
The team at Bunnings Plainland is preparing for the official opening of its store. Complex manager, Simon Funk spoke exclusively to the Gatton Star about welcoming the first customers through the door, and leading a large team of locals, at the age of 22. He said:
The team have been working tremendous amounts of hours and putting in a huge effort to get the shop to where it looks today, and even more when it opens.
The Plainland store will cater to a regional and rural demographic. Mr Funk said:
Inside the store it's a bit more compact, but we have absolutely everything we would offer in a bigger warehouse but backed by an oversized timber and nursery.
We're carrying items that we might not carry in our metro stores - like ride-on mowers, rural fencing supplies, Besser blocks and bigger bags of products.
The store spans more than 9000sqm and has about 200 car parks. Having worked with Bunnings for six years, Mr Funk said the best part of the job was helping the customers.
We are here to help our customers and it's a business that's been built on that.
Also for me, I've got the opportunity to bring on more than 100 locals and provide them with careers. It's not just a job, but a career that is hopefully meaningful to them.
The Plainland store is also set to go up for auction through Burgess Rawson in late June. Real estate agents anticipating a sale fetching close to $20 million, according to The Queensland Times.
The store is part of the Plainland Crossing master planned community, which will have hundreds of new houses, school, childcare centre and an upcoming Aldi supermarket. The project is being delivered by development and construction company De Luca.
Bunnings Plainland is located at 4404 Warrego Highway, Plainland (QLD).
Dubbo
Dubbo Regional Council were recently notified that the development application (DA) to build a Bunnings store located on the old RAAF base site has been withdrawn.
The withdrawal comes after the Heritage Council of NSW refused to grant General Terms of Approval, according to a report in the Daily Liberal and Macquarie Advocate.
A statement from council said those who made a submission during the public exhibition period would be advised in writing of the withdrawal.
Several residents voiced their concerns over the proposal, with a petition started to stop the application. Over 200 people signed the petition which highlighted concerns over increased traffic, associated noise and safety issues for residents and businesses in the area.
Controversy has surrounded the DA since March, when deputy mayor Stephen Lawrence and councillor John Ryan called for then mayor Ben Shields to resign over a press conference he held about the DA.
At the time, Cr Lawrence said the mayor's conference had undermined public confidence in the process. The mayor responded to the allegations, saying he had not undermined council processes or misled perceptions in the community. Cr Shields said in March:
I've always welcomed a proposal if it goes to plan, so this nonsense that I've circumvented process is insane.
More recently, Councillor Stephen Lawrence has been elected as mayor of Dubbo with Anne Jones elected as deputy mayor following Cr Shields resignation.
Mt Isa
Old buildings have now been demolished as construction work for a new Bunnings Mount Isa store begins. It is expected to open its doors in early 2022.
This store will span more than 5500sqm, more than double the size of the existing store located on Camooweal Street. The new site is at 89 West Street.
Features include the main retail area, a fully enclosed timber yard, an outdoor nursery and 150 on-site car parks. It will also have a building materials landscape yard and a bagged goods area in the nursery, both not at the existing Mount Isa store. Bunnings area manager, Michael Rodwell, told the North West Star:
Bunnings Mount Isa has been part of the local community for about twenty years so we're really excited we'll be able to give customers a fantastic offer with the widest range of products.
The existing Bunnings Mount Isa team will transfer across to the new store once complete and will be joined by new team members, who will be recruited closer to store opening.
Hutchinson Builders are developing the site in a project estimated to be worth over $20 million.
Related: Progress on the Mount Isa and Plainland stores have been ongoing.
Big box update, HNN Flash #37 - March 2021
Wagga Wagga
An updated traffic plan for the Bunnings store relocation project in Wagga Wagga (NSW), on the corner of Pearson Street and the Sturt Highway were released for public review.
Last year the public was invited to have their say on the plan, with a number of concerns raised about road safety and congestion in the area.
Bunnings property director Andrew Marks said the company had listened to the feedback and adjusted the plans accordingly, providing three exit and entry points for cars and one for trucks. He told the Daily Advertiser:
We have taken on board feedback from the local community and council, and the amendment will provide an additional exit only onto Saxon Street, providing improved traffic flow and safety for Wagga locals.
Access will include left turn only entrances and exits for cars on both the Sturt Highway and Pearson Street, with an additional deacceleration turning lane constructed on the highway border. Trucks will have one separate entrance off the highway and one exit onto Saxon Street.
Additionally, car park spaces will be reduced to 421, inclusive of accessible and trailer parking. In the original report, which was lodged in 2020, 449 spaces were proposed for the new development.
Sources: Gatton Star, The Queensland Times, Daily Liberal and Macquarie Advocate, The North West Star and The Daily Advertiser