JJ Van Oosten at Retail Connected
Jean-Jacques Van Oosten (aka "JJ") is chief customer and digital officer at Kingfisher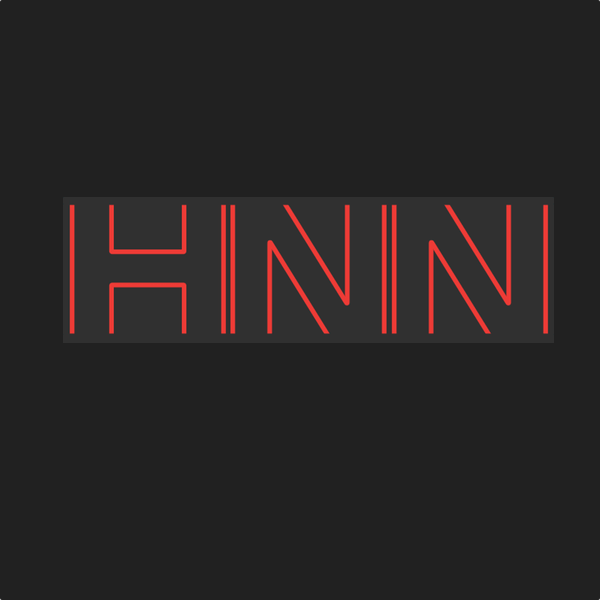 Retail Connected (organised by Retail Week) brought together some of the top retail talent in the world for a virtual conference. Jean-Jacques Van Oosten spoke about the need for change, and adapting to the urgent requirements of the pandemic.
Thu May 06 2021
Well-known UK retail information publisher Retail Week held an excellent online conference recently, called "Retail Connected". In an entertaining and enjoyable format, they hosted a global range of retail talent for brief, informative and entertaining talks on a range of topics. It's free to access the recordings of this event, and HNN urges you to go take a look at this link:
Retail Connected online conference
One of the people interviewed at the event was Jean-Jacques Van Oosten (aka "JJ") who is chief customer and digital officer at Kingfisher, which owns the UK home improvement retailer B&Q and Screwfix, as well as a range of retailers in France, Poland and elsewhere in the EU.
Like so many other home improvement retailers, Kingfisher found the COVID-19 pandemic to be something of a mixed experience in many regards. The first thing that JJ had to deal with was rapidly closing a number of stores, as the first wave of the pandemic hit the UK and the EU. As he puts it, the company was facing negative 80% like-for-like sales in the stores, and at the same time, positive 300% for ecommerce.
In the end, Kingfisher emerged in very good shape from the pandemic - at least so far - with strong gains in profitability and customer share. One element that JJ emphasises is that the company adopted the need for speed as one of the essential services it had to supply its customers, and that in many cases the way the company scaled up and delivered that speed was by making better use of its existing retail network of stores.
In fact, one area where they were lucky was that by chance, in the weeks before the pandemic hit, they had changed strategy in a very positive way. As JJ tells it:
The irony of all of this is that three weeks before COVID, we actually decided as a strategic move to put stores at the centre of our ecommerce proposition. That means making the entire range available online. So we decided to do that three weeks before the lockdown, though we had no idea the lockdown was coming up.
Our strategy was very much one of making that range completely available, as fast as possible, accessible to customers through either click and collect or for home delivery. Because we believed that speed is really the essence.
You know the "youngsters", they buy things on their mobile - even people of my age, if I may say! And that's even just for shampoo or something to eat. They don't go into a big shop, they just order it mobile, and it comes back minutes later. You can only do this if you've got local presence. So our stores, in our view, were real assets, and not liabilities.
Amazon, despite all of the fantastic, you know, out of this world type of logistics, they can't do same day, or within a few hours. We will be able to do that. In those extraordinary circumstances [of the pandemic], we put everything in place to make that happen very, very fast indeed.
All that came from a lot of work, and being willing to really invest in the process.
We invested very fast into digital equipment for colleagues to get all of the orders coming from the customers and located to the right stores. In the end, they could actually do all of this automatically, using a handset to go and pick [the orders] at Screwfix in one minute, and at other stores in under a few minutes. So it is quite fast.
As JJ describes it, this was far from just a surface change. The company had to rethink how it did retail almost from scratch, change the way the network worked, and adapt to delivering unusual items.
All that puts a lot of stress on your in-store routines in terms of availability, in terms of replenishment routines. You have to think about, if you want to do a home delivery from stores, you know, not all stores have got the depth of inventory to be able to do these. How do you optimize the network?
So we had to build - I mean it's obvious now - but we had to create the concept of hub stores for digital, which are slightly larger stores in the UK then in France. We had to really work extremely hard on availability, because we had actually such a high level of demand not just for the normal building materials, but also for things like live plants.
Beyond just the practical business of shipping what you had in whatever way would suit the customers, Kingfisher also focused on many of the intangibles it needed to help drive trade, such as delivering more choice.
We also had to go and think about providing choice to our customers. How do we provide choice? Because they were asking for that. For example, they did not have much choice for services.
For example, they were asking, "Do I go and set up a service with a tradesman? Or do I go instead to a marketplace for services?" So we actually went and bought a marketplace, which we are now rolling out to the UK and in Poland and in the other countries as well.
In doing that, we chose deliberately to use an open architecture. So we would welcome what would be considered by traditional retailers to be competitors, but we don't look at it like that. That way, you can monetise some of your web traffic.
While many retailers still look at recent events as bringing in a temporary state of affairs, JJ is quite clear that many of the changes caused by the pandemic will live on for decades.
We talk about mutational events, the pandemic is a mutational event. The direction, what I can say is, people say they will continue to work from home to achieve a better balance for their own life, for their private life. But they will also go and collaborate in the office because they value this.
So we'll have to have flexible working facilities at home, but they also want to see their homes as a place where they can relax. So that is important as well. They want to work in the gardens, on the balcony. They've also discovered the importance of local communities.
We've gained 10 million new customers, we look at the 18 to 34 age range, many of them are new customers and never did DIY before. So they've learned about it, and they enjoyed it. They want to do more. And I think across all of the sector, the importance of contactless and mobile is going to increase as well.
More importantly, though, JJ sees a profound structural change in the way retailers need to operate. Where in the past, retailers could dictate product availability to the customer, that will be much less the case in the future.
I think you need to be very smart as a retailer now. Once upon a time, retailers were telling customers what to buy, your buying team was deciding what would be bought by the customers. That is probably a little bit old-fashioned now. Today, customers are telling you what they want to buy, and you need to personalise your offer.
The level of automation is important as well. If you look in Walmart, they have invested heavily now in a lot of technology, they are looking at automating stores themselves with very advanced robotics.
Historically, we have for 120 years, since the time of Piggly Wiggly, consistently provided cost advantages to our customers. The customers are doing our job for us, they come to our stores, and they pick stuff for us. In exchange, they get a lower price.
Now, what customers are expecting is that we go to them, and we help them to do all these things. That increases our cost base. And that requires us to be far smarter to do that effectively and completely change our unidimensional economic model to add new lines of incomes. That might be marketplaces, it might be monetisation of traffic, or it might be a partnership.
Asked what he felt he himself had learned through the experience of the pandemic, JJ pointed to the need to provide colleagues and team members with real representation.
What I've learned is that, from a leadership perspective, is the importance of creating a safe environment, not just safe physically, because of the COVID situation, also mentally, where people can express themselves, and they can speak out. And I will always look for everyone around the table, the virtual table to be able to make a contribution.