Home reno demand leads to supply shortages
Price increases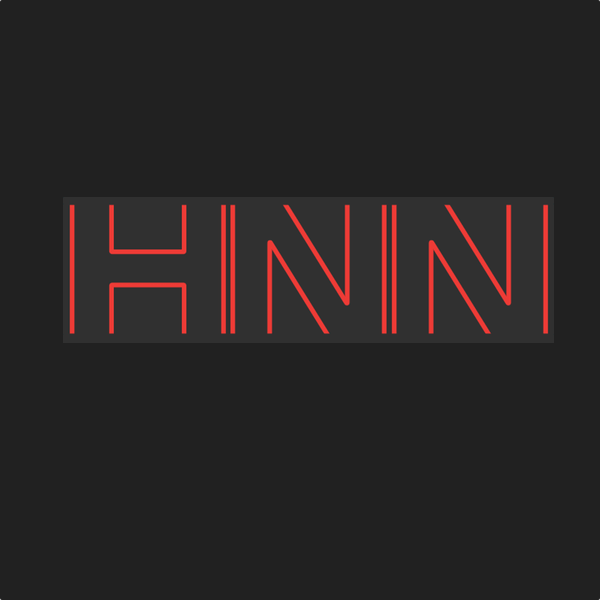 After higher than expected sales during COVID-19 restrictions, a record boom in housing and home renovations has created an environment that is triggering shortages for key building products, especially timber
23 Oct, 2021
Low interest rates, rising property prices, the government's HomeBuilder scheme and strong demand for extensions and renovations after COVID-19 lockdowns have resulted in record volumes of renovation applications and approvals, based on data from the Australian Bureau of Statistics and reported by the Australian Financial Review (AFR).
Timber and lumber prices are proving an acute problem for the hardware retail and construction industry as limited supply combined with a massive lift in demand - as people renovate their homes during COVID-19 and new homes are built - generates big increases in costs. A shortage of skilled tradies is also adding to rising costs.
A number of retailers said timber costs have already risen by up to 15% and say there will be more rises before year-end due to "serious constraints" on imports because of global competition.
Mike Barry, chairman of Natbuild, told The Australian prices in Australia haven't increased to the same extent as 400% plus rises in the US but that since November pricing pressure in the Australian market has been evident. He said:
The significant demand from new buildings and renovations has just skyrocketed and that is a global phenomenon, and the consequence is that we have not had the same supply of imported material. Towards the end of last year is where we started to feel the price effects.
Our intelligence is everybody is feeling the same supply pressure here, and same supply disruptions, and our intelligence also says that the price increases are flowing through fairly consistently across the market.
Ashley Waller, a Home Hardware director, has described "extreme and unprecedented demand" for timber and other building products, product shortages and "soaring" transport costs.
Mr Waller said timber costs had risen between 6% and 15%, with additional price rises expected before the end of the year. He told The AFR:
These circumstances have resulted in us not being able to source and supply many products that you would ordinarily expect us to have in stock or receive in-store within 48 hours.
Horsham Mitre 10 owner, Chris Jones, said he had never seen a shortage like the current scarcity of timber. Wimmera timber yards in regional Victoria are reporting shortages as construction projects across the region continue to be delayed by up to several years. He told The Wimmera Mail-Times:
There was a fair bit of disbelief in the industry, initially, due to the supply shortage because shortages are generally to bring the price up. That's not the case this time.
Mr Jones said Horsham Mitre 10 had received calls from places as far afield as Geelong and Melbourne looking for timber.
Pontings Mitre 10 timber manager Nick Slorach in Warrnambool (VIC) said while building projects weren't being help up, the shortage of supplies was starting to be felt. He recently told The Warrnambool Standard:
We're sort of at the stage where some suppliers aren't taking orders. Generally through winter they will build stocks. They just didn't get a chance to do that last year.
However, Mr Slorach said Pontings had been able to fulfill its orders and keep up a supply of stock.
Timber is getting hard to get. We've been able to get through. We are getting drip fed what we normally would, so we are getting by. Hopefully it gets better sooner rather than later.
Mr Slorach said pine framing, cypress, engineered products were the products that were very hard to get.
The framing shortage means they can't build the trusses, so truss companies across the state have cut off as well. There's a three-month lead time for jobs that are in the books, for jobs that aren't in the books, who knows. So that will hold things up at some point.
Mr Slorach said imports and shipping was part of the issue with other countries such as America paying more for timber - sometimes up to $500 more per cubic metre more.
So your imports are less because we don't have as much timber coming into the country, but we're not producing as much either.
Bunnings
Duncan Bryce, Bunnings' head of builders' solutions, said the building industry was "facing a number of significant challenges" and that boom conditions were causing "serious constraints""on timber imports because of overseas competition and shipping issues. He told the AFR:
The availability of product on a day-to-day basis is uncertain as our suppliers are working on a just-in-time basis, with limited inventory, making forecasting very challenging.
Industry sources told The Australian that since November local lumber costs are up at least 20% and imported lumber up 60%. According to a report in The Australian, Wesfarmers CEO Rob Scott told the Macquarie Australia Conference:
Lumber prices have gone up and there has been constraints there around supply, we have seen pricing pressure, similarly containing shipping is another area where there has been strong increases in pricing and there's also been some increases in other raw material prices, cotton and other categories, and I think what is important to note across all these areas the whole market is facing these cost pressures.
But Mr Scott said that Wesfarmers would do whatever it takes to maintain Bunnings as well as its other retailer brands credentials of offering low prices to shoppers.
The way we think about this is not just simply supply costs are going up, how much do we need to increase our price to offset that. That is not the way we think about it, we think about it far more holistically.
And that is certainly what Bunnings is trying to do with lumber, they are trying to resist the pressure to just keep on increasing prices because in times like this we want to deliver even better value credentials with our customers.
When cost prices go up the Wesfarmers business will do everything they can to keep our prices down because that's what our customers depend on us for.
Bunnings general manager for merchandise, Toby Watson, told The Australian the retailer had seen "unprecedented demand for timber products" for a number of months now due to Australians spending more time at home and the incentives for new home builds and renovations. He said:
This is creating a challenge for the entire industry with demand particularly strong for structural timber.
We're working with our suppliers and trade customers to forecast demand and plan earlier in the build process so we have additional time to manage orders as best as possible.
Sources: The Australian Financial Review, The Wimmera Mail-Times, Horsham, The Australian and The Warrnambool Standard