Bunnings to buy Beaumont Tiles
Will combine top two retailers in tiles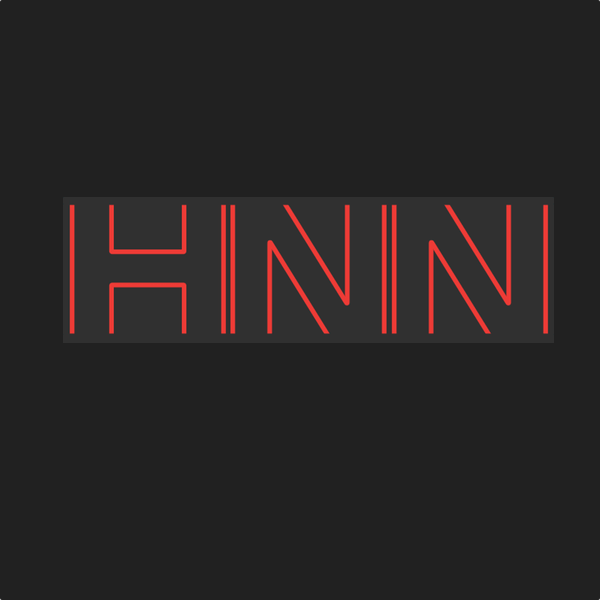 In a surprise move, Bunnings announced it intends to buy the tile and bathroomware retailer for an as yet undisclosed sum
Thu Apr 29 2021
On 28 April 2021, Wesfarmers announced that its big-box hardware retailer, Bunnings, had entered into an agreement to acquire Beaumont Tiles. The managing director of Bunnings, Michael Schneider, was quoted in a Wesfarmers press release as stating that:
Beaumont Tiles is a well-run business with a proud family history that will remain separate and distinct to Bunnings, as is the case with Adelaide Tools which was acquired by Bunnings in April 2020.
Wesfarmers has released very few additional details, other than noting that the deal will have to pass regulatory requirements.
Beaumont Tiles is not a public company, so financial details are hard to come by. Estimates for revenues at Beaumont Tiles range from around $270 million to $290 million for the projected FY2020/21. As it is partly a franchise business, a slightly optimistic estimate of earnings before interest, taxation, depreciation and amortisation (EBITDA) would be $38 million to $45 million. Given its unique position in the Australian market, it's possible to guess at an acquisition price of between $180 million and $210 million.
By Wesfarmers standards, that is not an especially large acquisition. As with recent acquisitions by Wesfarmers (such as that of Catch.com.au), the question to ask is how, strategically, will the acquisition help to boost earnings from Bunnings? In HNN's opinion, looking at the next five years or so, that can be largely summed up in one five-letter word: Reece.
However, it's best to leave that speculation for later, and begin with a more general overview of tile retailing and wholesaling in Australia.
Australia's tile market
In top order, the three major retail/trade sellers of tiles in Australia are Beaumont Tiles, Bunnings and National Tiles. As mentioned, the revenue for Beaumont Tiles is around $290 million, and for National Tiles it is estimated at $100 million. Estimates for revenue generated through tile sales at Bunnings vary widely, but the best estimate would seem to be around $170 million to $190 million.
Beaumont Tiles was started in 1960 (according to the company's website, though some sources suggest 1962). Company lore has it that the idea for the company came about when Ray (RJ) Beaumont, a well-known entrepreneur in Adelaide, was chatting with a tiler working on a house - another one of RJ's endeavours, an up-market construction near his own home, which he planned to sell. One version of the story is that the tradie was complaining about the poor availability of tiles, while another version has it that RJ complained about the poor quality of the tiles being used.
In any event, the story goes that RJ set out for Japan to find his own tiles, and was so enthusiastic that he bought an extra 2500sqm of tiles. While it is rumoured RJ's family was not keen on the investment, it soon proved to be a success. What began as a one-shed business soon expanded into a shop (the Grote Street showroom is still there, and viewed as the company's flagship retail outlet) and warehouse in Adelaide, which employed four staff. By 1967, when RJ's son Bob Beaumont joined the company, annual turnover was $120,000.
Mr Beaumont eventually took over as managing director in 1978. The next major change to the company started in the 1990s. It was at that time Mr Beaumont began to pursue what would become a decades-long vision to consolidate smaller tile retailers. He explained his reasons for this in a 1993 article published in the Australian Financial Review (AFR):
Buying tiles at the nearest hardware or small tile shop is most often the way it happens in Australia. But for customers, whether they are tilers, builders or home handymen, it does not allow for choice, large showrooms of ideas, or exclusive ranges at competitive prices. At any time we stock more than $5 million in tiles, slate and marble from around the world, which our franchise members, and therefore their customers, can have next-day access to.
By 1993, the company had sales of around $36 million, and operated 15 stores in South Australia, which controlled about half the state's market. The company employed 150 staff, and relied on trade sales for 75% of its business. Its innovations included having tile makers produce custom tiles to which Beaumont Tiles held exclusive rights - partly in a bid to boost Australian-made tile sales - and setting up their own testing to give tiles a slip rating, to ensure customers could choose the best tile fit for purpose.
One of the company's riskiest moves came in that year, when Beaumont Tiles moved into the Victorian market in a two-stage push. That began with Beaumont Tiles establishing its first franchise operation, of some 20 owner-operated retailers. Added to that, the company took over the longest established tile retailer in the state, Crosby Tiles, which had five outlets. Describing that development on the company's website, Mr Beaumont stated:
My father and I had always been keen on the idea of grabbing an opportunity when it presented itself. In the early days, we were offered the Victorian outlets of a failing tiling business, which we decided to go ahead and buy.
It was very risky because it was losing a lot of money. However, we gradually built on it until finally, we became the biggest in Victoria. That then enabled us to leap frog into Queensland and other parts of the country.
Never one to shy away from a challenge, Mr Beaumont declared the company would have sales of $100 million in the year 2000. In FY2013/14, the company was estimated to have revenue of $200 million, with 100 outlets and 50,000sqm of total retail space, and opened warehouses in NSW and QLD with over 10,000sqm each. That success continued. The company claimed growth of 12% in retail sales during FY2016/17 to $275 million (implying sales in FY2015/16 were $246 million), with the company having a total of over 110 retail outlets.
However, in 2018 Beaumont Tiles began to speak of a possible decline in the Australian market, while at the same time insisting Beaumont Tiles had firm plans to expand. According to an article published in the AFR during March 2018, Mr Beaumont stated that the housing market had peaked at a point in the previous financial year, and he expected it to decline in the future. However, he also stated that the market could support a total of 180 stores, 65 more than it had at the time, and that it would reach that goal by 2022. In an article published by Inside Retail in 2018, Mr Beaumont stated he expected annual revenue in 2022 to be over $500 million.
In parallel with this, Beaumont Tiles began to suggest it would also consider expanding overseas. Asked about which markets the company would consider, Inside Retail quoted Mr Beaumont as stating:
It will depend at the time what opportunities and partnerships are available to us...we're very open to the US or Canada and we're very open to some of the Asian countries too.
It's perhaps a real testament to Mr Beaumont's business acumen that the proposed international expansion never took place. As the US big-box home improvement retailer Lowe's Companies learned with its partnership in Masters Home Improvement, and Wesfarmers learned with its attempts to enter the UK market through Homebase, national home improvement markets are intimately tied to local cultures, and this makes international expansion difficult.
Perhaps the best insight into what the company was going through during 2018 comes from a quote that appears in the tiling industry's leading publication, Tile Today, where Mr Beaumont is quoted as saying:
For Beaumonts to achieve greatness, we will become a very different business in some ways over the next couple of years, but we will also stay, in many ways, exactly the same, building on our tremendous strengths.
Over the next two years, I consider "greatness" as our warehouses achieving almost Amazon levels of effectiveness, a totally integrated computer system that talks to both suppliers and customers, new and spacious warehouses in all states, expanded stock and range and a company covering all states, including Western Australia.
(It is perhaps not at all coincidental that the number three tile company, National Tiles, had also begun exploring a different future around about the same time. According to the AFR's "Street Talk" column, National had hired financial group Flagstaff Partners to investigate different capital structures that could help it invest more in growth.)
It seems very likely that Mr Beaumont's entrepreneurial instincts were, again, spot-on. The fact is that Beaumont Tiles, on its own, was simply unable over the two years after those remarks, to make the kinds of transitions it needed to in order to become a company better suited to the new retail environment.
All this culminated to some extent in Beaumont Tiles' annual presentation for customers and media, held virtually in March 2021, where Mr Beaumont restated some of these optimistic growth forecasts, but over a longer term. These remarks were then repeated by the national buyer for Beaumont Tiles, Dean Booker, for an article in the Herald Sun of 6 April 2021. He predicted a further 50 stores would be added over the next five years - essentially 10 per year.
Obviously, Mr Beaumont was aware the acquisition was a strong possibility when he made his remarks - though that might not be true of Mr Booker. In any event, it seems pretty certain that this expansion will finally take place – but under the auspices of new ownership.
The market
The big question that looms over the tile market is whether some of the low growth it has experienced since 2017 is really due only to the housing market itself, and the way that drives demand for both new builds and renovations, or if there are also structural problems at work.
It is certainly true that, for example, the ability to do tiling on a DIY basis has become more accessible. As Mr Beaumont puts it on the company's website:
We were the drivers of switching the whole industry over to adhesives from the traditional "mud mix", which is what they all called it. This meant that DIYers could do tiling quite easily themselves and this certainly drove the renovation market.
Looking at the product itself, it's not only changed in look but in composition. Most of the tiles these days are porcelain, which are far less porous than the old tiles. However, the greatest change is in the evolution of digital glazing, where you can take almost any surface - timber, stone, slate or concrete - and duplicate it on the surface of a tile. This gives you an extremely durable, easy to clean surface which looks the same as timber, for example.
At the same time, virtually all of us have seen tile floors that were installed on a DIY basis, or even by a "handyman" which are simply atrocious. It's barely possible that a DIYer can get away with tiling a bathroom wall, or even the floor to a laundry area, but the complexities of alignment and grouting on a floor are more bewildering - especially when it comes to tiles 60cm a side and larger.
Meanwhile, much more accessible ways of laying attractive floors have continued to develop. Almost any DIYer should be capable of laying a laminate plank floor, and these have continued to improve in quality. The real "game changer", however, is the category now known as "resilient flooring", which includes vinyl planks. It's not only easier to lay than laminate, it is also 100% waterproof, making it ideal for kitchens and other wet areas.
We could be looking at a future, in other words, where the only commonly tiled areas will be bathrooms - and that largely due to our association of tiles with things sanitary. This means that even if spending on new house builds and renovations continues to grow, a smaller share may go to tiles.
The challenges at Beaumont Tiles
While the market has had its effect, it's also true that Beaumont Tiles seemed unable to do what it needed to do in order to unlock more growth. One clear point of reference on this might be the company's website itself. Website designs such as the one used by Beaumont Tiles are referred to in the tech industry as being "opinionated" designs. That means they make certain pre-decisions for the user, and insist interactions will follow a very set pattern.
The Beaumont Tiles website insists on slotting the user through a survey-like tile personality test.
Beaumont Tiles
A range of choices are posed to the user (along with personal questions such as age and gender), and at the end of that process the user is assigned a style. There are nine styles: Coastal, Classic Traditional, Eclectic Bohemian, Global Fusion, Modern, Scandinavian, Country Chic, Retro Vintage, and Contemporary.
The problem comes when a user dislikes the style to which they get assigned, or simply does not fit, in terms of taste, within any one of these categories. At that point, navigating the site becomes quite difficult.
By contrast, the National Tiles website provides a much simpler, cleaner interface to the tiles.
National Tiles
A drop-down menu lists, as the three top navigation choices: "shop by type", "shop by look" and "shop by room".
Regulatory hurdles
The acquisition of Beaumont Tiles by Wesfarmers is likely to end up facing more serious questioning by the Australian Competition & Consumer Commission (ACCC) than many other acquisitions in recent times. Essentially, this is about the two largest competitors in a market joining forces to take a commanding position.
This also comes at a time when previous definitions regarding what should trigger anti-trust considerations are being challenged. The previous standard was that such acquisitions should be judged on whether they did, or could in future come to disadvantage consumers. That disadvantage was thought of strictly in terms of price, quality and supply.
As concern has grown over the looming power of tech industry behemoths such as Facebook, Alphabet (Google) and Apple, attention is shifting away from pure consumer-based disadvantage, to look at the overall competitive situation, the need for consumers to have viable alternatives, and whether companies dominant in markets can stifle future innovations by smaller businesses.
The company that is likely to come under the most pressure is, of course, third-place National Tiles. It will be left with revenues of around $100 million a year, and earnings that have been estimated at around $14 million a year, facing a company with combined revenues of close to $500 million a year. All this in a market which is facing challenges when it comes to overall growth over the next five years.
While HNN believes that the ACCC will in the end approve the acquisition, we don't see this happening as rapidly as some past decisions have been made, which means it will likely be 2022 before it is completed.
Why Beaumont? Why now?
The most surprising thing of all about the acquisition is that it doesn't fit into the operational model that Bunnings has been pursuing for the past couple of decades. Particularly over the past decade, the company has been very concentrated on keeping its processes and models as simple as possible. Adding Beaumont Tiles to the mix stands starkly against that.
Not only will it add a highly complex retail model, with high levels of expected customer service, but there are also a number of entanglements the company has assiduously avoided. Warehouses, for example. Not to mention franchisees, with all the complexity of dealing with independent entities who can largely set the tone for the entire business.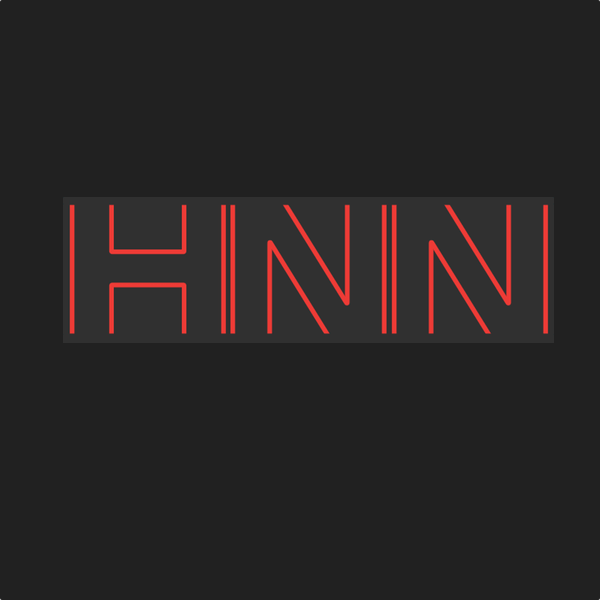 What is understandable about this, however, is that Bunnings has few other choices. One way of reading what happened in its acquisition of UK retailer Homebase was that it was seeking a way of expanding without departing from its basic business model. As any expansion inside Australia would have meant adopting a different model, it chose to instead take the existing business model and apply it overseas. The purchase of Beaumont Tiles does represent something of a hard-earned maturity.
Just as pressing, however, is where does Bunnings see the growth coming from? The managing director of its parent Wesfarmers, Rob Scott, has been very cautious in investing in new businesses, despite the company being somewhat "cashed up" after the de-merger of Coles. Why did Beaumont Tiles get the green light?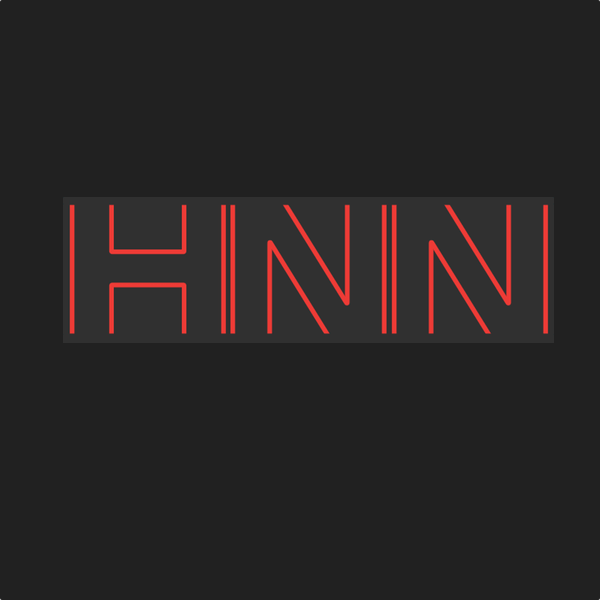 As we mentioned at the start of this article, we think the real game for Bunnings is not just tiles - though that will be valuable - but rather bathroomware (and hence plumbing itself). It's interesting that Beaumont Tiles describes itself as a "tile and bathroomware" retailer. It is perhaps from bathroomware that Mr Beaumont in his earlier optimism expected additional revenues to eventuate.
The problem there, what would have blocked those efforts, is the colossus that sits over that area of retail, namely the Reece Group. Reece has annual revenues in Australia of around $3 billion, and about the same from its US operations. It has a lot of experience, expertise and capital for anyone in the tile industry to go up against. But it is certainly a market well within the capability of Bunnings and Wesfarmers to compete with.
Analysis
How will this acquisition affect independent hardware retailers? As tiles do not typically form that much of an income stream for most of them, it's unlikely there will be too much of an impact. Where the impact does come will be more in those supplies that support tiling, such as adhesives, waterproofing, and tiling specific tools.
The secondary concern this does bring up - which is really two concerns - is this: does this development really represent the kind of hardware industry that Australia should be developing? And the concern that is triggered by that one is: where and how and should independent hardware retailers be able to express what they think should be developed? Where is the concerted, developed voice of the independent industry, and how can that be used to better express broad industry concerns? What would the industry do if Bunnings were to buy a central supplier business, such as an Australian paint company?
Also, what is really surprising about this acquisition is that had the situation been described to many of us in the hardware industry, the position of Beaumont Tiles, of National Tiles, Bunnings and even Reece, how many of us would have instead picked National Tiles as the "natural" Bunnings acquisition? It isn't, of course, when you really think this through, and the reason is Bunnings has simply grown so big it doesn't need to take that kind of risk anymore. Instead, it can rely on scale.
Perhaps that's just good business sense. But to survive the kinds of challenges retail will develop this decade, something other than scale is going to be needed, and Beaumont Tiles may not be an acquisition that will deliver that.