Retail update
Pontings Mitre 10 to expand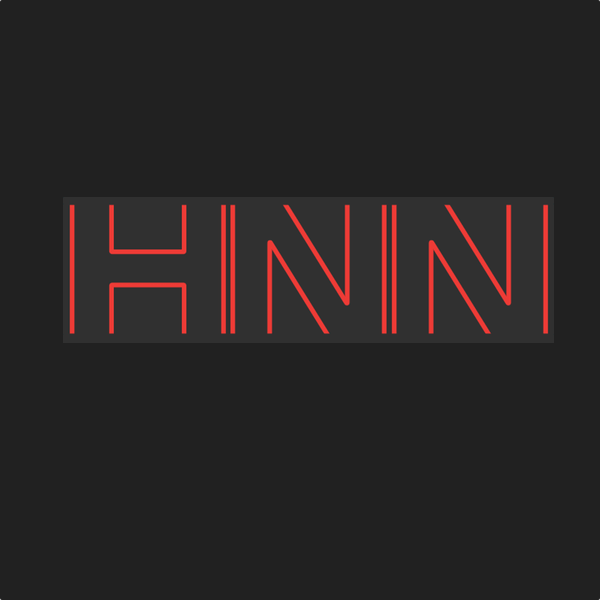 Total Tools in Shepparton (VIC) moves to a larger store and Mitre 10 New Zealand appoints new CEO
Thu Apr 15 2021
The site of a former Caltex service station site located close to Pontings Mitre 10 in Warrnambool (VIC) will allow the store to expand on-site and use the additional space for storage.
Pontings Mitre 10 director John Ponting told The Warrnambool Standard he had been considering options for off-site storage because of the the region's building boom. He said:
We've been finding it hard to store a lot of the orders we get. When the former service station went on the market, we jumped at the chance.
The service station closed in July 2019, and expressions of interest were sought for the parcel of land where it was located (Raglan Parade) in late 2020.
Mr Ponting said the building on the site would be demolished and it would be used as a loading and unloading bay.
It will help us get trucks out of the main yard and will be good for storage. I had been looking at off-site options for storage so we were lucky it came on the market.
Mr Ponting said the business' last expansion was about 10 years ago.
It's an expensive acquisition but we think in the long-term it will be beneficial for the whole business.
Total Tools Shepparton
Total Tools in Shepparton (VIC) moved to a larger store in March, the fourth time in five years that owners Ray and Haxhije Cox have upsized. Mr Cox said told Shepparton News:
We started in a small store and it's grown over the years. It took us five years to get to where we are today and this is our fourth move, we're classed as a mega-store now.
He said while there were plenty of tradies coming through the door, the number of people doing their own handiwork or renovations had increased.
It's open to anyone, we've got plenty of ladies coming here and shopping as well so it's not just the traditional tradie types, it's a broad range of people.
When everything first happened with coronavirus, we had guys who'd never welded before coming in wanting to learn how to weld, so they were buying welders. The biggest thing now is it's a bigger store but it's busier trying to keep up with the amount of stock going out the door.
The new store is at 46-52 Benalla Road, Shepparton (VIC).
Mitre 10 NZ CEO
Andrea Scown has been appointed the first female chief executive of Mitre 10 New Zealand.
She has taken over the reins from Australian-based Chris Wilesmith as the trans-Tasman commute to and from Coffs Harbour (NSW) under COVID-19 restrictions became unsustainable.
Ms Scown told the Wanganui Chronicle her appointment represents stability within the business. She is focused on steering the company through the second year of its multi-year transformation program.
Anything I'm doing is a build-on rather than a change out. We've got a very clearly defined strategic path, we've got support from the board and membership around that, so [I will be] managing all of those things and taking care of the team. There could be some reprioritising of things [ahead] but no wholesale change.
The transformation is centred around enabling the business to operate more as a "bureau service" and is expected to be completed by 2025, said Ms Scown.
It is part of a major overhaul of the way the Mitre 10 operates internally and its model as a co-operative. The company is also looking at how it can use new retail technologies from store sales through to back-end fulfilment. Ms Scown explains:
We're a very inefficient business, again it's not unusual for retail, retailers don't tend to spend a huge amount of money in that real tech space. For us that inefficiency means we take a lot of people to do things and we'd love to have more people focused on customer service and value-added things.
About half of Mitre 10's 84 stores are Mitre 10 Mega outlets. The hardware chain is also New Zealand's largest garden centre. It is expanding the larger box store format with new stores planned for construction in Silverdale (a village approximately 30km north of Auckland in the North Island) and Papamoa (a suburb of Tauranga in the Bay of Plenty region). Ms Scown said:
We're at an age now with the store network that there is probably more ... refurbishments happening [than new openings]. We're also working on evolving [the concept] of what is our store of the future.
Mitre 10 is realistic that once the borders open to international travel the level of demand for its goods will likely peter out after very strong trading in the last 14 months. Ms Scown said:
The reality is if you're not travelling to Australia, you're going to build a new deck. Australians travelling here with their NZD5 billion spend [however] aren't going to buy decks or buy paint while they are here.
As a sector we should accept that it will pull back a bit, certainly in the retail space. Trade though for us continues to grow really strongly year-on-year pre-COVID and I would not see anything happening that will pull that back. We've still got a housing shortage, we've still got unprecedented levels of consents [approvals] that we haven't seen since the 70s. There's no proof point for me or other senior leaders in the business or our members to say that will ease off anytime soon - subject of course to being able to get materials to do that building.
Ms Scown comes into the CEO role as building materials company Carter Holt Harvey cut its supply to some of regular customers in New Zealand including Bunnings, Mitre 10 and ITM - as a result of accelerated house construction.
The timber shortage has had varying "pockets of impact" across Mitre 10's network up until now, according to Ms Scown. While she does not believe it will have a massive impact on Mitre 10 as the co-operative stores are able to share assets, for the industry it will "probably shake down and will end up in a new normal".
Ms Scown said there is no easy fix for the shortage as there are layers of complexity, and it is a situation she believes will stick around until at least the year's end.
Ms Scown joined the hardware store chain in 2017 after working at multi-channel retailer EziBuy and has a background in fashion and apparel retailing, as well as private equity.
At Mitre 10 (NZ), Ms Scown started as general manager of retail operations before later moving into the role of chief customer experience officer and then chief operating officer. She first applied for the role of chief executive at the same time Mr Wilesmith did in 2019 when former Pumpkin Patch boss Neil Cowie announced he would step down.
Ms Scown hopes her appointment inspires the next generation of women, and was surprised by younger women across the organisation reaching out to her following the announcement of her appointment. She said:
You forget how important those role model pieces are for younger women. [When] you do get reached out to from younger women in the organisation you realise actually they are looking [for representation], particularly in this type of industry, thinking it's hardware, building products, there's a lot of men about, is it a place for women - and I think it definitely is.
Ms Scown said some of her biggest supporters have been male colleagues.
Mitre 10's employee gender split ratio is slightly skewed towards a higher female representation versus male - just like its customer base. There are three women in Mitre 10's executive team and one - Tricia Indo - on its board.
With a big family - Ms Scown is a mother of seven and now five grandchildren -she has plenty to do outside of work and said she does not believe in 13 to 14-hour work days. She said:
There's always times when you have to put in the hours but I think as a routine it's about sending that good cultural message.
Ms Scown also said she loves being in the stores and spends two or three days a month outside of Mitre 10's Albany office in Auckland's North Shore, where she is typically based.
Related: In 2019. Australian executive Chris Wilesmith became CEO of Mitre 10 New Zealand.
Mitre 10 New Zealand appoints Aussie CEO - HI News, page 33
Sources: The Warrnambool Standard, Shepparton News and Wanganui Chronicle (New Zealand Media and Entertainment)