Supplier update
Brickworks' Australian business gains significant earnings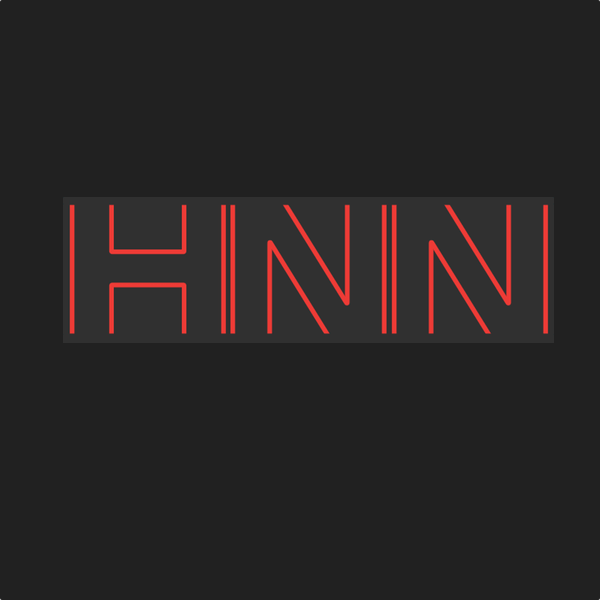 HeidelbergCement chairman is bullish on the Australian economy and believes there is a strong pipeline of infrastructure projects to underwrite construction activity
Wed Mar 31 2021
Building materials supplier, Brickworks believes the outlook for housing is so strong and stretching well into next year that it has decided to restart a mothballed brick kiln in New South Wales.
Its flagship Australian building products business recorded a 60% gain in earnings to $16 million. The federal government's HomeBuilder program has been a major driver, but Mr Partridge said he was worried about what might occur from mid-2022 without immigration and international students because of border closures. Brickworks chief executive Lindsay Partridge told The Australian:
Demand was relatively subdued early in the period. However, as government stimulus packages were progressively introduced, consumer confidence improved and this translated into increased building activity and greater demand for our building products.
Our orders are running exceptionally strong ... Every builder in the country has a full order book, and it is going to run strong for the next 12 months, until I think what happens in the middle of next year which is the question. Does the economy continue to grow, how does housing stay strong with a lack of immigration?
People to regional towns would keep demand high for at least another year, according to Mr Partridge. In the pandemic, people were steering away from apartment living, in favour of detached houses, he said. The trends were delivering robust sales in the company's main brands, Austral Bricks, Austral Masonry and Bristile Roofing.
Mr Partridge said the short-term outlook was positive but warned lack of tradies could slow the pace of projects.
As demand grows, we anticipate sales volume will be limited by the availability of tradespeople such as brick layers and roof tilers, and this is likely to extend the existing pipeline of work, resulting in an elevated period of activity for at least a year.
Mr Partridge said a fall in bricklayer wages on the west coast had seen many professionals leave the industry, creating a shortage. Meanwhile roof tilers flocking to Queensland following hailstorms before Christmas had seen other states scrambling for available roof workers.
On the west coast we had a long downturn and wages dropped, tradies went off to do other things and that won't come back until wages go up. On the east coast we had the big hail storms in Brisbane before Christmas so all the roof tiling trades have been busy doing that.
Mr Partridge also said further brakes on sector growth could come from qualified tradies soon being engaged on repairs and rebuilding projects across flood-affected areas of NSW overseen by insurance companies willing to pay high prices.
We don't know what the demand for trades is going to be after the floods ... in Sydney, but of course there are going to be tradies demanded and insurance companies who want to get their clients back into houses are always going to pay top dollar to get the work done quickly.\
And while the slowdown in high-rise towers could free up workers for residential projects, there remains a danger strong order books will see residential construction projects potentially slowed and the pipeline stretched out to next year. Mr Partridge said:
On the east coast we need the tradies that are involved in high-rise construction to move across to residential housing.
The warning came as the company posted a 22% lift in first-half profit to $71 million. Its revenue fell 4% to $449 million and underlying profit was $90 million, down 10% from the prior period.
US business
Brickworks is one of the largest brickmakers in the US and is benefiting from the trillions of dollars in stimulus being pumped into the economy. It won the contract for the Walmart global headquarters in Arkansas, which will have 11 towers and require tens of millions of bricks.
However, its North American businesses' earnings were significantly impacted by the COVID-19 pandemic, exacerbated by uncertainty in the lead-up to the US presidential election in November and severe winter weather from December. Some US state authorities paused infrastructure and building projects because of battered finances. Lockdowns in some states also crimped demand in the north-east and Midwest. This resulted in a 33% decrease in earnings to $4 million. Mr Partridge said:
We have been hit harder by the pandemic in North America, with around 90 COVID-19 cases amongst employees, and more than half of all staff unable to work at varying times during the period. This has created significant workplace challenges, just to keep some of our plants operating.
Investments
In addition to its core building materials businesses, Brickworks' investments include a 39% stake in the ASX-listed Soul Pattinson which rose $720 million in value over the period to be currently valued at $2.9 billion. Its half-share of a property trust with warehousing specialist Goodman Group which is heavily exposed to industrial properties increased by a further $50 million to $777 million in the half.
HeidelbergCement
Dominik von Achten, chairman of Heidelberg­Cement, recently told investors and analysts during a fourth quarter update that he was more optimistic about Australia than many of the company's competitors, as COVID looked to have been beaten and the economy was benefiting from rising commodity prices.
The Australian reports that Dr von Achten said he was looking forward to an improved second half of 2021.
COVID is basically over ... OK, they cannot internationally travel, but the life is fully back to normal in Australia. So that's why we are pretty optimistic for, at least, the second half in Australia.
I know that our competitors in Australia, based on their communicated guidance, may have a little bit of a different view on this.
Australia was a little bit tough for the last one or two years. Started quite well into this year and from our perspective [with] solid expectations for the second half.
Dr von Achten highlighted the infrastructure projects that were banking up and would help drive sales and activity. He said:
From what we see ... on the back of good infrastructure pipelines ... there are significant infrastructure programs locally by state and nationally in place. We are optimistic for Australia.
Dr von Achten said Australia, for a long time, had been riding the commodity boom and that despite some impact from last year's worsening of the trade dispute with China, the recent rise in commodity prices should flow through to the economy and sentiment.
They were, for a long time, very much dependent on the commodity boom that has then come to a clear end in 2020.
They are a little bit of an insight in some of the commodities with China and also the Chinese not being able to travel to Australia and the slight decrease in the Chinese effect of the Australian economy may have had an impact on that. But in general, I have to say commodity prices are now up again, which then should also help in a commodity-driven nation like Australia and also sentiment in Australia.
HeidelbergCement bought British rival Hanson for GBP8 billion in 2007, giving it a foothold in Australia with Hanson's local operations. It also owns a 50% share in Cement Australia through Hanson, with its partner in the subsidiary LafargeHolcim.
Dr von Achten said Australia remains an important market to HeidelbergCement, with no changes to the Cement Australia partnership required at this point.
I think Australia is an important market for us, that we have a very strong business down there, highly vertically integrated and that includes Cement Australia.
From our perspective, that partnership works well and I think that, for us, there's no need to touch this at this point. If there is some change necessary from our partners' perspective, then we'll reconvene. But from our perspective right now, we are happy with the set-up.
Sources: The Australian and The Australian Financial Review