Metcash/IHG Strategy Day 2021
Annette Welsh fronts the analysts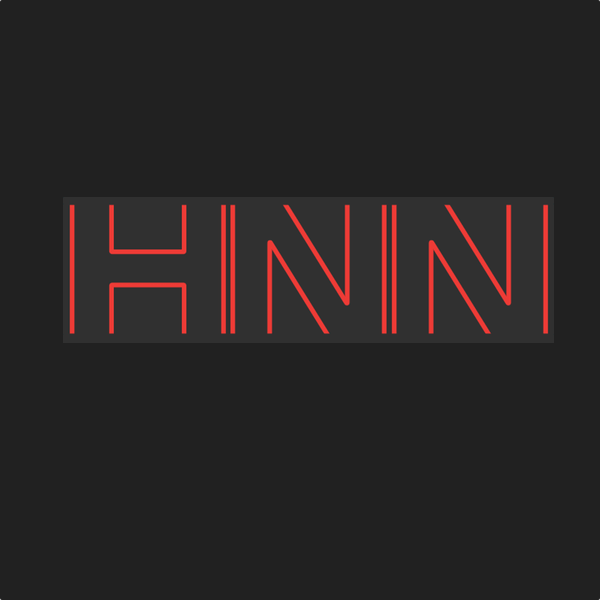 Following up on the IHG Expo 2021, IHG announced a reduction in the number of brands, but few changes to its core strategies
23 Oct, 2021
While the Independent Hardware Group (IHG) strategies announced at Metcash's Investor day in March 2021 were, for the most part, not entirely new, they did amount to a new pattern for the hardware wholesaler/retailer to take. To summarise the overall strategies quickly:
IHG is going to move to a two-brand operation, just Mitre 10 and Home Timber & Hardware (HTH) stores
This means that Thrifty-Link and True Value stores will either convert to HTH stores, or exit the network
Mitre 10 to become the "trade" brand, HTH the "DIY" brand
Accelerated investment in digital
Click and collect "live"
Continue to grow the DIY business, but...
Concentrate on growing the trade business
Goal for Sapphire conversions to go from 200 stores by 2022, to 300 stores by 2025
Introduce Planograms for stores, in size ranges
Expand offerings in kitchens and laundries
Expand connected home offering to include in initial construction
Using scan data for sales to power data analysis available via an iPad app
Whole-of-house to expand from 35% of expenditure to 70% of expenditure
Launch of Design 10 to provide a showroom for products
Integration with Xero accounting software
Loyalty program driving CRM
A new IHG?
How do these strategies relate to each other, and what sort of IHG can we expect in the future?
Perhaps the simplest way to see what is happening is that much of this is everything that HNN and a range of other analysts predicted would take place once HTH was merged with Mitre 10. A good deal of future growth for the company looks like it will come from operational alterations, rather than from expanding sales revenue.
A clear example of that is the move to eliminate the True Value and Thrifty-Link brands, and to shift the emphasis on store branding towards Mitre 10 and away from HTH. While, as IHG points out, the two minor brands do account for only 3% of total revenue, these are, of course, real stores and with real owners, not just numbers on a spreadsheet. As the CEO of IHG, Annette Welsh pointed out in response to an analyst's questions about whether moving the smaller brands into the bigger brands might dilute the latter's market position:
It's certainly the conversation that we have at the national advisory council in terms of how do we ensure that the brand isn't diluted. So there's standards that each store will hit in terms of their movement, depending on which brand they go to. But we see the majority of those stores probably moving into the [HTH] brand rather than into the Mitre 10 brand. It's the right one for them to go. It's the smaller model. It's probably more closely to aligned to DIY. And so that's probably how we see that tracking out.
Very logical.
What the analysts might have missed, however, was how these moves will directly improve the revenue for IHG. Many retailers have persisted particularly with True Value because the fees are much lower. Forcing some of them into HTH or Mitre 10 will likely increase the fees they pay to IHG.
The same holds true, of course, for the move from HTH to Mitre 10. According to IHG predictions, the proportion of sales through HTH will move form 46% in 2017 to just 22% in 2021, and further down to 20% in 2024, while Mitre 10 sales will move up to 80% of sales by 2024. With Mitre 10 store contracts in general more expensive than HTH contracts, that should boost profits for the group.
How popular that will be with smaller stores remains to be seen.
Corporate/Joint Venture stores
According to IHG, the amount of revenue that is derived from non-independent stores grew from 40% in 2018 to 45% in 2021. A number of statements were made which said that IHG planned only to acquire stores when either there was a sale due to members deciding to cash out for retirement and similar purposes, or when an "aggressive" offer was made for a store by a competitor. (Part of the contracts with IHG, it is HNN's understanding, include a provision which enables IHG to make a matching offer to buy a store offered for sale.)
While that might seem like a slowing down of acquisitions, it seems highly likely that by the time 2024 comes around IHG will be deriving over 50% of its revenue from Corporate/JV stores. According to Ms Welsh:
One of our great strengths is the strength of our independent members who are very supportive of the company store and joint network portfolio that we have, because they see it as us walking in their shoes, us experiencing what they experience every day, but also the opportunity for us to test and trial all of these initiatives and ensure that they are commercially proven before we roll them out.
What that delivers for them is confidence that when we come to them to say, this is the right initiative for your business in your local community at this time, we can demonstrate to them that we have absolutely put it through the wringer and it is right for them to take advantage and deliver top and bottom line sales.
This is a familiar suggestion from IHG, but, anecdotally, HNN seldom encounters hardware retailers in the group that are entirely comfortable with the increasing numbers of corporate stores. In order to "walk in retailers' shoes" you would surely only need about 25% at most of the revenue flowing through the corporates. It is HNN's estimation that this situation could become much more acute if Metcash continues with its roll-out of Total Tool stores, which will bring increasing competitive pressure to the established IHG retail network. For IHG itself, between Total Tools and its corporate stores, those retail dollars are completely fungible, but they could represent a substantial loss in sales from hand tools and power tool accessories for some Mitre 10 store owners.
Sapphire
As Ms Welsh mentioned, Sapphire upgrades have been one of the main ways the group has moved HTH members into Mitre 10 - which would indicate a reversal of its past policy which extended Sapphire upgrades to HTH as well.
The story about Sapphire is itself interesting. With 130 conversions expected to be completed by the end of Metcash's FY2021, to meet its target of 200 a year later, they would obviously have to do 70 conversions. The new target is 300 stores by 2025, which means instead of doing 70 conversions in year, they need to only manage 170 over four years, or 42.5 per year - about 40% fewer.
No doubt the COVID-19 pandemic slowed down the rollout of Sapphire, but this does cast doubt on whether IHG will be able to meet even this greatly reduced target. It represents a clear failure to deliver on past projections.
Digital integrations
This is how Ms Welsh describes one of the recent big digital leaps forward at IHG.
Just this month, hot off the press. We have improved our offer to our customers and made our inventory click and collect in a store live. Not something that we had before. So remember a customer previously would go on to click and collect, they'd place an order, and then we would find them to tell them whether we had it in store. They would need to wait for a few days before we can get it. They now can see that for themselves. And it's a much more convenient offer than we've had before.
OK, really? So, up until March 2021, ordering something for click and collect took from three to five days? That's honestly difficult to believe.
Of course that really reflects the whole difficulty that IHG has had in implementing digital sales over a network which is widely distributed. One area where they at least seem to have done better, is with providing some data insights directly to store owners. According to Ms Welsh:
In addition to our digital solutions for our consumers, we've got some fabulous solutions for our members themselves. This is part of that continuing strategy for us to add value back to the members. The members have been generous in trusting us with their scan data. What we now do is build that scan data and return it to them. What they have is an iPad on which they can then search their own insights related to their business that we've provided back to them. They can see benchmarking across the whole group. We indicate to them where they've got aged inventory, where their price is not competitive and where there are opportunities for them to create even better value.
Probably the greatest advantage in that list of features is the capability to see benchmarking across the group. Other than that, most point-of-sale systems can provide this kind of information. To provide real data analysis would require more points of information, such as geographically linked demographics, perhaps an indication of what people from their geographic area are browsing online and so forth. Maybe some of that will be forthcoming, now that they've sorted out click-and-collect.
Whole of house
While the "whole of house" approach is something that Ms Welsh pioneered at IHG, it seems a very difficult area to quantify in terms of expected growth. The point that Ms Welsh makes is that currently the average involvement by a builder results in IHG supplying around 35% of their needs. However, there are builders that rely on IHG for 70% of their needs. While this is an identified growth area, it remains unclear exactly how IHG is going to achieve this growth.
Though it is not especially clear, it seems that one way IHG might do this is through what it calls its Design 10 centres. As Ms Welsh explains it:
A big portion of build trade is that fix and fit-out perspective. That piece at the end, that finishing touch that's really important. And for those familiar with our business, we've got some real strengths in here. We have our Harding's business, appliance and front of wall business. We have our Tate's flooring business. We have timber connected home kitchens, right the way through the whole gamut. So the pictures on the slide that I show you here are a brand new Mitre 10 design centre. We're calling it Design 10. Hopefully you see that cheeky connotation and that link between Mitre 10 and Design 10.
...
The purpose of this is that ability for the builder to bring their consumer in and really finish off the home side-by-side with the expertise that we have. It's to bring the renovator in, to give them that real vision of what could be in their home. And that serious DIYer also has the opportunity to learn and connect with our teams to build their new kitchen or a new bathroom.
This isn't just a bricks and mortar solution. We plan on probably having about 10 of these in central locations or major regional centres, but it is also an online solution that we should be building and ensuring that we compete with the best in the market here.
This loops around, to some extent, to our sense of the difficulties that Metcash has as a whole when looking at the potential of digital enterprises. To HNN's knowledge, by far the most used resources for designing houses, renovations, kitchens, bathrooms and so forth are found online. Houzz, for example, or Pinterest, and videos on YouTube. Does it really make sense to invest in physical locations to which a limited number of people can travel? And while those showrooms do provide more than just an image downloaded online, or a video watched on a mobile phone, they are also very limited in terms of the products and designs they can offer.
The forecasts
The other area of great interest in IHG's Investor Day presentation was its forecasting. There seemed to be a real earnest wish expressed throughout most of the Metcash presentations that some of the exceptional circumstances brought about by the COVID-19 would stick around another two or three years. The food segment, in particular, seemed to express a strong hope that somehow Australians have been permanently converted from dining out, and there was similar sense of hope on the part of the liquor segment.
While it does seem likely that these hopes will prove futile post 2021, there is some potential that areas such as DIY expenditure will show longer lasting increases. After you've painted a couple of rooms, or refinished a chair, there is a high potential that you will consider that work in the future as well.
However, as Ms Welsh repeatedly makes clear, the DIY market is something of a side benefit and the real focus is on builders and trades. IHG makes use of the figures produced by the Housing Industry Association (HIA) in her forecast of future growth.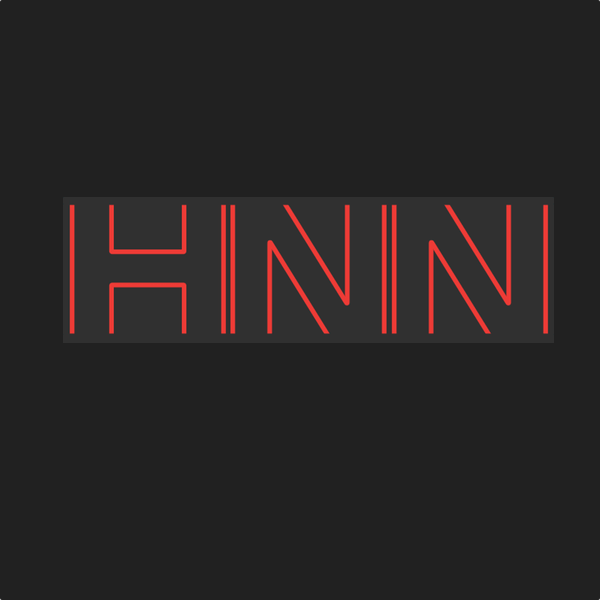 While HNN has the greatest respect for the HIA, it's pretty clear to us that these forecasts are more likely to be incorrect. We're already seeing strong signs that the housing market is overheating in Australia, and without the potential to raise interest rates so as to slow the growth, there is a clear possibility of a crash.
Outside of that, however, the HIA shows sharply reduced rates for growth in multi-unit dwellings. While the COVID-19 pandemic has certainly reduced the attraction of living in an apartment, it seems inconceivable to us that this will continue much past the end of FY2022. The simple fact is that with house prices continuing to increase, many younger families will need to choose between renting or purchasing some kind of multi-unit dwellings.
That potential insight flows through to another of the charts offered by IHG, which shows their vision of the market they service: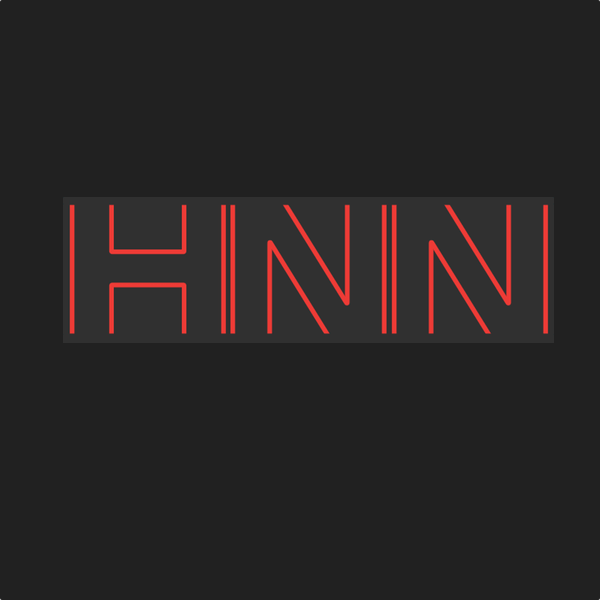 What that graph clearly shows is that if we do see a radical increase in multi-unit dwellings, at the expense of detached dwellings, IHG could be exposed to a declining market. Ms Welsh states that:
We have, and have had for some time, a diversity of our consumer, which we think puts us in a very strong position. A little bit in that multi dwellings, which is going to become challenging in terms of its growth for the next few years, as there's an overpopulation of apartments, but the split between detached and renovation.
It seems unclear where the notion of an oversupply of apartments comes from. Certainly there has been a reduction in demand, and current building approvals show a slow down in construction, but, post the COVID-19 pandemic, it would seem this form of habitation will retain its previous popularity.
Analysis
Ten months is not a long time to be in charge of a complex business like IHG, no matter how long you have worked as IC2. It will likely be another 18 months or so before we really start to see the kind of imprint that Ms Welsh intends to make on the hardware retail industry.
One of the difficulties of the role is the shift that needs to be made between the needs of the members, and the needs of the sharemarket, as represented by the investment analysts. Members want to know that you care about their needs, that you value their human contribution, and that in seeking to profit yourself, you will also provide a path to income stability for them as well.
Investment analysts are very different. Their primary need in a business such as hardware is that they need to see a clear path between CapEx and future growth. They want to see that a company is anticipating future change, and positioning itself so that it will benefit from those changes, and provide self-funding for future growth as well. The main requirement they have in communication is not promises, high aspirations or reassurances, but rather to be given the tools they need to make risk assessments.
To achieve that, the major requirement is true coherence. They must be able to look at any single element of a strategy - for example, Design 10 - and be able to trace the logic of that investment through to how that reduces costs, grows markets, adds certainty, or anticipates future trends. Supplying instead what might best be described as a list of stuff that we did that was great, and more stuff that we are going to do that is also great, simply will not pass the test.
For the hardware industry itself, as mentioned in the introduction, what we're seeing is IHG move to the position most of us predicted it would. In terms of the balance between letting independents to what they want, and exerting corporate control over them, the latter is going to come to dominate more at IHG. The countervailing force is that IHG is willing to offer more services, more help, to drive more sales to them, and to make the system more efficient. How the current members will feel about all that two or three years from now is not something HNN can predict.
However, what we do feel really needs to be addressed is a word that both Ms Welsh and Mr Adams brought up in what we might term a disapproving way: fragmentation. There is a drive at IHG - and has been for some time - to seek to remove fragmentation from the hardware retail industry.
The contrary viewpoint to that, as expressed by Hardware & Building Traders (HBT) and others, is to accept fragmentation, but make it work much better than it has in the past. Fragmentation is not disarray, it is the adoption of a different kind of order, and a different set of relationships. Pre-digital technology, it might have been true that there was an established trend to move from the fragmented to the less-fragmented. But today, with digital technology, that has changed. Efficiency has moved from the highly centralised to the decentralised.
The real flaw in the hardware retail industry today is not that it is fragmented, but that it is lacking in innovation. A prime driver of that is the dominating presence of Bunnings in the market, which, aside from a high level of competition, makes obtaining capital difficult, not only for retailers, but also for companies that might service hardware retailers. In terms of where those innovations - despite the obstacles - will eventually come from, HNN is quite sure it will be from the "fragmented" portion of the industry.