Stanley Black & Decker stumbles, recovers
Results for 2020 show decline then growth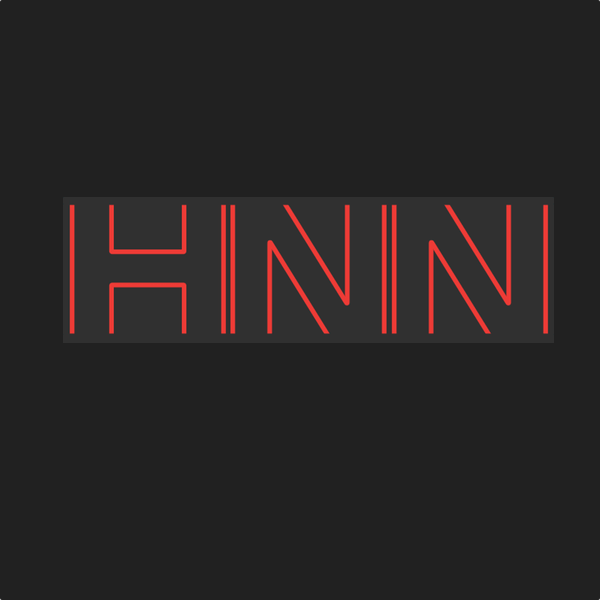 While the company seems to have lost its way in the second quarter of 2020, it picked up growth quickly in the third quarter, and had a bumper fourth quarter.
Thu Mar 18 2021
US-based power tool, storage, industrial tool and security company Stanley Black & Decker (SBD) released its results for its 2020 financial year on 28 January 2021. While the results showed a strong uptick in sales revenues for the third and fourth quarters, the first quarter was lacklustre and the second quarter indicated quite a poor performance. Exactly how or why the early quarters of the year produced such poor results is not evident, with the first half 2020 sales down by over -11% on the first half 2019 sales.
As a result, the company reported earnings of USD14,535 million for FY2020, an increase of just 0.64% over the previous corresponding period (pcp), which was FY2019. The earnings numbers held better news. Earnings before income taxes and equity interest were USD1267 million, up by over 12% on the pcp. Net earnings increased to USD1245 million, up 30% on the pcp.
Looking specifically at the power tools segment, it recorded sales of USD10,330 million for 2020, up 2.64% on the pcp. Profit was USD1842, up by over 20% on the pcp. That was a considerable recovery from the second quarter of FY2020, which saw sales in power tools fell by over 16% to USD2197 million. Profit also fell for that quarter, down to USD345 million, a reduction of -12.5%.
Those results are in stark contrast to the efforts of other power tool companies, such as Techtronic Industries (TTI) and Bosch Power Tools, which posted gains through 2020. Bosch posted gains of 9% in sales for its FY2020/21, while TTI grew sales by 12.8% during the first half of 2020, and posted gains of 28% for the entire year. Makita posted an increase of 18.2% on sales for the nine months to 31 December 2020, which includes a lift in revenue for the equivalent of SBD's second quarter of 3.7%.
That said, certainly in the US press, the company has been portrayed as performing well in response to markets affected by the COVID-19 pandemic. A January 2021 Wall Street Journal article entitled, "Consumers open wallets, and factories can't keep up", portrayed SBD as a company that had initially cut production by April 2020, but then committed to increase production the next month. The article describes the situation:
Retailers slashed orders for Stanley Black & Decker Inc's power tools, wrenches, tape measures and utility knives by 40% a week last April from a year earlier. By May though, CEO James Loree said those retailers were selling about 30% more of the company's products than a year earlier, as homebound consumers tackled renovations and yard work.
Retailers weren't placing new orders with Stanley, though. They were drawing down inventory instead. Executives weighed their options: wait for retailers to place panic-size orders that Stanley might not be able to deliver on time, or raise production on the belief retailers would soon start restocking. If they didn't, Stanley would be stuck with six months of inventory.
SBD did everything it could to keep production ramped, including, according to the WSJ:
At a Stanley-operated power-tool plant in Reynosa, Mexico, the company challenged seven attempts by government officials to idle production as a way to control the pandemic. Mr. Loree said the company appealed to the U.S. ambassador to Mexico to intervene on its behalf.
WSJ: Consumers open wallets
The inside story
For the most part, the questions and answers from analysts at the SBD results announcement tend to be more about details than strategy. For strategy insights, it's best to turn to the investment analyst conferences where SBD makes regular and well-regarded appearances.
One of these is the Barclays Industrial Select Conference held in mid-February, where Donald Allan, SBD president and CFO answered some questions posed by Julian Mitchell, a research analyst with Barclays Bank.
Mr Mitchell's first question was about how analysts should view the immediate future of SBD, given the apparent volatility of the home improvement markets. Mr Allan responded:
So the profiling is really interesting. And I think when people focus on Tools & Storage and think about the back half, we put out [a forecast] externally that we think is balanced and reasonable, and it represents about 4% to 10% growth versus 2019 back half. But we also said two and a half weeks ago that there could be an opportunity that these markets stay strong. And so we have prepared our supply chain and our operation manufacturing footprint to meet a stronger market if it's there.
[W]e don't know exactly how this is going to play out. The virus may be around longer than we want it to be. We may be home much longer than we want to be. And so if that's the case, a lot of these trends could be really robust for a longer period of time. And we want to make sure we, as a company, are prepared for that.
Mr Mitchell then asked for some more detail around the way SBD sees the markets shaping up, especially as regards DIY and profession (trade) markets. Mr Allan provided this response:
I would say that in the back half, we're expecting the DIY tend to be good but not be as strong as it has been. But the pro performance continues to get better and better and stronger. We saw that really turn a bit in the third quarter but then it really turned to the positive in the fourth quarter of last year. We're seeing positive trends again here in the first quarter [of 2021]. And we think that, that pro trend is going to continue as - the activity around construction and new home purchases is really significant across not only in the United States but a lot of countries. And so that's really creating a lot of activity for the pro and the tradesmen, for that matter, depending on whether it's a renovation or remodel.
I think that trend is going to continue. I really think we're going to see - as these economies recover, you're going to see a strong professional recovery continue. And then right now, we're saying that DIY might kind of moderate a little bit in the back half. But like I said earlier, we don't really know for sure if that's how it's going to play out.
One of the more interesting responses - and one that can be seen across most of the power tool companies - was in answer to the question of how SBD sees ecommerce developing in the years ahead. The question was answered by Lee McChesney, chief finance officer of global tools & storage at SBD:
We're delighted with the e-commerce results from 2020. And I think they have their foundation in really a 10-year run-up to where we started the year. So we saw in excess of 40% growth in e-commerce in 2020, just coming shy of USD1.9 billion. Depending on the month of the quarter, it was almost 20% of our sales.
That's still the same mindset we have as we go into 2021 or 2022. And that number actually could creep up as we make additional investments in e-commerce. As you said earlier, I mean, it's working with the partners we have today. It's a top topic for them as well so we can bring something to table to help them accelerate. It resonates well. And then to your point, there's parts of the world where maybe Stanley Black & Decker doesn't have as strong a share. There's opportunities to partner with some new channels, and in some cases, even go direct. That's all part of this journey.
What's nice is no matter what part you step in, they really help complement each other here. So if we make an investment into content to even do more in multiple languages, it works with all channels, whether direct or whether through a partner or things like that. So one thing we did do last year as the POS recovered versus the early days of COVID is we've made an additional investment in e-commerce.
Ecommerce was something that was also picked up at another analyst conference, the Raymond James Institutional Investors Conference, where SBD put in an appearance, in March 2021. This was attended by James Loree, the CEO and director of SBD, as well as Mr McChesney. In his opening remarks, Mr Loree spoke about the growth prospects for ecommerce:
So we have this array of growth catalysts, like nothing I have ever seen in my 20-plus years here. The e-commerce business is a great example. Right now, it's about a $1.8 billion channel. It's growing at about a 40% rate. We have about a 3:1 relative share advantage over any other tool player that's in the tool business.
Mr Loree continued to outline the possibilities in the other SBD tool brands and products:
We have these great brands, the Craftsman brand, which we purchased a few years ago, and we've oriented that towards a very versatile kind of Tradesman level brand that attacks the DIY market as well as light trades and light industrial as well.
And then the incredibly strong DeWalt professional power tool and other tool brand, Stanley, Stanley FatMax and then some of the innovations that are coming out of the system now. Flexvolt, a couple of years ago, a really fantastic innovation, followed by the DeWalt Extreme and DeWalt Atomic. And now in more recent times, we have Power Detect.
And just the continued array of innovative – innovations coming out of our Tool business, which have continued to drive the growth.
He then went on to explain some of the rationale for the possible full acquisition of the Ohio-based outdoor power equipment brand MTD.
And then we have this company called MTD, which we have an option to acquire the remaining 80%. We own 20% today. We got into this a couple of years ago when we bought Craftsman. We looked at MTD and said, when we looked at the outdoor part of Craftsman and we said, we really need to be prime in outdoor. We found this company MTD that supplied Home Depot and Lowe's and so on, with their own brands like Cub Cadet [and Troy-Bilt].
But they didn't really have great brands like the Dewalt and Craftsman... So what we did was, we decided to partner up with them, work with them to get their profitability up to levels that would be exciting and interesting to us and then have this option to buy the remaining 80%, which becomes available in July of this year. And it's our intention at this point or at least our expectation that we will implement that option in the latter half of 2021 and expect to have revenue generating in that business as a prime manufacturer in our portfolio, selling the Dewalt brand to the professional market of Craftsman and then Troy-Bilt and Cub Cadet into the markets as well.
Make where you sell
One of the shifts in policy by SBD over the past three years is something it broadly labels as "make where we sell". Announced about a year into the Trump Administration, SBD describes this seemingly US-centric approach on its website:
With 30 manufacturing plants across the USA, employing approximately 16,000 employees, we are committed to investing in people, processes and performance in the U.S., to deliver ultimate value and quality in everything we make here, using materials from around the globe. That commitment is evident year over year. Since 2015, we increased our number of manufacturing jobs in the US by 40%.
As what some have seen as a side consequence of this approach SBD moved to close one of its China-based factories in 2020, with an announcement appearing in the South China Morning Post in early November. Harris Bricken, an international law firm with lawyers in Los Angeles, Portland, San Francisco, Seattle, Barcelona, and Beijing, made some interesting commentary on this development on its website blog, in an article entitled "What Stanley Black & Decker's Shenzhen Departure Tells Us". This was written by Fred Rocafort, a former diplomat who had a decade of international legal experience, primarily in China, Vietnam, and Thailand, before joining the firm.
Stanley Black & Decker's Shenzhen Departure
Mr Rocafort points out that where at one time such a move might have outraged elements of the Chinese government, in this case it has been presented as an "old school" industrial firm moving out of Shenzhen, an area which is developing into what Mr Rocafort suggests is China's attempt to make a "Silicon Valley with Chinese characteristics".
However, Mr Rocafort believes the move more accurately reflects longstanding tensions in the Chinese economy as it is inflected by ideology. He quotes from his own interview with one of the workers leaving the former SBD plant:
According to a worker, "the Shenzhen factory focused on supplies to the US market, but in the past couple of years, we had been producing semi-finished products and shipping them to Vietnam's plant for assembly." There may be a variety of reasons for this shift, but it's hard to imagine the tariffs imposed on a broad range of Chinese products by the United States didn't play a role. Though a new Biden administration might provide some tariff relief, it's worth remembering there are also numerous antidumping and countervailing (AD/CVD) orders against certain Chinese products, some far predating Trump's trade war.
One other reason for the departure, Mr Rocafort suggests, may be that the lease on the factory land is set to expire, which would see its fate rendered into the hands of the local political cadre, which could, for example, choose to repurpose it for the construction of apartments.
Mr Rocafort concludes his article by noting:
A lot is surely changing in Shenzhen and China - but a lot isn't. Just as beyond the glitzy skyscrapers of Shenzhen's central business district there are large swathes of unlovely industrial areas, the fundamental China issues for foreign business remain beneath the hype.
Analysis
HNN has long held that SBD looks at innovation as having two main aspects: the development of new and innovative tools, and the development of the marketing that goes with them. While both are usually present in any strategic move the company makes, one is usually dominant over the other. For example, with FlexVolt and Power Detect (which enables tools to take advantage of the new, higher-output Lithium-ion batteries, while still using older models), actual product innovation dominates, though there is a good dose of marketing as well.
In other ventures, such as the acquisition of the Craftsman brand, marketing really takes the lead. The goal with Craftsman seems to HNN to be about introducing a mid-range brand which is pitched to be one notch above TTI's Ryobi brand, with the advantage of seeming to be more "American" to its particular market demographic.
That is quite a different approach to that of Bosch Power Tools, TTI and Makita. While those three do have their own particular skills at marketing, they also innovate in areas where they rely on individual discovery by users of product features. While its current model has worked very well for SBD in the past, as TTI constantly accelerates and could potentially equal SBD's power tool revenue by 2023, there is a question whether it remains the best path forward.
As with any company that has had a strong culture than contributed to its past growth, it seems likely that SBD would really struggle should it need to change its current culture to one more adapted to rapidly changing markets. HNN is reminded a little of the US car manufacturers in the 1980s and 1990s, which, despite constant calls for them to innovate, persisted in their "tried and true" ways - until it was simply too late to change, something to which the empty factories of Detroit still bear witness.
The question that remains is whether the apparent "glitch" in the first half of 2020 was just that, or is more significant, and a signal of further vulnerabilities to come.