Supplier update
Sherwin-Williams agrees to divest Wattyl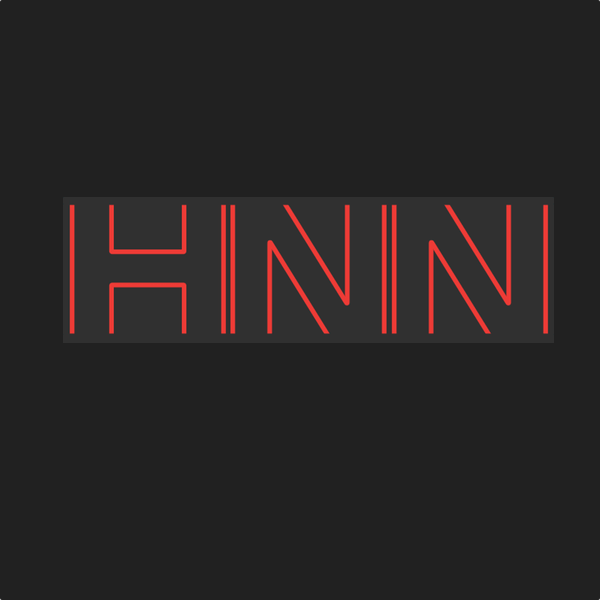 Denmark headquartered coatings company Hempel Group said it will use its acquisition of Wattyl as a platform for expansion in the region after missing out on a deal involving Finland-based Tikkurila
Thu Feb 25 2021
Sherwin-Williams' sale of Wattyl to Hempel is expected to close during the first quarter of calendar 2021, subject to customary closing conditions. Going forward, Hempel said Wattyl will still be managed by current managing director Matt Crossingham. In a statement, Matt Crossingham, said:
The entire team and I are pleased to join the Hempel family, and we are looking forward to contributing to Hempel's growth and development - not only in Australia and New Zealand - but throughout the South East Asia region. We will gain access to increased know-how, experience and innovation as well as a broader product portfolio, which will benefit our customers. With Hempel's ownership, I am certain that Wattyl will raise to the next level.
According to a report in South Australian independent newspaper, In Daily, the 50 workers at Wattyl's Kilburn paint manufacturing site will be able to keep their jobs after the company's sale to the Danish multinational.
Hempel Group said it has no immediate plans to close the site or reduce employment numbers at the Kilburn location in Adelaide's inner-north, which also includes a distribution centre and retail store.
In addition to Kilburn, Wattyl has another manufacturing site in the Melbourne suburb of Footscray. It has five distribution centres and almost 100 company-owned stores across both Australia and New Zealand.
Mr Crossingham said it was business as usual following the acquisition. He told In Daily:
We are still the same Wattyl, proudly made right here in Australia for Australian and New Zealand conditions. Our heritage of over 100 years of locally manufactured protection and innovation continues.
The Wattyl business became part of Sherwin-Williams through its 2017 acquisition of The Valspar Corporation. Valspar bought the previously ASX-listed Wattyl in 2010.
The move to acquire Wattyl is part of Hempel's bid to double revenue to EUR3 billion within five years and take on "leadership positions in selected segments and geographies". Hempel president and CEO, Lars Petersson, said:
Wattyl is a leading brand with a strong distribution set-up with its own store network, key Independent Trade Centres and strategic distribution partnerships servicing the DIY and trade consumers.
Hempel was founded in the same year as Wattyl, in 1915. It has over 6,000 employees and generates revenues of around EUR1.5 billion. Mr Petersson said:
Hempel and Wattyl working together, not only within decorative paints but also within protective coatings solutions, will put us in a great position to deliver our strategic ambition, particularly in our decorative, infrastructure and energy segments, through combined expertise, industry knowledge and quality products. Consequently, our expectations for Wattyl as part of our family are high, and together, Wattyl and Hempel will create a strong platform for continuous growth for our entire South and East Asia region.
Together with Matt Crossingham and his great team, we will focus on being the trusted partner to all our current and future customers throughout Australia and New Zealand. All of our strategic priorities are about ensuring a better end-to-end solution for our customers. Our customers will experience a continuing focus on sustainability, digitalisation and innovation.
From a branding perspective, Hempel said it recognises the strengths and attributes of the Wattyl brand. The company intends to invest in and further develop these attributes and use as part of its tagline, "A part of Hempel" in its future branding and communication.
Cleveland-based Sherwin-Williams is the world's largest paint and coatings company. John G. Morikis, Sherwin-Williams chairman and chief executive officer said in a statement:
[The] announcement of our intent to divest Wattyl aligns with our ongoing process to evaluate all aspects of our portfolio, including brands, product lines, customer programs and businesses, for their ability to meet our performance criteria and for their long-term strategic fit.
While we've driven significant improvement in the Wattyl business, we believe company resources can be better deployed to other opportunities offering greater growth, more meaningful scale, and higher returns and cash flow. We thank the employees of Wattyl for their contributions to Sherwin-Williams.
Related: In mid-2020, there were reports that Sherwin-Williams was reviewing its portfolio that included Wattyl.
Wattyl sale possibility: reports - HNN Flash #13, June 2020
PPG Industries
Hempel lost out to PPG Industries in its pursuit of Finnish paint company, Tikkurila Oyj. Mr Petersson told Bloomberg:
It's the name of the game that you win some, you lose some. We are happy to land this deal with Sherwin and we're looking at other opportunities too.
In December, PPG announced that it entered into a definitive agreement to acquire Tikkurila in an all-cash transaction that it is expected to close in the second quarter of 2021, subject to customary closing conditions. Michael McGarry, PPG chairman and chief executive officer, said in a statement:
The combination of PPG and Tikkurila is extremely complementary, both geographically and from a decorative brand perspective. We have long admired Tikkurila's rich history of establishing very strong decorative brands and product offerings in several northern and eastern European countries where PPG has minimal decorative presence.
We will be able to provide customers with even more paint and coatings options by bringing together Tikkurila's high-quality and environmentally friendly decorative products and distribution capabilities in these countries with PPG's well-respected industrial and protective coatings. In addition, the combination will provide new cross-selling opportunities, growth opportunities for employees, and product solutions for new segments and customers...
Tikkurila was established in 1862, and is headquartered in Vantaa, Finland. The company has operations in 11 countries and more than 80% of its revenue comes from Finland, Sweden, Russia, Poland, and the Baltic states. Its premium brands include Tikkurila, ALCRO, and Beckers. Tikkurila's industrial paint business participates in the wood and protective coatings segments, among others. The company employs approximately 2,700 people globally and reported sales of approximately EUR564 million in 2019.
In addition to Tikkurila, PPG said it has completed the latest in a series of acquisitions to boost its coatings portfolio.
It recently closed on VersaFlex, a Kansas-based maker of coatings used in flooring, transportation, water infrastructure and industrial applications.
PPG bought the business from DalFort Capital Partners, a Dallas investment firm, for an undisclosed amount. VersaFlex, with 130 employees and annual revenues of about USD70 million, has manufacturing plants in Kansas, Oklahoma and Washington state.
PPG has purchased Ennis-Flint, a North Carolina company that makes coatings for the traffic and transportation markets, for USD1 billion purchase. It also has an agreement to buy Worwag, a German business that makes liquid and powder coatings for industrial and automotive applications.
Sources: PRNewswire (Sherwin-Williams Company), In Daily, Hempel Group, Bloomberg, PPG Industries and Pittsburgh Post-Gazette