Supplier update
Makita opens service centre in Townsville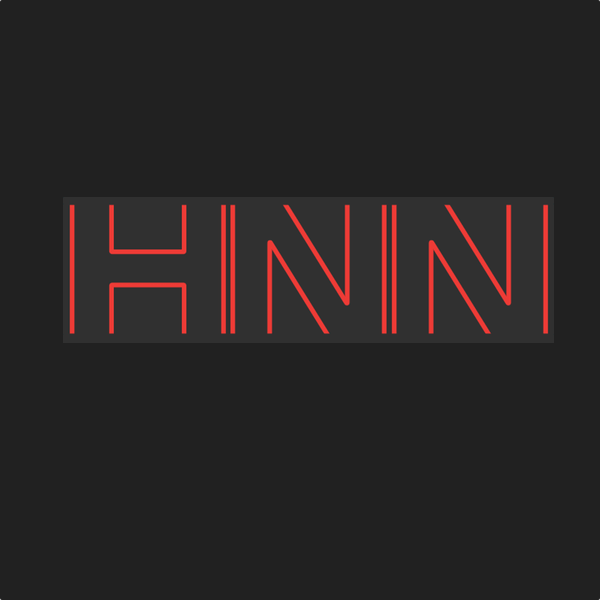 Profit is down to $20 million in the half year for GWA and timber sawmill investments around the country
Thu Feb 18 2021
Makita has opened a second Queensland factory service centre; bathroom and kitchenware supplier GWA Group has its profit impacted as costs continue in the face of lower business; and a number of investments have been made in sawmills and timber production in different states.
Makita Australia
Makita's new warehouse and showroom in Mount Louisa, a suburb in Townsville (QLD), is responsible for the service and repair of the company's products in the region and is a training facility for staff, resellers and users. It also provides a base for its North Queensland sales and business development teams.
Makita Australia national operations manager Nicholas Poulos said the service centre was open to all customers who had bought tools, spare parts or accessories through Makita Australia's authorised dealer network. He told the Townsville Bulletin:
With our existing Queensland site in Brisbane, the distance and time taken to facilitate service and repairs to our customers in northern Queensland was unacceptable. It is expected the new Townsville site will service the North Queensland, Far North Queensland and Central Queensland areas.
Makita Australia has always had a strong presence in North Queensland with our sales team but we felt the time was right to open a factory service centre to support our growing sales in the region.
In addition to two centres in Queensland, Makita Australia has factory service centres in NSW, Victoria, Western Australia and Tasmania.
GWA Group
Half-year net profit at GWA declined 17% from its pre-pandemic heights to $20 million. This was a far deeper fall than overall revenue at the group which only declined 4% to $197.2 million.
Revenue growth continued in the UK and New Zealand but was offset by a weaker Australian market.
The Australian market declined 6.2% through the first half of the financial year and accounts for 77% of overall business for GWA. This compares to New Zealand which takes in 14% of group's business and grew 3.1% for the first half of the financial year.
Despite the resilience of the home improvement and renovations retail sector, the decline in multi-residential and commercial projects had a negative impact. Multi-residential business declined by 20% across the group, while commercial new build also fell 17%.
However, managing director Tim Salt said HomeBuilder and other government housing incentives projects would buoy GWA's business in the market throughout the remainder of the calendar year.
Despite the recent trade tensions between Australia and China, GWA recently launched new Methven showerware ranges in that country as part of its growth strategy.
GWA acquired Methven in April 2019, with Mr Salt reporting it was "performing to expectations". It is pushing cost synergies from the acquisition with the aim to save $6 million in the financial year.
Timber sawmills
Victoria
Wangaratta-based Alpine MDF, Benalla firms D&R Henderson and Ryan & McNulty and XLam in Wodonga have shared more than a quarter of the $40 million national Forestry Recovery Development Fund - bushfire recovery funding - to build competitiveness, invest in new technologies and lower energy costs following the bushfires in early 2020.
The fund provides D&R Henderson with $3.294 million for a new heat plant that will use waste products as a fuel source to power kilns, saving energy costs and reducing the amount of waste to landfill.
Ryan & McNulty was awarded $1.188 million for new technology to process smaller, lower-grade sawlogs and produce a quality, value-added product suitable for structural beams and furniture manufacturing.
Alpine MDF Industries will use $4.379 million for remanufacturing, using new plant and equipment to innovate and increase capability for the production of primed mouldings and painted flat panels.
XLam has received $1.529 million to update equipment, reduce production costs and improve competitiveness.
Recipients are required to match 50% of the project costs, according to the article in Australasian Timber.
New South Wales
A Bathurst-based sawmill has received a $5.3 million investment from the Federal Government's Forestry Recovery Development Fund program. The government's $5.3 million investment will be matched by AAM Investment Group (AAM), which has its Allied Timber Products (ATP) sawmill at Bathurst.
Member for Calare Andrew Gee said the grant for AAM will be put towards a new production line at the sawmill, allow new technology to be introduced, and see logs processed much faster and more efficiently.
–-
Following a devastating firestorm in October 2019, O'Connor Sawmilling Rappville has lodged a development application for the construction of a large shed for air drying timber, with an enclosed section for moulding machines, and a prefabricated solar drying kiln.
Moulded timber is deemed a "high value commodity". The application states:
Moulding uses machines to cut a profile into sawn timber. This 'moulded' timber is used for tongue and groove flooring, architraves, skirting boards and other applications in the building industry.
It is expected to have the moulding capabilities operational by late this year or early next year.
South Australia
Timberlink announced it is building a $59 million Cross Laminated Timber (CLT) and Glue Laminated Timber (GLT) manufacturing facility at Tarpeena. It will begin construction of the plant alongside its recently upgraded softwood sawmill next year with completion due in 2023.
The company said the state-of-the-art facility will be Australia's second major softwood CLT plant and the first combined CLT and GLT manufacturing facility.
The location of the project is supported by the commitment of the South Australian State Government's $2 million grant from the Regional Growth Fund.
Tasmania
Neville Smith Forest Products recently announced its Huonville Southwood mill would significantly expand production by July. The company is set to establish a full second shift at the mill to enable the doubling of production to 80,000 cubic metres annually.
It comes after the mill was damaged during the Huon Valley bushfires in 2019, from which the company took about six months to recover.
Resources Minister Guy Barnett said the expansion was "a show of confidence in the state's renewable forest industry".
Sources: Townsville Bulletin, The Australian, Australasian Timber, The Lead South Australia, Western Advocate, The Mercury, The Daily Telegraph and The Manning River Times