Home Depot's evolving rental strategy
Starting to offer larger equipment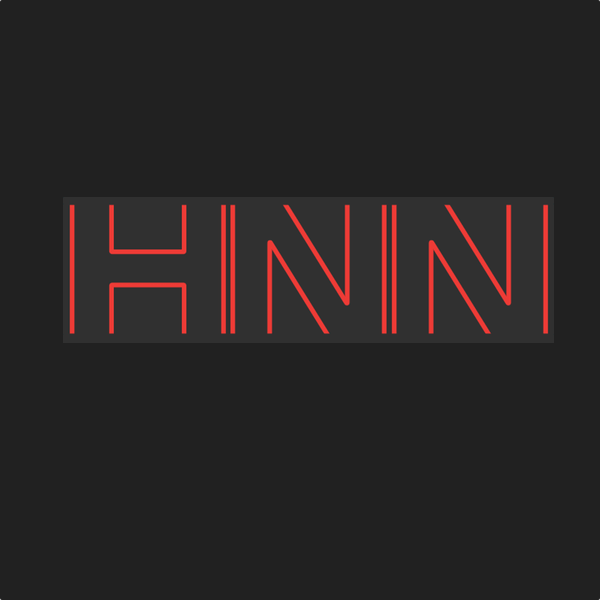 The Home Depot Rental has also opened eight new rental centres following the recent launch of two rental operations facilities
23 Oct, 2021
The executive in charge of Home Depot Rental, Richard Porter recently spoke to Rental Equipment Register (RER) about what he regards as the "Three Stages of Rental Evolution" at the big box retailer. It is starting to get into larger equipment. Mr Porter said:
It's been an evolution ... Home Depot has been engaged in rental for 25 years and in the early days of rental we were trying to empower those DIY customers that were coming into Home Depot to really do the projects that they wanted to try in a lot of cases for the first time. So the emphasis was really on what can we provide, how can we encourage customers that they have the ability to do those projects in a safe way, and to do it themselves. And in that way, I think we had [an] influence on the rental market, expanding peoples' confidence in their own abilities to take on projects where they might not have the tools at home and we can rent those tools to them.
Over the course of the time that has begun to expand into more and more pro customers [tradies] and those pros have told us what they want. And we have a robust pro community that depends upon the convenience of Home Depot for their businesses ... [T]hey began telling us, 'If you carry this tool or this piece of equipment, it would my life easier because I could pick up the products and I could pick up the tools and the piece of equipment all in one spot, take it to my jobsite, and be done'.
So we began to expand into the pro categories and with the acquisition of Compact Power Equipment Rentals in 2017, we were more able to connect with the pros through larger equipment classes and categories that they had previously needed to rent through other rental companies. And that was very successful.
People think of our evolution in three stages: First product tools for DIYers; second, larger towable equipment that they could put in the parking lot and your average F-150s could pull; and now larger equipment that larger pros are telling us that they need and they want in order to keep their business going with Home Depot Rental.
...
We take ... a significant amount of research as to each individual geographic location and determine whether we feel like that category of equipment would do well. There are some obvious geographic influences that determine what mix you're carrying in a specific store. For a simple example, I would say you're going see a lot more tile saws in South Florida than you'll see anywhere else within the country because of the use of tile in that geographic area. Or the basic composition of soil in an area determines what people need. Aside from that, each store gets input from the customers that shop there, and the fleet customises according to what the customers need over the course of time.
Delivery vehicles are available at most of Home Depot's rental departments. Mr Porter explains:
We can deliver a piece of equipment from most of our locations across the United States and that has been a very fast-growing part of our business. We typically have about a one-hour radius around a store but we've been expanding that in some geographic locations.
In 2017, The Home Depot acquired Compact Power Equipment Rental, a national provider of equipment rental and maintenance services that has been its commercial partner since 2009. The transaction was for USD265 million in cash. Part the of acquisition included a number of the pro shops across the US and Canada.
Rental centres
Home Depot now rents large equipment, tools, trucks and trailers from eight newly opened rental centres in Georgia, Arkansas, Montana, Florida, Wisconsin and Texas.
They came after Home Depot developed and launched the concept of Rental Operations Facilities that allows for a larger range of rental equipment for its pro consumers. While not open to the public, these equipment facilities enabled fleet growth in many new and larger equipment classes - such as 24metre boom lifts and 4,500kg telehandlers - while improving efficient fleet management. This has allowed the business to better meet customers' rental needs, according to the retailer.
The first Rental Operations Facility was introduced just outside of New Orleans in late 2019 and was followed by a second location in Los Angeles in 2020. Mr Porter said:
...2020 was a challenging year but both of those locations have continued to grow and they really provide some strategic infrastructure for us. Our retail stores are where all of our rental centres are, and those stores need to grow and add customers every year. And as we've grown, we've added a great number of categories of equipment in the parking lots of those stores as well as "Load and Go".
We used to have only the one traditional "Load and Go" F-250 traditional offerings, we now have four or five different options in the parking lot ... so now we are starting to have space constraints.
As we get into the larger categories of equipment, we have very specific functional needs from a preventive maintenance and a repair capacity that the operations facilities provide along with additional capacity for delivering equipment.
Home Depot Rental is also looking at enhancing its reservation process. Mr Porter said:
We are currently working on a reservation project for our customers, and we know that our customers are looking to shop in more and more convenient ways ... so that is a clear focus for us into 2021.
Mr Porter said there is a rental presence in about half of Home Depot's 2,200 store locations in the US and Canada.
I say approximately because that number is changing every day. Our customers, particularly our pro customers have made it clear to us that geographical proximity is important for them because it means convenience and for a busy pro or busy DIYer, time is money.
With 2,200 stores in the US and Canada, there's a store within 10 miles of 90% of the population...[W]e will look at every opportunity that makes sense based on the community and what our customers are telling us, we'll provide rental presence to more locations.
There has been a lot of attention on providing the right kind of training for staff in Home Depot Rental. Mr Porter said:
...We know that part of the customer value proposition is in having competent technicians or sales associates who can engage the customer, answer their questions competently and make sure they are being matched for the right tool or equipment to ensure the success of the job they are working on. We have worked very hard to standardise training for our associates who work in the rental centres as well as to bring some of the industry experienced folks who came with through the Compact Power Equipment Rental acquisition to the locations to help train our rental associates.
Each location has at least one onsite technician and I can tell you that we have the very technicians in the industry that have been with us a long time and have significant experience. We also have associates who engage with the customers, get to know those customers, particularly those who are coming in on a regular basis, really try and provide the best experience that that customer is looking for.
We have some customers who are very experienced and their focus is to get in and get out in a hurry and we have others who are looking for that competent advice and we are focusing on providing that training across all of our locations.
Sources: Rental Equipment Register and KHL