Big box update
Sponsorship deal with league football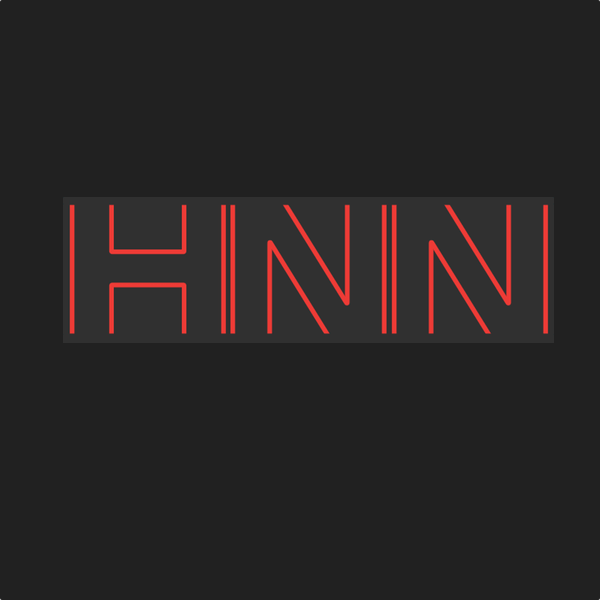 Brunswick store battle is ongoing, and Bunnings expands retail network in WA and QLD with latest openings
Thu Jan 14 2021
Bunnings has become a sponsor of league football; extension planned for Bunnings in North Penrith (NSW); objections to a store development in Brunswick (VIC); store openings in Albany (WA) and Pimpama (QLD); progress on Seymour outlet in regional Victoria; stores in Robina (QLD), Seven Hills (NSW) and Caboolture (QLD) have changed hands in real estate deals; and New Zealand retail development.
Leagues sponsorship
The A-League and Westfield W-League have signed a partnership with Bunnings, the first time the hardware retailer has sponsored football.
The partnership will see the launch of the "Bunnings Ladder" and "Bunnings Team of the Week", a celebration of the best performing team in every round of the A-League and Westfield W-League.
Danny Townsend, CEO of Sydney FC, and commercial-lead of the Australian Professional Football Clubs Association (APFCA), the representative body of the A-League and Westfield W-League Clubs, said:
This is a partnership of perfectly aligned values - Bunnings' team members are the heart and soul of their business, and our sport is all about teamwork.
As we enter a new era for Australian football, with the soon to be independent professional leagues, we are delighted to have one of Australia's most loved brands on the journey with us.
Keith Murray, Bunnings general manager of marketing said:
The opportunity represented by football in Australia is huge - we know there is a highly engaged, diverse and culturally rich audience who love the game. We see our partnership with the A-League and Westfield W-League as a great fit for the Bunnings brand and we are excited to engage with a new audience.
Related: In 2019, Bunnings had a sponsorship deal with the National Basketball League.
Bunnings re-signs NBL sponsorship - HNN
Penrith
A development application (DA) has been lodged with Penrith Council for the Bunnings store located on Castlereagh Road in North Penrith. If approved, the works involve an extension on the western end of the building for a larger timber trade sales area, as well as a building materials and landscape supplies yard.
Parking would also be changed for an additional 14 parking spots to the area, and five new "business identification" signs would be erected. The gross floor area of the store would increase by almost 3000sqm. It is expected to cost more than $4 million.
Sutherland and Associates Planning, on behalf of Bunnings, said the works would "improve the visual quality of the site". It told the Daily Telegraph:
The massing of the development remains of an appropriate scale ... and will not result in any significant impacts on the amenity of the adjoining properties...
The planning company said the style of the building wouldn't change, and all relevant legislations are met by the plans.
The proposal provides the opportunity to upgrade the functionality of the site and improve the streetscape presentation of the existing building.
Brunswick
Bunnings' two-storey, $21 million development proposal in Glenlyon Road, located in the inner Melbourne suburb of Brunswick (VIC) has been opposed by Moreland Council, citing traffic impact and other concerns. According to a report in the Herald Sun, it said the design was not in keeping with the area's character and has recommended to the state planning tribunal that no permit be issued.
A total of 538 objections have also been lodged, raising similar concerns about traffic congestion, noise and fears the development is inappropriate for the area.
Toby Lawrance, Victorian regional operations manager at Bunnings, said traffic management and access to the site had been carefully considered to ensure the store would be safe and accessible.
The developer had ensured the area would not be adversely affected by noise levels and worked with the council to make certain the store design fit with the area.
The proposed store will have 250 underground parking spaces, be open daily between 6am and 10pm and include an enclosed area for truck unloading.
The matter goes before VCAT some time this year.
Related: In October 2020, Bunnings announced plans to build a two-storey shop with 250 underground parking spaces in Brunswick (VIC).
Big box update: Brunswick - HNN
Albany
The recently opened Bunnings Albany store on Chester Pass Road in WA spans more than 14,500sqm.
A kitchen design centre with nine kitchen displays, a timber trade area with three-lane drive-through, a hire shop and a range of artificial plants are some of the store's new features. It has double the parking of the previous store, with 290 car bays, and represents an investment of $29 million, according to the big box retailer. Bunnings Albany manager Doug Grant told Albany Extra:
We've been part of the community for over 20 years, so we're really excited to bring an even better offer to customers in Albany.
Mr Grant said Bunnings had employed 20 new staff members, in addition to the 110 team members transferring from the old store.
Pimpama
A $36 million 14,500sqm Bunnings store has opened as part of the Home Focus Pimpama development on the Gold Coast (QLD).
It is the first in Queensland to be fitted with a new kitchen design centre and has a artificial plant and flower range, a new-look trade desk and a door selector display.
Complex manager Brendan O'Boyle, who has been a part of the Bunnings team for 10 years, said as part of the opening the team had already provided support to local community groups with product donations.
Home Focus Pimpama, which is being developed by Gold Coast-based company Baycrown Property Group, will have over 50,000sqm of lettable space with up to 60 tenancies upon completion.
Related: Work began on Home Focus Pimpama in late 2019.
Big box update: Stores in development around Australia - HI News, page 25
Seymour
The Bunnings Seymour (VIC) store is expected to open early this year. Internal construction is almost complete along with the car park and landscaping, and merchandising of the store has begun.
Bunnings Seymour complex manager Ruben Anderson told the Seymour Telegraph:
The new store will span more than 4500sqm and have car parking for more than 70 cars. Features will include the main retail area, a timber trade drive-through and an outdoor nursery.
Related: The Seymour store was being built in the latter half of 2019.
Big box update: Seymour - HNN
Real estate sales
Robina
The Bunnings Robina store in QLD has been sold for $28 million to Melbourne-based investor. The building spans 12,803sqm on a 3ha block and was built in 2014 as a Masters Home Improvement Store before being rebranded in 2018 to Bunnings.
The property was marketed by global real estate services firm JLL (Jones Lang LaSalle). According to a sales analysis from JLL, the buyer identified "real value" in the underlying real estate despite Bunnings having an early termination clause in its lease.
Seven Hills
National Rugby League team, the Canberra Raiders has almost doubled its investment in the Bunnings Seven Hills store after selling it to Home Consortium (HomeCo) for $56 million.
According to The Australian Financial Review (AFR), the sports club paid $29.55 million in 2011 for the newly built large-format retail property in Sydney's Seven Hills as part of plans to expand its asset base and create new income streams.
Property records show it was acquired through a subsidiary of the club's controlling entity, Queanbeyan United Rugby League Football Inc.
HomeCo purchased the Bunnings Seven Hills property on a yield of 5.1%. HomeCo CEO and executive chairman David Di Pilla told the AFR:
This Bunnings asset ticks all the boxes: excellent Sydney metro location in high-growth corridor, high-quality tenant and the acquisition is immediately accretive to funds from operations [or earnings].
Caboolture
ASX-listed Charter Hall Long WALE Real Estate Investment Trust (REIT) has paid $28.1 million for a Bunnings property to be developed in Caboolture, north of Brisbane. It is scheduled for completion in early 2022.
The site is part of a new master planned large format retail precinct.
In March 2020, Charter Hall set a new benchmark for Bunnings warehouses by acquiring a new 16,000sqm outlet in Melbourne's south-east for $42.3 million on a yield of 4.5%.
Related: The Bunnings Mascot store in Sydney was recently sold to Charter Hall for $70 million.
Big box update: Alexandria - HNN
New Zealand
Bunnings has confirmed its tenancy at Timaru's Showgrounds Hill retail centre, the same day developer Redwood Group confirmed it had purchased the 12-hectare site. Bunnings New Zealand director Jacqui Coombes told The Timaru Herald:
We've been searching for a location that allows us to serve the Timaru community for some time, and we're pleased to confirm we plan to become a tenant at the development when it's constructed.
We expect the store to create more than 80 new team member positions when it opens in 2022.
It will allow us to offer a wide range of home and lifestyle products to Timaru residents in a convenient location, that also includes other large format retailers.
Bunnings has six stores in the South Island - three in Christchurch, one in Blenheim, one in Nelson and one in Dunedin and 47 stores across New Zealand.
Sources: Herald Sun, The Daily Telegraph (Online), A League Football, Albany Extra, The Gold Coast Bulletin, Seymour Telegraph, The Courier-Mail, The Australian Financial Review and Timaru Herald
To read the latest edition, please download HI News: