Home Depot buys HD Supply Holdings (again)
Pandemic brings another strong quarter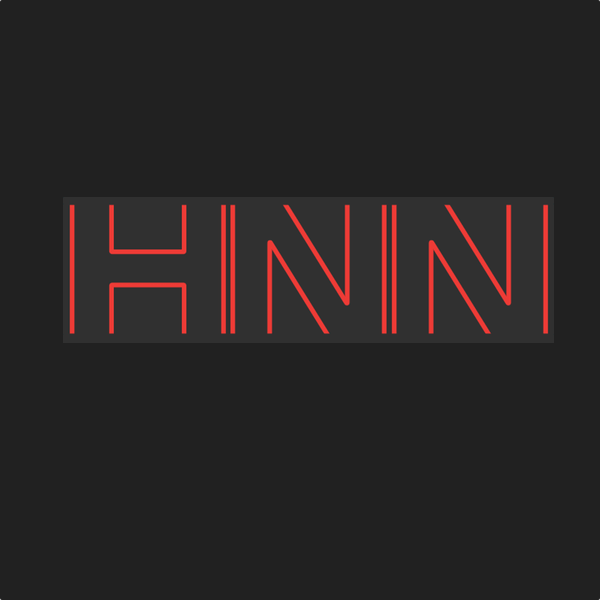 The big box retailer is also giving USD1 billion in raises to its retail employees as it makes pandemic bonuses permanent
23 Oct, 2021
Home Depot has agreed to buy HD Supply Holdings for about USD8.7 billion, reuniting with a former subsidiary it sold off in 2007 as the home improvement giant looks to strengthen its ability to distribute industrial products amid the pandemic.
HD Supply is one of the largest distributors of maintenance, repair and operations (MRO) products in the multifamily and hospitality markets throughout the US and Canada. It provides everything from bleach, to doors and ceramic tile, electrical, plumbing and other supplies to about 500,000 customers from 270 branches and 44 distribution centres.
The acquisition brings back together two companies that used to be under the same roof and will give Home Depot more exposure to the professional contractor side of the business.
It will allow Home Depot to expand into projects in the education and healthcare sectors, according to Jefferies analyst Jonathan Matuszewski. Analysts at Wells Fargo also said the deal will accelerate Home Depot's ability to provide job-site delivery.
The acquisition fits well with Home Depot's larger strategy as it has been leaning into the professional segment. HD Supply commands more than 4% of the addressable USD68 billion MRO market the big box retailer has identified. This market remains highly fragmented. Home Depot only has a mid-single-digit percentage of the market, so the acquisition of HD Supply will help broaden its base of professional customers, wrote Mr Matuszewski in a note to clients.
Home Depot chairman and CEO Craig Menear said in a prepared statement that the acqusition aligns with Home Depot's goals to reach a larger share of the MRO business. He said:
That is a huge opportunity for the Home Depot to continue to grow, not only on the MRO side, but as we build relationships with customers on the MRO side, we build relationships to be able to participate in capital refreshes of those facilities as well, which is something that we're pretty focused on.
Professional customers currently account for about 45% of Home Depot's sales, and HD Supply could help it cement its leadership position, said Drew Reading, an analyst with Bloomberg Intelligence.
Though HD Supply has exposure to slower growth commercial end-markets, sales trends among pros continue to improve and may accelerate in 2021.
Home Depot initially bought HD Supply in 1997 but sold it in 2007 when it began to focus more on its retail operations. It was sold to a group of buyout firms - Carlyle Group LP, Bain Capital LLC and Clayton, Dubilier & Rice LLC - that took it public in 2013.
The HD Supply transaction is expected to be completed in Home Depot's fiscal fourth quarter, which ends January 31. HD Supply competes with Fastenal, W.W. Grainger and Home Depot's own Pro division.
Management sees the acquisition adding to Home Depot earnings in 2021.
Q3 results
Home Depot has reported strong sales growth in its latest quarter as it continues to thrive from people spending more time on home improvement projects during the coronavirus pandemic.
In the third quarter, the company's revenue rose to USD33.54 billion, up 23% from a year earlier. Analysts surveyed by FactSet were expecting revenue of USD31.83 billion. Same-store sales grew by 24% year-over-year overall, and by 25% in the US.
As Americans have spent more time at home during the public-health crisis, many have turned their attention to DIY and renovation projects, shifting money they would have otherwise spent on vacations, gym memberships and other activities that have been postponed to prevent the spread of the virus that causes COVID-19.
During the pandemic, Home Depot offered some temporary benefits to workers, including more paid time off and a weekly bonus program, leading to costs of about USD355 million in the latest quarter. The company said it plans to make some of these compensation benefits permanent for its front-line retail workers in a program that will cost about USD1 billion a year. The company said:
We believe that our associates are a competitive advantage to the Home Depot, and they're critical to the overall customer experience.
The number of customer transactions for Home Depot in the quarter rose 13% year-over-year to more than 453 million, with an average ticket size of USD72.98. Sales per retail square foot increased more than USD100 to USD552.85.
However chief operating officer Ted Decker noted that the continued increase in demand has pressured supply chains. He said the company is adapting by introducing new products, adjusting assortments and "in some cases, reducing the number of [stock keeping units] in certain categories to focus on the highest demand products".
As a result of all these actions, we have seen reduced product lead times and continued improvement in our in-stock positions. While we are pleased with these results, we are not at pre-pandemic levels.
Still, Mr Decker said the company is "in a great position" heading into the holiday season.
Related: Home Depot built HD Supply in the 2000s through an acquisition spree led by then chief executive Robert Nardelli.
Disruption 2020: Home Depot - HI News, page 70
Related: Home Depot re-entered the MRO market in 2015 when it spent USD1.6 billion on Interline, now called The Home Depot Pro, in 2015.
Pro customers deliver for Home Depot, Lowe's - HI News, page 66
Sources: Bloomberg, Wall Street Journal, Associated Press, Telegraph Herald, Investor's Business Daily, Business Insider (US edition) and CNBC