Big box update
Bunnings works towards 100% renewables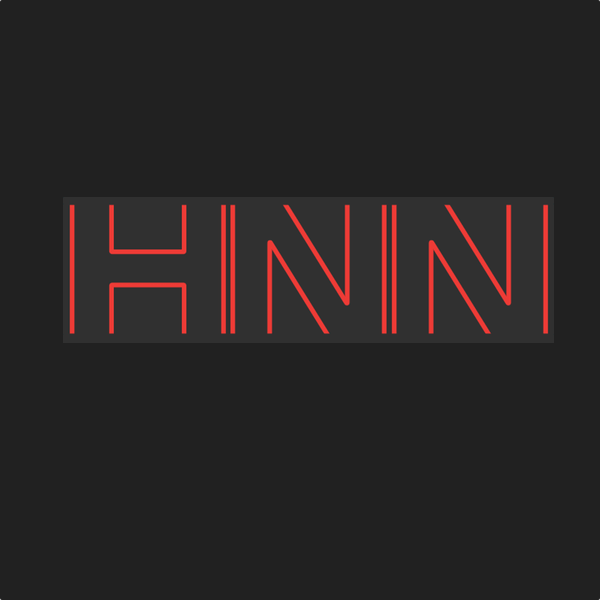 Managing director, Michael Schneider, sees continuing robust trading in hardware retail because ongoing travel restrictions will turn people's attention toward their homes, using the DIY skills they gained during the pandemic
Thu Nov 05 2020
Bunnings is the latest major Australian retailer to pledge to source 100% renewable electricity for its operations by 2025.
It recently announced this commitment, alongside plans to roll out 20 new solar rooftop solar systems and upgrade 10 of the existing 70 PV (solar photovoltaic) panels systems already installed across the company's stores.
Bunnings said it had been installing solar systems across its retail network since 2014, which currently supplied an average of up to 30% of a store's energy needs.
Some of Bunnings' energy efficiency and emissions reduction efforts to date include 150 sites in its network using LED lighting, which the company said reduces a store's energy consumption by more than 20%. Bunnings has also been trialling daylight and motion sensing technology, which it said can reduce lighting related energy usage by 25%.
Battery storage has been added to the PV solar system at the Bunnings store in Alice Springs (NT), allowing the system to provide up to 80% of its energy needs. This could potentially be an option for its other stores.
The hardware retailer said it had worked to develop renewable energy solutions "over many years," starting in 2009 with PV system at Bunnings Belconnen (ACT) and wind turbines at Bunnings Port Kennedy and Bunnings Rockingham, both in Western Australia. Bunnings managing director, Michael Schneider, said in a statement:
We recognise that business has an important part to play in reducing carbon emissions and addressing climate change.
This is a journey we started some time ago, but we know that we have a long way to go. We are absolutely committed to finding solutions that benefit our business, our customers and the environment and we are excited about what the future looks like.
Where Bunnings will source the rest of the renewable energy required to meet all of its retail and operational energy needs was not specified in the statement it released. It said only that "new pathways" were being developed to transition the hardware retailer entirely to renewable sources.
Bunnings' commitment to renewables follows the announcement from parent company Wesfarmers that its retail businesses that also include Kmart, Target and Officeworks are now aiming to achieve net-zero scope 1 and scope 2 emissions by 2030, mainly by tapping cleaner and more efficient energy.
The retailer's commitment was welcomed by Greenpeace Australia Pacific's Reenergise Campaign, which noted that Bunnings ranked the equivalent of number 55 on the list of Australia's largest electricity users in 2018-19. Reenergise Campaign director Lindsay Soutar said in a statement:
As one of Australia's biggest users of energy, this is a fantastic shift away from polluting sources of the past and towards clean, modern renewable energy. Bunnings is known for its lowest prices, but now lowering emissions is just the beginning.
Committing to 100% renewable electricity and net zero emissions is a great win for the climate and for helping create local future-proof jobs in renewables.
Research by Deloitte Access Economics suggests Australia could adopt a net-zero emissions policy at a fraction of the cost of dealing with the pandemic that would help grow the economy over the next half century and add a quarter-of-a-million jobs.
According to the report, delivering net zero emissions over the next 30 years could add $680 billion to the economy and create 250,000 jobs by 2070.
If Australia does "limit global average warming to 1.5 degrees Celsius along with the rest of the world," it could create 250,000 jobs and grow the economy by 680 billion dollars, the report states.
IKEA in Adelaide
Home improvement big box retailer, IKEA said it will initially place a large solar installation on its roof at its Adelaide Airport site, coupled with battery back-up, to provide 70% of its energy needs.
This project is backed by a $1.95 million grant from the South Australian Government's Renewable Technology Fund. The company said in a statement to the Adelaide Advertiser:
As part of the project, electric vehicle chargers will be erected on site for customers, co-workers and the Ikea delivery fleet servicing South Australia.
In the second stage of the project, the IKEA carpark will be covered with timber shade structures topped with solar panels, which will bring the site's renewable generation up to 100% of its needs.
The first two stages of the project are expected to be complete by 2025, with stage one comprised of 1.2MW of solar panels coupled with a 3.4MWh battery.
IKEA Australia chief executive Jan Gardberg said the Adelaide site would be a "first mover" and the ambition was to "inspire other IKEA stores to install larger solar installations, batteries and digital solutions".
Related: IKEA has already spent more than $4 billion on making its stores focused on cleaner energy. In Australia, 20,000 solar panels have been installed across its sites.
Ikea Australia to sell solar panels - HI News, page 47
Retail optimism
Speaking at The Australian Financial Review CFO Live event in Sydney's CBD, Mr Schneider said:
We have quite an optimistic outlook on what's going on around Australia. People see the home as the safest place to be. We've all learnt new skills over the last few months.
He believes people gained enormous satisfaction from mini-renovations and doing small projects during the pandemic. Bunnings will be increasing the number of DIY classes and tips offered to customers because there was an enormous appetite among householders.
Mr Schneider said October, November and December were traditionally strong months for the hardware and DIY sector, and as warmer weather approached, he expected sales to rise in products such as outdoor furniture and barbecues.
He said the focus by some people on shifting to regional centres or seaside communities outside cities was also driving more spending on renovations. Mr Schneider expected this trend in pursuing a "tree change or a sea change" to accelerate as people eyed potential locations in provincial and regional towns.
He also said the group wanted to accelerate its organic growth.
It's very much a growth mindset, predominantly organic growth.
Sources: One Step Off The Grid, Sydney Morning Herald, Adelaide Advertiser, The West Australian and The Australian Financial Review