Hipages prepares for IPO: report
Online tradie booking service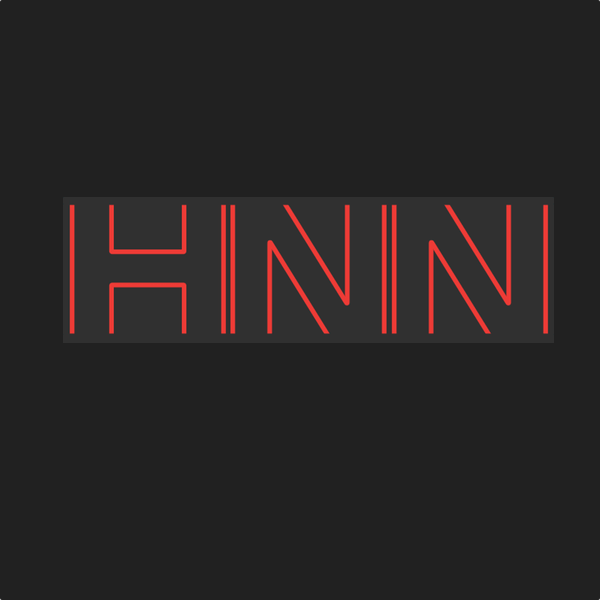 The tech-based company is looking to expand its offering, amid rising demand for home improvements and related services
Thu Oct 15 2020
Web-based tradie platform, hipages plans to raise about $100 million for its Initial Public Offering (IPO) scheduled for November, according to the Data Room column in The Australian. Expectations are that hipages will have a market value of about $400 million.
Co-founder and chief executive Roby Sharon-Zipser has said hipages is "all about home improvements and home services". He created hipages with David Vitek in a garage in 2004 after the former and his wife bought an apartment, which needed renovating, and they struggled with the enormous job.
Today, the business has 36,000 paying trade services around the country on its platform. More than 100,000 jobs are posted by customers each month, with over 1.5 million monthly visitors to the website. It will focus on gaining additional scale in the domestic market for about two years before expanding offshore. In an exclusive interview, Mr Sharon-Zipser told The Australian:
The domestic market in Australia is really significant, it's about 6 to 8% of the GDP in Australia. About $83 billion a year is spent on trade services and that includes anything from home renovations, home improvements to getting your garden done.
The opportunity in Australia is still so large. There's still an enormous way to go in terms of bringing on more tradies onto the platform and increasing the number of customers using hipages to post jobs.
Mr Sharon-Zipser said business is booming after "some initial wobbles and shocks" at the start of the coronavirus crisis.
Within three or four weeks we actually saw it turnaround and recover. What we're seeing now is an acceleration to above the already high growth that we were enjoying this time last year.
Mr Sharon-Zipser attributed a few factors behind the growth including brand investment on Channel Nine's renovation competition reality television show "The Block" as well as improving its digital traffic and marketing.
With people spending more time at home during the coronavirus crisis, they are investing more into their home whether it's an extension or painting and decorating, he said.
Hipages helps tradespeople generate business leads through an online marketplace but wants to expand into tradie invoicing and payments solutions next year. Management are looking to supercharge the platform with more technology that will help tradies better run their businesses. Mr Sharon-Zipser said:
We're looking at giving them more technology to help manage and run their business, not just leads from consumers but tools to help them quote, schedule and invoice to improve their overall professionalism and highlight and amplify their reputations as craftsmen.
Mr Sharon-Zipser said it had been a "milestone year" for the company. It is understood hipages booked revenue of about $50 million and underlying earnings of close to $4 million in the 2020 financial year.
He likens hipages to digital platforms such as Carsales, REA Group and Seek. He explains:
If you think about the traditional advertising products that were available to the classifieds and things like that, the trades were a major category. That product is now transitioning and at the tipping point where trades are now ready to adopt the technology.
Following a successful IPO, investors are likely to compare hipages to US-based and Nasdaq-listed ANGI Homeservices, regarded as the world's largest digital marketplace for home services, connecting millions of homeowners with home service professionals.
Hipages recently signed a deal with the NSW Department of Education to allow tradies to bid for maintenance jobs at the more than 2200 public schools around the state. It secured a three-year contract with an option to extend a further two years. He said:
If that is successful, there are opportunities to work with other government departments, which is being monitored.
International expansion is something the group would "explore" further down the track, he said.
Valuation
Institutional fund managers are said to be showing a keen interest to invest in hipages mainly because 90% of its revenue is recurring.
Hipages bases its revenue on ongoing subscriptions from its tradie customers rather than lead-generation charges. Tradies now mostly pay a subscription fee to get leads via the site rather than paying per lead, after a change of strategy overseen by Mr Sharon-Zipser in the past two years.
The company said its hipages app has now become the largest source of incoming jobs, followed by search engine optimisation. Search engine marketing is a distant third.
Analysts from investment bank Goldman Sachs believe key growth drivers for hipages include $83 billion of annual spending on home improvements forecast for this year, as indicated by Mr Sharon-Zipser.
Goldman Sachs' investor education report to fund managers said there are 1.1 million individual tradies and 257,000 trade businesses in Australia, while household formation is expected to grow at an annual average rate of 1.5%. Of the $976 million tradies are expected to spend on advertising this year, 12% goes to lead sourcing.
Online trade advertising growth is forecast to be 11.2% per annum to 2024, which implies the lead sourcing market will grow to $179 million over the period. Other growth factors include the general shift to online commerce by consumers, brand investment through strategic advertising and a deepening and broadening addressable market.
Goldman Sachs has valued hipages between $280 million to $370 million.
Funds raised would help Hipages pay off $12 million in venture debt and help the company invest in its brand and products, based on a report in The Australian Financial Review. The IPO funds will be used for expansion amid rising demand for home improvements and related services.
Investors
Hipages is 30% owned by News Corp, publisher of The Australian. It bought a 25% stake at the end of 2015, and less than two years later bought an additional 5%.
Mr Sharon-Zipser and Mr Vitek, who was co-CEO until last year, each hold a more than 10% in the business. Other backers include Ellerston Capital and Cadence Capital. Another major investor is venture capital firm Right Click Capital, which is expected to sell down its interest.
News Corp holds a majority stake in Australia's largest digital property classifieds business, REA Group, and is expected to retain its stake in hipages following the mooted listing.
Sources: The Australian and The Australian Financial Review