Will digital change Bunnings?
To succeed the retailer will need to evolve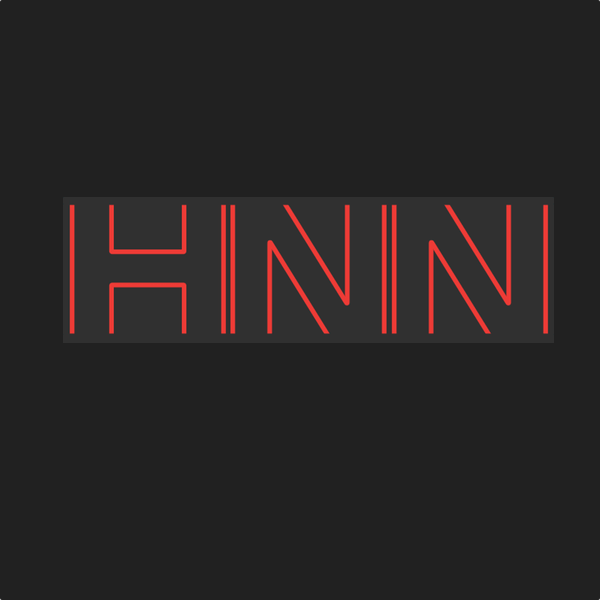 Bunnings was a little late to the ecommerce party but has made up for lost time. Yet it still has a number of challenges it needs to solve to be successful.
Thu Oct 01 2020
One of the revelations at the recent full-year results announcement by Wesfarmers was that Bunnings sees its digital offering as currently accounting for around 2.0% of its overall revenue. While that might not seem that much, and the hardware retailer's fellow retailers at Wesfarmers had higher online percentages, it's worth noting that this would be the equivalent of close to $300 million when annualised.
Or, if you want a comparison, that's around 14% of Metcash's Independent Hardware Group's revenue for FY2019/20. (Though this is an end-of-year figure, so for FY2019/20, HNN would guess the actual amount was closer to $220 million.)
There is little doubt that Wesfarmers is very determined to expand in digital as rapidly and effectively as possible. If you did have any doubts, then this statement in the company's annual report from chairman of the board Michael Chaney (AO) should clarify the intent:
The Board is currently in the process of identifying potential new directors - one to replace [outgoing director Diane Smith-Gander AO] and a second to fill a skills gap in the digital space which we identified in our latest board evaluation process; and we hope to be in a position to conclude that over the next few months.
This was further backed up by Bunnings managing director Michael Schneider in the same report:
Bunnings will continue to accelerate the development of its digital offer, working hard to make sure our customers continue to have a great experience both in-store and online. With a fully-transactional offer now available across Australia and New Zealand, more digital initiatives will be rolled out to engage both retail consumers and commercial customers.
The Amazon-shaped gap
One reason why Wesfarmers and Bunnings will likely move rapidly is that digital actually represents a considerable vulnerability for the company. While its successful defence against the effort by Woolworths to enter home improvement retail with Masters Home Improvement has somewhat guaranteed Bunnings a period of relief from competitive pressure, this will not seal out pure digital competition.
If we think that a "natural" level of digital commerce for the markets where Bunnings competes would be between 5% and 6%, that means an opportunity of 3% to 4%, and therefore something like $500 million in revenue that Wesfarmers is not adequately protecting at the moment.
(In the US, home improvement retailer Lowe's is thought to generate 5% of total sales online, and its main competitor, The Home Depot, is thought to generate 7% to 8%.)
The Australian operations of Amazon are moving into that area currently. However, while Amazon has enjoyed considerable success selling home improvement goods in some markets, with some commentators seeing it as having 80% of the pure online market for home improvement in the US, it has yet to make the same impression in Australia. Some of the advantages that Amazon does have include a close relationship with the Black & Decker brand from Stanley Black & Decker, and the fact that it simply "owns" a big chunk of the smarthome sector through its ground breaking Echo devices.
Among Amazon Australia's top products in the home improvement category are many that relate directly to the pandemic. This includes a range of face masks, as well as a couple of "bidet sprayers" - a response to the panic buying and hoarding of toilet paper. Then at number 26 there is the Bosch's cordless NanoBlade saw - a product which, as far as we can tell, Bunnings no longer even stocks.
Amazon Australia also has Prime, its membership program that includes free delivery on a range of products. This also includes access to streaming original and standard video content and access to a subset of Amazon Music. So, for example, while Bunnings does sell replacement blades for NanoBlade saws, it retails the 65mm model for $44, but with Prime, the same blade costs just $35 delivered.
The NanoBlade saw is a very good example of ways in which the online market for home improvement is likely to differ from the traditional market that shops in physical Bunnings stores. If you do select the cordless NanoBlade saw (pro tip: the corded AdvancedCut NanoBlade is the best value, if you don't really need cordless), Amazon also displays (as it always does) the goods most commonly purchased in the same basket as the main product. For this saw, the two additional purchases are both OBD II to Bluetooth connectors.
"OBD" stands for on board diagnostics, and all modern cars have this connector. It's used for accessing engine diagnostics codes, and can also be used to constantly monitor engine performance characteristics. Connectors such as these hook this up to a smartphone or tablet computer via Bluetooth, and provide both a graphical display of the data, as well as a means of interpreting obscure codes.
In other words, these saws are not being bought on Amazon by the typical tradie, handyman or DIYer. They're likely going to people who would self-identify as being a part of the "Maker" community. This is a community with which Amazon is very familiar.
The fragility of online
While Bunnings has done a good job in "booting up" a transactional website that has to cope with high traffic volume, it's also true that it has had to "bolt on" this capability to its existing retail structure. This is particularly difficult for Bunnings as the store network was devised since the early 2000s to operate with almost no warehouse facilities (outside of captive brands and some trans-shipping).
As a result, the entire order placing and order fulfilment of online is done through a store-to-customer model. HNN has placed a series of orders, using different users, locations and payment methods through this system, and that testing has turned up a number of fragilities in the way it all works.
HNN contacted the director digital for Bunnings, Leah Balter. Ms Balter has a background that includes Incitec Pivot Ltd, McKinsey and ANZ Bank. She outlined some of the developments that have been underway at Bunnings:
Over the last six months we've made significant advances with our online ordering services Click & Deliver and Drive & Collect and they've been well received by customers. Over this time we've fine-tuned our processes and we've worked to optimise how we handle orders to ensure we can get items to customers as quickly as possible.
This has included introducing dynamic routing of Click & Deliver orders to stores in Melbourne that have the greatest capacity to prepare and dispatch them to customers quickly.
According to other industry sources, Bunnings has been fast tracking many of its digital efforts for the Melbourne market, due to the restrictions on trade, but is currently rolling these out in locations such as New South Wales as well.
The difficulty for online customers, of course, is that having to deal with individual stores introduces barriers to simply getting the goods they want, at least when they are ordering products for delivery. One of the main areas that HNN tested was the very popular Rack It garage shelving line - which Bunnings lists as one of its current best sellers. This consists of a series of components that can be joined together to create sturdy, durable shelving.
However, actually finding a single store that stocks all the components you need proves very difficult - and very frustrating. Product searches have to be conducted store-by-store, and you can end up needing to place more than one order, from different stores, to receive all the components you need.
The only way around this, at the moment, seems to be to open two or three separate accounts, then have each open in its own browser window, to compare stock as you go. Not exactly an ideal situation.
On top of that, it is actually possible, according to HNN's sources, to place a confirmed order, only to have it later cancelled, due to a lack of stock. This would indicate there is no stock reservation system in place.
Again, though, we are dealing with a system that has been created from scratch in a very short space of time. The shortage of components is probably also driven both by high demand, and the additional difficulties of logistics during a pandemic.
Digital Bunnings
While there are reasons why things are a bit rough at the moment, there are also serious, long-standing lessons to be seen in all of this.
If we contrast what Bunnings is doing with, say, The Home Depot in the US, there are vast differences in terms of previous commitment and logistical planning. Home Depot is much more warehouse-based than Bunnings (though not entirely so), and set about creating a series of distribution centres dedicated entirely to ecommerce fulfilment about five years ago. While some 60% of orders are currently fulfilled direct from store to customer, the DCs play in a key role in making sure that ecommerce runs smoothly.
It seems unlikely that Bunnings would, at least over the next few years, go down the route of using DCs, as this would be contrary to the way its network works. What we could see, however, might be the establishment of the equivalent of "dark stores" - specialised Bunnings warehouses that do not cater directly to customers, but instead serve as picking centres for online orders. HNN would not be surprised to see Bunnings change up its plans in 2021, and at least build a couple of test facilities along these lines in the early part of the year, with the intent of having them operational by Christmas 2021.
The search
While that might seem like quite a step-up in terms of commitment, it is evident from statements such as those by Mr Chaney and also the managing director of Wesfarmers, Rob Scott, that Bunnings will be increasing its focus on digital.
One of the areas that it will really need to fix in order to effectively compete is product search. At the moment there is very little customisation for users, but there are clear signs the company is working on this. In August 2019 a team from Bunnings went to Israel to find innovations. According to an article in Australian Jewish News:
Leah Balter, the Bunnings executive spearheading the online platform, said their meetings with a wide range of technology innovators have thrown up "almost too many good opportunities".
She is especially excited about a company that can help her to personalise every customer's website visit, down to remembering what areas of their house they are improving or renovating and what kinds of products they like. "There's just so much customisation that is possible which goes far beyond what we have at the moment," she said.
Analysis
It has been evident to many commentators looking at Wesfarmers as a whole, and especially its retail operations, that if the company is going to succeed in online ecommerce, it may have to rethink some of the core values that have made it so successful in the past.
In particular, Wesfarmers has always been very good at being focused, and developing clear, delineated boundaries around its activities. It's that kind of competence that, for example, meant it could sell off its mammoth, long-term investment in the Coles business with relative ease, when the optimum moment arrived.
Digital, however, tends to blur these kinds of lines, and doesn't so much encourage spread, as requires it. Competitors such as Amazon do well precisely because they have adopted a very comprehensive approach to problems. It's a retailer, a grocery store, a developer of leading edge technology products, and a cloud services provider.
The trap that so many retail companies get into is to dismiss digital as always being in second place to physical store sales. While it is important to remember this is true, the reality is that most of the best growth opportunities in the future are digitally based.