Store buildout in Australia and New Zealand
Wollongong gets new Bunnings Warehouse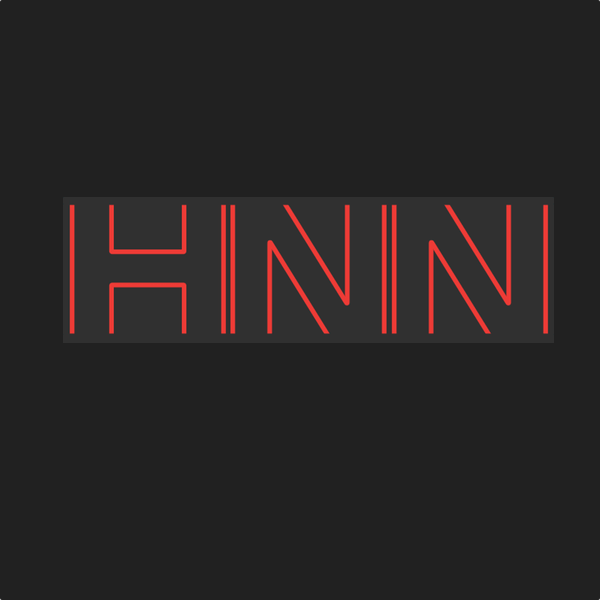 Different merchandising in recently opened branches at Kembla Grange and Palmerston
Wed Sep 23 2020
Construction has begun on a Bunnings warehouse in the Lockyer Valley (QLD); the Bunnings Kembla Grange store has replaced the Warrawong warehouse in NSW; Palmerston's $58 million Bunnings store in NT is three times the size of its previous site; Bunnings said it has outgrown its current location in Inverell (NSW) and there are plans to build a new store; there has been a lot of activity on the site in Wangaratta (VIC) where the Bunnings store is being built; the Bunnings development at Plainland (QLD) is going ahead; and site clearance work has begun for a store in Queenstown, New Zealand; and a five-level Bunnings Warehouse is tipped for Frenchs Forest (NSW) after a development application was submitted to Northern Beaches Council in June.
Wollongong
Bunnings Kembla Grange is a $62 million development that measures 17,000sqm, approximately 5000sqm larger than the old Warrawong store it replaced. There is a seven-lane timber drive-through which is more than double the size of the previous store, and there is under-cover parking for 400 cars.
Complex manager Liz Politis told the Illawarra Mercury there were many new merchandising concepts in the store including different wardrobe and bathroom, as well as a kitchen design centre. There is also an extended artificial plant range, and garage storage displays.
Palmerston
After more than a year of construction, Bunnings Palmerston has welcomed customers. As part of the opening, the store has donated equipment, materials and PPE to several local and greater Northern Territory organisations such as the Jabiru Men's Shed, Helping People Achieve, and the Arnhem Land Progress Aboriginal Corporation.
Complex manager Clayton Leeder told The Northern Territory News the store has an additional 20,000 lines, a seven-line drive-through and a bigger nursery offering with undercover landscape. There are 450 car spaces underneath and 19 at the front of the store. Inside the store, there are 12 brand new kitchen concepts alongside a wide range of bathroom displays.
Well-known local landmark, dinosaur Big Kev is next to the nursery.
Inverell
Bunnings has indicated that it is looking to build a new store on a different site from its current premises in Inverell (NSW).
The preferred site on Jardine Road would require rezoning by the Inverell Shire Council for a large format store development. Although Bunnings has made no formal re-zoning application yet, Inverell Shire councillors requested an information report be put together regarding the Inverell Local Environmental Plan 2012, according to a report in The Inverell Times.
This was presented and discussed by councillors during a Civil and Environmental Services Committee meeting.
The committee's resolution was to request additional information regarding the number of vacant residential blocks and approved residential subdivisions within one kilometre of the B5 Business Development Land Using Zoning on the corner of Jardine Road and Gwydir Highway.
However, the proposed rezoning has received support from the Inverell Chamber of Commerce. Chamber president, Nicky Lavender said:
This development would secure approximately 45 new jobs and go close to doubling the size of [the current] Bunnings store. In a period of time where large national companies are pulling out of smaller regional communities, we have one that wants to invest in Inverell.
Wangaratta
Bunnings is expected to open its doors to the new Wangaratta store in mid-November. This outlet will have a 4300sqm retail warehouse, a drive through timber sales area and an outdoor nursery.
Bunnings regional property development manager, Andrew O'Neil, said the project was running on schedule. He told the Wangaratta Chronicle in July:
The site will undergo a transformation over the next month. This is because the structural steel for the store is scheduled to be erected.
Plainland
The $19 million Bunnings store that is being be built at Plainland in the Lockyer Valley is expected to open next year. It is being developed by De Luca Corporation. Founder and managing director Nic De Luca said the Plainland site was a strategic acquisition for the business, following its Kingaroy and Lawnton Bunnings developments. He told The Courier Mail:
We're extremely excited and proud to be delivering new Bunnings stores in Queensland, particularly, during these challenging economic times. It is testament to our longstanding relationship with Bunnings.
De Luca is also building other Bunnings Queensland stores in Pimpama and Yeppoon. The store in Plainland is part of a master planned community. Plainland Crossing Estate manager Joe Gorman said:
With businesses such as Bunnings, ALDI, Bridgestone, Woolworths and McDonalds complementing the local businesses at Plainland, Plainland is now firmly established as an important hub for business and community activity in the Lockyer Valley.
The Bunnings facility will be built at Plainland Crossing, on 5.123ha of vacant land bordering Endeavour Way, Burdekin Street, Gehrke Road and the Warrego Highway. The development plans detail 182 parking spaces, 80 of which are for staff, 10 motorbike spaces and four spaces designed for vehicles with trailers.
Queenstown (NZ)
Bunnings New Zealand is proceeding with work on a new hardware store in Frankton, a suburb of Queenstown. A spokeswoman told the Otago Daily Times the new store was expected to be opened in mid-2021.
The Frankton store, which will provide competition for nearby Mitre 10 Mega and Placemakers stores, will consist of an 8100sqm warehouse and outdoor areas for a garden centre, timber and building materials yard, and parking for 134 vehicles.
The company applied for resource consent for the Frankton site three years ago. Independent commissioners rejected the application in 2018, with a major bone of contention being that the use of the site would contribute to a future shortage of industrial land in the area.
Bunnings appealed the decision to the Environment Court, which ruled in its favour 13 months ago. It responded to Queenstown Lakes District Council concerns by making changes to the design of the building's exterior, site layout and landscaping.
Related:
Bunnings NZ rejected for Queenstown store - HI News, page 18
Sources: Herald Sun, The Courier-Mail, Illawarra Mercury, The Northern Territory News, The Inverell Times, Wangaratta Chronicle, The Chronicle and Otago Daily Times
To read the latest edition, please download HI News: