DeWalt seeks to control dealer ads
ACCC could give DeWalt permission to place a floor on prices in ads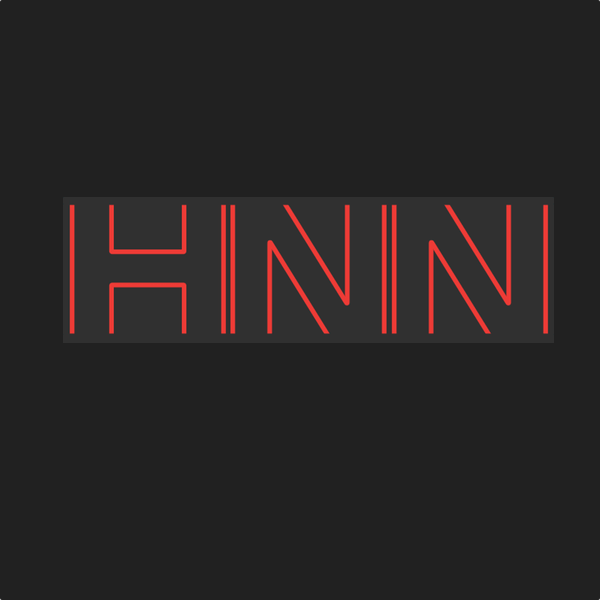 Stanley Black & Decker has applied to the ACCC for permission to limit prices dealers display in advertising
Thu Feb 20 2020
Stanley Black & Decker Australia (SBD) has lodged a resale price maintenance (RPM) notification with the Australian Competition & Consumer Commission (ACCC) as of 17 October 2019, with specific regard to its DeWalt brand of products. RPMs allow the ACCC to relax regulations in consumer law which forbid suppliers from imposing pricing conditions on resellers, such as limiting their consumer prices to a set minimum.
SBD is not seeking to set limits on the extent of price discounts at which resellers can sell its DeWalt products. It is, however, in broad terms, seeking to establish a floor price for advertising for each and every DeWalt tool. Under that arrangement, SBD resellers could price DeWalt tools below that floor price for in-store sales, but they would be contractually prevented from advertising or otherwise communicating a price that was below the floor price.
We do want to go into some detail as regards this move by SBD. Many people would agree that the power tool market suffers from some unfortunate distortions, and this is a genuine effort by SBD to find a way to correct some of these. The difficulty, of course, is that it often seems to be the case that in making an effort to solve one problem, you create others.
However, HNN does believe we should start by mentioning that there really are grave doubts that this particular approach - limiting the communication of price discounts, but not the discounts themselves - really has much chance of working on a practical level in 2020.
The proposed restraints on true pricing information would be contractually declared between SBD and its resellers. This means that third-parties, who were not contractually bound to either SBD or the resellers, would be free to communicate the true discount prices of DeWalt products, in any way they chose.
The reason this point is so important, is that the reseller that would be most affected by restriction of advertising through floor prices would be Bunnings. The Bunnings website generates huge volumes of traffic. Should there be a restriction put in place that meant Bunnings could not communicate the true prices of DeWalt products on its website, it would be a very tempting proposition for a third party to set up a website that did provide the true pricing for DeWalt products at Bunnings – along with the true pricing at other retailers as well.
At a guess, within a couple months after such a restriction went into place, there would be fifty or so websites offering that information, and earning money from the traffic they attract (really siphoned off from the Bunnings website) via Google Ads.
It is also highly likely that it would not be possible to restrict Bunnings and other resellers providing that pricing information to these sites, as these would be journalist enquiries, and it seems unlikely that could be contractually restricted. Even if such a restriction were possible, it seems likely Bunnings and other resellers could effectively "leak" that information without fear of detection.
This is also a kind of activity that would attract a good deal of journalistic interest and publicity. It seems likely that in reporting on this situation by the business and consumer press, SBD would find itself portrayed in a negative light, which could have ongoing consequences.
These are, however, only speculations about implementation, and really do not play a part in SBD's more theoretical interactions with the ACCC.
Background
To understand what SBD is doing, it is necessary to first take a close look at the background to the changes the ACCC has made to RPM recently, and how the ACCC has acted so far.
The RPM process is one that is relatively new to the ACCC. It was first comprehensively described in November 2017, and has been successfully applied to the products distributed by one hardware company. This was Tooltechnic Systems (Aust), which is the main distributor of Festool and Fein power tool products in Australia.
Essentially, the RPM process enables companies that wish to impose price and price notification restrictions on resellers of their goods to obtain an exemption to the Competition and Consumer Act 2010, under which such activities are normally forbidden. As the ACCC describes the situation in its guidelines:
In broad terms, Resale Price Maintenance (RPM) occurs when a supplier of goods or services (e.g. a manufacturer or wholesaler) specifies a minimum price below which a reseller must not on-sell, or advertise for sale, those goods or services.
RPM is a per se breach of the Competition and Consumer Act 2010 (Act), which means it is prohibited outright, regardless of whether it has the purpose, effect or likely effect of substantially lessening competition.
Attempts by distributors to set prices for resellers is generally disallowed, because it tends to have detrimental effects. As described by the ACCC:
RPM can cause harm to the competitive process by reducing or eliminating price competition between resellers. This can result in resellers selling goods or services at prices higher than they would otherwise and consumers paying more for those goods or services without receiving any additional value. In some circumstances, RPM may also increase the risk of collusion between competitors.
However, the ACCC also admits to there being circumstances under which RPM may produce beneficial effects as well as detrimental effects. As such there may be times when the market and consumers will derive overall benefit from allowing RPM. As the ACCC describes this balance:
The ACCC recognises that, in certain circumstances, RPM can result in benefits, including by promoting competition. For example, producers of complex goods or services may seek to engage in RPM to create incentives for a reseller to invest in pre-sales services such as demonstrations and advice that are valued by consumers. Without RPM, other resellers could 'free ride' on these investments by setting lower prices.
Test case: Tooltechnic
The ACCC offers up its first ruling on the new approach to RPM as a test case. This was the case of Tooltechnic, which are the current sole distributors for the Fein and Festool products in Australia. The ACCC introduces the case:
Festool products were expensive and complex, and Tooltechnic encouraged its dealers to provide high levels of pre- and post-sale services to customers. Tooltechnic was concerned that there was a risk customers would access pre- and post-sale services from one retailer but purchase the product at a discount from another retailer who did not provide the services, thereby reducing the incentive to provide the services.
The ACCC agreed to grant the RPM request, noting that:
[A]s a result of the RPM conduct, retailers would be likely to invest in pre- and post-sale services, as the risk of free-riding would be addressed. Such an increase in service was likely to generate public benefits including that some customers would make more informed decisions in purchasing quality power tools and customers would continue to receive the choice of a premium trade quality power tool product which is accompanied by a high level of pre- and post-sales service.
An important element of that ruling was that the size of Tooltechnic meant that while there would be detrimental effects, these would be relatively minor. As the ACCC stated in its announcement:
Further, while there is clear detriment in this case, it is likely to be reduced by the fact that Festool and Fein have relatively low market shares and face numerous competitors.
That last point is quite significant. The ACCC is saying that it may be more willing to grant RPM for smaller companies as the total extent of disadvantage will be small.
This becomes something of a key point, as SBD does draw some parallels between its circumstances and those of Tooltechnic. It is worth pointing out that, globally, SBD is a company with a market cap of USD24.5 billion (approximately AUD37 billion). Techtronic Industries (TTI) has a market cap of USD16.5 billion (AUD25 billion) and Makita has a market cap of JPY1160 billion (AUD15.6 billion).
The DeWalt case
The SBD submission to the ACCC is 32 pages long, though some pages do have considerable redactions in the public version to protect commercial-in-confidence communications. The submission consists of a standard form from the ACCC, followed by an appendix, which SBD refers to as "Annexure A". There are additional documents as well, including SBD's response to submissions made by Bunnings and TTI among others.
The submission is quite discursive and, as is common in many such submissions, somewhat repetitive at times. As a consequence of that, the best way to present the information is to take the most representative extracts from different parts of the SBD notification and supporting documents.
What SBD wants
The notification document sets out what SBD is seeking in section 3.1:
Specifically, SBD proposes to amend its dealer agreements to impose a requirement that dealers do not advertise the DEWALT Products:
(i) below the "invoice price" for those products, being the standard SBD price charged by SBD to dealers for the products excluding any rebates or discounts offered by SBD off that price to individual dealers; or
(ii) where a reseller elects to participate in a special price promotion that is funded (in part or whole) by SBD, below the promotional price specified by SBD.
The proposed amendment to SBD's dealer agreements will only involve specifying a minimum advertised price (MAP) for the DEWALT Products. It will apply to all advertising, including online and in-print. It will not apply to in-store activity and will not restrict or prevent SBD dealers from selling the DEWALT Products at a price below the MAP to customers who negotiate a discount directly with the reseller.
To clarify what is going on here: a reseller might decide to sell one model of DeWalt drill at $200 in its store, but SBD might set – for all resellers – a limit of $250 for the minimum advertised price of that product. The reseller is free to sell the drill for $200, but will only be able to advertise that drill for the price of $250.
That $250 price (which SBD calls the "MAP" price) will be the standard invoice price for that model of drill across all dealers. MAP excludes rebates and any other discounts. If the final price that dealers pay is called the "net net price", the invoice price is basically the "net price".
In terms of the promotional price, SBD provides an example of the situation this is designed to remedy.
This issue is illustrated by a recent DEWALT promotion, where customers were given the opportunity to purchase a DEWALT FlexVolt drill and charger for $199, compared to the recommended resale price of $459. For SBD, this promotion, provided the opportunity to encourage customers to try the FlexVolt platform by offering them a 'kit' (i.e. product, battery and charger) at a heavily reduced price.
...
One reseller ... promoted the kit online at $189, $10 below the recommended promotional price. This resulted in two of SBD's largest resellers, who had made significant investment in the promotion, reducing their promotional prices to match this reseller and not earning an acceptable return on this promotion.
This type of incident means that dealers ... are much less likely to support promotions in the future as there is no guarantee that they will obtain an appropriate return for their investment and involvement.
Advertising, not price
It is worth noting at this point that the notification provided by SBD is unique in one point, in that it separates advertising from pricing. SBD claims that it is not inhibiting the actual act of discounting, to any amount, but seeks to prevent resellers from advertising a discounted price that goes below a level that SBD itself has set.
That splitting of concerns is not a possibility that is clearly mentioned by the ACCC. The relevant definition section in its guidelines states:
RPM may arise in several ways, including if the supplier makes it a condition of supply that the reseller must (or threatens to withdraw supply if the reseller does not):
-sell the goods or services at a certain price
-not sell below a certain price
-only discount to an extent that is 'agreed' or not discount at all
-comply with a recommended retail price (RRP) or not price a certain percentage below it.
The lack of a separate specification of advertising/publicity from actual price does not mean that it is not contemplated in the ACCC's interpretation of what is quite loosely written legislation. However, this split is likely to give rise to additional concerns.
SBD's motivation
The motivation for SBD seeking this remedy from the ACCC is most clearly laid out in sections 3.3 and 3.4 of Annexure A. Prior to this, SBD has established that it sees pre- and post-sale service as being a critical part of its product offering. Here it outlines the factors that it sees as inhibiting this in the market.
3.3 However, in a market with very aggressive pricing behaviour, dealers are often not prepared to invest in such service if they are not going to earn a sufficient return on their investment. Ever increasing price competition for trade quality power tools has meant that dealers have been continually undercutting each other on advertised prices. Margins on DEWALT products are considered by many dealers to be too low, particularly when compared to the margins that they earn on products from competitors such as Makita, Milwaulkee and Festool which margins are perceived by resellers to be protected (whether by reason of manufacturers' actual or understood policies on discounting, or ACCC notification).
3.4 The price competition and comparatively low margins on DEWALT products has been largely driven by two inter-connected factors: the significant growth in the online promotion and sale of power tools (including the growth and use of price comparison websites) and the price guarantee policies of various dealers whereby they promise to beat a competitor's lower price. These price guarantee policies mean that dealers with these policies will reduce their prices to match another reseller's online advertised price to so avoid having to offer additional discounts under their price guarantee policy.
Benefits
SBD describes the benefits it sees as flowing from introducing a floor advertising price in section 10 of the formal statement of notification. These include:
improved retail services for customers, resulting from better trained staff, wide range selection, and what the company describes as "increased non-price competition between dealers".
support for future investment by SBD, through training and supporting the sales team.
level playing field for "smaller specialist dealers"
better consumer choice through fewer range reductions
support for promotions by SBD
Detriments
On the other hand, listing what is detrimental, in the following section 11, SBD simply states that this will be minimal, and refers the reader to Annexure A, section 10 for further details.
Section 10 of Annexure A begins by stating in section 10.1:
SBD considers that any public detriment, particularly in relation to any impact on competition will be limited.
Sections 10.2 through to 10.6 list reasons why the MAP scheme would not have a deleterious effect, including: that as the MAP price would be below the RRP, dealers could still discount; that it does not restrict in-store competition by dealers; and that SBD would be happy to supply the ACCC with details of pricing and margins.
Section 10.7 then lists all the bad things that SBD says will happen if its request is refused by the ACCC. This includes limiting the distribution of some product, dealers de-ranging and decreasing their investment in DeWalt, and SBD ceasing to invest as much as it has in the brand. Section 10.7 ends on point (f), which states:
All of the above risks resulting in the DeWalt brand becoming weaker in the market and market concentration increasing, with the two major suppliers (Makita and Milwaukee) accounting for a greater share of professional power tool sales.
The Bunnings response
SBD has opted to not really provide a clear listing of the detrimental effects of the RPM it is seeking. However, we can turn to the submission provided by Bunnings to get some view on these.
The Bunnings submission is in the form of a letter to the ACCC from Phil Bishop, who is general manager - merchandising for Bunnings. His letter is a model of clarity. In it he clearly and simply lists what he sees as the potential detrimental effects of the ACCC granting SBD's RPM request.
As a national retailer of Dewalt Products, Bunnings does not consider that any purported public benefit associated with the Proposed Conduct outweighs the obvious public detriment that will arise as a result of the Proposed Conduct. This public detriment includes:
-the reduction of intra-brand price competition for Dewalt Products;
-the likely requirement for end-customers to pay higher retail prices for Dewalt Products than they otherwise would in the absence of the Proposed Conduct; and
-lower incentives for retailers of Dewalt Products to invest in cost-saving initiatives.
Mr Bishop goes into some detail in his letter to describe Bunnings' approach to both the supply and sale of DeWalt products. One part of this that is of general interest to the industry is section 5, where he describes some of the ways in which Bunnings works to cut supply costs of DeWalt products. These include:
direct import, with Bunnings obtaining the product directly from the country of production;
automating in-store replenishment, so avoiding paying for SBD staff to assess supply;
changing the makeup of some tool kits, to achieve better cost and market fit;
buying large quantities, thus reducing supplier risk, and benefitting through cost savings; and
buying products that are produced in volume for other, larger markets, thus benefitting from borrowed scale.
The point to this, of course, is that these actions are directed towards being able to sell DeWalt products at the lowest possible price. If the ability to market these products at that low price is removed, then the incentive to pursue these efficiencies is reduced, and the Australian consumer loses out.
Mr Bishop is more explicit about these concerns in section 7 of his letter. Under the heading "No public benefit in higher prices", he clarifies what the detrimental effects of RPM would be:
Bunnings does not consider there to be any inherent public benefit in systemic prohibitions on advertising prices below a certain level. Bunnings considers that any such conduct of this nature deprives customers of price competition between retail channels. It also stands to prejudice customers who are unable to purchase Dewalt Products in-store (perhaps because they are geographically distant from a store or are time poor), as these customers will only be able to purchase Dewalt Products online or by ordering them at or above the MAP.
Further, Bunnings considers that the Proposed Conduct would deprive customers of the ability to self-select between paying a higher price in exchange for higher levels of pre-sales service or advice, or purchasing the same product online. In this regard, Bunnings notes that the public version of Dewalt's notification does not provide any evidence to suggest that so-called 'high-service' physical retailers do in fact offer Dewalt Products at higher prices than online competitors. In fact ... Bunnings considers that it has been able to offer both sustained low prices and a good degree of product expertise simultaneously.
The SBD response to these objections by Bunnings is provided in a supplementary submission. SBD begins by denying that the RPM would have the result of "chilling price competition" as Bunnings stated. It goes on to state, in part:
First, the scope of the Notification is limited. SBD's proposal will not eliminate advertised price competition for DEWALT products. Under the notification, the MAP will set an advertising floor price but this will be set at a price that is below SBD's RRP. Accordingly, the notified conduct will still allow dealers who wish to compete on advertised price by advertising below RRP to do so. As a result, DEWALT expects that there still will be competition on advertised prices for DEWALT products and that retailers like Bunnings will continue to monitor and respond to competitor's advertised price changes.
Further, the Notification also does not prevent in-store discounting.
Finding the balance
It is perhaps useful to look at two more quotes from the SBD Annexure A to gain some more insight into the reasoning that SBD is using.
This is statement 1:
4.3 While the MAP Conduct will prevent dealers from advertising DEWALT branded power tools, accessories and attachments below the MAP if they wish to receive additional discounts from SBD, as discussed further below, dealers will not be adversely impacted by this. The MAP is set at the SBD stockist price, which is below the RRP, and accordingly dealers will be able to continue to advertise discounts on the DEWALT Products below the RRP. Dealers will also be able to sell the DEWALT Products for prices below the MAP to customers who seek to negotiate a better price directly with the reseller.
The following is statement 2:
4.6 As discussed further below, end-user customers will not be adversely impacted by the MAP Conduct. SBD will continue to face strong price competition from competing brands which will prevent SBD setting the MAP at a non-competitive level. Further, as the MAP sets a floor on the advertised price that is below the RRP for the product, it will not eliminate intra-brand price competition on DEWALT branded products. In addition, end-customers will still be able to negotiate discounted prices below the MAP with dealers.
The part of statement 1 that stands out is the declaration that "dealers will not be adversely impacted by this", the "this" being the restriction on publicising prices discounted below the MAP set by SBD. Then, in statement 2, SBD declares "end-user customers will not be adversely impacted by the MAP Conduct".
It is very difficult to understand this. If dealers such as Bunnings have worked hard to make it possible to sell DeWalt products at a price discounted below the MAP, then not being to advertise those products at the true, discounted price would, common sense indicates, disadvantage them. Those dealers would miss out on sales that they would otherwise have attracted through offering such low prices.
Similarly, if consumers are unable to locate the lowest possible prices for products due to restrictions on advertising those prices, and they end up purchasing DeWalt products at a higher price, then it would seem fairly natural to see them as having been disadvantaged.
The best that we can do in trying to follow SBD's thinking here is the consider that the company does not consider the losses the dealers might suffer to be material, as balanced against the gains made by correcting a market that has, in SBD's view, focused too much on price at the expense of service delivery.
The same balance might be seen to be applied as well to the disadvantage the consumer suffers. SBD might regard the extra expense the consumer accrues as being balanced by encouraging higher levels of service by removing some of the advantages of higher levels of discounting.
Analysis
That balance, as is made clear in the ACCC guidelines, is what the ACCC must adjudicate on. Are the advantages real, and do they come at too great a cost for whatever the projected benefits are that they may produce?
This must be further balanced by the issues of practical implementation we mentioned at the beginning.
And there is an additional issue that arises from the structure of the RPM SBD seeks. Should the ACCC really be seen to promote retailers providing consumers with information about prices that is actually misleading? It is possible that in doing so something of an informal breach of trust occurs, between the retailer and the consumer, but actually also between the ACCC and the Australian public.
SBD is certainly correct in its view that the current market for tools suffers from some unfortunate distortions. In particular, the practice of high levels of discounts coupled with adequate but not outstanding service in hardware retailers has, in HNN's opinion, had a severe impact on the introduction of innovative products.
To take an example outside of SBD, Bosch's nanoblade technology in its EasyCut saw range never really stood much of a chance in Australian hardware stores. While it is a fantastic product, and a real solution for casual DIYers and craft people, it is also the kind of product that needs to be properly understood and sold. The same could be said for much of the new and innovative Bosch DIY range.
That said, however, the reality is that the market continues to tell companies – including SBD – that the services model they have been pursuing is not the one a large percentage of end-users want to invest in. In HNN's view, this is because the services offered are simply not enough. If Bunnings represents the optimal low-end of service, providing just enough to keep customers happy along with low prices, then the rest of the industry has yet to find the equivalent position when it comes to high-end service. Services have to produce value, and they have to work to eliminate ongoing concerns that trade and DIY customers may have.
The industry just isn't there yet, and the pressing concern is that there are so many forces at work to make innovation difficult for smaller businesses, that it may never get there. We all must work harder to ensure that the independent hardware store survives
It does seem to HNN, however, that the answer to the industry's problems is more likely to be found in innovation by individual businesses, rather than in exceptions granted by the ACCC to consumer legislation.
To read the latest edition, please download HI News: