Metcash 2019-20 H1 results
Company stutters due to major client losses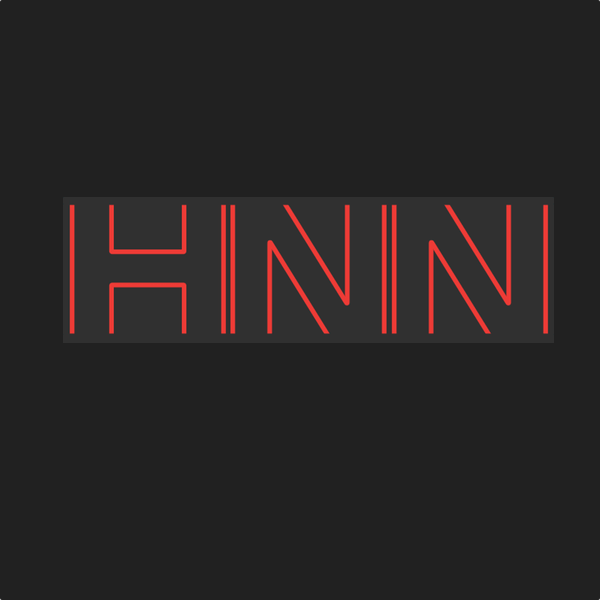 IHG parent company Metcash has suffered writedowns of $500 million since June 2018, while IHG itself has continued its downward trend in both earnings and EBIT
14 Jun, 2021
Australian-based Metcash, the owner of the Independent Hardware Group (IHG), has released results for the first half of FY2019/20. Prior to the release of results, Metcash announced a $237.4 million writedown against its major food division just days after revealing 7-Eleven would not be renewing its $800 million supply contract. According to the ASX announcement:
This impairment follows the company's review of the carrying value of its assets undertaken as part of its process for preparation of the 1H20 financial statements. The review has taken into account the information contained in Metcash's ASX release dated 22 November 2019 concerning 7-Eleven's advice that it will not be renewing the current supply agreement with Metcash following its conclusion on 12 August 2020. This advice is expected to result in the loss of ~$15 million EBIT (annualised) in the Food pillar, after adjusting for mitigating costs savings.
Total impairments for Metcash since June 2018 have now exceeded $500 million. Unfortunately, the results from Metcash for the half did little to allay the sombre outlook conveyed by the ASX announcement. Post the results presentation, the share price for the company fell precipitously. It ended far below its mid-year high of $3.17 at $2.70, a drop of close to 15%.
Overall Metcash sales revenue was $6289.8 million, up from $6189.2 million in the previous corresponding period (pcp), which was the first half of FY2018/19, an increase of 1.6%. Earnings before interest and taxation (EBIT) was down by $8.4 million to $149.7 million, a drop of 5.3%. Underlying profit was down 4.6% on the pcp to $95.7 million, and net profit fell substantially due to the write off.
Hardware sales (including charge-throughs) fell by 4.2% over the pcp to $1040 million. EBIT fell by 1.3% to $37.3 million. Like-for-like (comp) sales were down 2.6%, while retailer sales through the IHG banner stores were down 3.2%.
IHG expansion
The media release which accompanied the financial report stated that the losses would have been worse, had the sales balance not lifted from 35% DIY/consumer sales, to 36%. The Sapphire program is seen as playing a role in this, along with growth in sales through IHG's digital platform.
In his opening remarks during the presentation to analysts, Metcash CEO Jeffery (Jeff) Adams emphasised many of the ways in which IHG has continued to expand. He began by mentioning Sapphire, the store enhancement program that originated with Mitre 10, and now includes stores operating under the Home Timber & Hardware (HTH) brand.
Total stores through the program and in progress has increased to 75. So we are still targeting 200 stores to be upgraded by 2022. And we still continue to see strong retail sales growth in those stores that we've refreshed of greater than 15%.
IHG has also moved to acquire more frame and truss businesses, he noted.
In build trade, we've acquired two frame and trust plants through the acquisition of Keith Timber in [South Australia]. Frame and truss offers are now available in all of our states.
The company has also continued to build closer ties with construction services.
We've increased the number of supply and install alliances to 15, and those alliances are now in place with key players across all of the stages of a house build.
The Hardings plumbing business also continues to be a bright spot for the company, as IHG rolls this out through the network.
Another initiative that continues to grow is the move towards better use of technology. According to Mr Adams, online sales increased by 50% over the pcp, and the number of stock-keeping units (SKUs) increased from 3000 to 11,300 listed online. Meanwhile the use of technologies such as Truck Tracker continues to grow.
IHG has also continued its move towards more direct ownership of the stores that make up its network.
[In] our retail network, our retail and joint venture company-owned stores has now increased to 102. So in the first half of last year, that was 92. And we've got 37 company-owned stores and 65 JV stores ... And our company-owned and JV stores now represent about 15% of our total stores, about 40% of our total IHG sales, so quite significant for the network.
Losses and efficiencies
Mr Adams stated that the losses in hardware were "mainly reflecting the impact of the slowdown in construction on trade sales". He also pointed out that without the loss of hardware and timber business Bretts, the decrease in sales would have been on the order of 2.5%, which he said was "a pretty good result in a tough market". He went on to praise the work of IHG CEO Mark Laidlaw in managing to limit the decline in EBIT, saying:
EBIT decreased by $0.5 million to $37.3 million, impacted by the decline in trade sales, and that's been partially offset by Mark and the team by improved DIY sales. Very good work, I would say, from the team on cost efficiencies and full - and some synergy benefits still flowing through on the HTH acquisition.
Later in the presentation, Metcash's CFO, Brad Soller, in response to an analyst's question, quantified the contribution from the HTH acquisition:
So there was some roll forward in terms of the HTH synergies that have actually come through from last year. We would have carried forward - benefit was about $2.5 million to $3 million actually coming through. So that actually has flown through into this rate - into our results this period.
Mr Soller, in the same response, went into the negative factors that affected hardware sales in more detail:
We have a big presence, as you saw, in terms of the corporate stores, so we actually got quite impacted on that. And that was the key delta in terms of our numbers. So [with] the offset from the lower sales and lower margin, I think Mark and his team have done a fantastic job in taking costs out, to actually limit the decline to where we've actually got to.
What Mr Soller is pointing to, is that as IHG increases its direct control of more stores in its network, it stands to benefit from the "complete stack" of margins, including wholesale, retail and service. However, when the market goes negative, as it has during 2019, this also increases the direct impact on the business.
Mr Laidlaw added to Mr Soller's statement by pointing out that the continuing benefits from the HTH acquisition had mostly come from new efficiencies in the supply chain. This included reducing the total of seven warehouses that HTH combined with Mitre 10 previously had, down to just four, with one further warehouse (in Western Australia) due to close during 2020.
Closing out his introductory remarks, Mr Adams painted a less than positive picture for the remainder of the financial year:
In Hardware now, trade sales over the remainder of financial year '20 are expected to continue to be impacted by the slowdown in construction activity. Our non-trade sales are expected to be less impacted than trade sales due to the level of DIY activity and acceleration of the Sapphire store upgrade program. The business continues to have a strong focus on costs to help offset the impact of the slowdown in construction activity.
Like most in the hardware industry, however, Mr Adams points to the fundamentals of the Australian market as underpinning opportunities for future growth:
The medium to long-term market fundamentals remain positive, with construction activity expected to be underpinned by population growth and an undersupply of housing.
Total Tools
The Australian Financial Review has reported strong rumours that Metcash is in takeover discussions with trade power tool franchise retailer Total Tools, though this has not been confirmed by Metcash. Bryan Raymond of Citigroup asked a question that seemed to touch on this matter:
Just in terms of the trade market within Hardware, obviously, it's a bit of a tough spot at the moment. Just wondering about your appetite for further acquisitions there. There's obviously some mention about it this week in the press with you connected to it. Just wanted to hear - see if that's something you would entertain, or if other acquisitions would be on the radar that are a bit more sizable than what you've done today within that business, excluding HTH, of course?
Mr Adams responded:
Well, look, I think, as we said, we're very positive about the long term, even the medium- and long-term aspects in that business. And it is still a relatively fragmented market, particularly on the trade side, which is where our strengths are.
We don't comment on rumours. But obviously, we're willing to talk. And if we can find a deal out there that helps us accelerate on our strategy and it's done at the right valuations to add value for our shareholders, then we'd certainly be interested in doing it.
Bunnings competition
With Bunnings continuing to ramp up its competition in trade, Johannes Faul of Morningstar asked the question as to whether that might have had an effect on IHG's results:
I understand that the trade sales account for a bit less sales than they have last year and also cyclical factors are at play there. But also the leading hardware retailer has said it's trying to pivot or pivoting to the trade side as well. Have you seen more competition on the trade side? Or put differently, are you losing share in trade? Has that impacted that as well?
Mr Laidlaw was emphatic that IHG had not lost market share in trade.
We're clearly not losing share in trade. It's a lot of market-related factors. I think we all know this. October last year, we're very concerned, and we saw new housing approvals go from 230,000 down to 190,000. So there was a 20% drop in new housing approvals. And some of our competitors have actually reported in that trade space that they are down 20%. So we are very encouraged, I must say, by the result that we've reported at the half.
I must say, we don't see - we see there will continue to be headwinds ahead for the next 12 to 18 months, so all we can do at this stage - we've got a good business here. All we can do is continue to tighten the belt and wait for the market to go on that cyclical upswing, and we'll be ready to take full advantage of that when it happens.
Analysis
Metcash has portrayed the results from IHG as being a good result in a down market. IHG has denied that market share has been lost to Bunnings, despite the major investment that company has made in acquiring more of the trade market.
Does this portrayal really stand up? How tough has the hardware retail market really been during the period May 2019 to October 2019? HNN's own calculations point to a different situation than that outlined by Mr Adams and Mr Laidlaw.
To start, Mr Laidlaw is roughly correct in pointing to a 20% drop in building permits (it's actually around 19% when comparing FY2017/18 to FY2018/19, but a 22% drop when comparing the numbers for Metcash's current half to the pcp).
However, building permit statistics register intent to build rather than actual work. We need to look at a different set of statistics to see what is really happening in the construction industry.
Chart 1 shows the numbers from the Australian Bureau of Statistics (ABS) 8755: Value of construction work done. It is evident from this that the area most hit by the slowdown has been dwellings other than houses, which is mostly multi-dwelling construction, particularly apartments.
Mr Laidlaw and others have often commented that IHG is much less affected by changes in construction on multi-dwelling than on standard single dwellings. So the most important numbers relate to houses. In terms of houses, work done has fallen for all three quarters of the current calendar year when compared to the previous year, down by 13.2%, 5.4% and 5.2% for March, June and September quarters respectively.
However, if we compare the current year to two years ago, specifically the first three quarters of 2017, the results are interesting. The percentage change for the three quarters are positive for the first two, at 3.8% and 2.8%, and only negative for the September quarter, down 1.5%.
Chart 2 illustrates this point. If you look at the pattern of the blue line representing work on houses, you can clearly see that the pattern in 2017 is nearly identical to that for 2019.
In more normal times, we might think of 2018 as something of a "bubble" year. The picture is a little more complex than that, but it does seem clear there is a degree of overstatement in many analyses of how dire current conditions are.
Chart 3 shows the value of construction work commenced. Again, there is a steep fall in multi-dwelling builds, which began in mid 2018, but a far more moderate fall in new house builds.
Chart 4 shows the percentage change in the numbers from Chart 3. This illustrates more clearly the sharp decline in multi-unit, and the slower decline in building work on house commencements.
Chart 5 illustrates what many see behind this behaviour, house prices in Australia's capital cities. This chart shows the percentage change in the price index compared to the preceding quarter (not the corresponding quarter in the prior year). Sydney entered negative territory in mid-2017, and Melbourne two quarters later, but both have had only three quarters of fairly steep falls in prices. Both have recovered in the second and third quarters of 2019.
Chart 6 shows the price index numbers themselves. In terms of homeowners expecting a reasonable return from their investment over a reasonable period of time (such as eight to ten years), the market that has existed over the past eight years has certainly treated them better than at any prior period in Australian history.
To sum up all of the above stats: 2019 is the third year of a housing market that has trended down, with subsequent major reductions in construction activity related to multi-unit dwellings, and comparatively mild reductions in construction related to new houses. 2017 saw the beginning of falls in construction activity. While 2018 reversed some of these falls, they were still present in the early part of 2019, with some signs of a late increase in activity.
What the ABS terms "alterations & additions" (A&A) is an added revenue stream for retailers outside of new constructions. In the past, retailers have indicated that when house prices declined, A&A activity has increased. What we are seeing across the three major states is a split in this behaviour. Arguably, as Chart 7 indicates, Queensland has followed this pattern to some extent, Victoria has followed it to a reduced extent, and New South Wales has seen declined in both building activity and A&A activity.
In fact, if we compare Chart 7 with Chart 6 we can see that the most recent peak in A&A activity coincided with a peak in capital city house prices. That is made more clear by Chart 8, which traces the extent of change between comparable quarters.
What this suggests is that there is a second connection between house prices and A&A: when house prices reach a point where they are excessive, renovation activity picks up. That could be a signal both of homeowners' reluctance to enter an inflated market, and of the potential for increased value being applied to renovation activity itself.
Finally we come to Chart 9, which shows the change in retail sales over the second and third quarters, backgrounded by the total retail sales for these combined quarters across Australia. The two quarters do not quite match up with the Metcash/IHG first half, but this is close enough to give a good indication.
We see here the same story repeated from the building activity numbers. 2018 was a better year than either 2017 or 2019, but, importantly, 2019 still shows growth, with Queensland being the slightly surprising exception, and Victoria providing a strong showing.
Summary
In HNN's opinion, what Mr Adams termed a "tough market" for hardware is more illusion than reality. Being as generous as possible, we can look at the background numbers across the Metcash/IHG FY2019/20 H1 as being neutral. It's also arguable, from what HNN knows, that the removal of Bretts accounted for a loss of less than 1.7% of IHG revenue (1.5% is a more likely number). But even if we accept this, we're left with IHG down by over 2% from where it should be.
There are a number of potential reasons behind that. One of the most prominent is increased competitive activity by Bunnings in the trade sector. It seems entirely possible that Bunnings took about 1% of market share away from IHG over the half. That's $10 million or so, which is certainly more than a rounding error for Bunnings and Wesfarmers, but also not a surprising gain.
A second potential to consider is that IHG's "whole of house" strategy - positioned at its March 2018 Expo as a means of coping with a slowing market - has not been as successful as expected. That doesn't mean it is a failed strategy, but it is a program that would really take three years to fully implement. And the reason it was not implemented in 2018, for example, is that IHG was busy with the acquisition of HTH.
Finally, though, we really do need to consider if some parts of IHG's core strategy should be revisited. The hardware retail pattern that we've seen over the past three years in terms of fluctuations that include gains and losses is likely to continue for the next three to five years. This is what Bunnings and Wesfarmers realised two years ago, hence a move into increasing trade sales, launching online commerce, and starting up MarketLink.
There really has not been an equivalent move by IHG. One problem that HNN has seen for some time in IHG is that there is a little too much of what we sometimes refer to as "supermarket thinking". Supermarkets are one of the very few retail industries that actually can grow through cost-cutting - because they sell "must buy" staples, and consumer price is a major purchase trigger in those categories.
About the only thing that approaches a "must buy" in hardware retail is exterior paint. For almost everything else, it's necessary to inspire the consumer to make the purchase. Upgrades such as those the Sapphire program offers are neat and convenient, but do they really inspire consumers?
In short, there is a real need for more innovation in IHG retail, if it is to continue to grow in a market that has more subdued growth. Just waiting to see if the market goes up so that your results can go up is not a strategy, it's an admission of strategic failure.